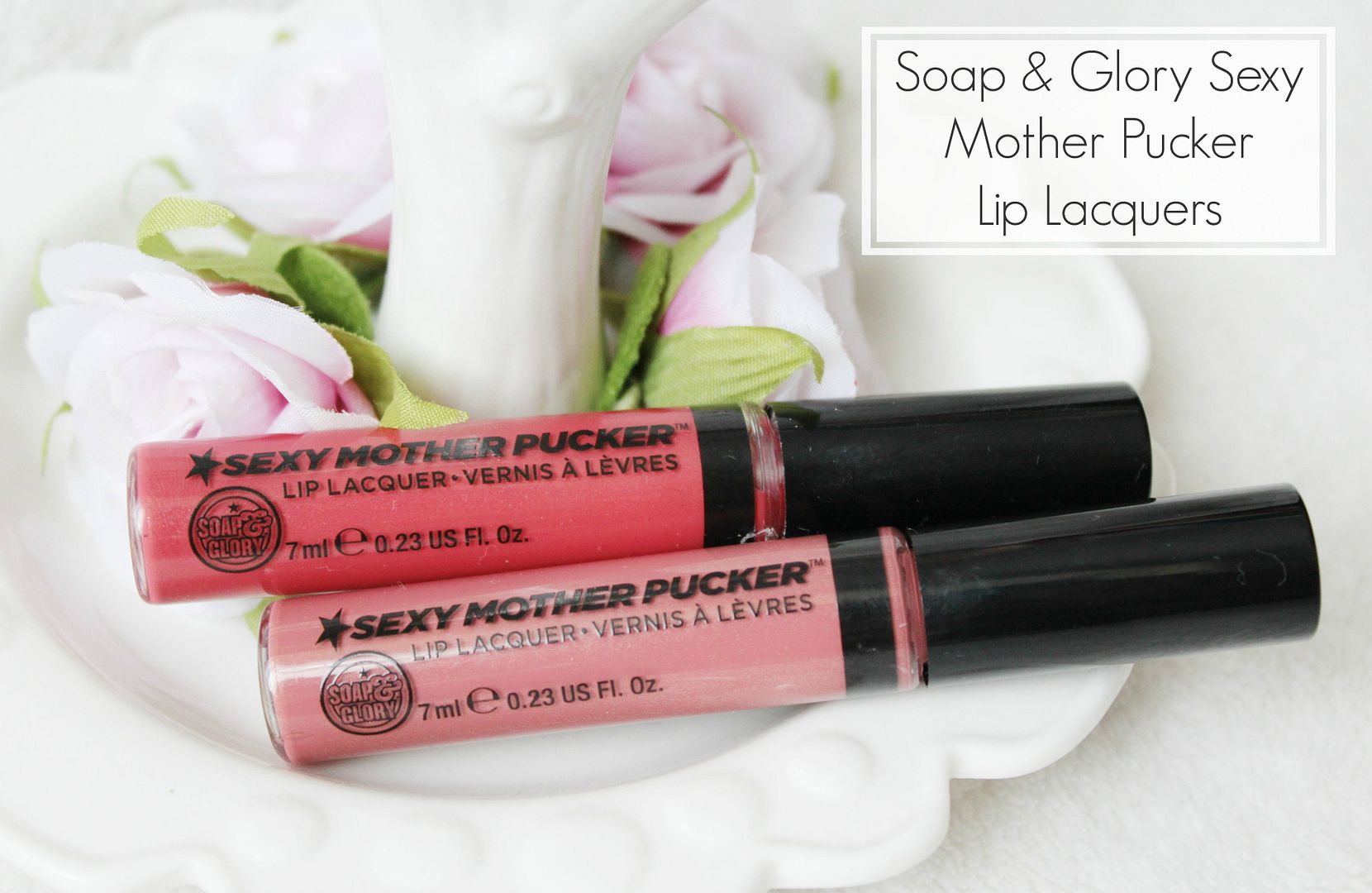 Soap & Glory Sexy Mother Pucker Lip Lacquers | £7.00 each | LINK
Now that we're coming up to Spring, it's finally time to swap up my makeup and bring back some brighter lip colours into my makeup routine. After falling in love with the Soap & Glory Sexy Mother Pucker Lip Lacquer in Riot (a gorgeous bright red -
see my review here
) I decided to pick up some more shades that would be perfect for the Spring and Summer months. Lip lacquers are the perfect in between of a lipstick and gloss, so they're great to create an effortless bold lip.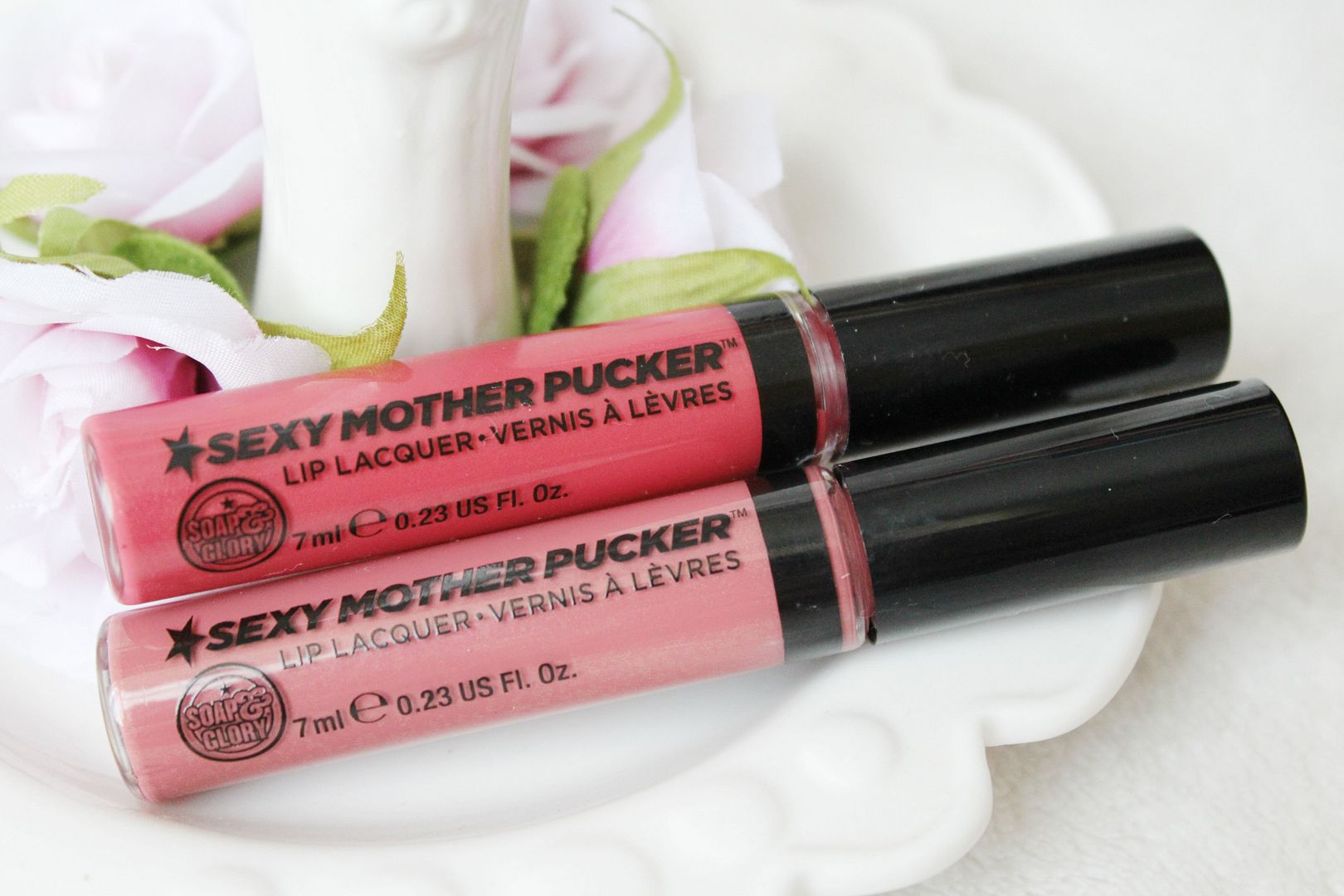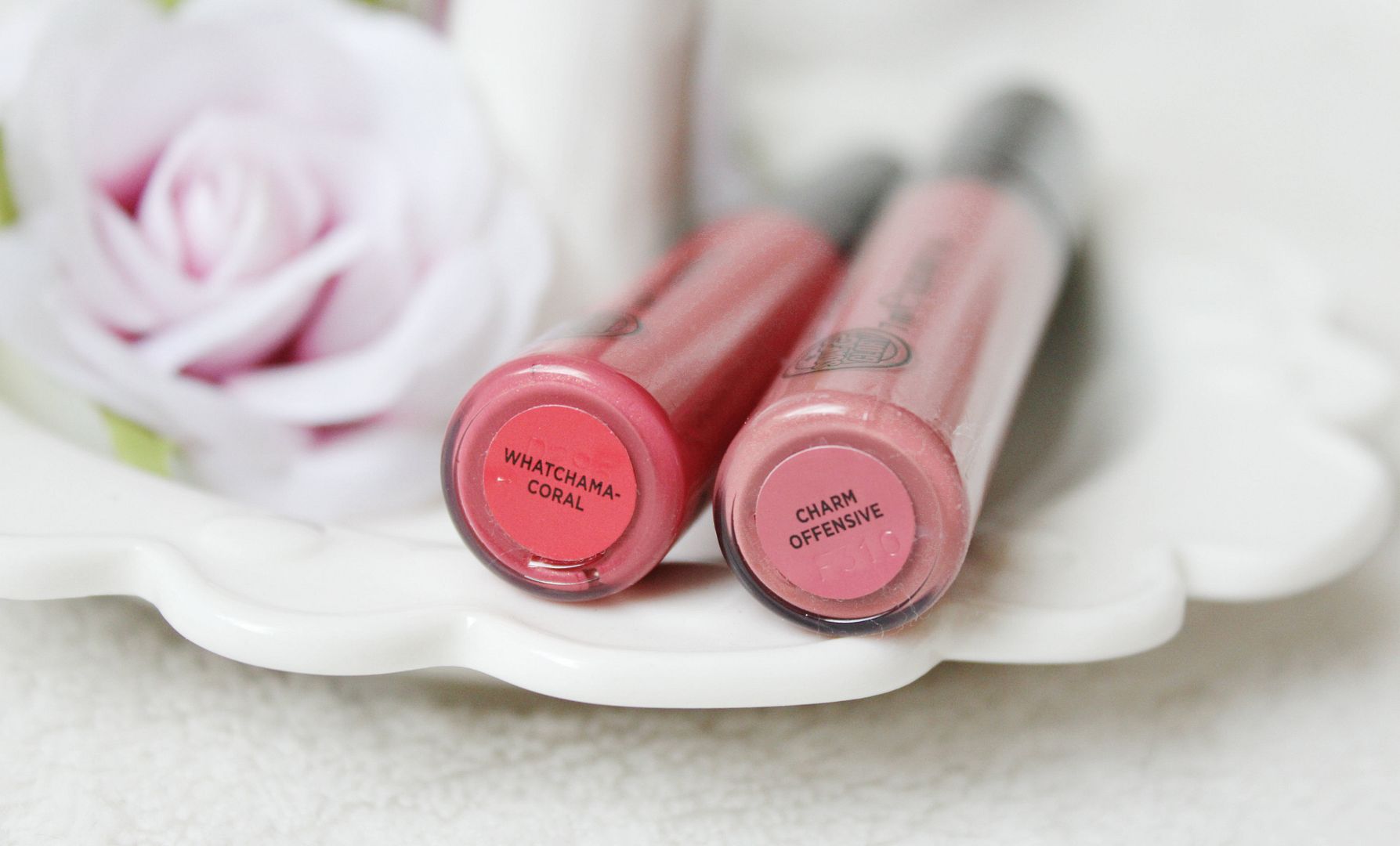 Soap & Glory only have a small selection of lip lacquers, yet all of which I would buy in a heart beat as they offer some beautiful shades. The main shade at the top of my "to buy" list was Whatchama-Coral which is a beautiful bright coral shade that's going to be perfect for going into the Spring and Summer. Knowing me, I love a good coral lip colour so this was a must have to get for my makeup collection. The other shade I have that's great for this time of year is Charm Offensive which is a pink toned nude that's really wearable and makes a lovely everyday lip colour.

What I love about these lip lacquers is that they offer a rich pigmentation of colour and a glossy finish but don't make your lips feel sticky or uncomfortable! Some lip lacquers I've tried in the past I literally have to take off minutes later because they feel horrible on the lips! The Sexy Mother Puckers are the complete opposite and actually give your lips a nourishing feel as well as offering the opaque lip colour. I can find that when you pull the wand out of the tube it may come across as "gloopy", but once applied this disappears and they glide on beautifully. If you wanted more of a matte finish (or just to tone down the colour) you can just pat on a small amount of the product with your finger and it leaves a matte stain effect that's also really pretty.

With the easy to use wand, these lip lacquers are quick and simple to apply and I find the applicator is the perfect size to fit into the corners of your lips. The wand also applies the product evenly and I've never had an issue with these lacquers applying in patches - I'm always able to achieve an opaque finish in seconds!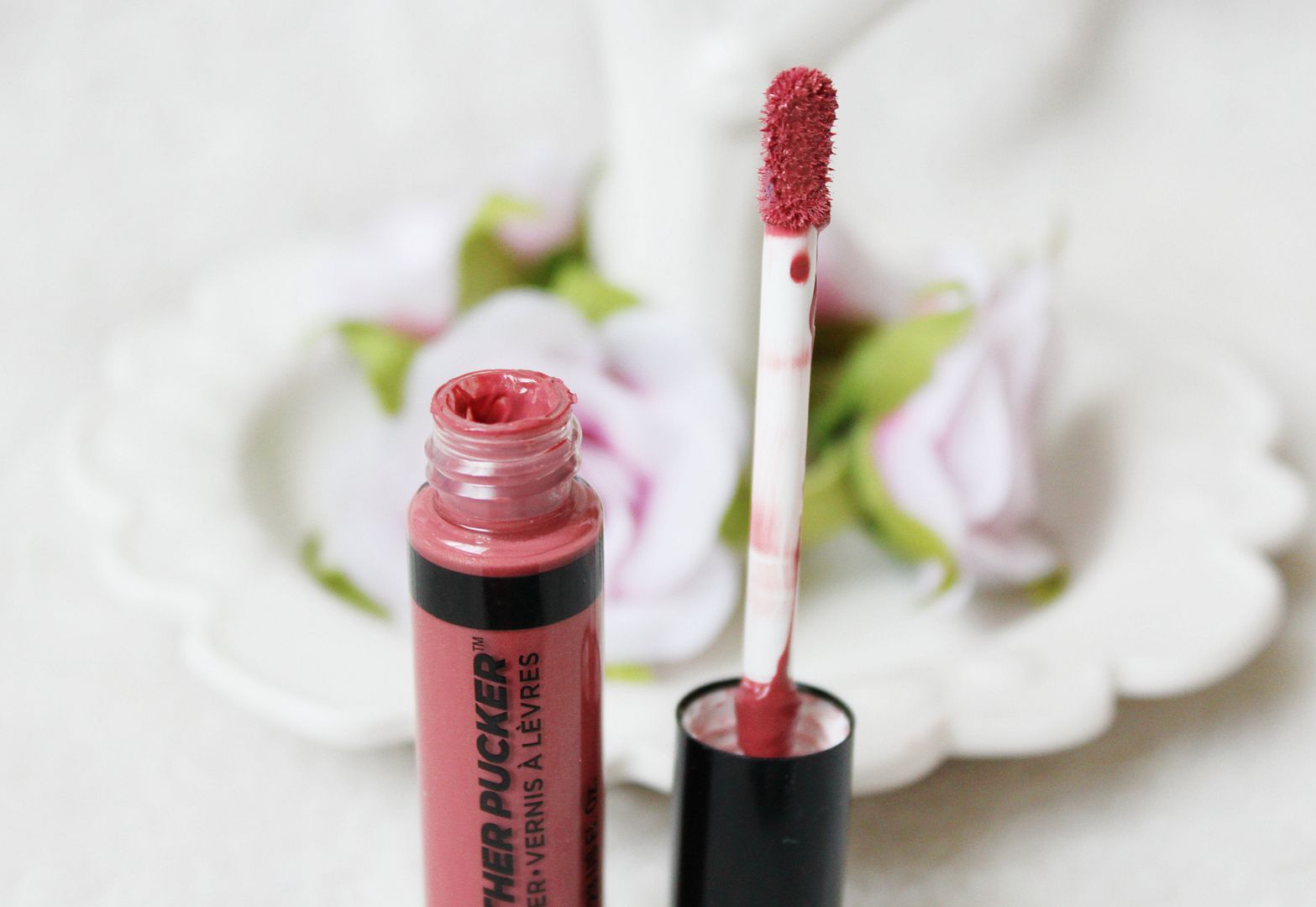 As you can see from the swatches, these lip lacquers really are pigmented and give you loads of colour to create that perfect bold Spring lip! I find the wear time of these lacquers is amazing, even after eating or drinking I can still see a strong hint of colour coming through which will easily last me 4 to 6 hours. Even if the main bulk of product has come off your lips after a few hours, the stain of the lacquer will still last so your lips will have a tint of colour all day long.

One last thing I love about the Sexy Mother Pucker Lip Lacquers is the smell! I love how Soap & Glory scent their lip products with a lovely vanilla fragrance which is subtle yet delicious at the same time! This vanilla scent always makes me think of MAC lipsticks and instantly makes me feel that the Soap & Glory lip product I'm wearing is much more expensive than it was!

So these will definitely be some of the lip lacquers that I will be reaching for over the Spring time to create an effortless bold lip. I highly recommend these lip products as I find these work really well and that Soap & Glory offer some lovely shades that are perfect for every season.

What is your go to lip product for Spring?
Have you tried the Soap & Glory Sexy Mother Pucker Lip Lacquer range?