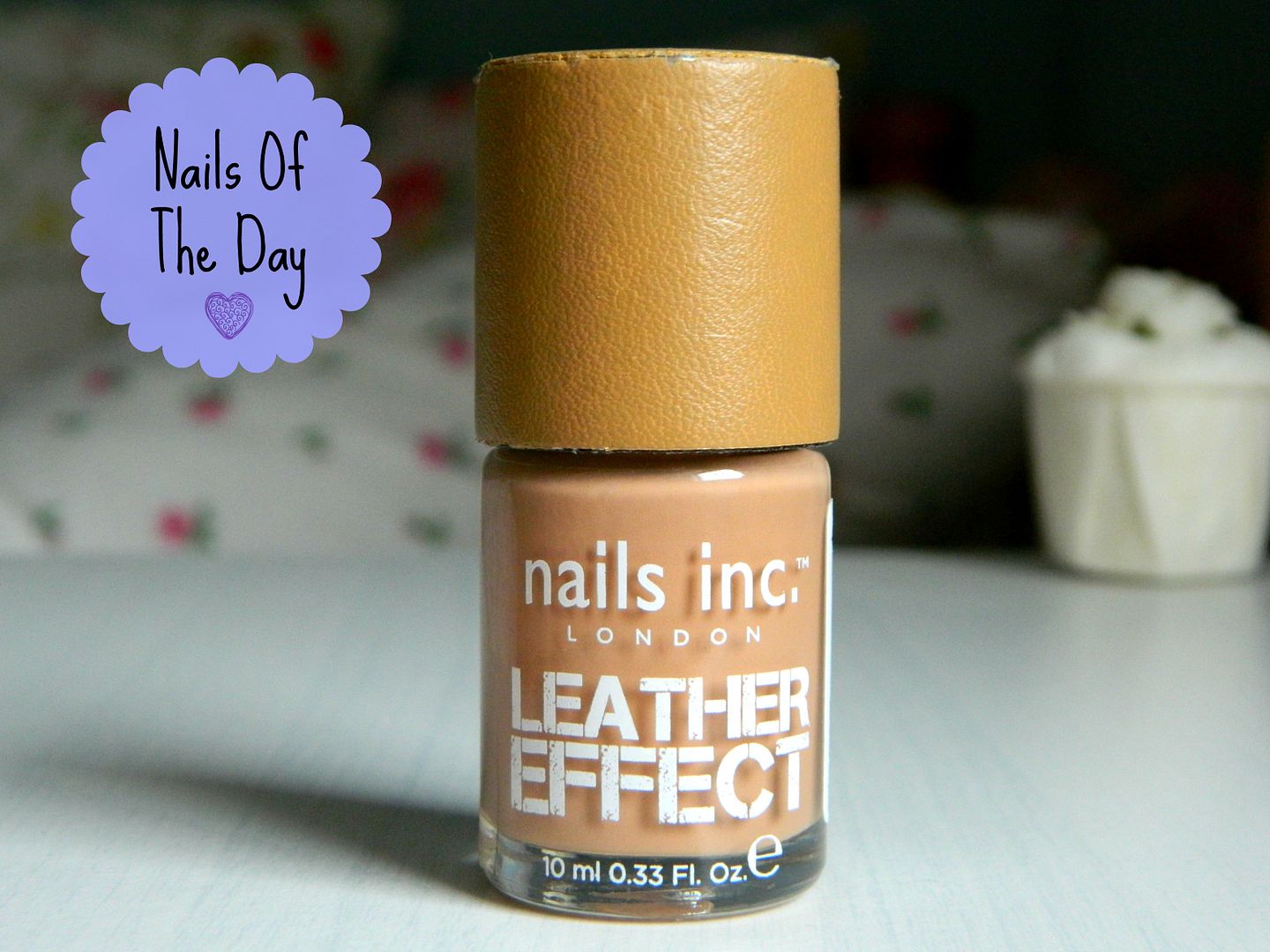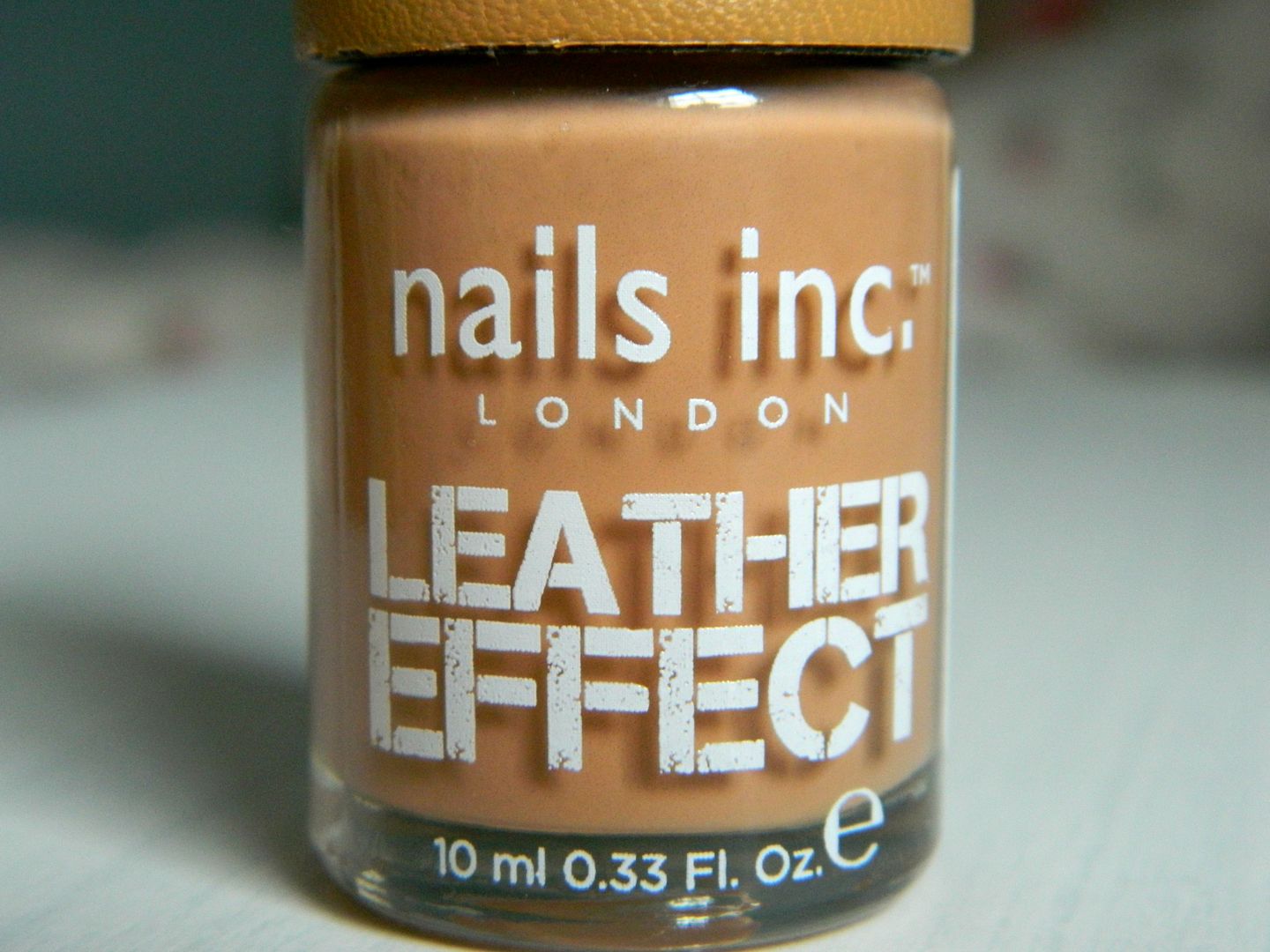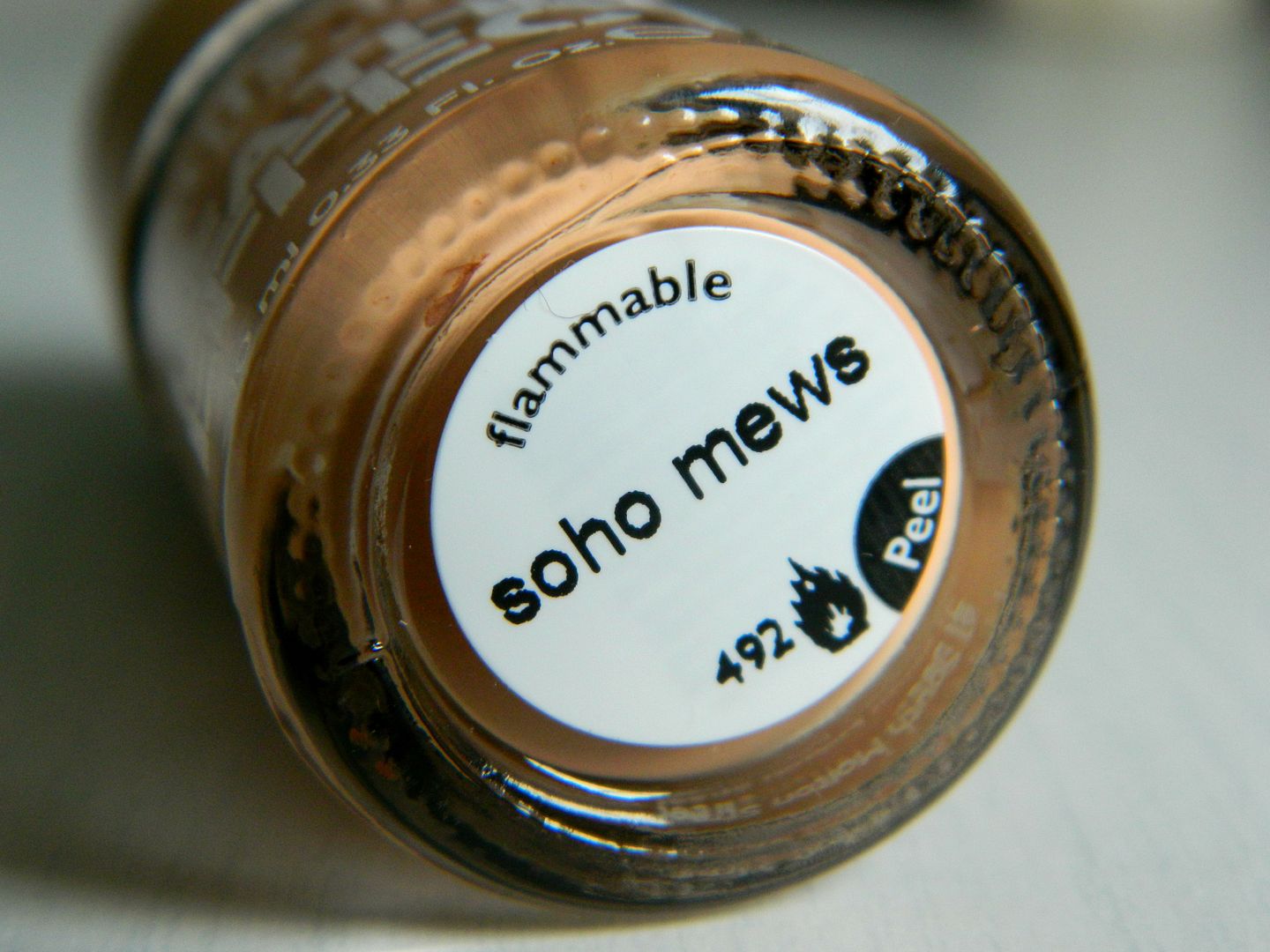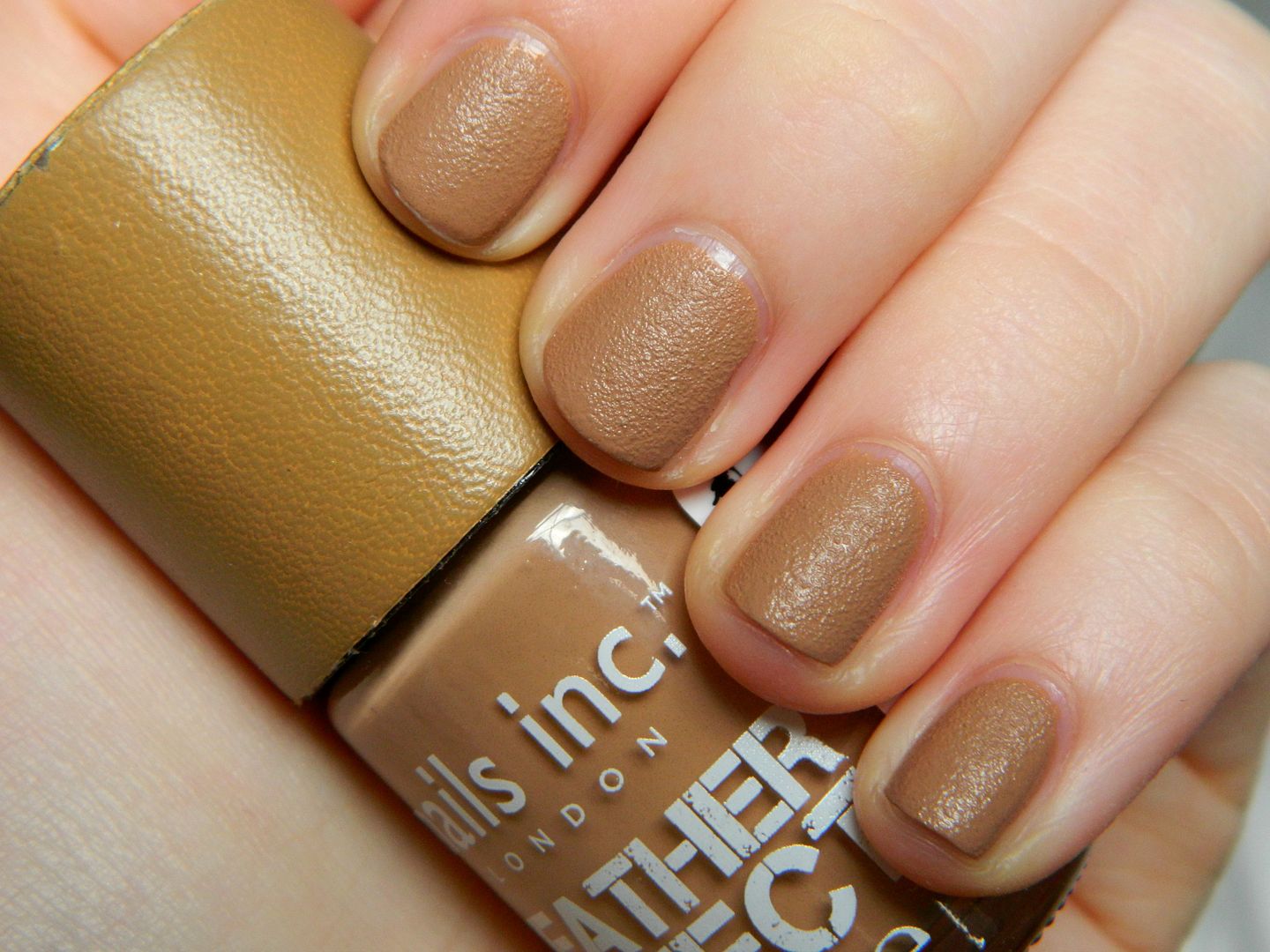 I've been enjoying swapping up my nail polish quite a lot recently and one of my newest favourites is the
Nails Inc
Leather Effect in Soho Mews
. I never got into the "leather look" nails trend when it first came out, purely because I didn't know whether it would look that nice on my nails. However, I was able to try one in this gorgeous tan colour, and I must say, I'm slightly kicking myself for not trying it before!
Like I've said,
Soho Mews
is a beautiful tan coloured nail polish which dries to a "Leather Effect" finish. I absolutely love the shade of this polish as it's neutral colour yet due to the texture, looks a lot more interesting on the nails.
Soho Mews
applies like a normal nail polish and is opaque in just 1 coat! This is something I love in nail polishes, when you can quickly apply 1 coat and head out the door knowing your nails look great! As the polish starts to dry, the semi-matte leather effect begins to come through. I found the polish to dry quite quickly and it was nice to know that once the effect had come through, your nails were practically touch dry! Once my first coat had dried, I applied a second just to make the colour even more opaque (seen in the photos above). I didn't apply a topcoat over
Soho Mews
as I wanted to keep the semi-matte, leather look finish. However, I did find that within a day the polish did chip, so I would recommend pairing a matte topcoat with it to keep the full effect! I really like the subtle leather finish of this nail polish and it looks great for either day or night wear. I actually wore this polish during the day when I was in town and then later on in the night for a meal out; it's a very versatile polish!
The only problem I have with this nail polish is that the packaging is quite tacky. I found that the leather effect on the lid looks a bit messy and I think would be nicer if it actually matched the colour your nails would be. But to be honest, the packaging doesn't bother me that much as the product inside is really good and the main reason you're buying it!
I'm really loving
Nails Inc
nail polishes at the moment. I find them easy to apply and the colour/ effects range is amazing! I would love to try the deep red version called
Shoreditch Lane
from the "Leather Effect" collection. I think it's such a pretty shade and would look lovely on the nails!
Nails Inc Leather Effect nail polishes
are available on
lookfantastic.com
with free delivery!
Have you tried Nails Inc's Leather Effect nail polishes?

Twitter | Instagram | Facebook | Blog Lovin' | YouTube