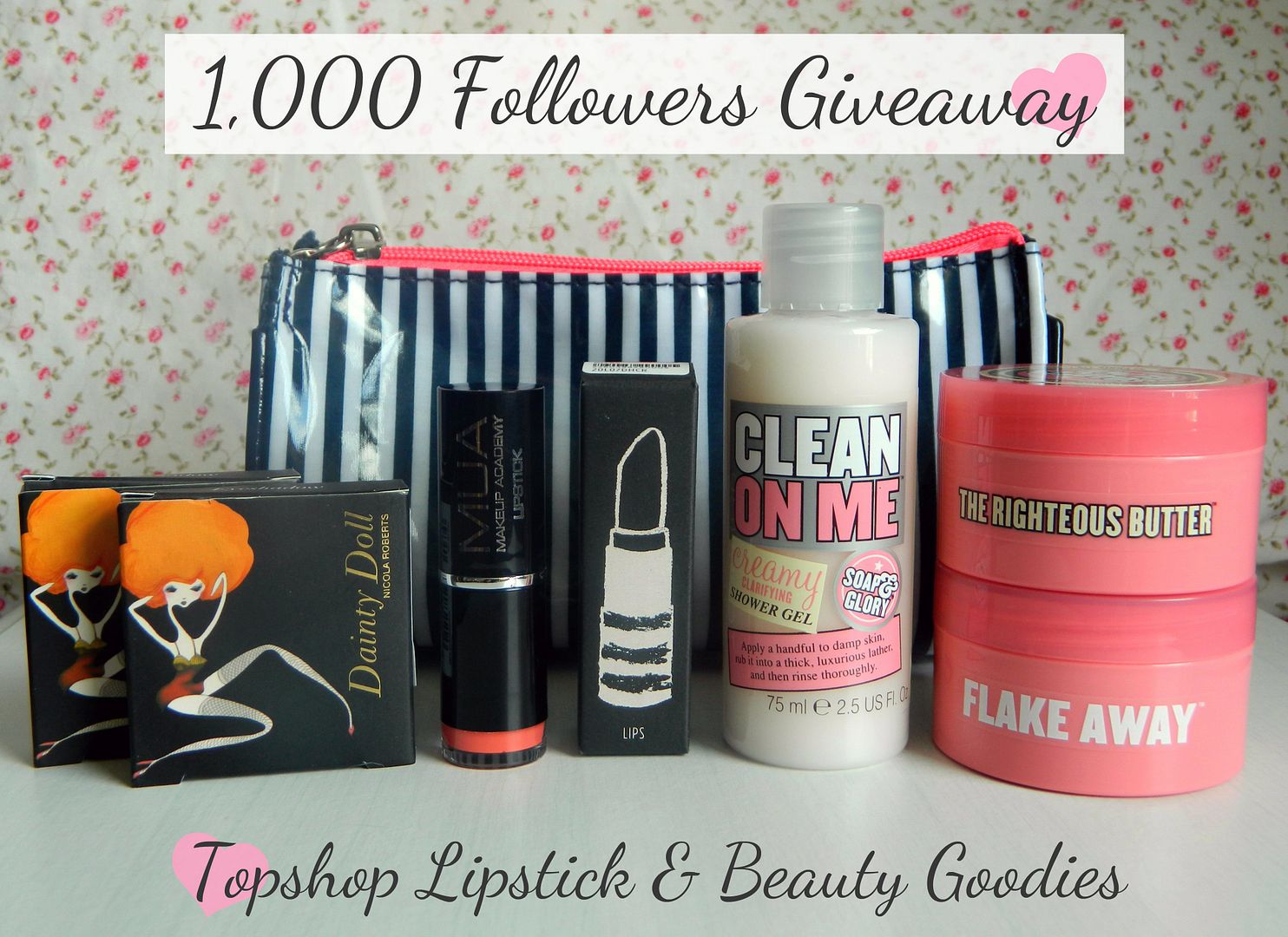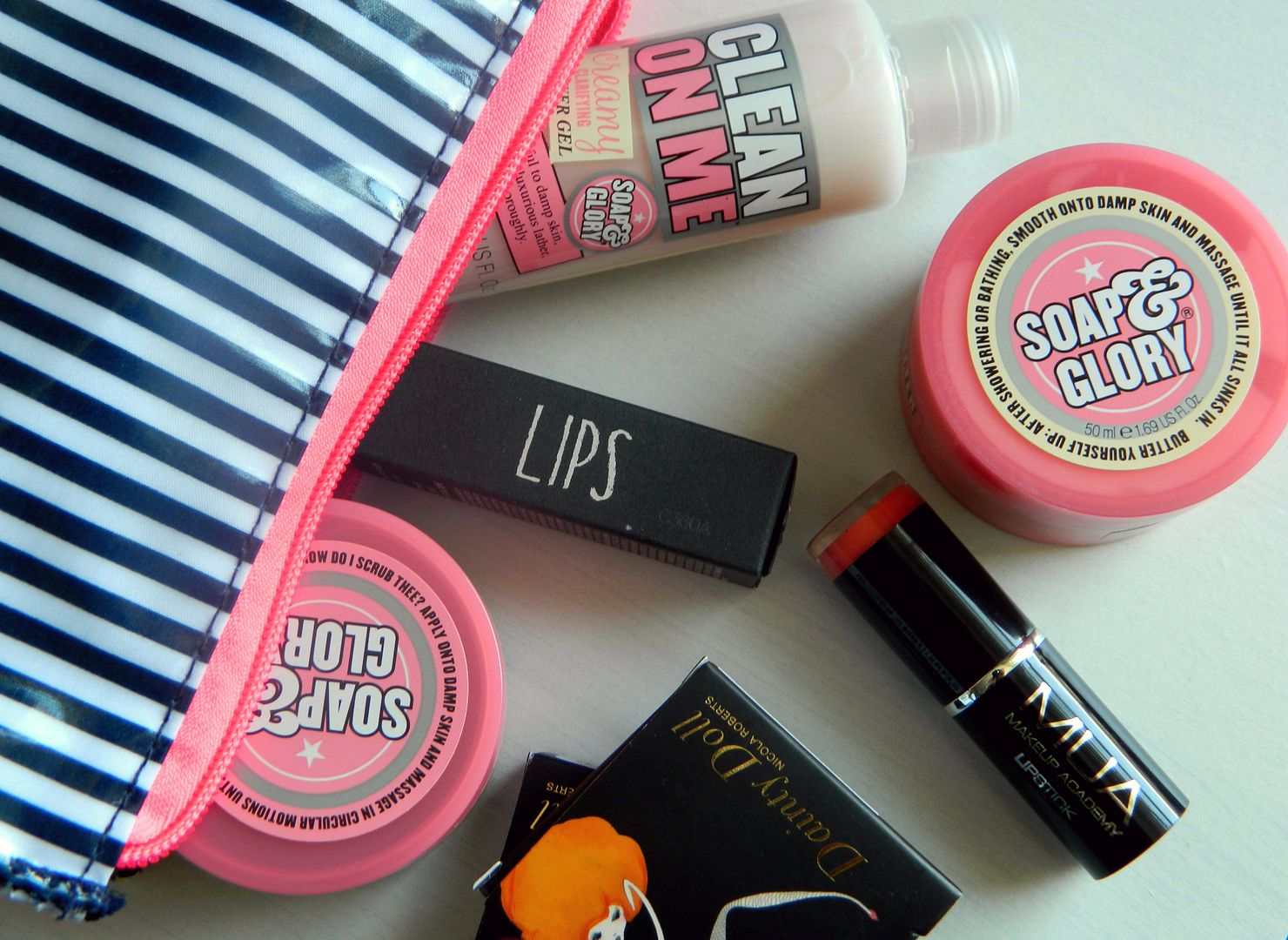 Hello lovelies! I recently reached 1,000 followers on BlogLovin' and ever since then I have been promising you guys a little giveaway. I've actually reached quite a few milestones in the last few months such as: 1,000 GFC followers, a year of blogging and over 100,000 page views! The past year and a bit of being on the blogging scene has been amazing and I can't believe how much I have achieved in this time! So, I thought what better way to say thank you to everyone that has supported my blog then by holding a giveaway. This giveaway will be international
so I included a few UK products that I thought people from other countries might not have easy access to!
The prizes
A Topshop Lips Lipstick in a shade of your choice
MUA Lipstick in Nectar
2 Dainty Doll Eye Shadows in "Treat Her Like A Lady" and "Copacabana"
Soapy & Glory Clean On Me Shower Gel
Soap & Glory Flake Away Body Scrub
Soap & Glory Righteous Body Butter
All the prizes will come in a blue and white stripe makeup bag
The rules (please read before entering)
To enter this giveaway you have to either follow my blog through GFC or BlogLovin'. You will also need to leave me a comment on this post telling me what
Topshop lipstick
shade you would like to win and leave either your email or Twitter user name so I can contact you if you are the winner.
There are also some other ways you can gain extra entries such as following me on Twitter and tweeting about the giveaway. You must use the Rafflecopter widget to enter this giveaway and all of the options about extra entries will also be in this widget. Entries that have not been put on to the widget will
not
be counted and any
fake
entries will be removed. Once again this giveaway will be
international
and I will send the prize to any country that accepts parcels from the UK.
This giveaway starts on 13th August and will end on 3rd September at 11:59pm GMT. The winner will be contact through either email or Twitter and if they do not reply after 48 hours then a new winner will be picked.
a Rafflecopter giveaway
Thank you for following and supporting me and my blog. Good luck to everyone who enters this giveaway and I will talk to you in my next post!
Don't forget to tell me what Topshop lipstick shade you would like to win!