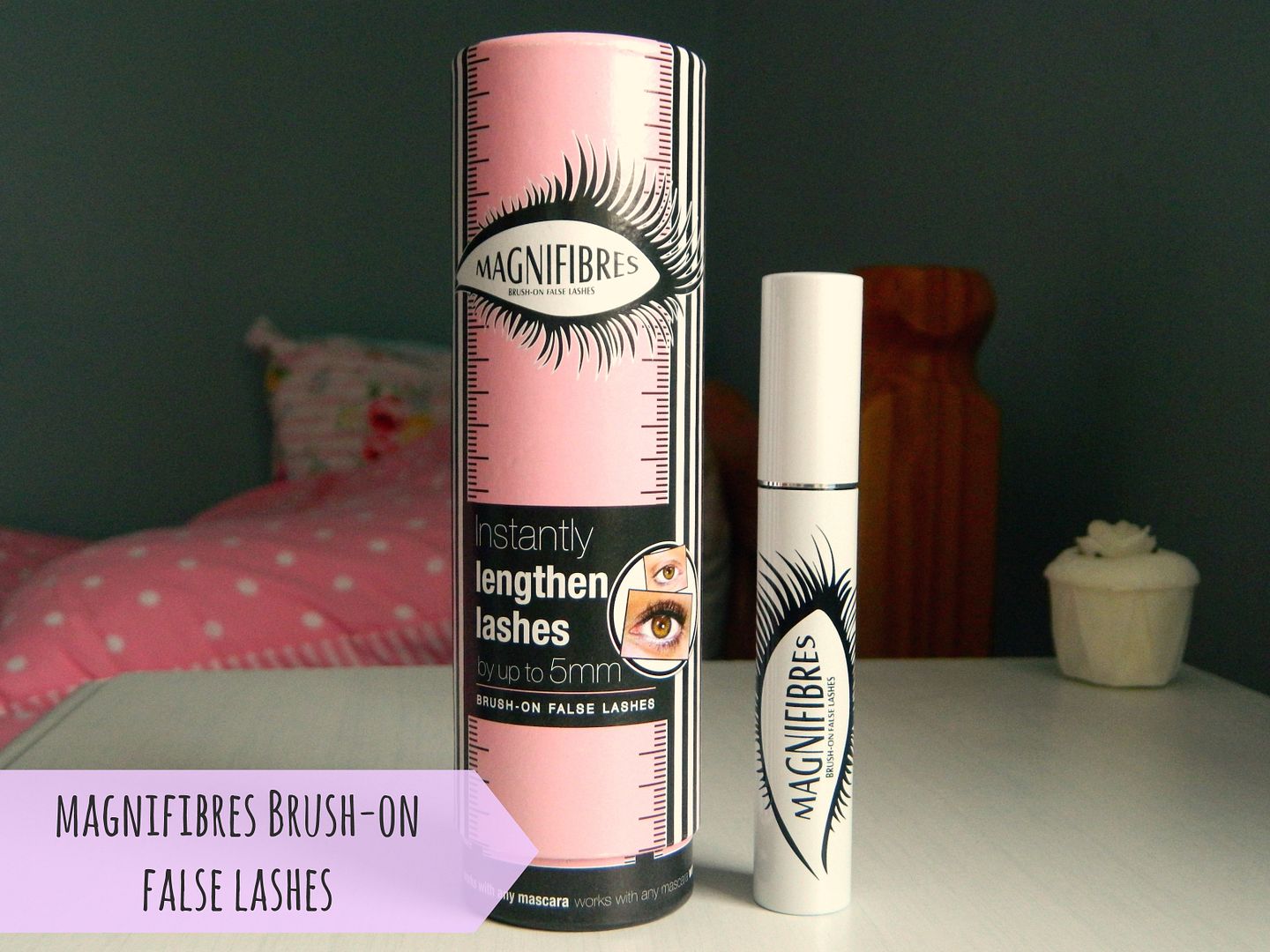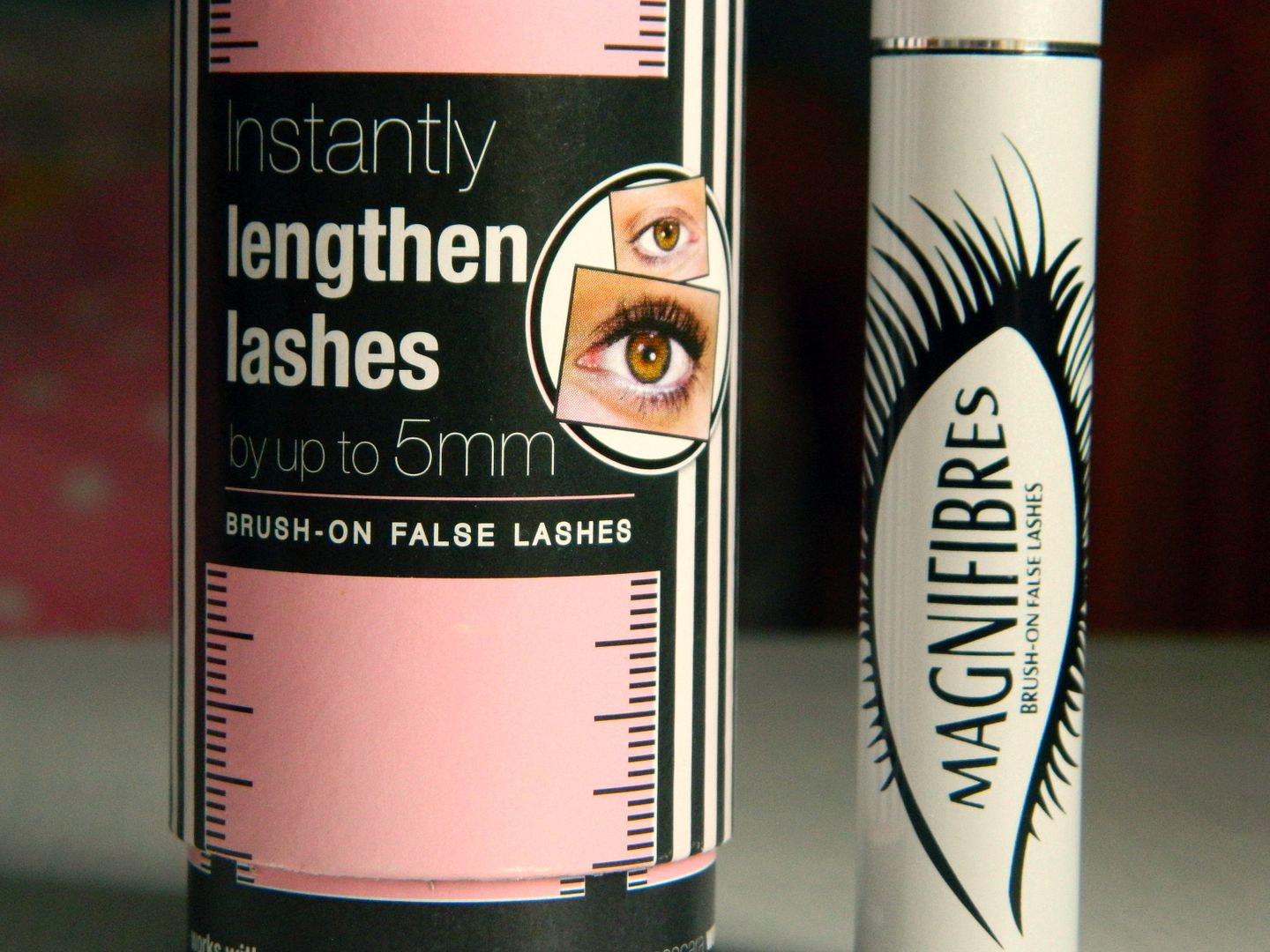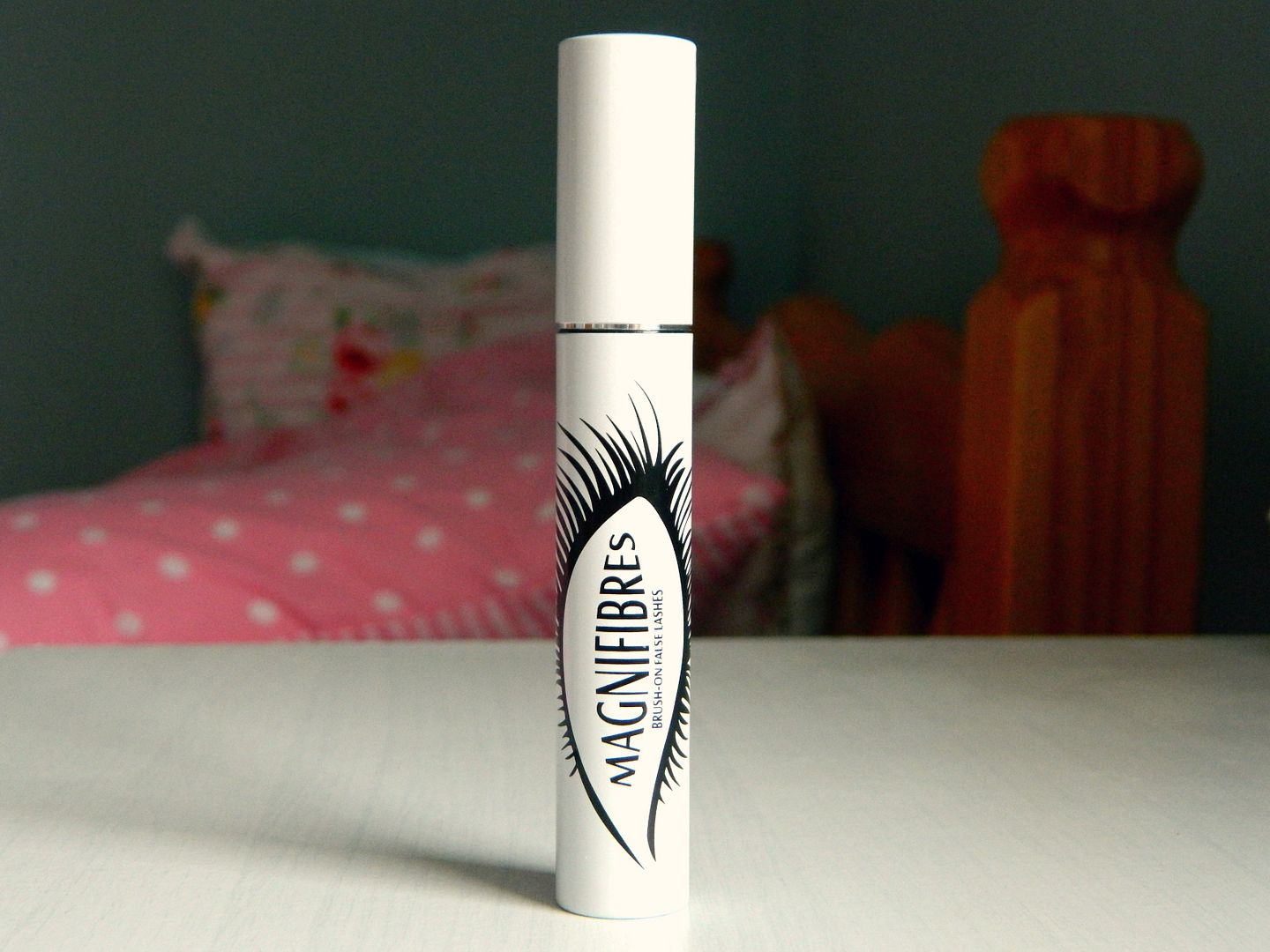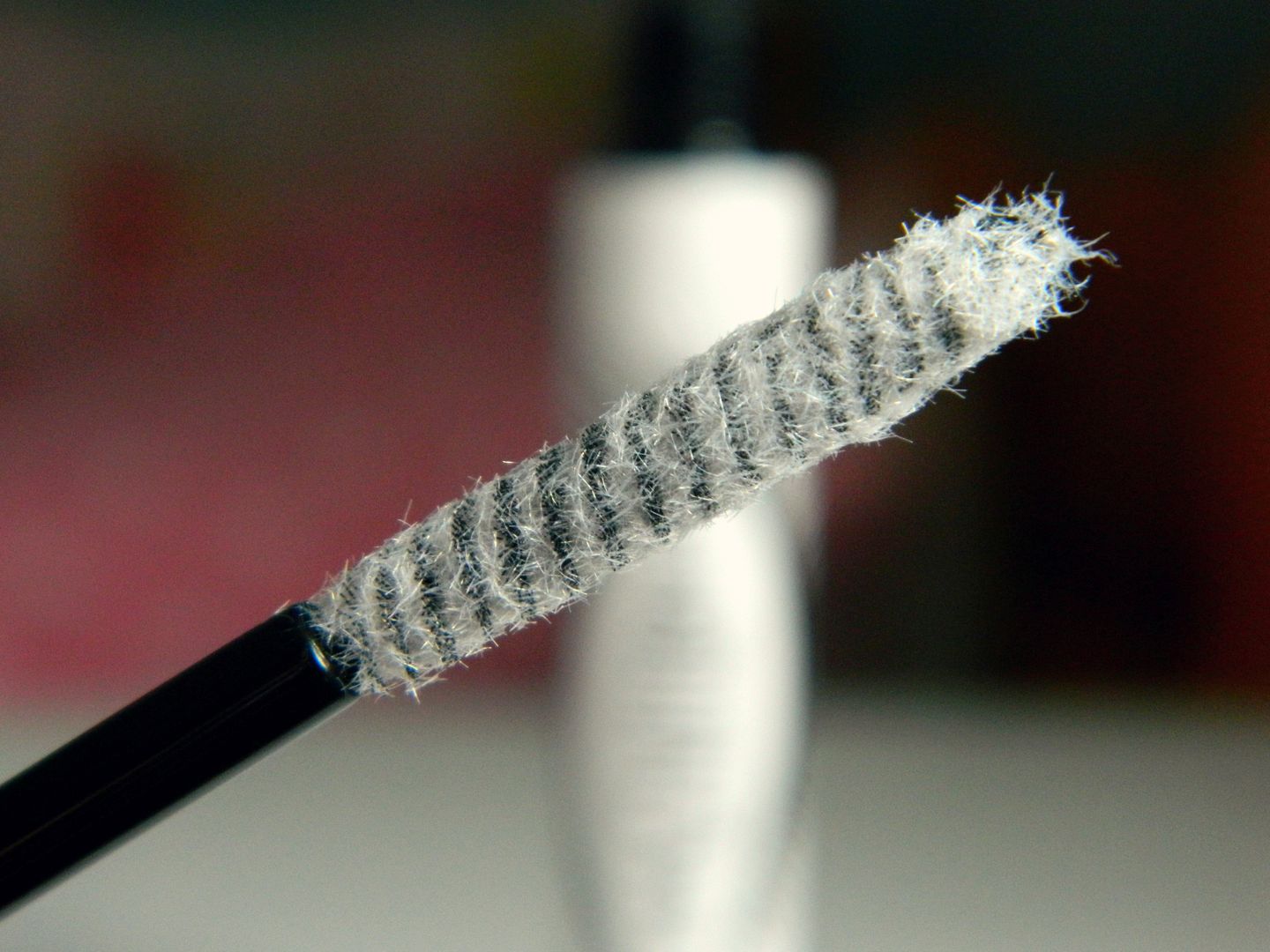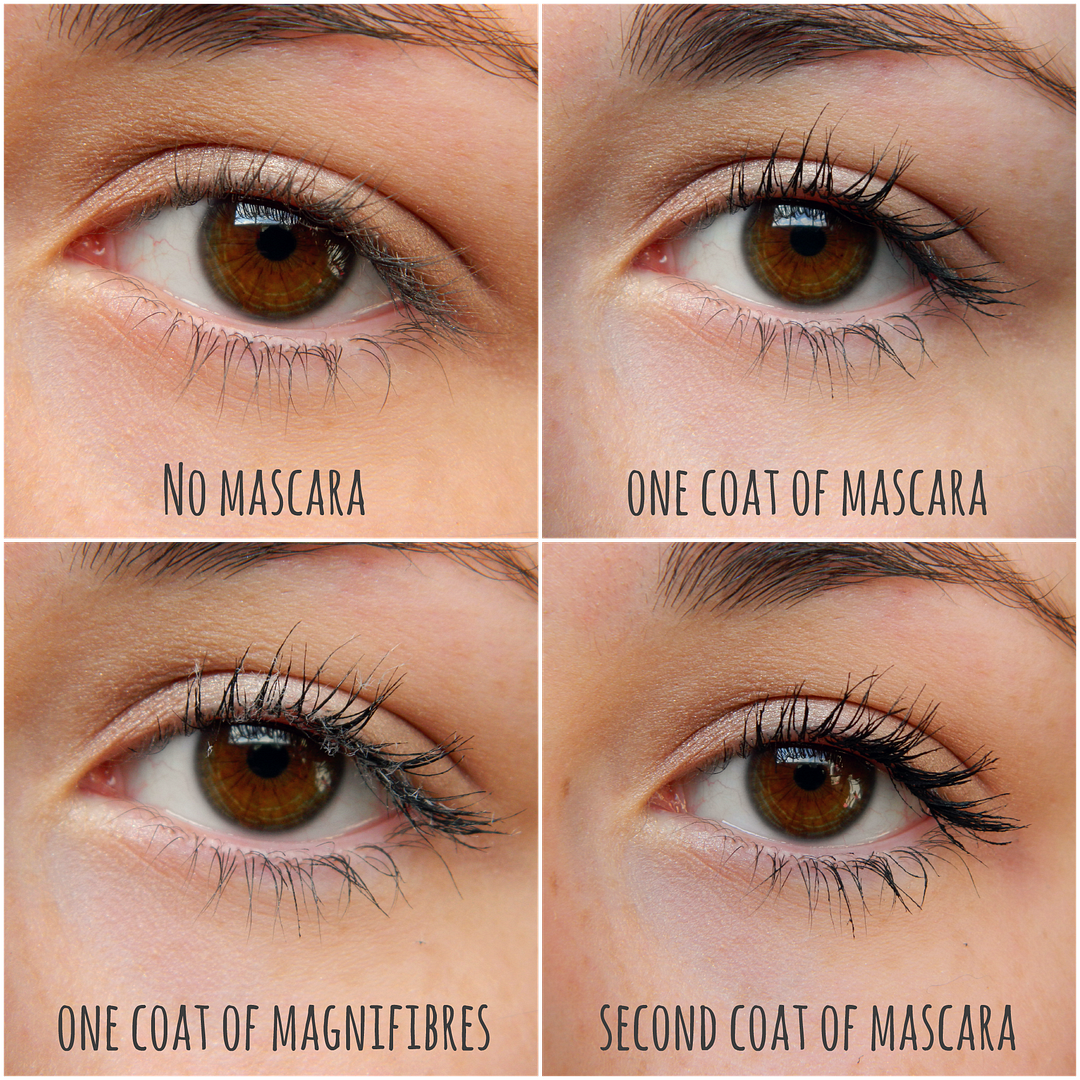 I personally have a love-hate relationship with false eye lashes. I love the length, volume and effect they give my real lashes but I hate the hassle of putting them on! I find them quite fiddly and they take me quite a while to put on, not good if I'm in a rush to go out! I also prefer false lashes that are quite natural looking yet give lots of volume to my lashes. This is where Magnifibres Brush-On False Lashes really helps me out! It's meant to give the immediate effect of thick, false effect lashes without the hassle and time of the real falsies themselves! To me, this sounded like the perfect solution to my false lashes dilemma! The mascara I have paired Magnifibres with in this review is Soap & Glory's Thick & Fast Mascara (
review
), but you can use any one you want to!
Magnifibres is designed to be applied after your first coat of mascara and before your second coat. The Magnifibres mascara look-a-like tube contains tiny fibres which will stick to your first coat of mascara allowing you to build up volume and length with the second coat. As they are just tiny fibre strands sticking to your lashes, there is no damage to your real lashes and is completely safe to use! Even with my sensitive eyes, I found these comfortable to apply and hardly felt like there was anything on my actual lashes. Once you apply the second coat of mascara, the appearance of the little fibres disappears and you are left with gorgeously long and thick eye lashes, which is exactly the effect that I like! I found the wear time of my mascara was still the same, just that my lashes were more volumised and longer than usual!
How to apply Magnifibres
♥ Apply your own mascara as usual.
♥ Immediately apply Magnifibres onto your lashes whilst the mascara is still wet, using the same technique as if you were applying a mascara.
♥ Wait 30-60 seconds and apply the second coat of your mascara. You can repeat this process to reach your desired look.
The packaging of the Magnifibres' box is very cute and gives you the step-by-step instructions on how to apply them! The tube of the fibres looks just like a mascara tube and is white with the logo on the front. As the directions aren't on the tube itself, you may have to keep the box in case you want to remember them! The wand is very slim which means you can reach all of your lashes (even those smaller, peskier ones!) to give a full lash effect. It also acts just like a mascara wand so is very easy to use and apply!
So overall I am really enjoying using Magnifibres and find them perfect to wear either for a night out or just for day time at college. As I love the effect of full lashes, I feel comfortable enough to wear them during the day, but of course some people may not want to!
Have you tried Magnifibres Brush-On False Lashes?
My exclusive advertiser of the month is Paris Alma. To find out how you can advertise with me, click HERE.