Maybelline Color Drama Lip Pencils | £4.99 each
I love swapping up my lip products on a daily basis and it's definitely the makeup I experiment with the most. This means I'm always on the look out for affordable yet good quality lipsticks to add to my ever expanding collection. A few months ago I picked up a couple of the Maybelline Color Drama Lip Pencils after hearing some amazing things about them! I settled on the 2 shades
Keep It Classy
and
Fab Orange
as these are two colours I wear on a regular basis and I thought I'd get the most wear out of. However there was a lovely selection of colours, from nudes to reds, so there's definitely something for everyone in this line!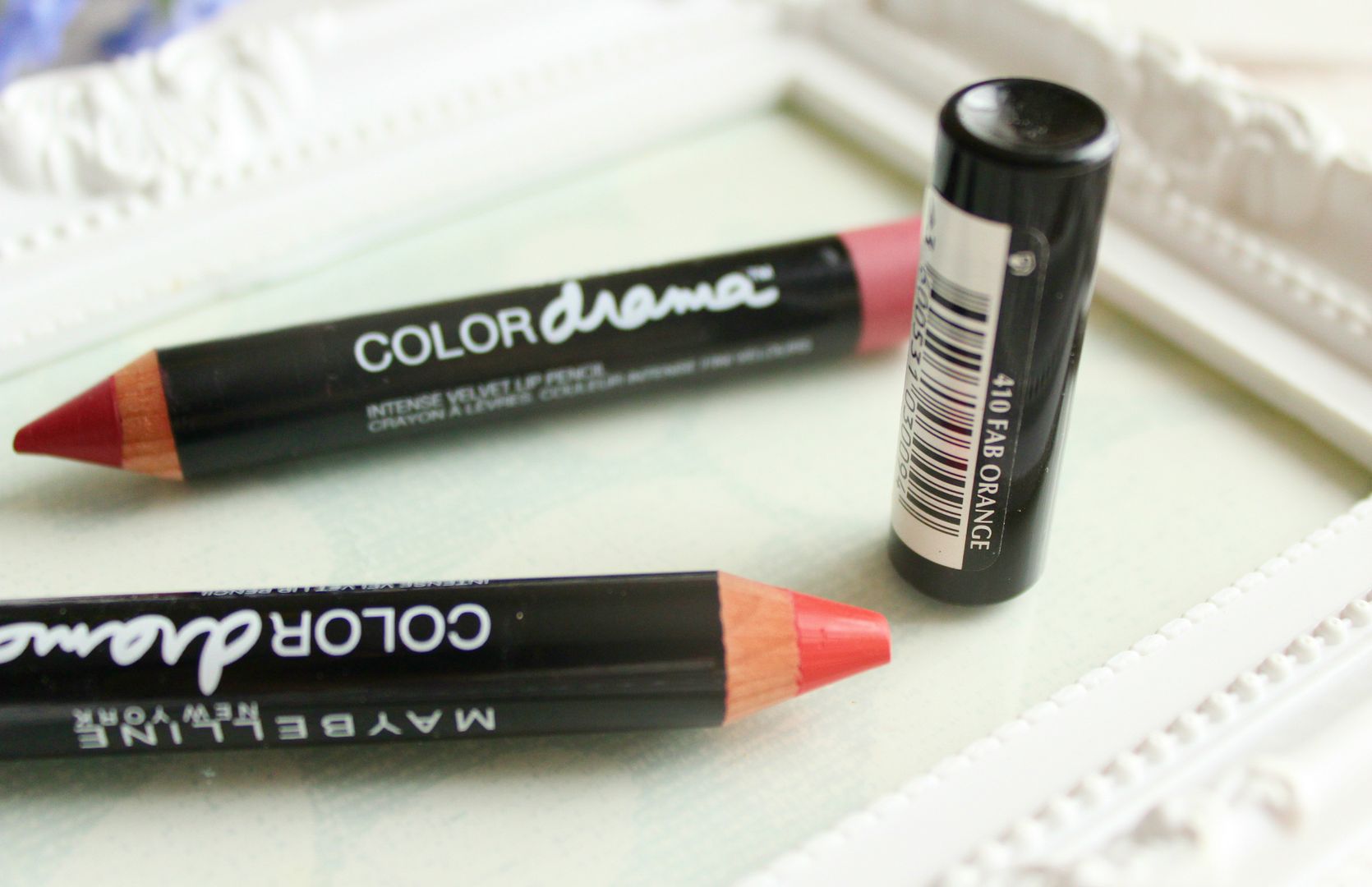 The Maybelline Color Drama lipsticks come in a little pencil form, just like a larger version of a lip liner. Their design makes these lipsticks super easy to apply as you can reach right into the inner corners of your lips and neatly pencil in the rest of your lips. Even though these are lip pencils, they still have a creamy soft formula just like a lipstick so they apply beautifully and never drag across your lips.
So the two shades I picked up were
Keep It Classy
and
Fab Orange
.
Keep It Classy
is a glamorous deep pink toned berry shade that looks stunning on the lips. This is one of those lip colours that can easily be worn during the day with a simple cat eye or as an evening lip paired with a smoky eye. The colour can also be blended out so if you want a subtle hint of colour you can apply a small amount allowing it to act like more a lip stain.
Fab Orange
is a perfect shade for the Summer/ Autumn time as it's a bright orange shade that can be paired with a bronze eye to give it a more "fall time" look. I'm a sucker for orange lipsticks and this is definitely a gorgeous shade and one I will get plenty of wear out of!
The finish of these lip pencils is a mixture between matte and a satin, but definitely sways more to being a matte. This can mean that once dried on the lips the product can cling to drier patches easily, so just be prepared and prep your lips with a good lip balm before! However with their matte finish comes their amazing staying power - honestly you can eat a whole meal and these lipsticks won't budge! These are definitely great lipsticks for when you want the colour to last all day long.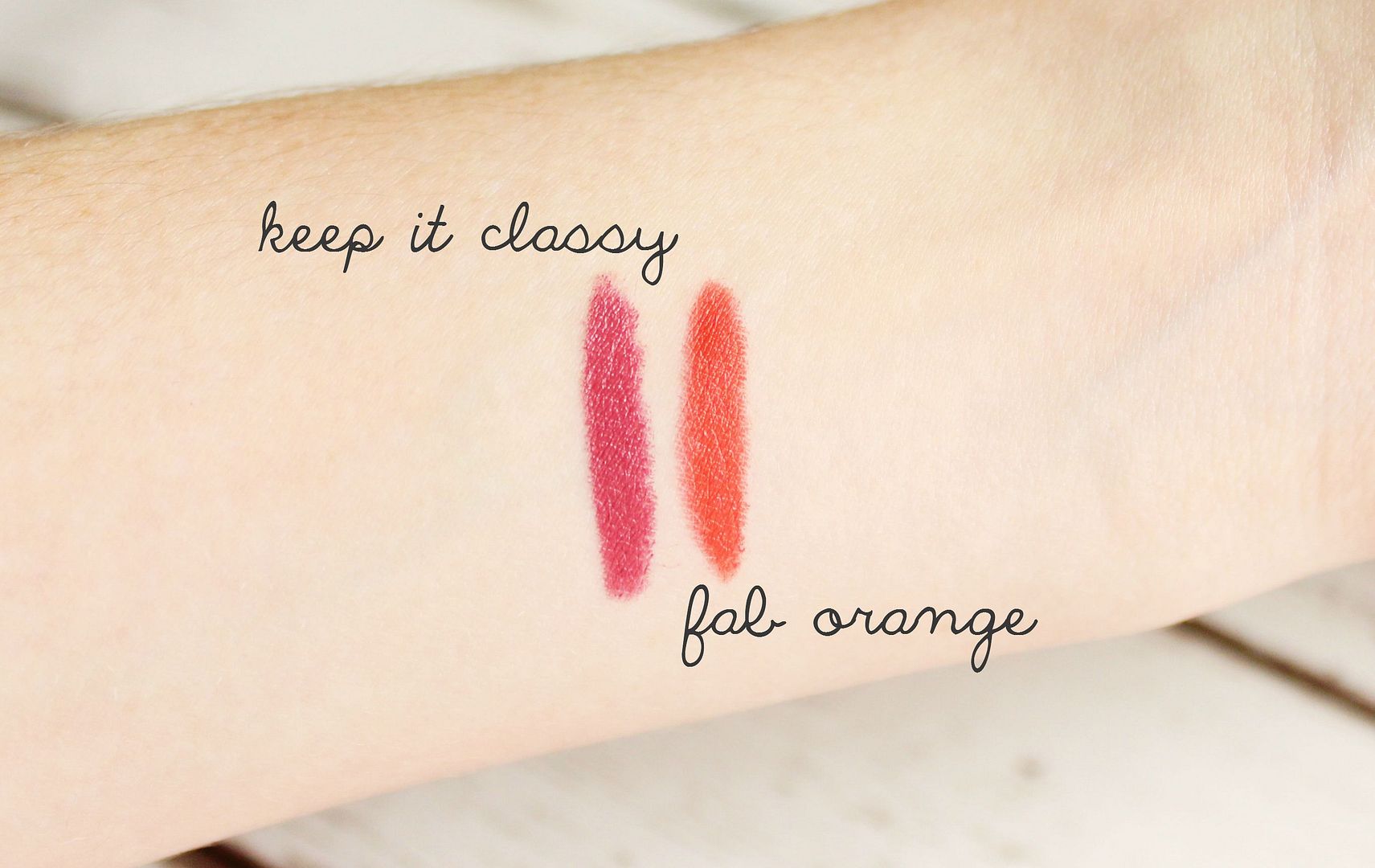 wearing Keep It Classy
I'm totally impressed by the cute little lip pencils and despite their small size, I'm sure these two will last me a long time! I think that
Keep It Classy
will definitely be one of those shades that I will keep coming back to through the Autumn as it's such a lovely berry shade. I would love to try out some more shades of these so if you've tried any of the others then do let me know in the comments!
Have you tried the Maybelline Color Drama Lip Pencils?