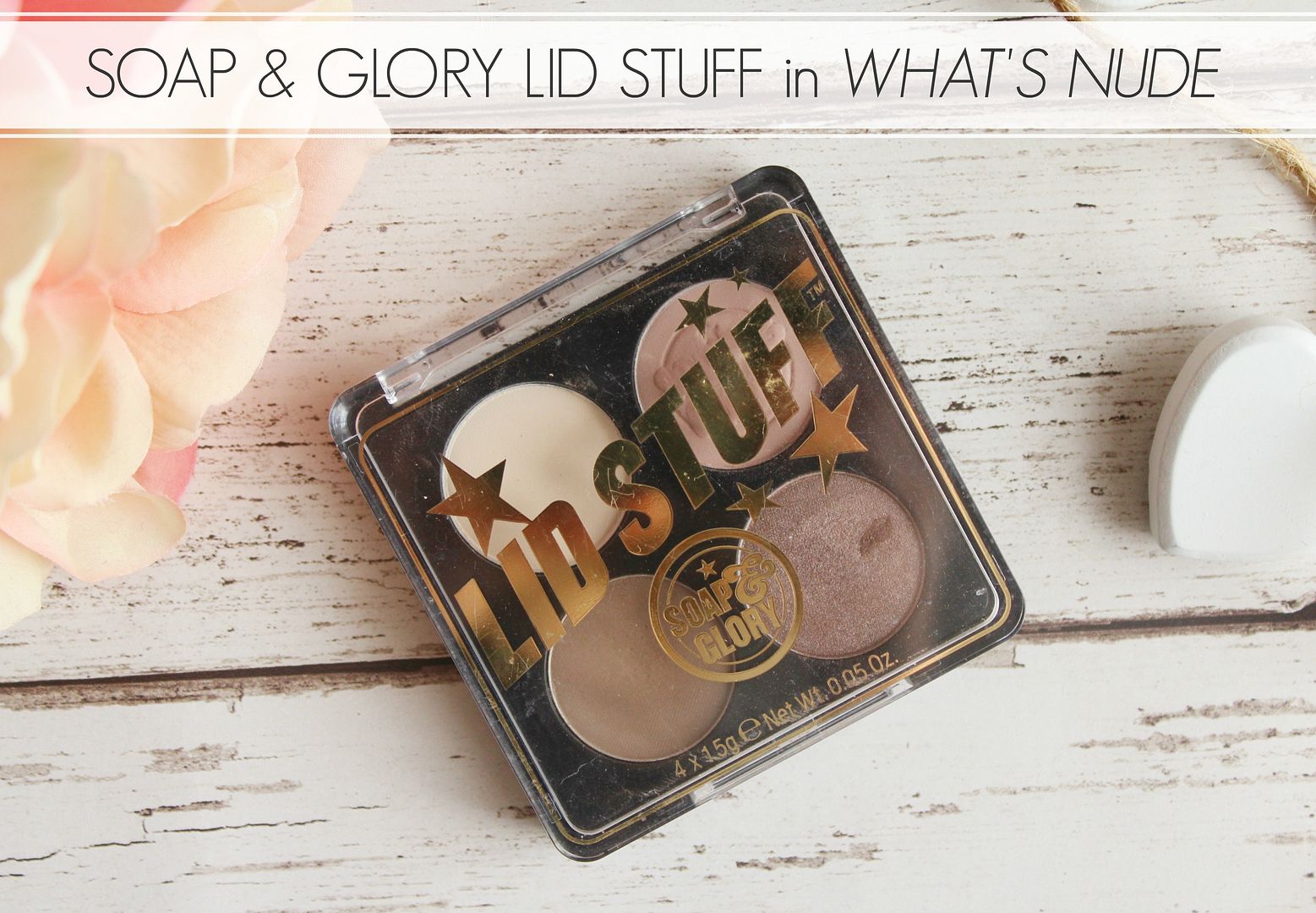 Soap & Glory Lid Stuff in What's Nude | £10.00 |

LINK
Nude eye shadow palettes are one of my biggest makeup weaknesses. Despite owning a bunch of different ones that all contain very similar shades and colours, I can't restrain myself from buying more! There's something so simple and classic about a neutral eye palette that makes it very easy to justify buying them. As I'm not a big lover of bold colours on my eyes, I just love to have a range of neutral shades to work from.

Today I thought I would share my thoughts on a great little eye shadow quad from Soap & Glory - possibly my favourite makeup/ beauty brand on the high street! This is the Lid Stuff eye shadow quad in What's Nude which contains 4 lovely neutral eye shadow shades.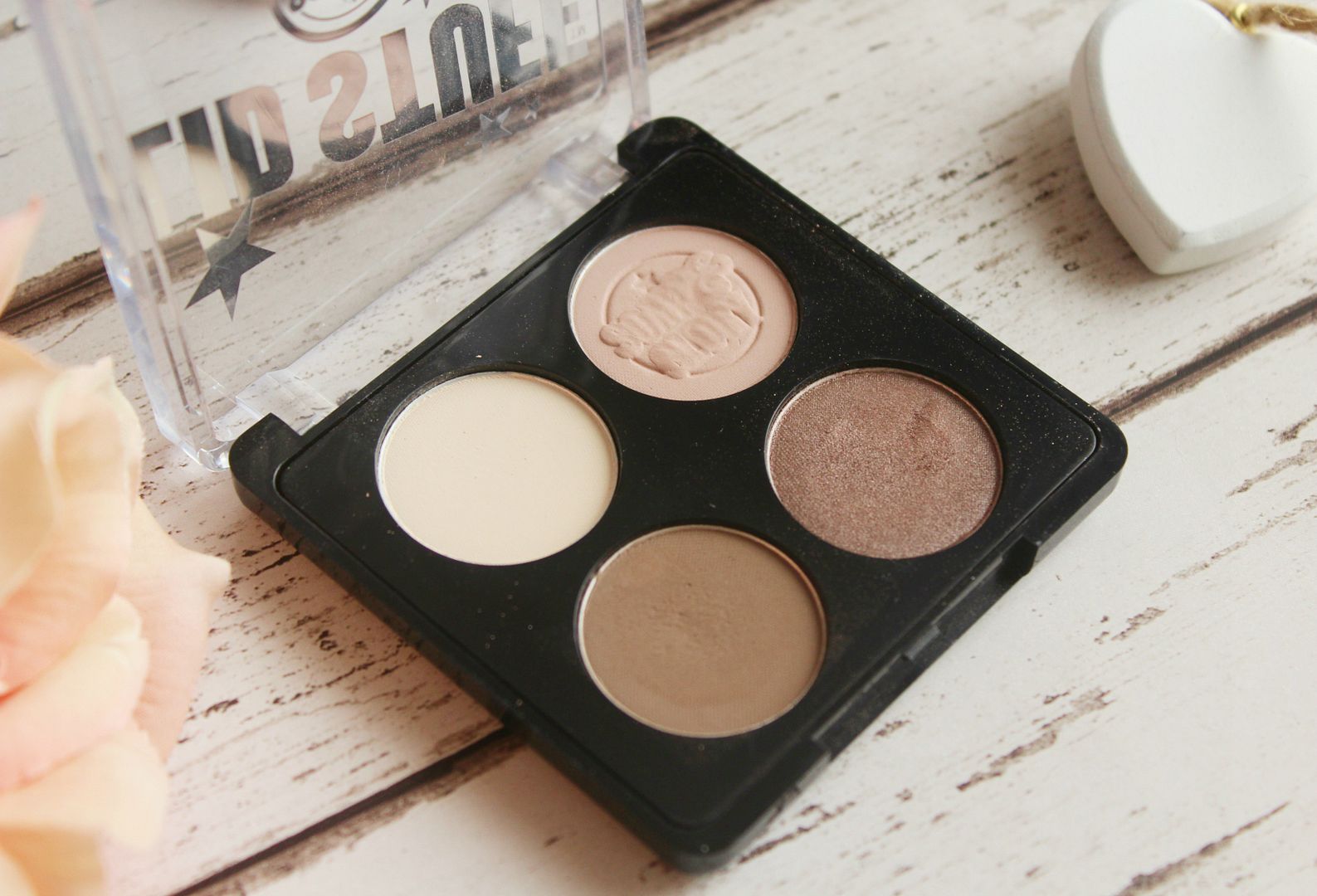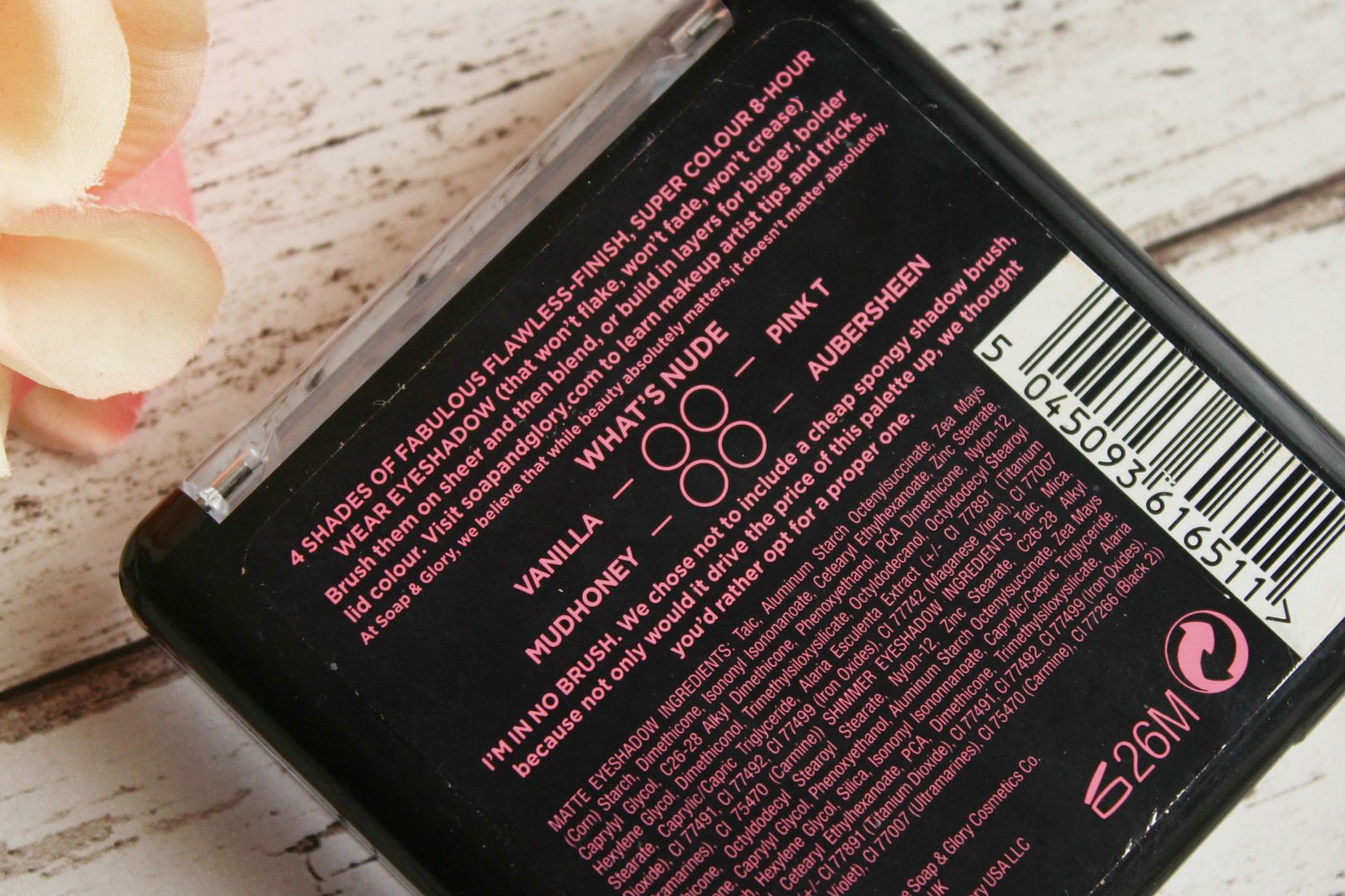 The Soap & Glory Lid Stuff eye shadow quads come in a small square shaped plastic palette which is sturdy and great for travelling. This little palette doesn't come with a brush or a mirror, however these would have only made it more bulky and expensive so it doesn't bother me that much - plus I like to use my own brushes anyway! You get 4 great sized eye shadows and in the What's Nude palette they are all very pretty nude/ neutral shades with 3 being matte and the other a more satin like finish.

The 4 shades in this palette are: Vanilla which is a matte light off white shade which is great for subtle highlighting, Pink T which is a matte nude colour which is perfect for creating a flawless looking base, Mudhoney which is a matte medium brown shade and finally Aubersheen which is a satin finish brown.

All of these shades work really well together (especially all of the matte shades) to create a lovely everyday brown smoky eye. As Aubersheen is the only satin finish in the palette, this is also nice to pop into the crease of your eye look to add a different finish and to deepen the look up to make it more of an evening smoky eye. With this being said, this is a great day to night palette as the matte shades can be used for your day time look and then Aubersheen can be added for when you want to make your makeup extra smoky and glam!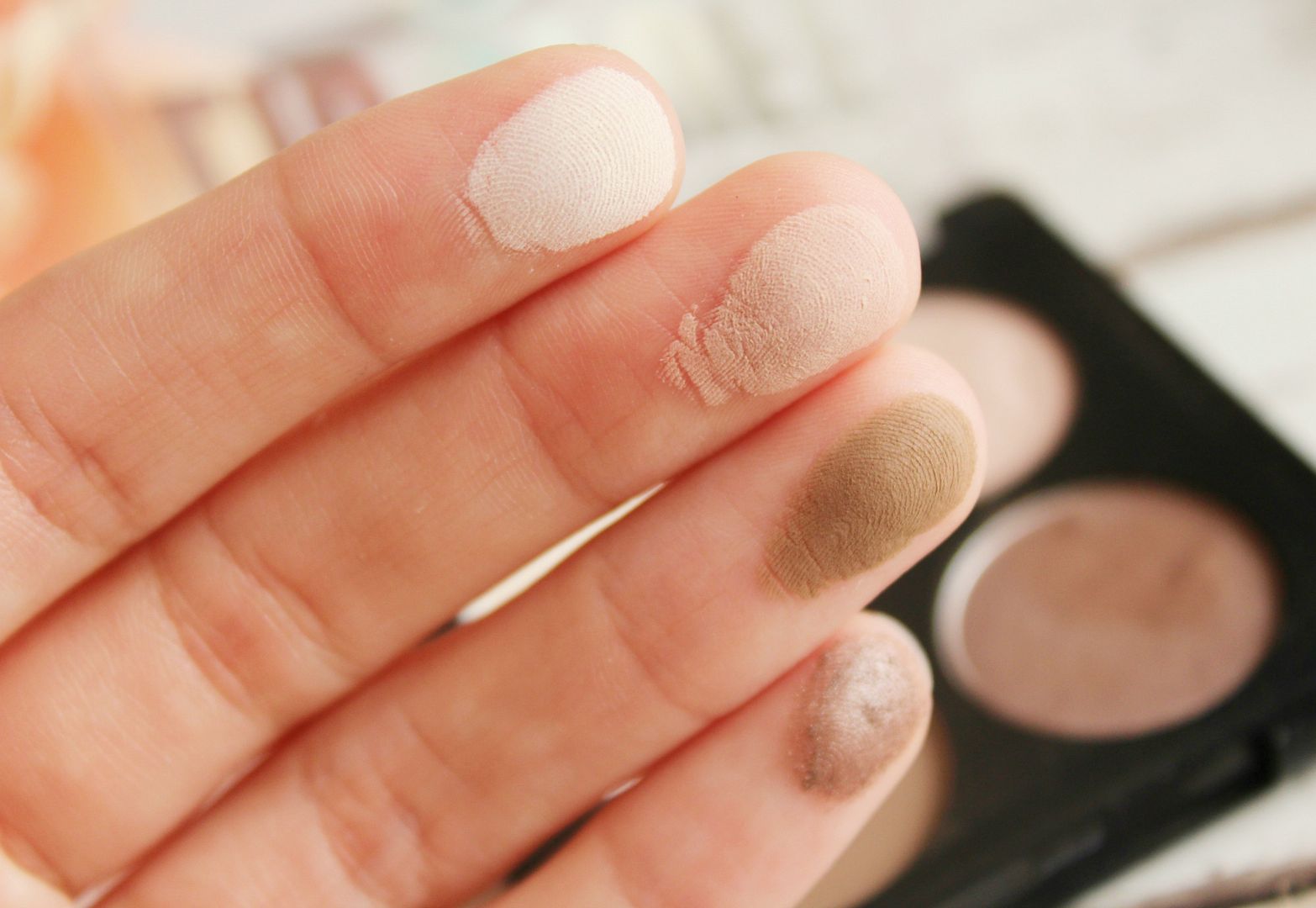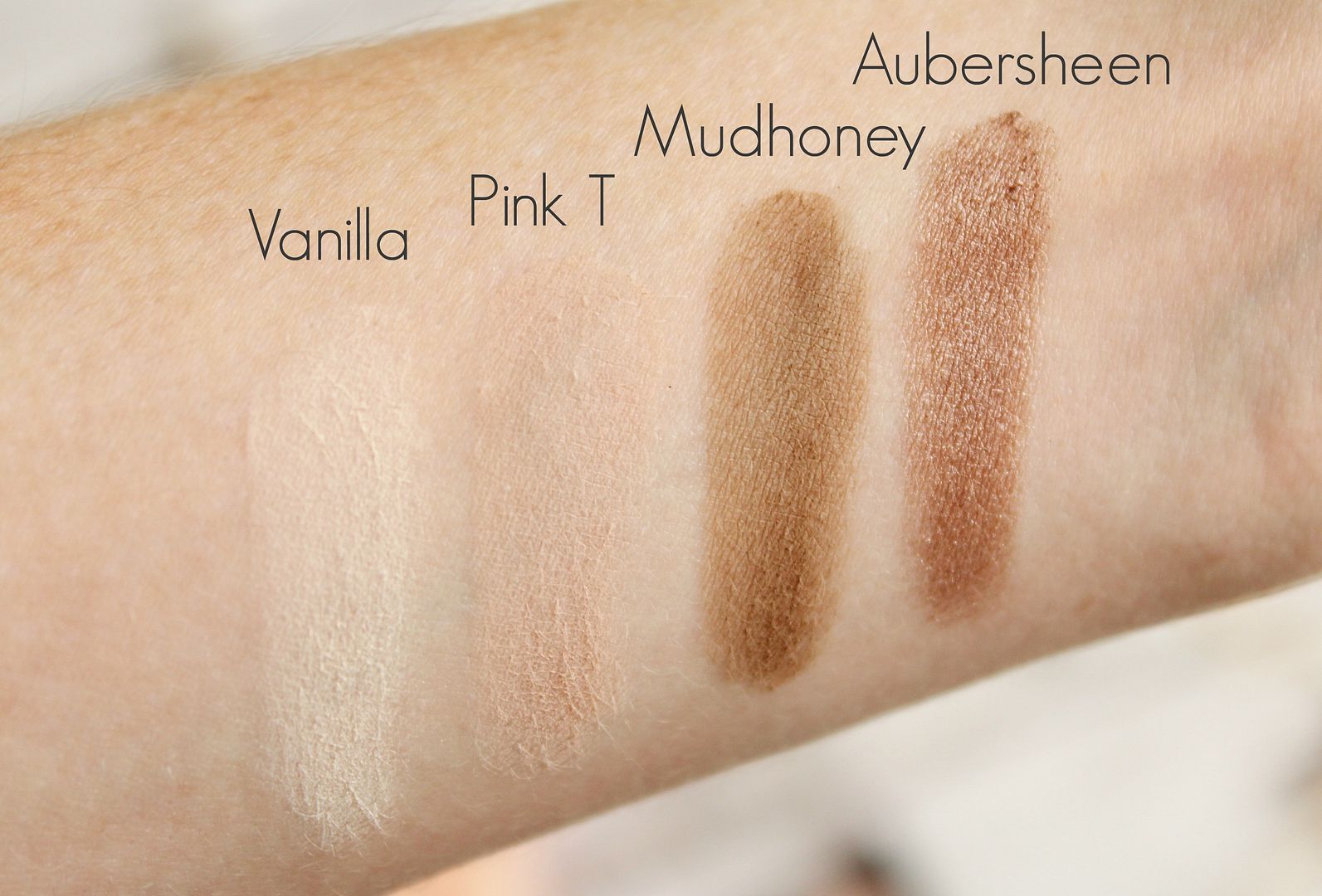 I'm honestly so impressed with the quality of this palette. With most high street matte eye shadows I always find the pigmentation is quite poor and the staying power very lacking. But, as you can see from the swatches, these Soap & Glory shadows are super pigmented and last amazingly well on the eyes. They also apply and blend out really smoothly plus they don't look heavy and chalky despite being a matte finish. As Aubersheen has that satin finish it is also very pigmented and looks amazing in the crease.

I think this palette is amazing value for money as each eye shadow only works out at £2.50 each and you can get so much wear out of all of the shades. This is one of those palettes you can just pop in your makeup bag for a weekend away and know you're sorted for your eye makeup - you could even use Mudhoney as a shadow eye liner or as brow shade too if you have darker hair!

If you want something a bit different from nude shades this palette also comes in a smoky eye set called Smokey Dokey and a brighter set called Off The Wallflowers, both very pretty but unfortunately not colours that I wear very often! However I would highly recommend you trying out this amazing little eye shadow palette next time you're in Boots. This is definitely a staple product for anyone's makeup collection!
Have you tried the Soap & Glory Lid Stuff eye shadow palettes?
What's your favourite everyday eye shadow palette?