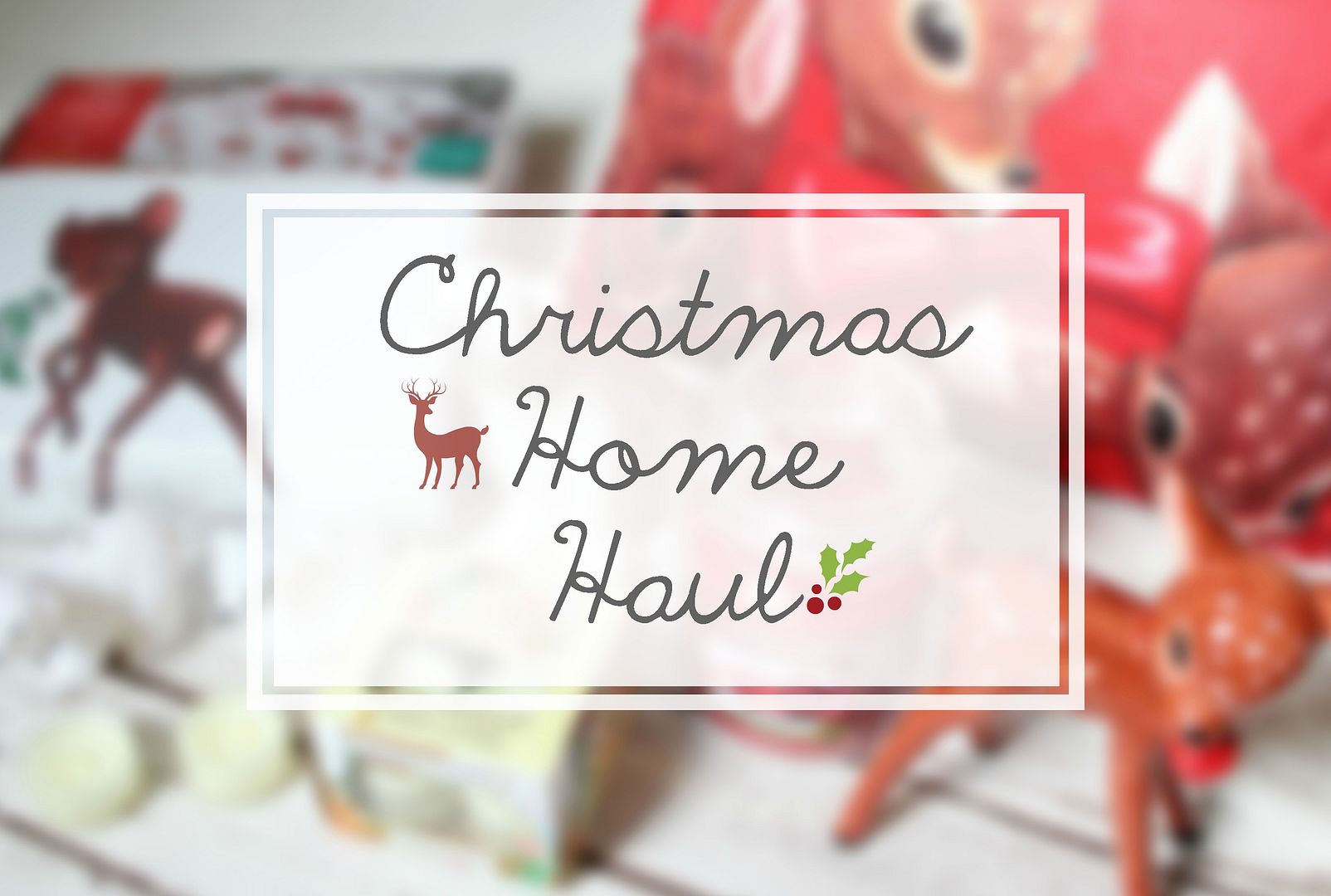 Christmas is literally my favourite time of year; I love the cold, dark evenings, being able to burn candles all day long and of course the whole festive feeling of the next couple months. With this, I love decorating my room with Christmas decor and over the past couple of weeks I've picked up a few bits and pieces. It probably seems a bit early buying Christmas decorations already, but I always find that they sell out really quickly so it's good to stock up when you see bits you like!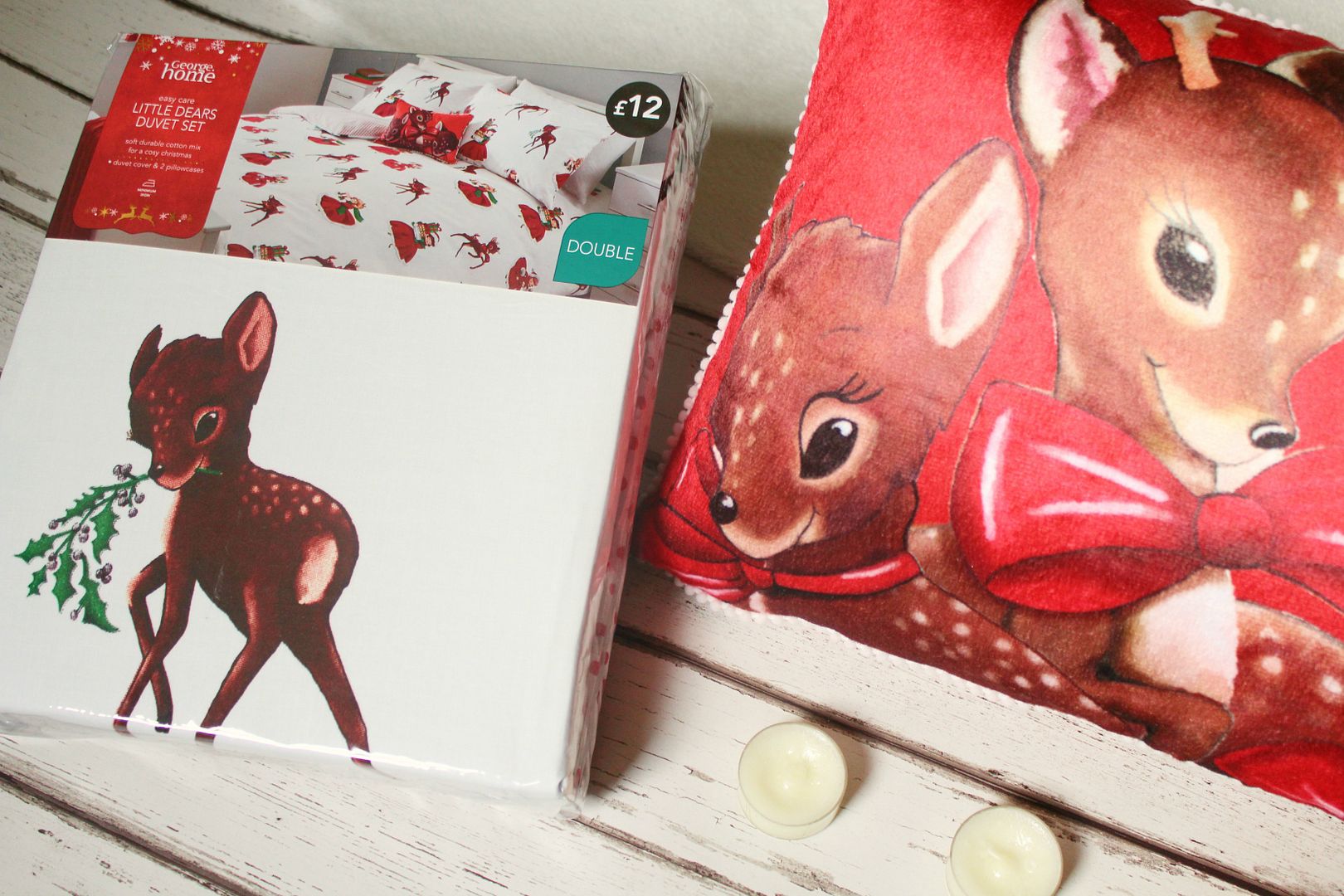 Little Dears Duvet Set | £12.00 (double) |

LINK
Every year I like to treat myself to some new Christmas bedding. I usually go for a set from Primark as they're always so cheap but I've actually found that Asda also do some lovely designs at similar prices! I spotted this cute deer and little girl duvet set on the Asda website and knew straight away I had to get it - it's so sweet! As you only use Christmas bedding for such a short time every year, you don't want to be spending loads of money on a duvet set, but I think £12 for a double is amazing and there are so many designs to choose from.
Red Deer Cushion | £7.00 | LINK
To go with my new bedding I also picked up the matching cushion that goes with it. I bought one of these cushions last year as well so I thought they would make my bed look really nice and Christmasy. This cushion has a lovely velvet finish and of course has the cute fawn print on the front. There's also a smaller one with a similar pattern, but I thought I would restrain myself so that my bedding wasn't "deer overload"!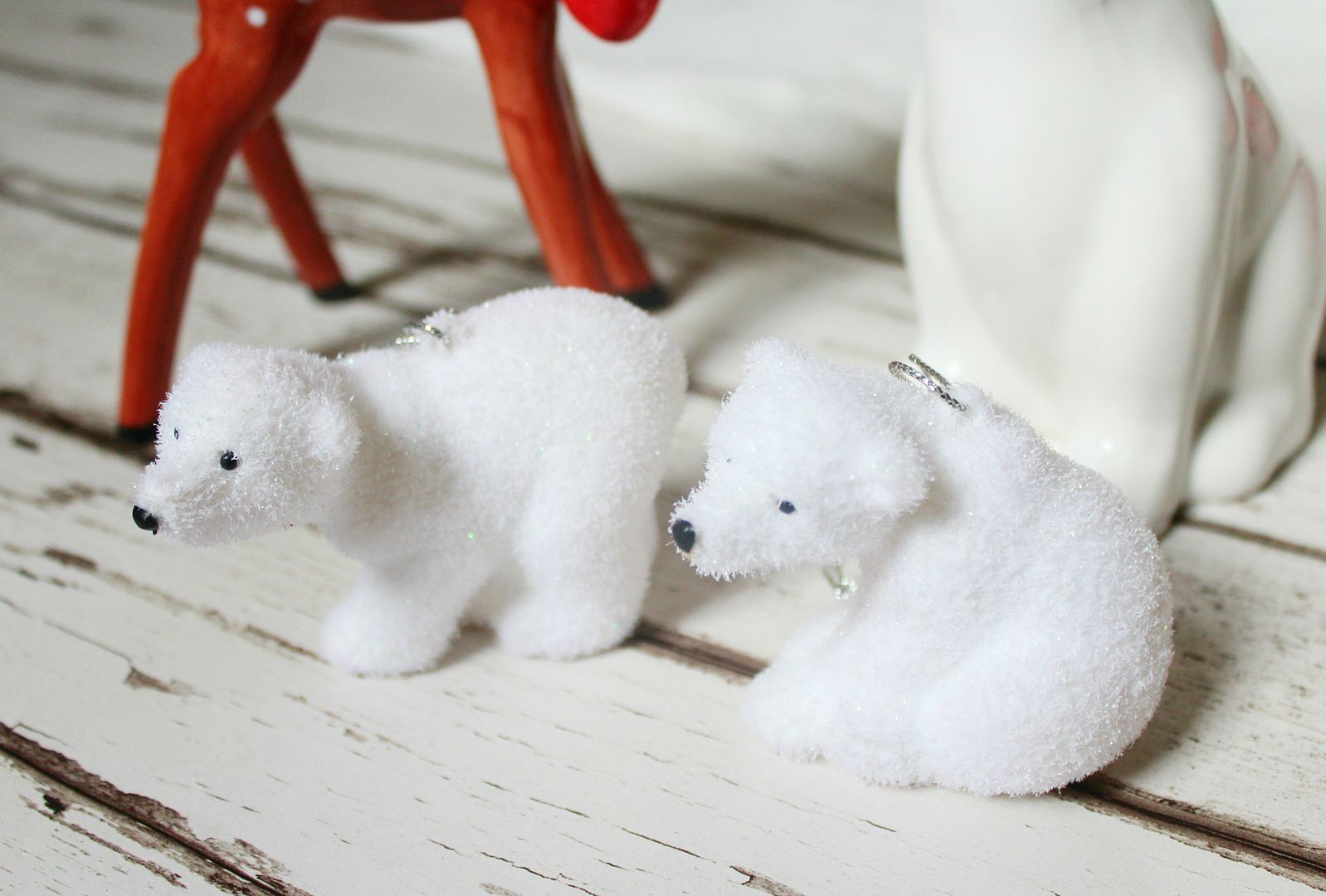 Fawn Ornament | £4.00
The final Christmas item I picked up from Asda was a little fawn ornament and again, it matches my lovely new bedding! I love the look of this ornament as it's so vintage and retro looking and it's just a nice way to add a bit of character to your room. If you see this little fella I would definitely say pick him up because I had a bit of trouble finding him as he was always sold out!
White Polar Bear Ornament | £4.00 |

LINK
Another cheap place to pick up some lovely Christmas decorations is Wilko's. I usually get my wrapping paper and ribbons from there as they're really good value for money and they have some lovely designs to choose from. I picked up this cute polar bear ornament as I loved the simplicity of it and thought it would look lovely sitting by my window. You can also get a range of sizes and positions of these polar bears which would make a lovely statement piece above your fireplace!
Polar Bear Tree Decorations | £1.50 each |

LINK
Me and my mum went a bit "polar bear mad" in Wilko's as I also picked up some smaller tree decorations that would look lovely on the tree (obviously) or just hanging around the house. I love white decorations for the Christmas tree and thought these little bears would just look super cute!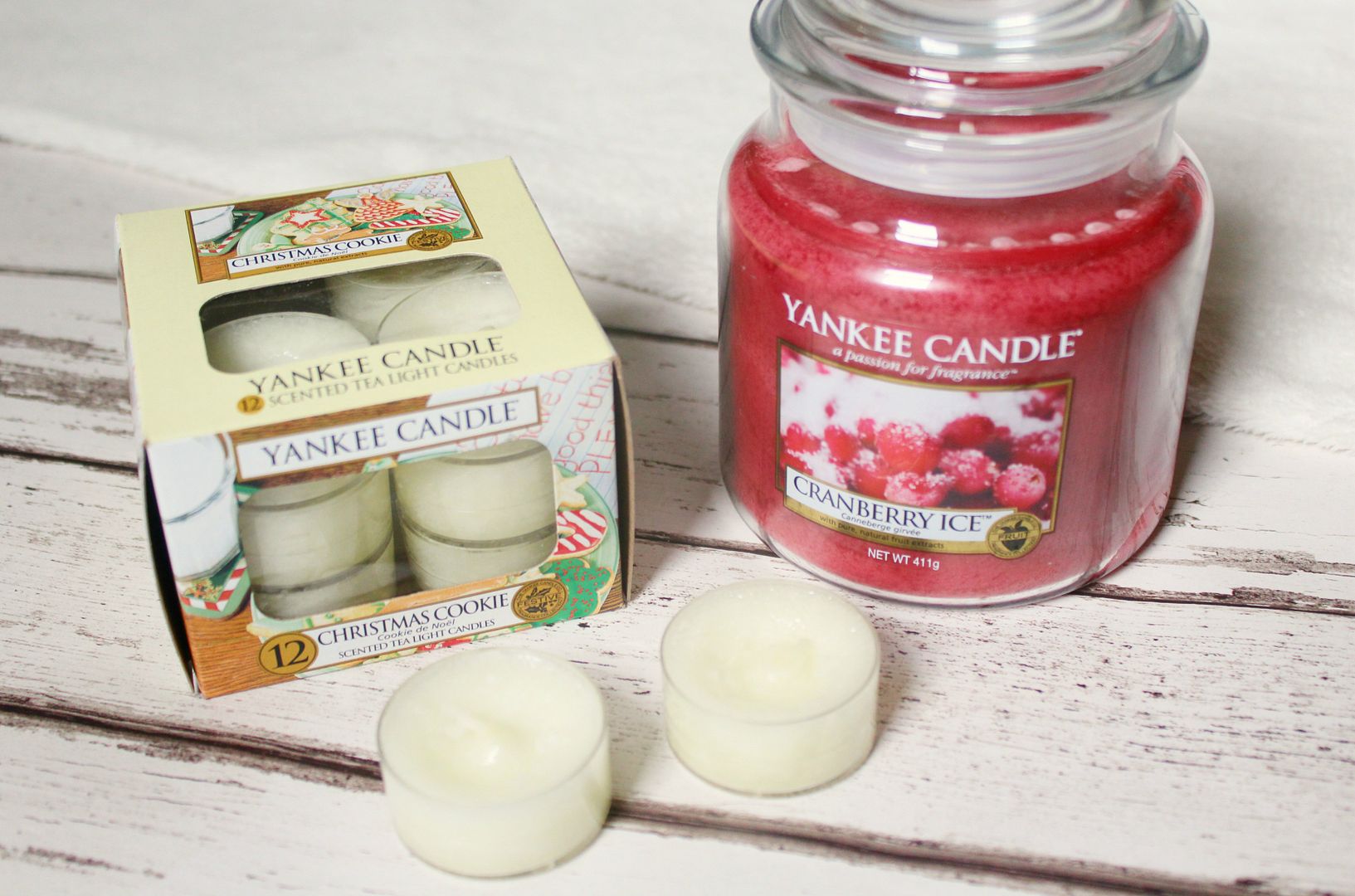 Yankee Candle Christmas Cookie Tea Lights | £6.75 |
LINK
I can't seem to go shopping recently without picking up some form of candle - it's becoming a slight obsession! I had a Boots voucher that gave me 25% off a gift item so I decided to pick up some little Yankee Candle tea lights in Christmas Cookie which is one of my favourite Christmas scents! I haven't tried the Yankee tea lights before but I thought they would be nice to give my room a quick burst of fragrance. If you love sweet Christmasy scents then you should definitely try out the Christmas Cookie a try!
Yankee Candle Cranberry Ice Medium Jar | £18.99 |

LINK
The final thing I picked up was a medium jar of the Cranberry Ice scent from Yankee Candle. This is a different kind of scent to Christmas Cookie as it's very fresh and fruity but still super Christmasy at the same time. I've wanted to get this lovely scent in a jar form as I go through so many sampler sizes of it. Luckily I spotted that this fragrance was 25% off in the Yankee shop (however this jar is 33% off online!) so I was super happy about that! I find that the medium jars last me ages so they're definitely worth investing into, especially if it's a scent that you love!
That's everything Christmas related that I've bought recently! I can't wait to start decorating my room, it feels such a shame keeping all these lovely things cooped up in bags! I've decided that I'm going to go all out and start decorating at the beginning of November as I'm just too excited! Be sure to give me a follow on Instagram (
@amiehaffenden
) as I'm bound to be snapping pictures of these Christmas pieces in action.
Have you bought any Christmas home decor recently?