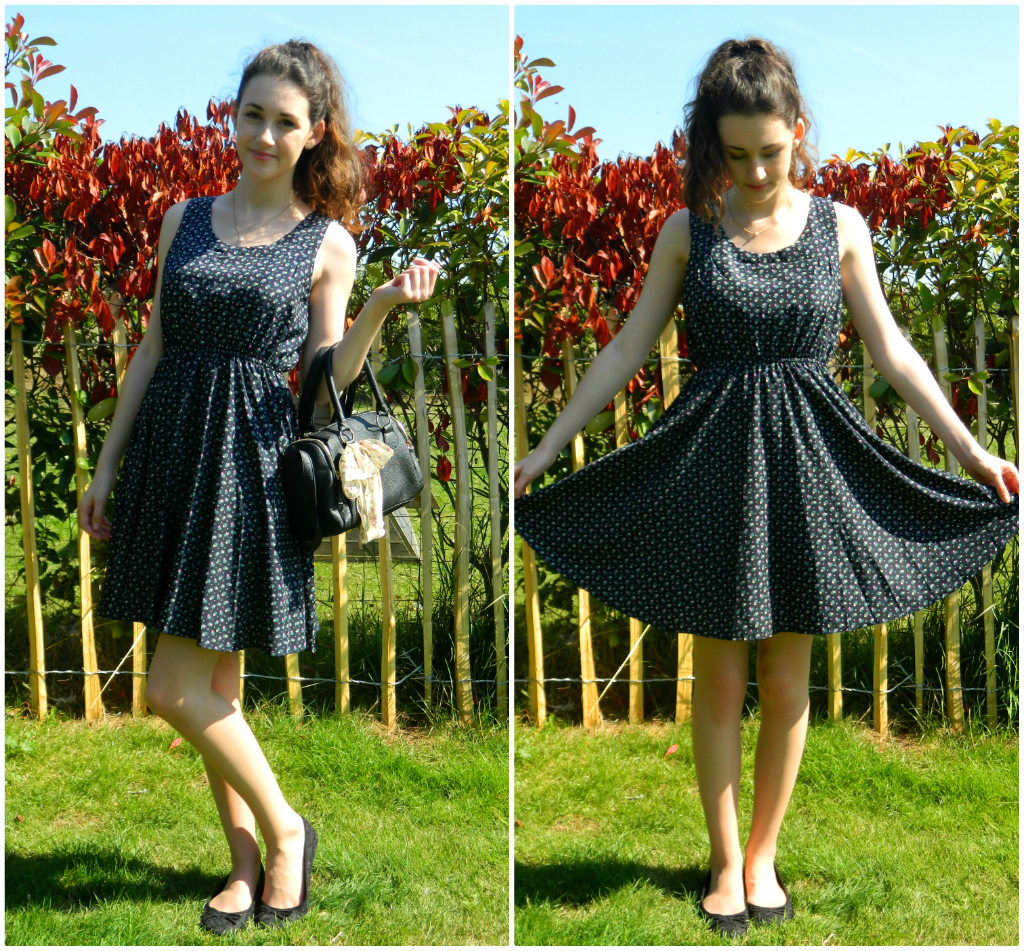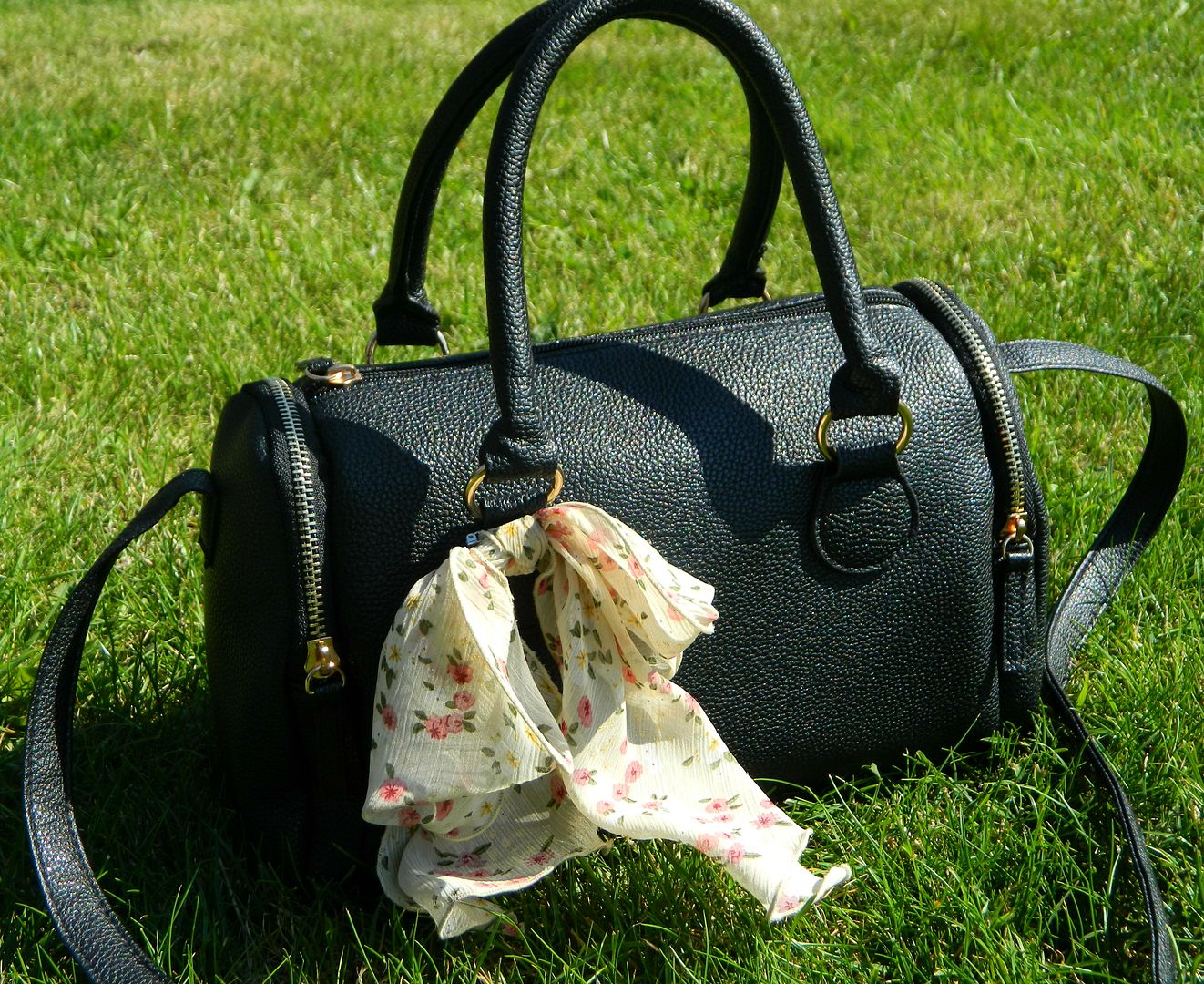 Navy & Pansy Print Dress - Apricot | Black Bag - Primark | Floral Bow - Topshop | Black Lace Effect Flats - Primark
Daisy Earrings - New Look | Pearl & Gold Necklace - Miss Selfridge


Hello everyone! I hope you're having a nice week and if you're back at school/ college, I hope that it's going well too! The other day I had a job interview and I thought that I would show you what I wore. I decided to go for a patterned dress and keep the accessories quite simple so that I would still look professional. I would also like to add that it was around 30'c when I was taking these pictures so I'm sorry for my big, messy hair!
The dress that I decided to wear was this really cute pansy and polka dot print summer dress which is from the brand
Apricot
. I completely fell in love with the print and the facts it's very flattering on the body. This piece is an "any occasion" kind of dress as it can be easily dressed up or down. If you would like to see a close up of the print, I featured this dress in
this clothes haul
. I also paired it with a blush coloured blazer from
Miss Selfridge
but as it was ridiculously hot when I was taking the photos, I wasn't able to photograph it! I personally think the blazer went very well with the dress as it matched the pink colour of the flowers and it also made my outfit look more professional.
For my jewellery, like I said I wanted to keep it quite simple so that I still came across professional. I wore my little daisy earrings which are from
New Look
- they're pretty much my everyday earrings! The only other jewellery I wore was a simple pearl and gold necklace which was from Miss Selfridge ages ago! It's a very dainty and elegant piece which I like to wear on more formal occasions like this.
For my bag I used my new black Primark bag which cost me a mere £6 - absolute bargain! I've been after a simple black bag for a long time and I was so surprised to find one as cheap as this! I love that it's such good quality and that there are lots of zipped compartments. It also comes with a long strap, which you can just about see in the second photo, as well as two shorter handles. I added my
Topshop
floral bow to this bag to add some colour and detail, so bear in mind the bow doesn't come with the bag! Finally I just wore a simple pair of black lace effect ballet flats which are also from Primark. These shoes were surprisingly comfortable (Primark shoes are really hit or miss with comfort) and I love the lace effect detail!
So that was my outfit I wore for my interview. Do let me know if you enjoy reading my outfit posts as I really do enjoy making them!
What are your thoughts on my outfit?