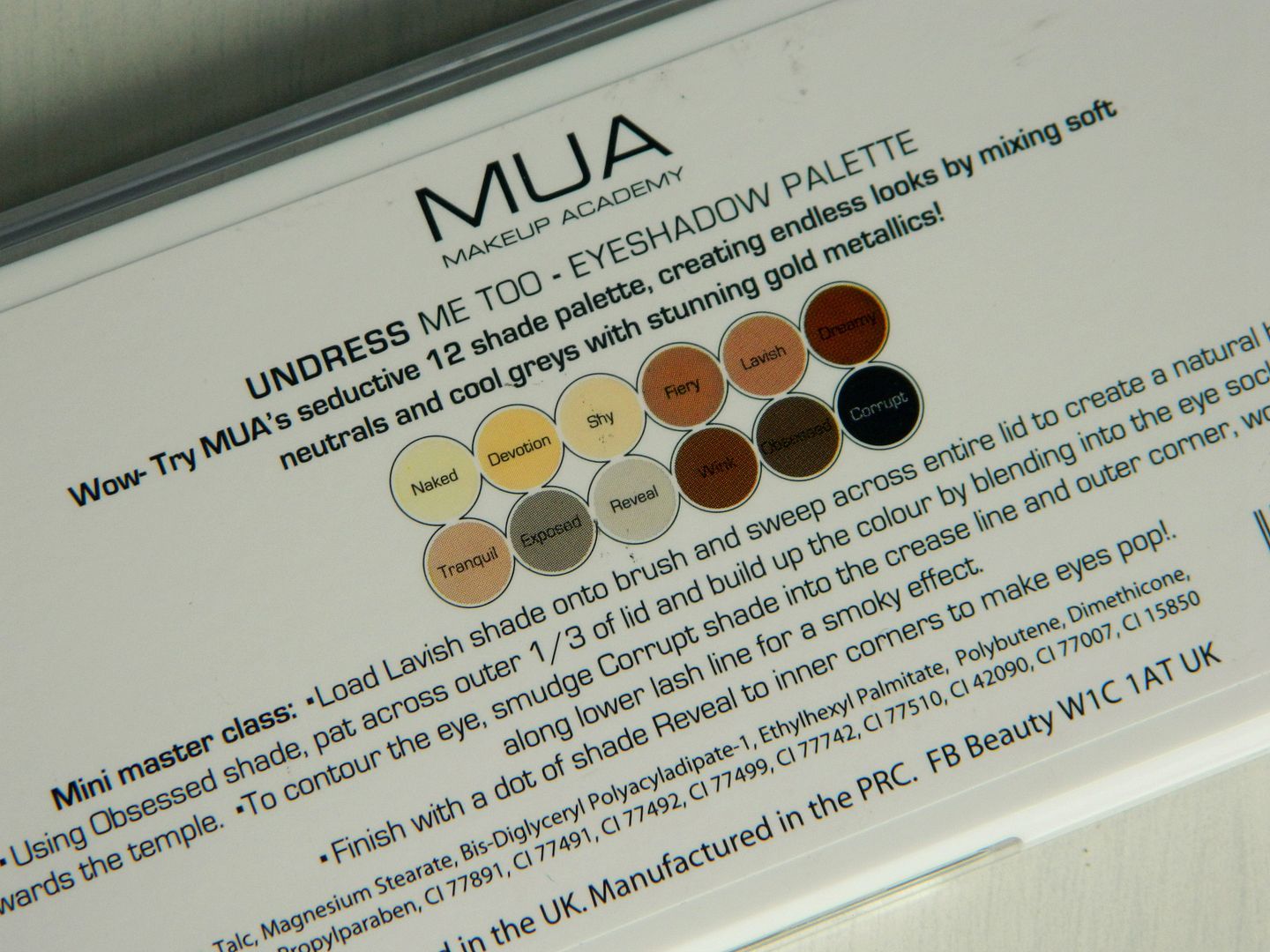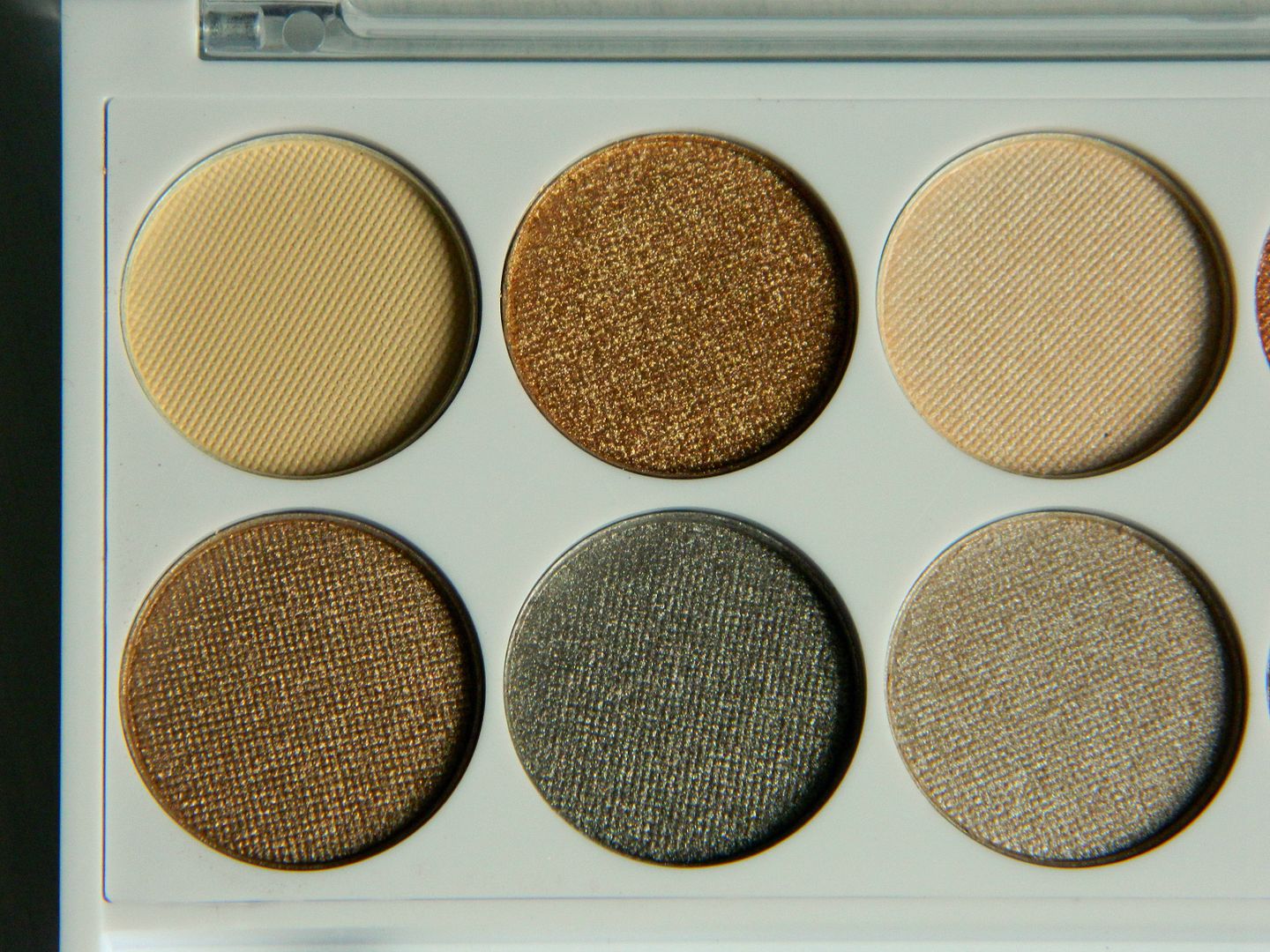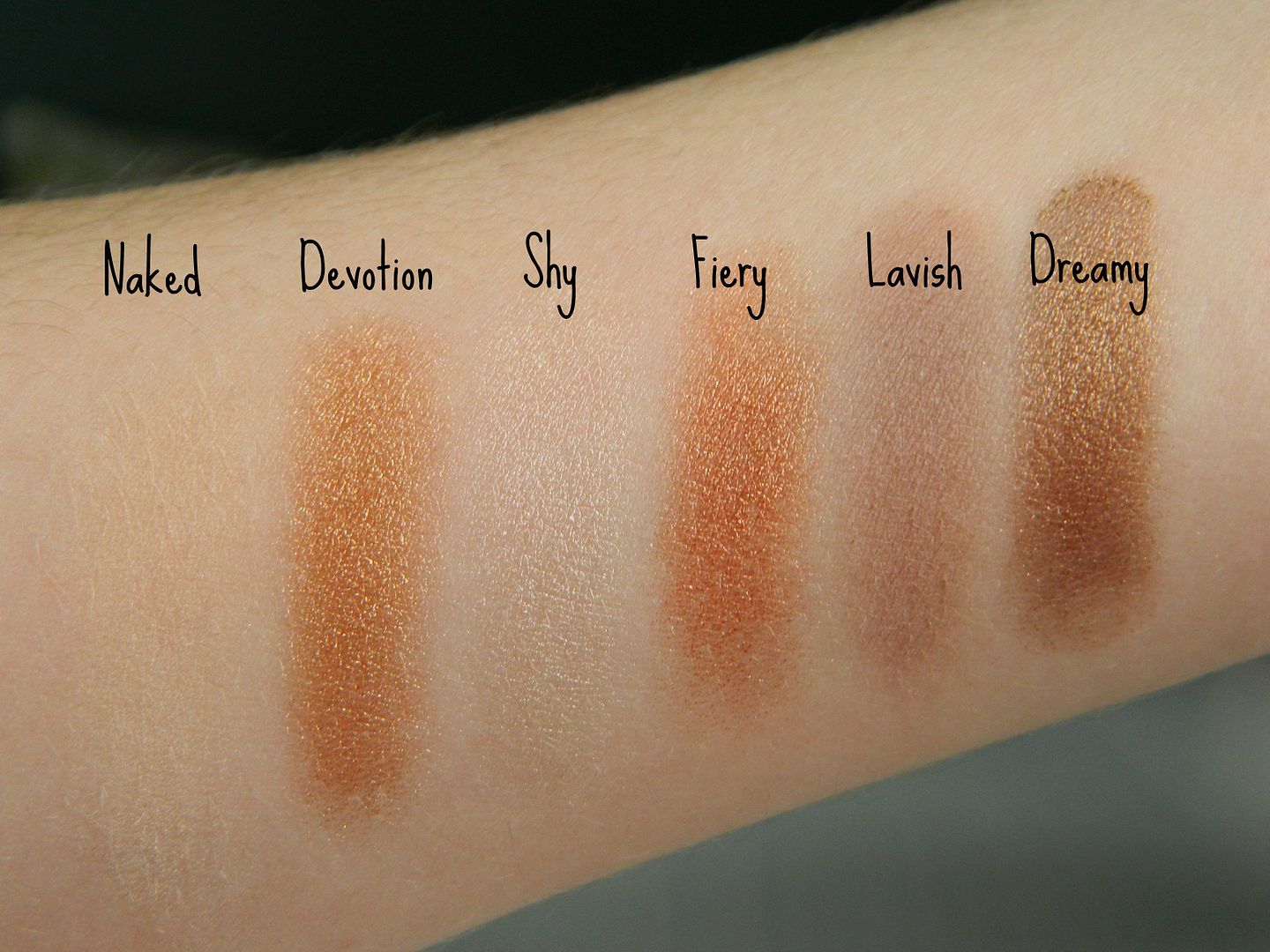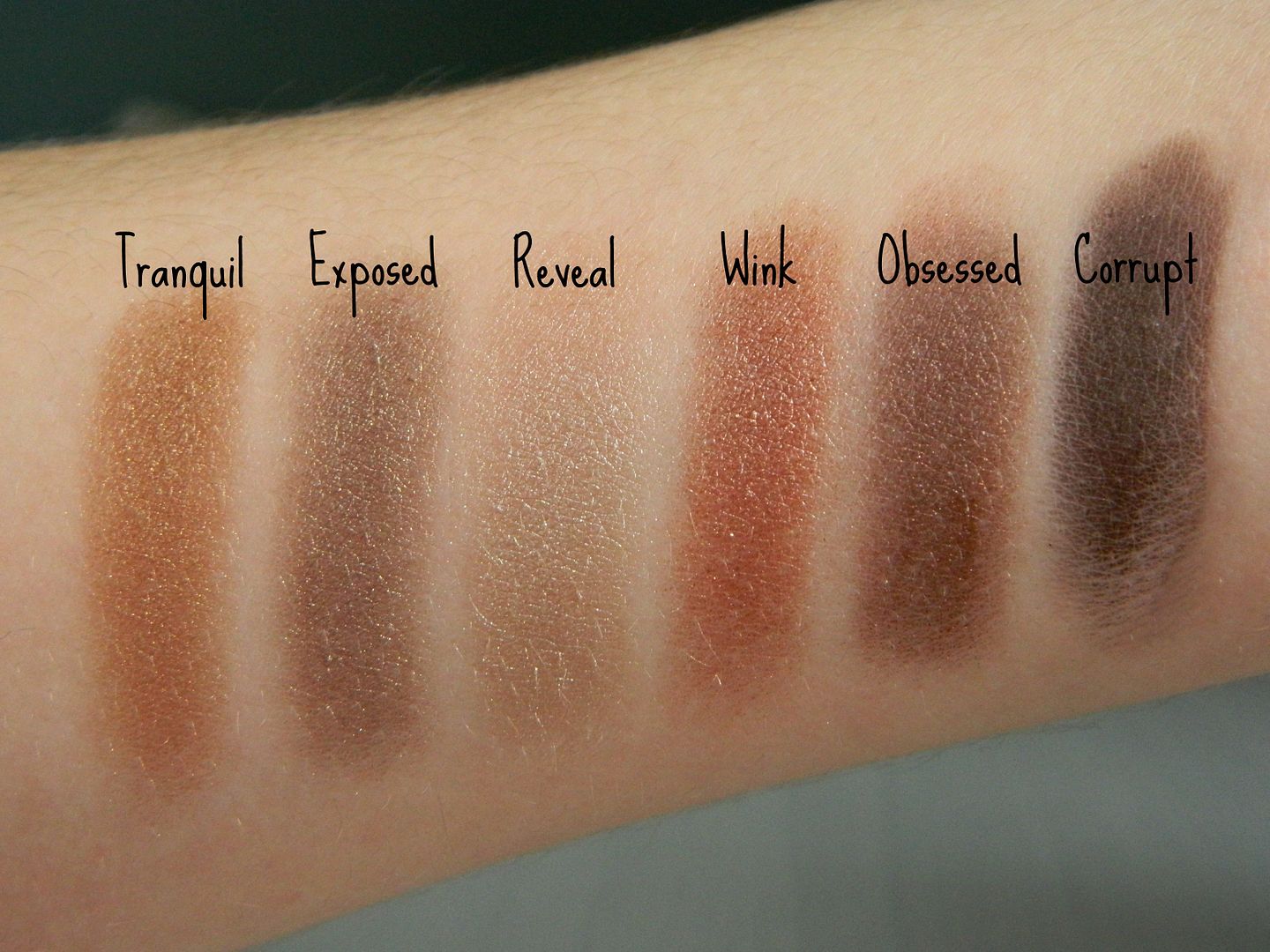 So as you may know,
MUA
already have an eyeshadow palette called "
Undressed
" (review
HERE
) which is meant to be a high street dupe for the Urban Decay Naked palette. Now, there is a second palette that is meant to be the equivalent to the Urban Decay Naked 2 palette called "
Undress Me Too
". I really liked the original "Undressed" palette, so had high hopes for this one too! Also, as I don't own the Naked 2 palette, I thought this would be the perfect way of creating similar looks, just at the fraction of the price!
The "Undress Me Too" contains 12 neutral eye shadows that range from shimmery champagnes to a matte black, meaning you can create endless amounts of eye looks. Anything from a simple day look to a darker, bronze smokey eye is possible with this palette! I also love how these shadows have names and it makes it so much easier to refer to shades in the palette!
Naked
- a matte cream bisque
Devotion
- a shimmery golden bronze
Shy
- a shimmery off-white
Fiery
- a shimmery copper
Lavish
- a matte taupe
Dreamy
- a shimmery dark bronze
Tranquil
- a shimmery golden champagne
Exposed
- a shimmery light grey/ brown
Reveal
- a shimmery light silver toned grey/ brown
Wink
- a shimmery silver bronze
Obsessed
- a shimmery deep brown
Corrupt
- a matte black
As you can see from the swatches, the matte shades kind of let this palette down! I know that mattes are usually less pigmented, but I'm so disappointed that Naked didn't even show up on my skin, even after packing on loads of shadow! Luckily, there's only 3 matte shades and I personally prefer to wear shimmers, so I haven't really worn these 3. As for the rest of the shadows, I love the colour selection and how pigmented they are for just £4! I like to wear Tranquil over the lid, then put Dreamy and Obsessed into the crease and then use Reveal as an inner-corner highlight for an everyday look! With an eye shadow primer, these shadows can last all day with little creasing but I find the lighter shades can fade a bit quicker than the others.
As for the packaging, I like that they've changed it to white and that the "Undress" collection can be identified from the original collection. It's still made from plastic and is quite prone to breaking, but I'm sure if you look after it the palette will last well! Like many MUA palettes, this one also comes with a sponge tip applicator, which I do like to use to put on lighter shades for my inner-corner.
Overall, this is a lovely palette and a brilliant way to try out the Naked 2 shades for just £4! I think I prefer the original "Undressed" palette but I would still recommend this palette to anyone!
Have you tried the Undress Me Too palette?

Twitter | Instagram | Facebook | Blog Lovin' | YouTube