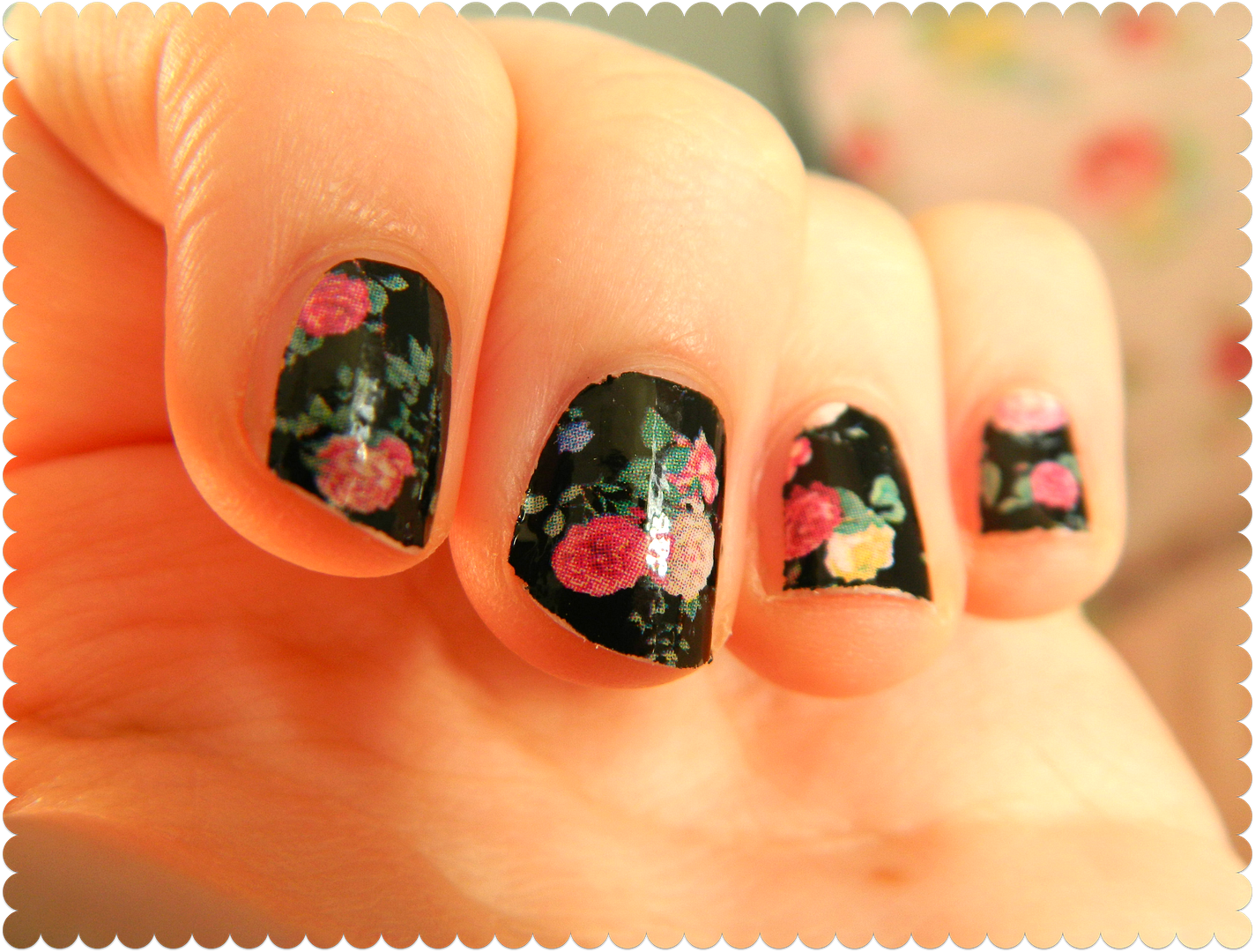 Floral Primark Nail Wraps £1
I've always loved the effect of nail foils/ wraps and Minx nails but I didn't want to spend around £10 on a set and not being sure if I would ruin them or if they would even last a day. I recently saw a review on the Primark nail wraps saying they were actually very good for £1, so I decided to pick up a floral set to try out. There are quite a few different styles you can pick from from tribal patterns to neon colours, but personally I think these ones are the prettiest!
These wraps are a black base with pink and yellow roses on which I think are very pretty for anytime of the year. You get 20 different sized strips per pack which means you can have them on your nails or toes!
They apply very easily. You select the wrap which most fits your nail and you can trim it so it fits perfectly. You then warm the strip up by rubbing it, peel it off and then apply it to your nail. Once you have smoothed it down, you file the edges to remove the excess strip. Very quick and simple!
I don't think these will last very long on the nails, probably about a day as they may come off in the shower. But, I think these would be perfect for a special occasion where you'd only need them for that day.
I will definitely be picking these up again, they're a perfect way to have effortless and pretty nails!
Have you tried the Primark nail wraps?