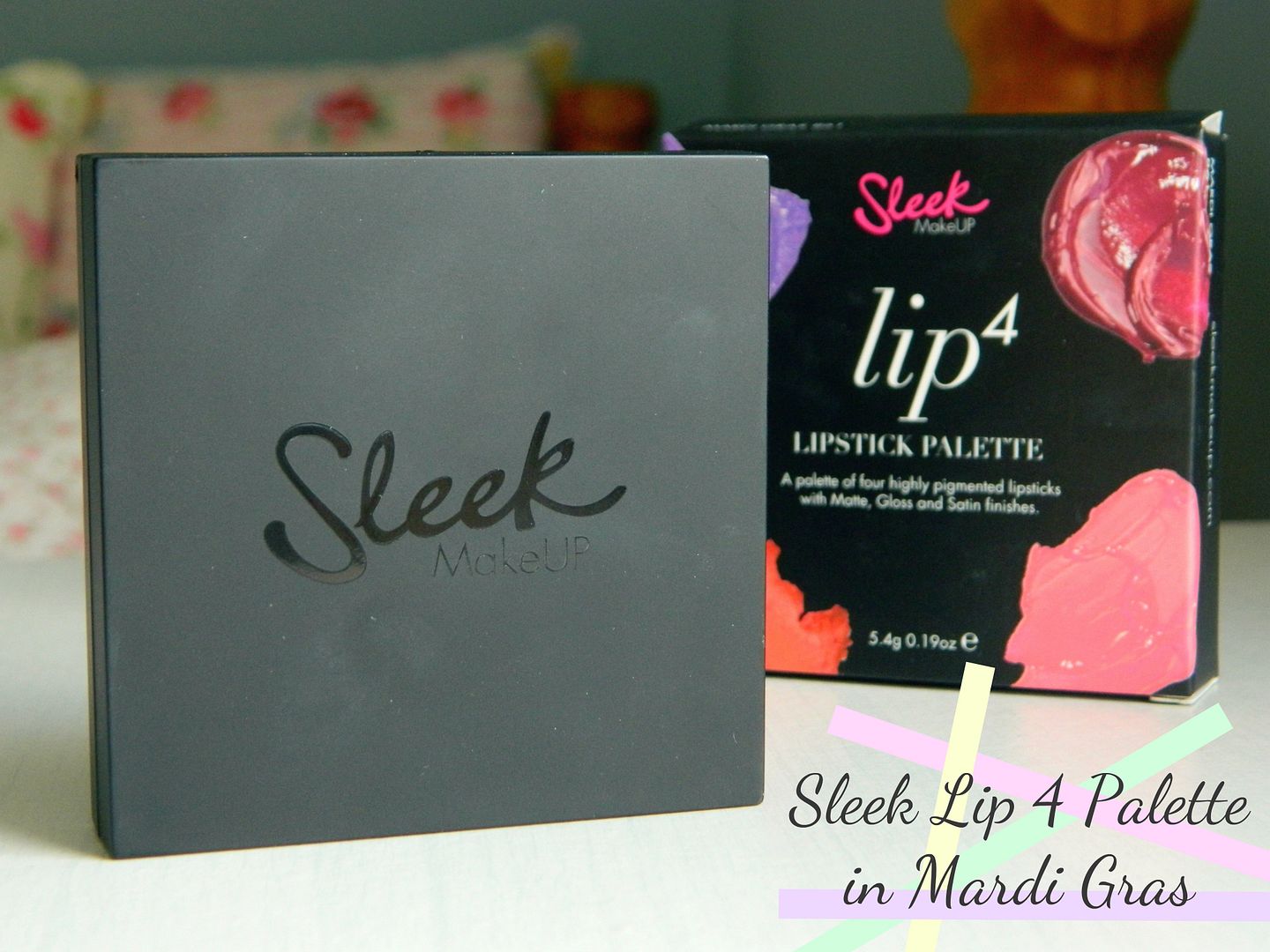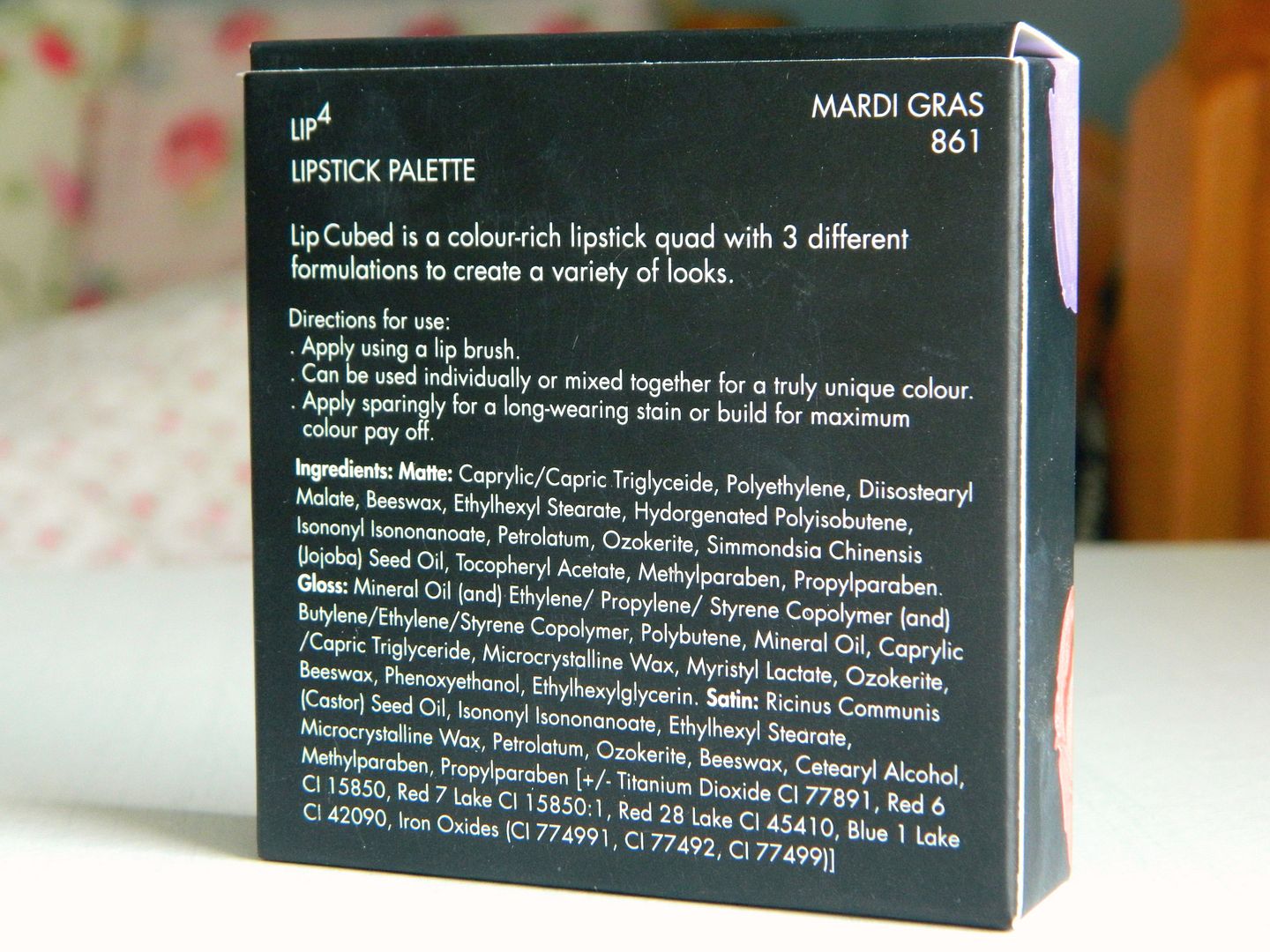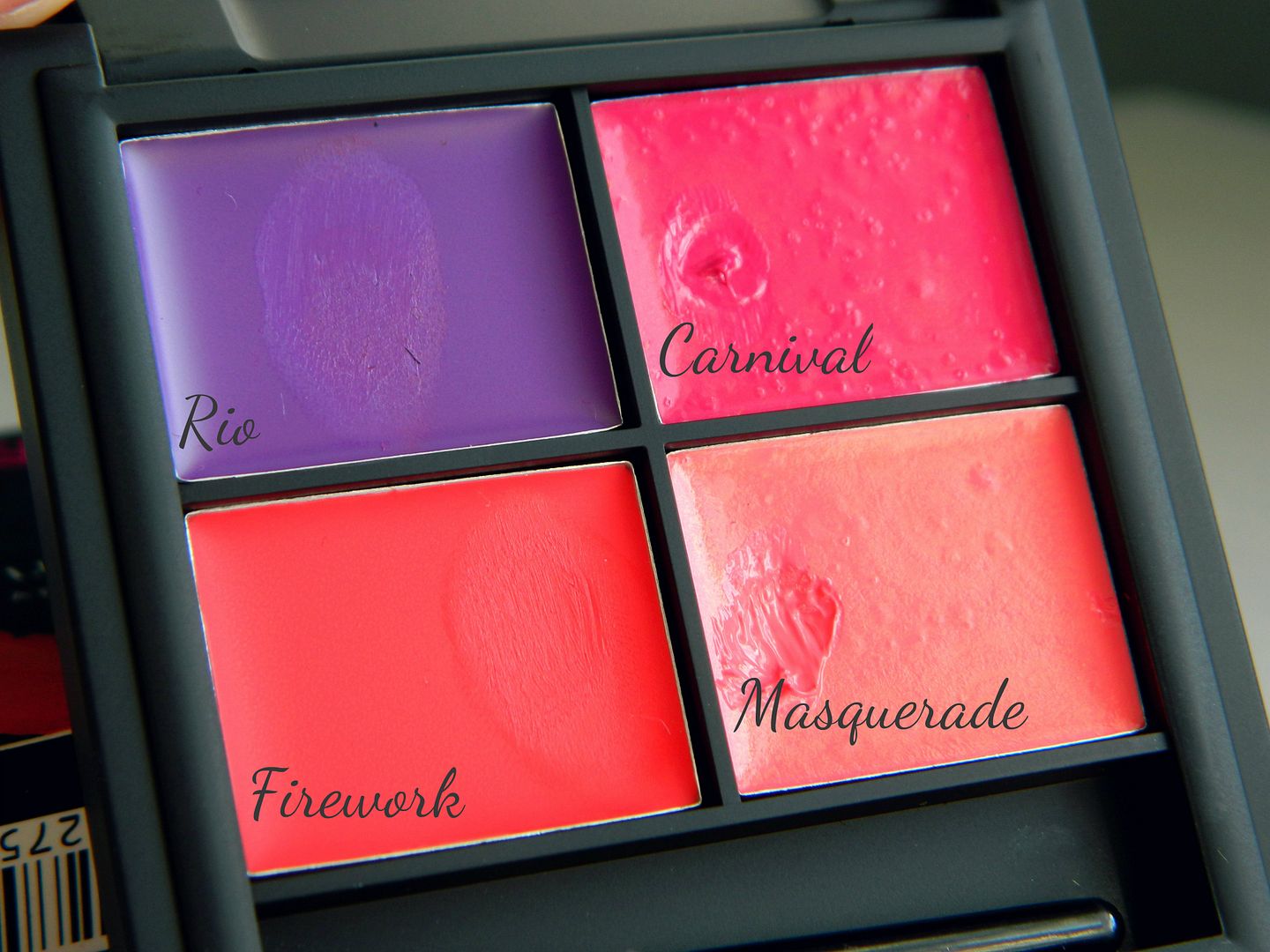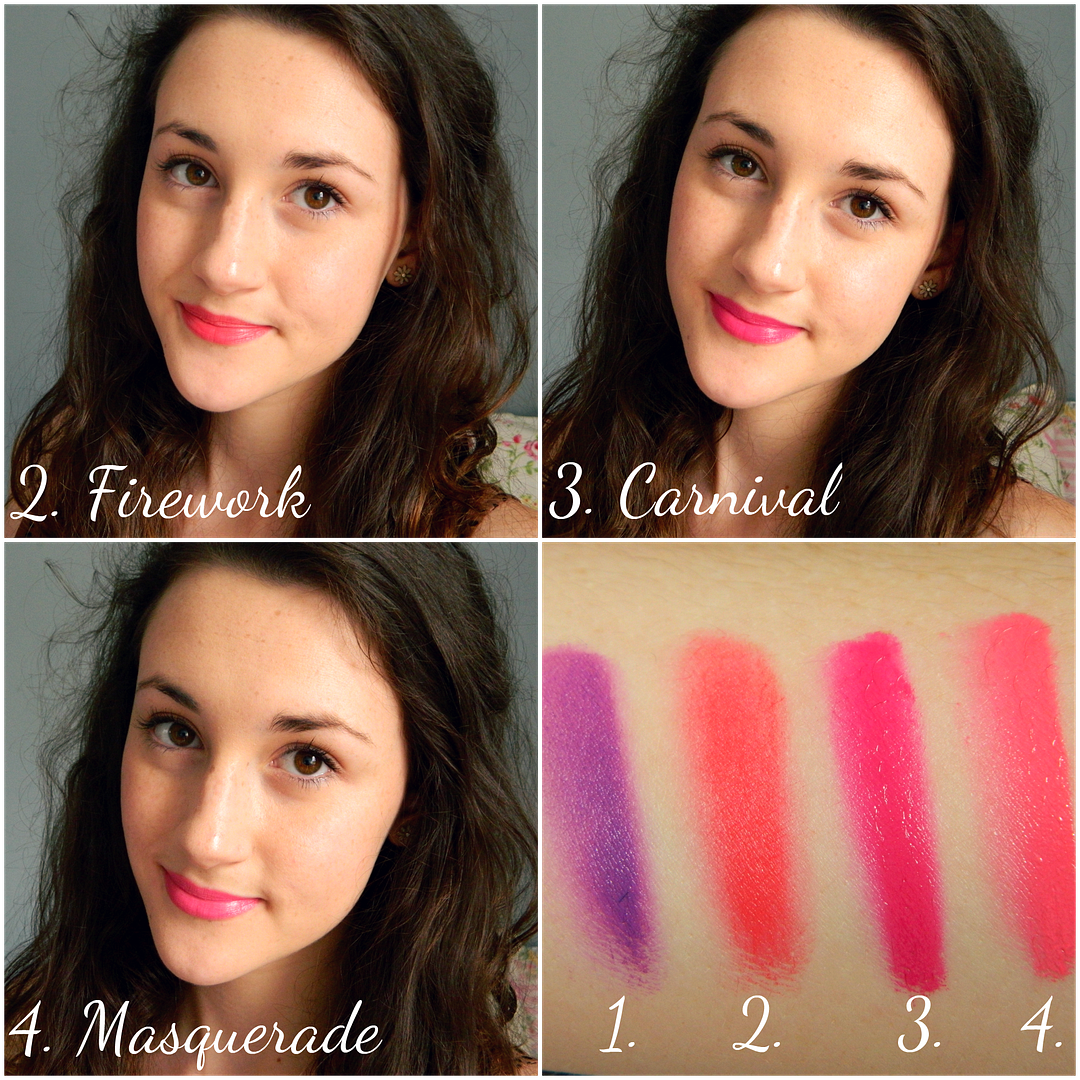 Hello everyone! Today I'm going to be reviewing this gorgeous Sleek Lip 4 palette in the shade "Mardi Gras". Sleek isn't a brand I buy a lot of products from, but when ever I try something from them I'm always impressed. I won this little lip palette in a giveaway and I have to say it's one of my favourite lip products to use! "Mardi Gras" is a limited edition palette, however I believe you can still order this off of the
Sleek website
.
The Sleek Lip 4 palettes consist of four highly pigmented lip colours (designed to suit all skin tones) that can be used on their own or mixed together to create a unique shade. You can either apply a thin layer to create a lip stain or use more product for a highly pigmented lip look. They come in a small sleek, black palette which has a large mirror and a little lip brush. As the lip colours are so pigmented and can stain, I would definitely recommend you using the lip brush as it does work very well! In the "Mardi Gras" palette you get:
Rio
-
a matte electric purple
Firework
-
a matte coral red
Carnival
-
a satin shocking pink
Masquerade
-
a glossy coral pink
As you can see from the pictures above, the only shade I'm not comfortable wearing alone is
Rio
. As it's a purple shade I do find it looks very odd on the lips and I'm not confident enough to pull it off! I also think it can look strange when mixed into the other 3 shades as it gives them a purple tint which doesn't suit me at all. Of course, if you're more confident and feel that you can pull off a purple lip, then this palette would be perfect for you! The rest of the shades are very flattering and look lovely on the lips. My favourite out of the bunch is
Masquerade
and is the shade I get the most wear out of, especially for the day time. I also think
Firework
is another gorgeous shade that can easily be worn day or night. As for
Carnival
, because it's such a bright pink I would only wear this during the evening with a simple eye look.
The two glossy/ satin finish lip colours (Carnival and Masquerade) have the nicest formula and are the most pigmented. With just a touch of the brush on to the product, you get enough colour to cover the lips. The matte shades (Rio and Firework) do need a little bit more product but are still highly pigmented and easy to work with. All of the shades are very long lasting and stay on the lips for a good 4 hours.
Overall I am so impressed with the Sleek Lip 4 Palette in "Mardi Gras"! This is something I personally wouldn't have picked up, so I'm really glad I got to try it. I do think this is a product worth picking up as for just £8.99 you are getting 4 highly pigmented lip colours in a travel friendly palette.
What are your thoughts on the Lip 4 Palette in "Mardi Gras"?