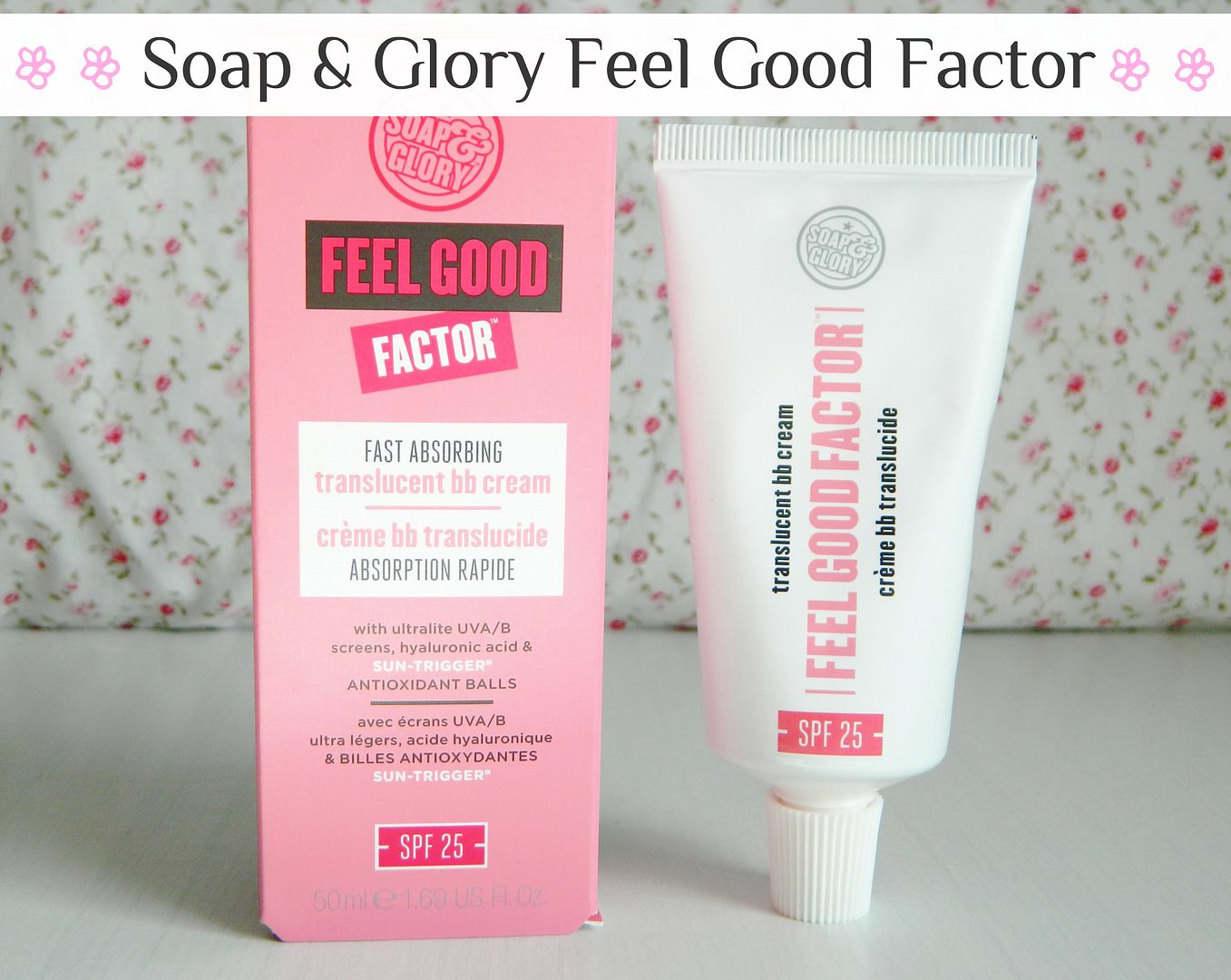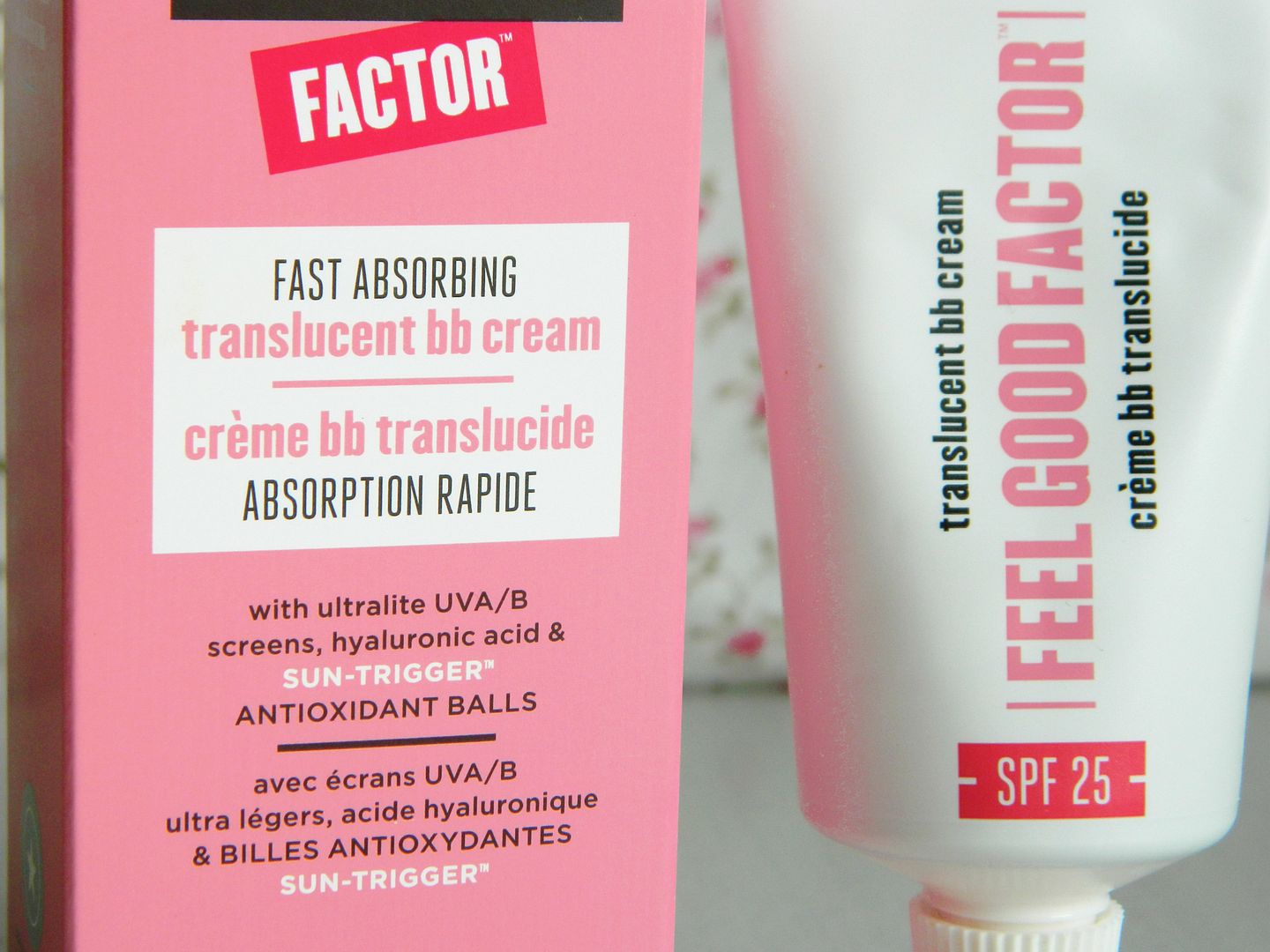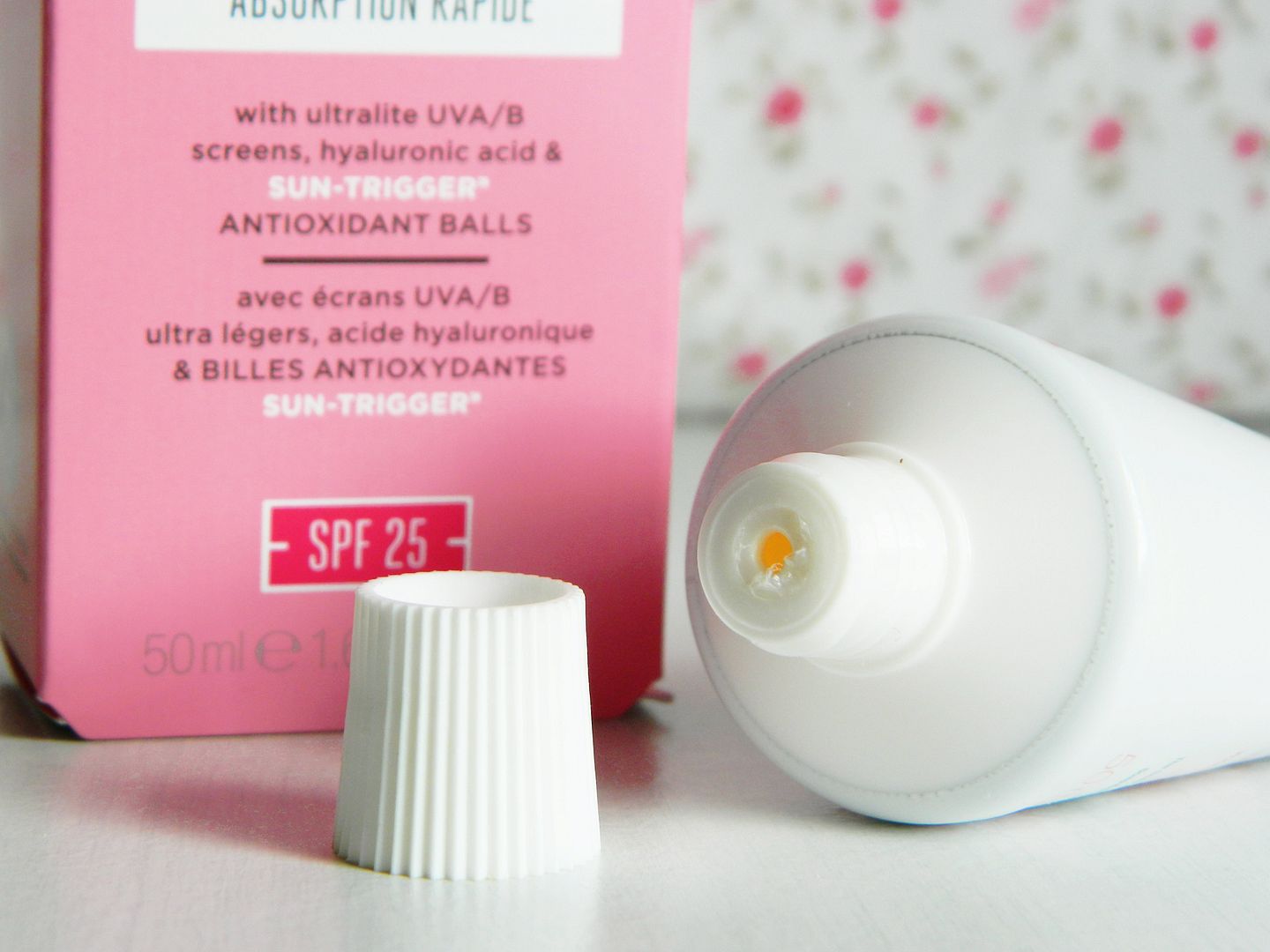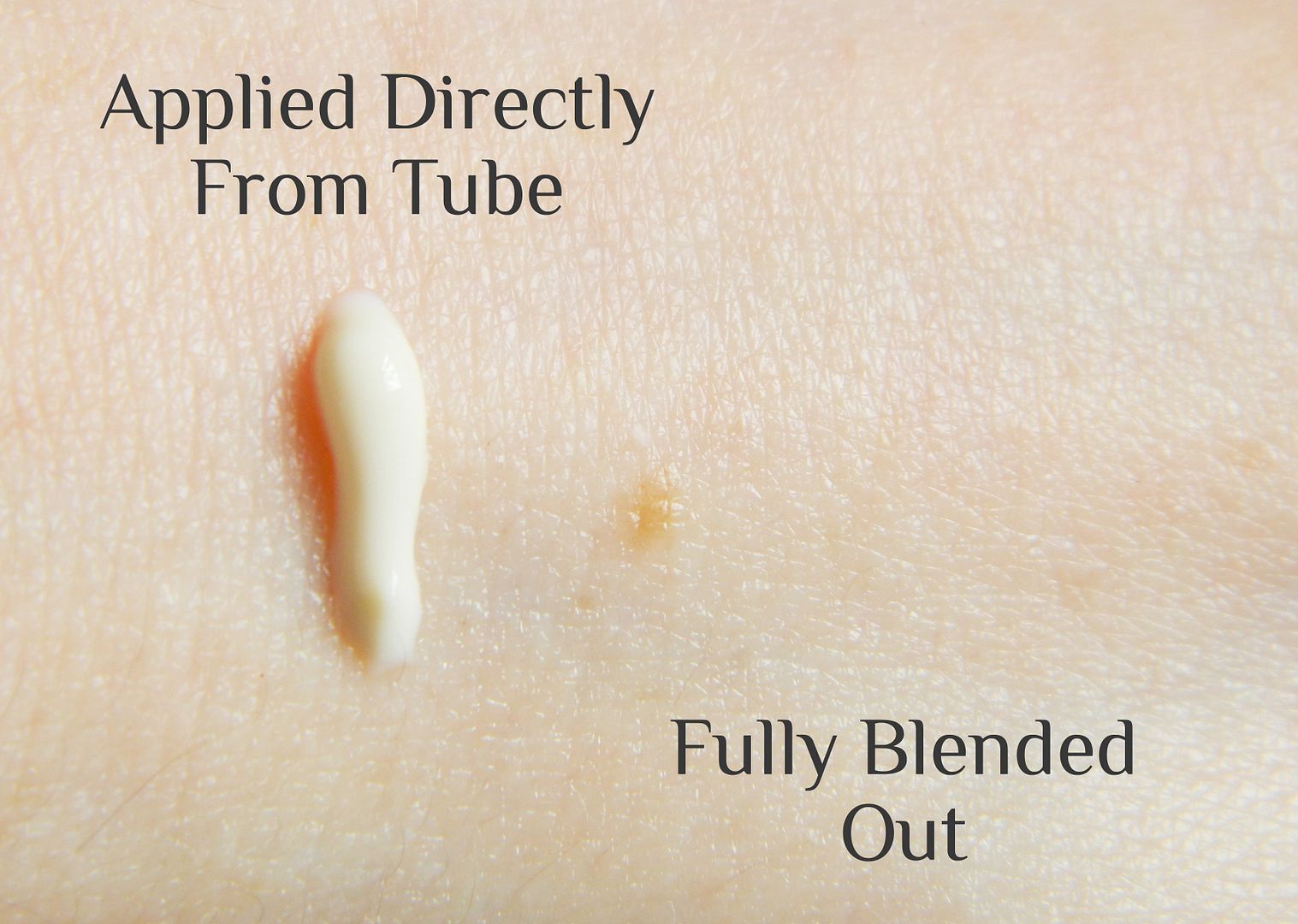 I've never been someone who applies facial sun lotion everyday. Despite knowing it's a great way to stop premature ageing and sun damage, I've always hated how sun screen felt on my face and under my makeup! As my skin is fair and quite sensitive, I do find I can burn very easily so it is quite silly that I've never researched into a product that I could use instead of a heavy sun lotion. A few weeks ago I was sent the
Soap & Glory
Feel Good Factor translucent BB cream and it seemed to be the perfect product to finally start helping protect my face from the sun's UV rays.
Feel Good Factor is a light weight lotion that you can use on your face and even your hands as a means to help prevent UV damage to your skin. It contains SPF 25 and also helps block out UVA and UVB rays. It has a form of "Suntrigger" technology which means little sun activated spheres help deliver extra protection to your skin when it needs it most as well as releasing vitamins C and E to protect the skin even further. After reading the box that the white tube of product comes in, I found that this really is a brilliant all-in-one type of lotion that helps combat a range of problems - not just sun damage! As well as being a sun protectant, it is also a form of serum and moisturiser and helps restore moisture back into the skin and leaves it feeling super soft and smooth. It's also a skin tone evener and a primer, so it helps your base makeup to apply evenly and look flawless!
Like I said before, I usually hate the way sun screen products feel on my skin. They're too heavy and always seem to leave this greasy/ oily layer to my skin which never lets my makeup stay in place. With the Feel Good Factor you don't have this problem at all! It feels like a light weight moisturiser on your skin and sinks in very quickly leaving it feeling soft and supple. I love applying Feel Good Factor after my moisturiser as a form of primer as I find it prepares and evens out the skin for makeup really well. It does leave a slight dewy finish to the skin, but this is easily covered up with makeup so shouldn't be a problem for people with oilier skins! Feel Good Factor is one of the nicest primers I've used, yes it contains a range of amazing ingredients that helps protect and nourish the skin, but it also helps my makeup stay put all day long - a perfect all in one product!
I think the only issue some people may have with this product is the perfumed scent. I personally think it has a lovely scent and is very fitting to Soap & Glory's trademark feel. However I know some people may not like having fragranced products on their face so this is definitely something to consider if you want to try it for yourself. Despite having sensitive skin, the scent has never been an issue for me and I find the smell disappears after a few minutes, especially once you've applied your makeup!
Overall I think that Soap & Glory's Feel Good Factor is an amazing multi-purpose product to keep in your makeup bag. As it has the sun protectant properties as well as being an amazing primer, it's going to be a product I'll be using all year round, especially in the Summer time! If you're looking for a great base product that offers SPF, then definitely give Feel Good Factor a whirl!
Have you tried Soap & Glory's Feel Good Factor?
What is your favourite multi-purpose beauty item?