Hello everyone! Long time no speak yet again! I'm super sorry about the lack of posts on my blog recently and just being away from social media and the internet in general. I have to be honest and say over the past couple months I haven't had a lot of motivation to blog and I've always been someone who hates forcing out a post just for the sake of it. With the added factor that my laptop is on its way to a most certain death (honestly surprise it even turned on today!), editing and writing posts started to become harder and taking a lot of time to create.
However I've recently started to venture back on to blogger and reading other people's posts which really made me miss the whole blogging experience! I am hoping to pick up a new laptop very soon too which I'm sure will help push me back into the blogging loop. I'm not promising new posts every week, but I'm definitely going to ease myself back into writing again - so definitely keep an eye out!
Looking through my photos I realised I still had some products from months ago that I wanted to share my thoughts on. In my
last beauty haul
I picked up on of the Collection Eyes Uncovered eye shadow palettes in Nude Bronze. These were super popular when they first came out due to their affordable price and perfect nude shadow combinations. I decided to go for the Nude Bronze as I preferred the bronzy/ golden tones compared to the other 2 palettes. However the Nude version of these palettes also tempted me as it really reminded me of the Urban Decay Naked Basics palette!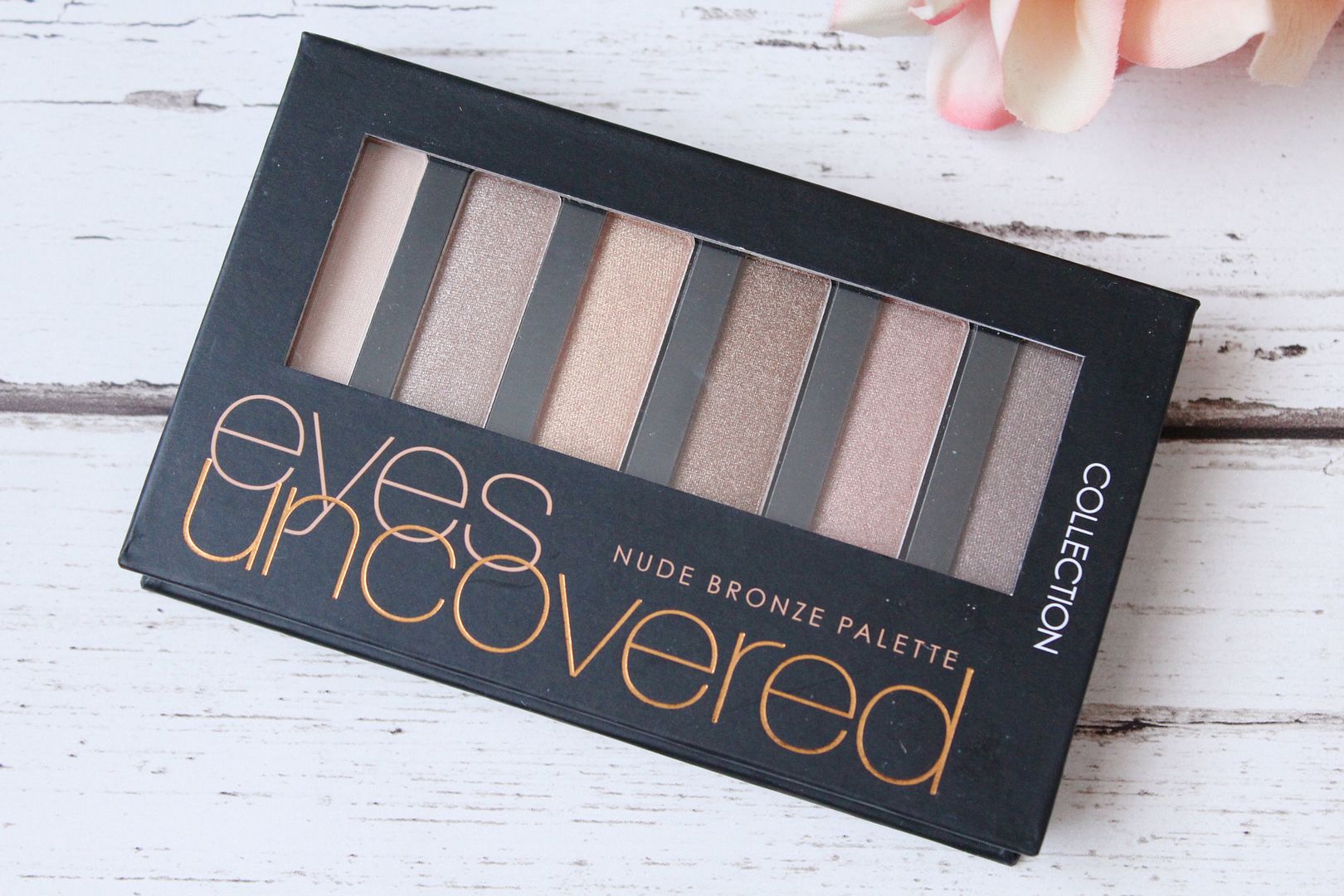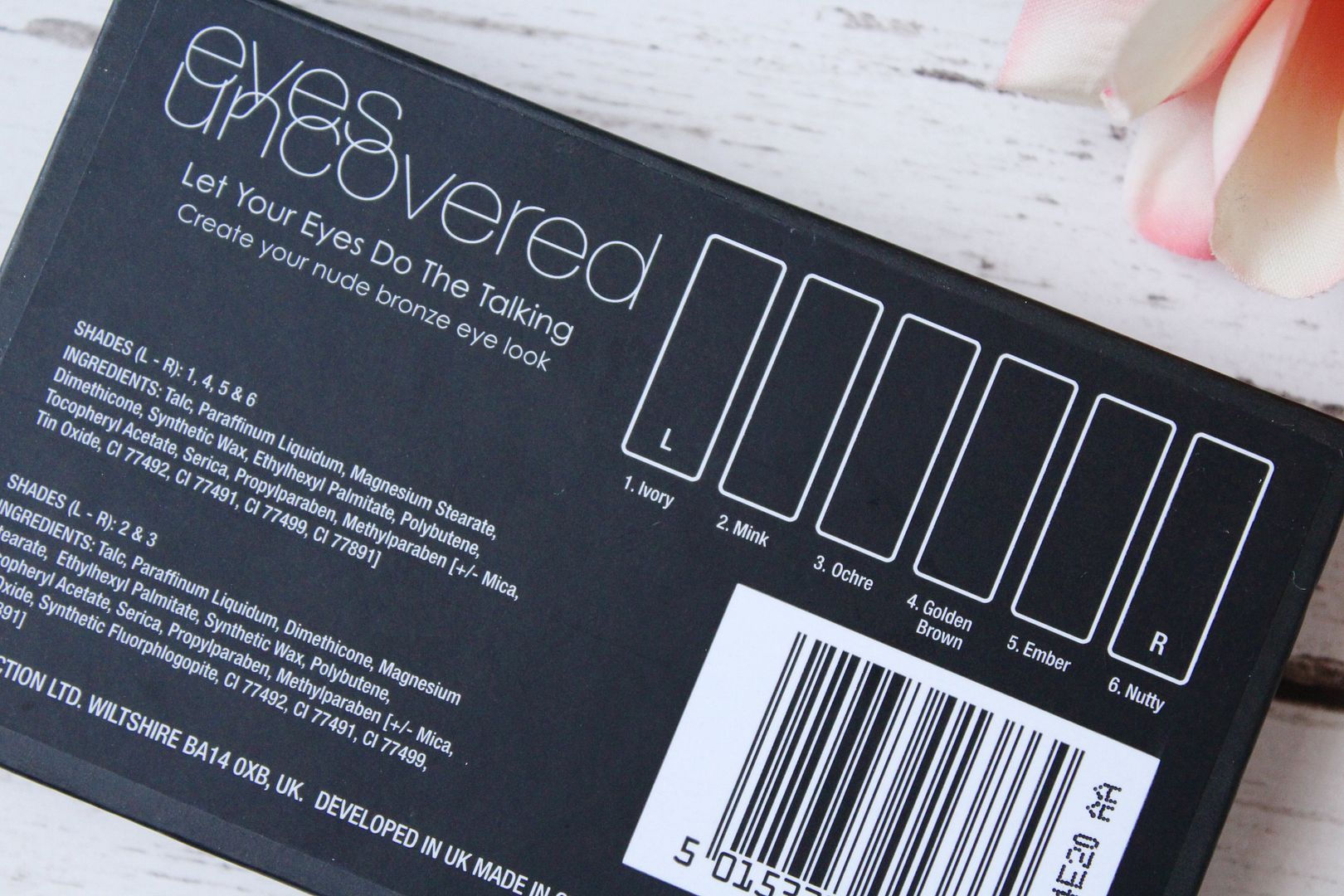 So the packaging of these little eye shadow palettes isn't the most luxurious out there - but for £3.99 you can't really complain! The shadows come in a black cardboard palette that is actually quite sturdy and closes with a magnetic lid. It's super sleek and is perfect for travelling as it also contains a little sponge tip applicator which can come in useful if you forget your makeup brushes. In all of the palettes there are 6 different eye shadow shades and in the Nude Bronze palette they are all shimmery bronze neutral shades. I really love shimmery eye shadows as I always find the pigmentation and lasting power is much better than mattes. Also the size of the 6 eye shadows is also very good and again reminds me of an Urban Decay palette.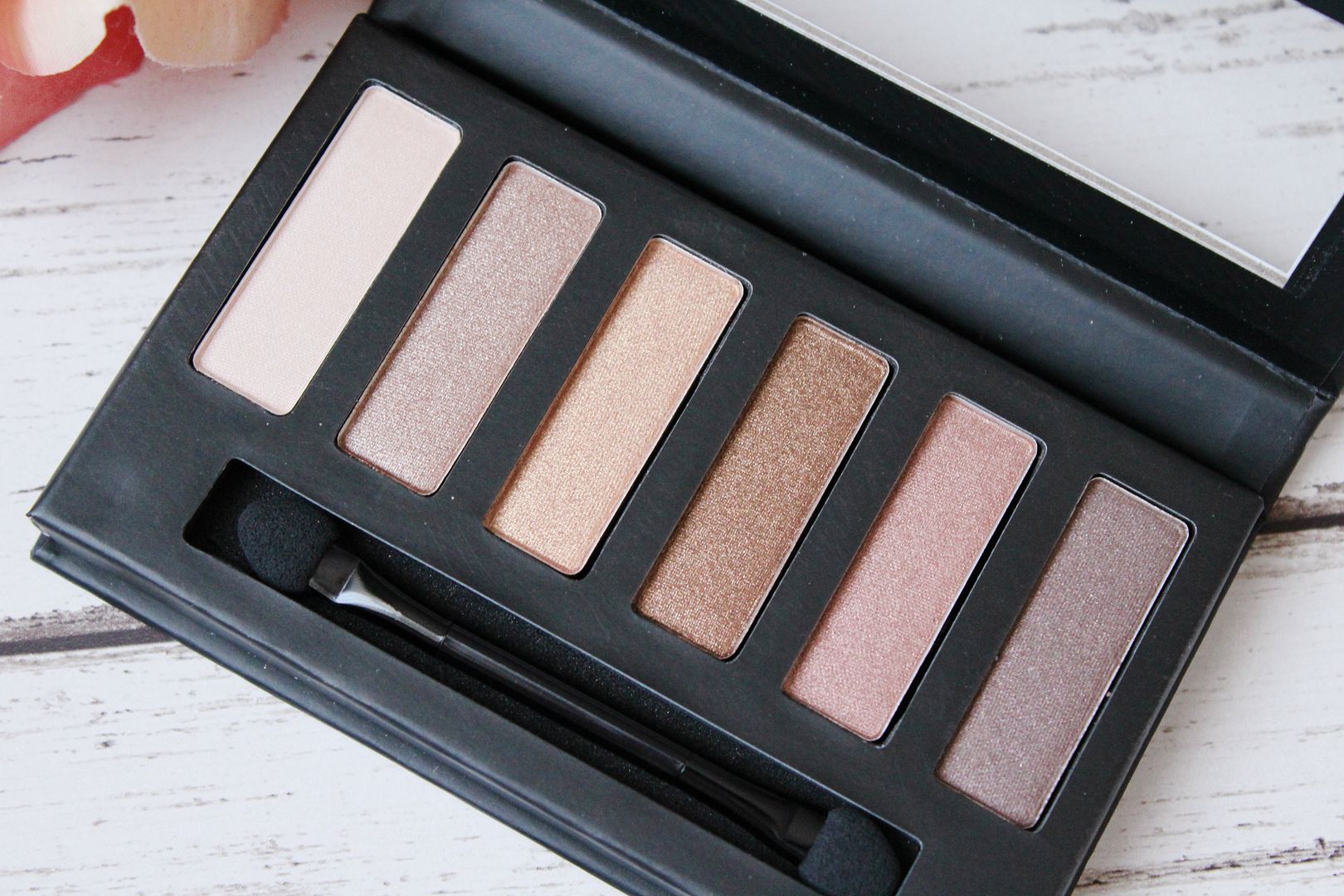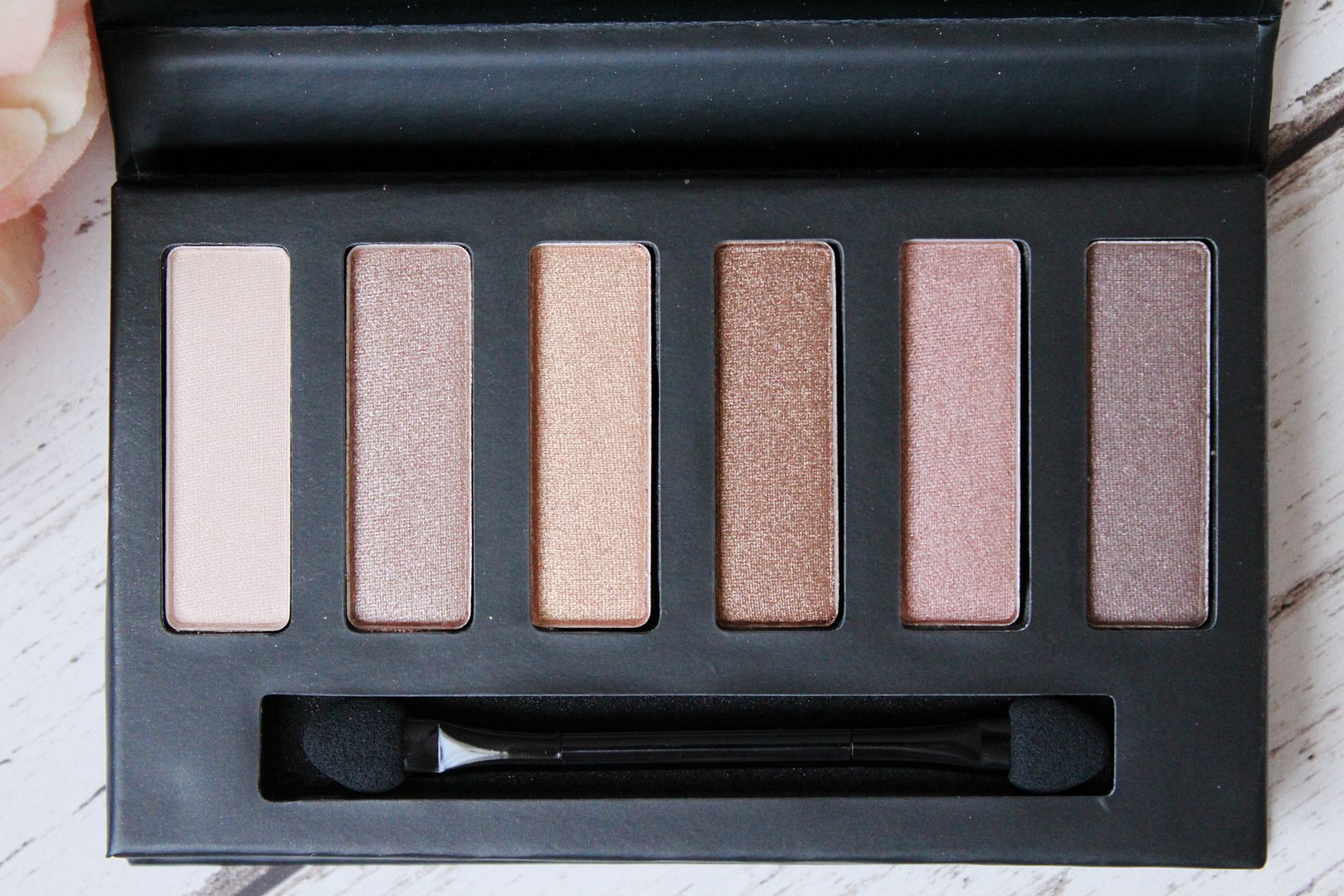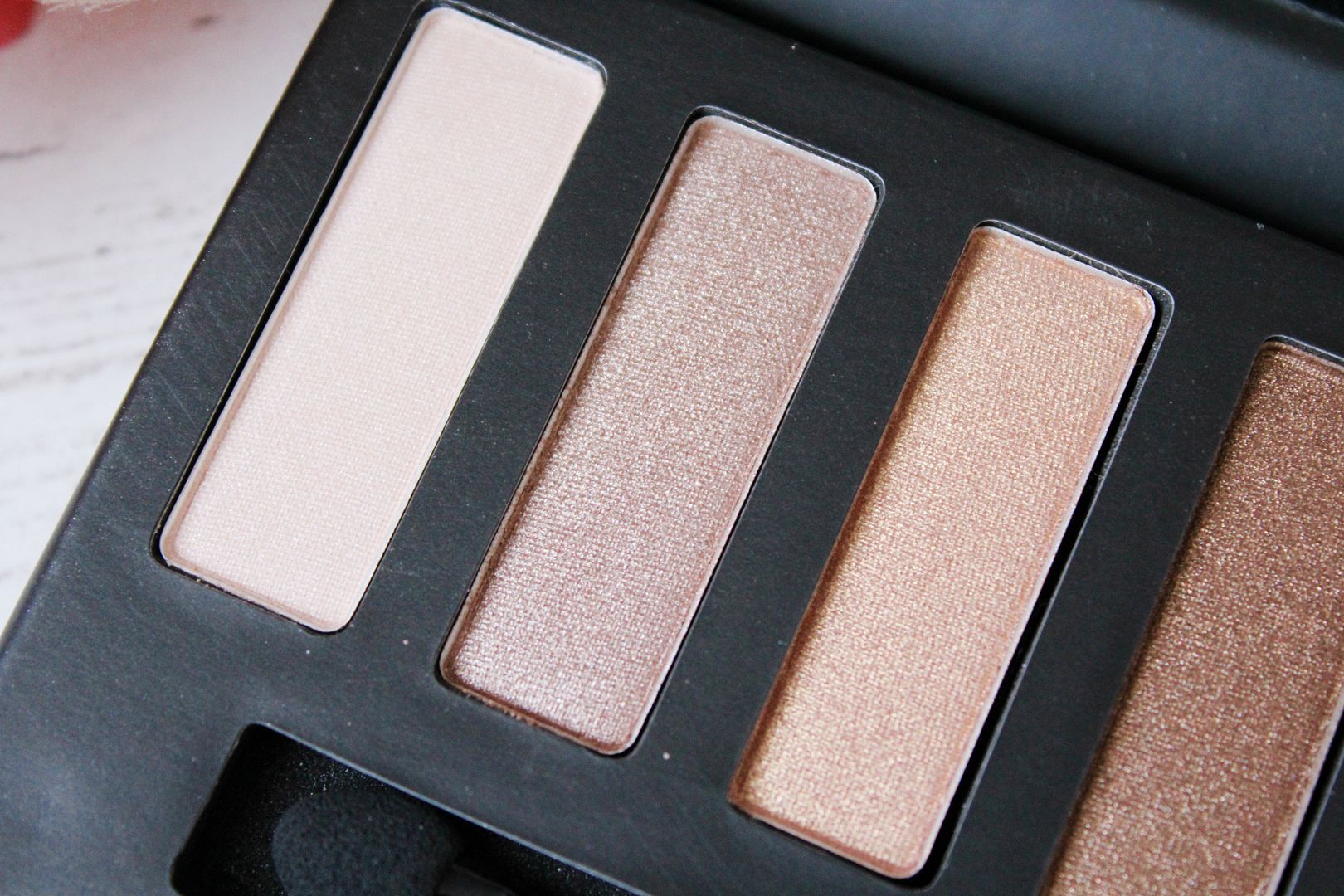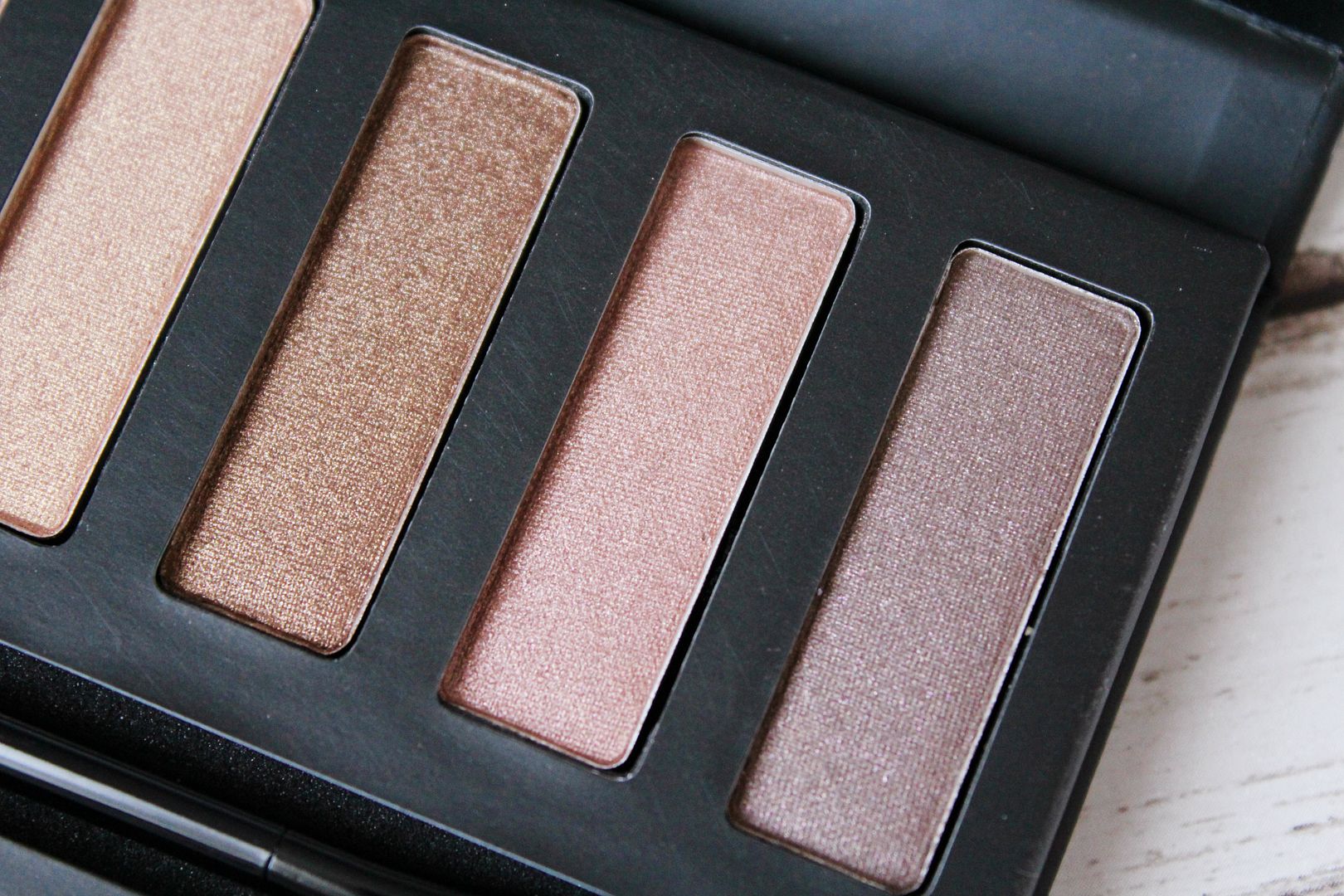 In the Nude Bronze there are 6 shadows (all of which are shimmery) which include: Ivory which is a ivory highlight shade, Mink which is a light golden brown with a slight taupe tint, Ochre which is a golden shade, Golden Brown which is a medium brown shade, Ember which is a light brown with a slight pink tone and Nutty which is a deeper brown shade.
All of these shadows are super creamy and pigmented which is amazing for a palette that's under £4. They also all work really well together and you can easily create day and night time looks with this palette alone. I find Mink and Ochre are lovely lid shades and Golden Brown and Ember work really well in the crease. I've also really been into using eye shadow as eye liner recently and I find Nutty works well as it's dark enough to make your lashes look fuller but isn't too harsh for a subtle day time look! I'm really impressed with the quality of these eye shadows as they last all day and look really lovely on the eyes.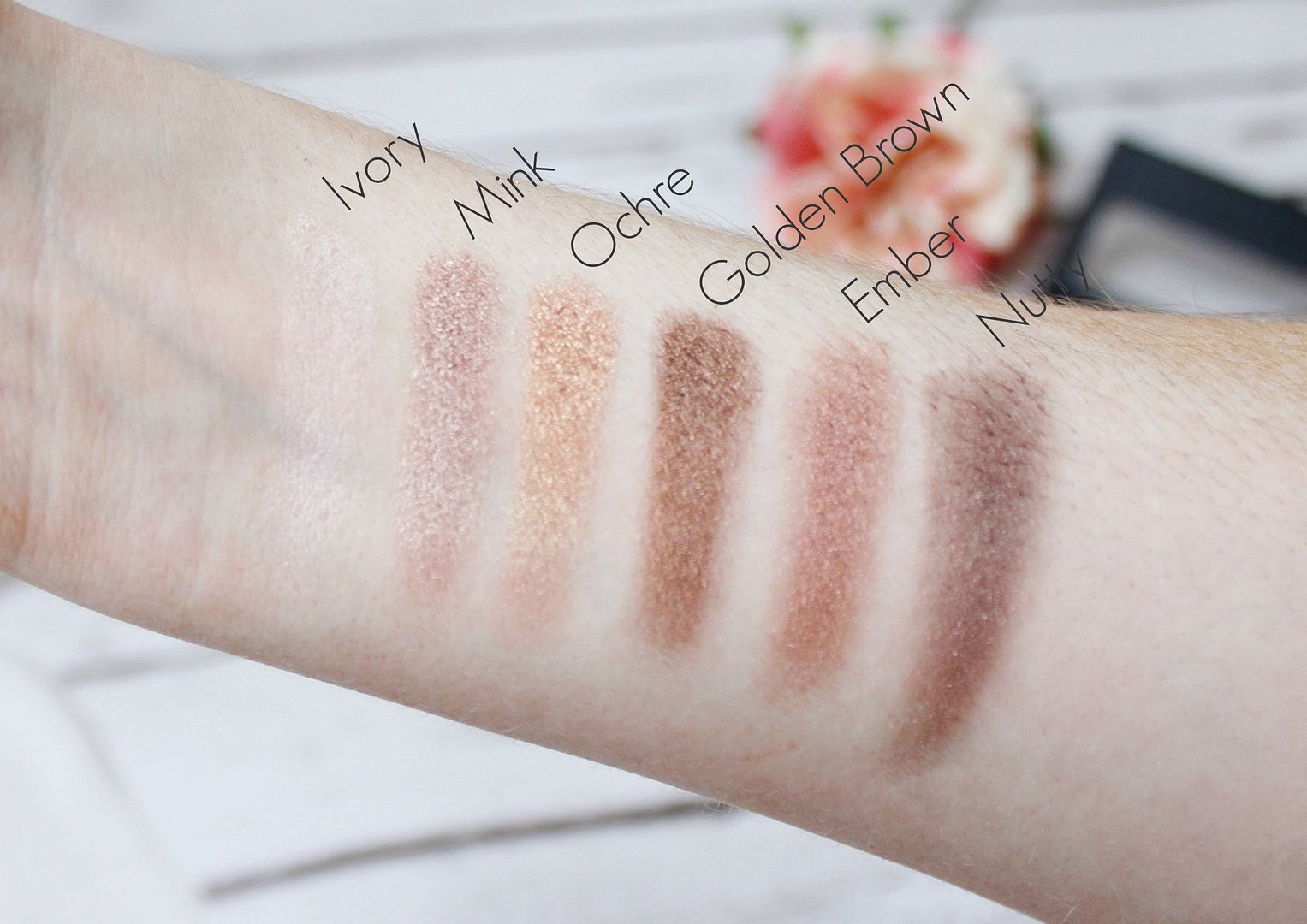 I've been really impressed with this eye shadow palette recently and I would love to try some more from the range, especially the Nude version. I do think Collection have some real makeup gems (with the Lasting Perfection concealer being one of them!) and it's great when you find something super cheap that works amazingly well.
Have you tried the new Collection Eyes Uncovered palettes?