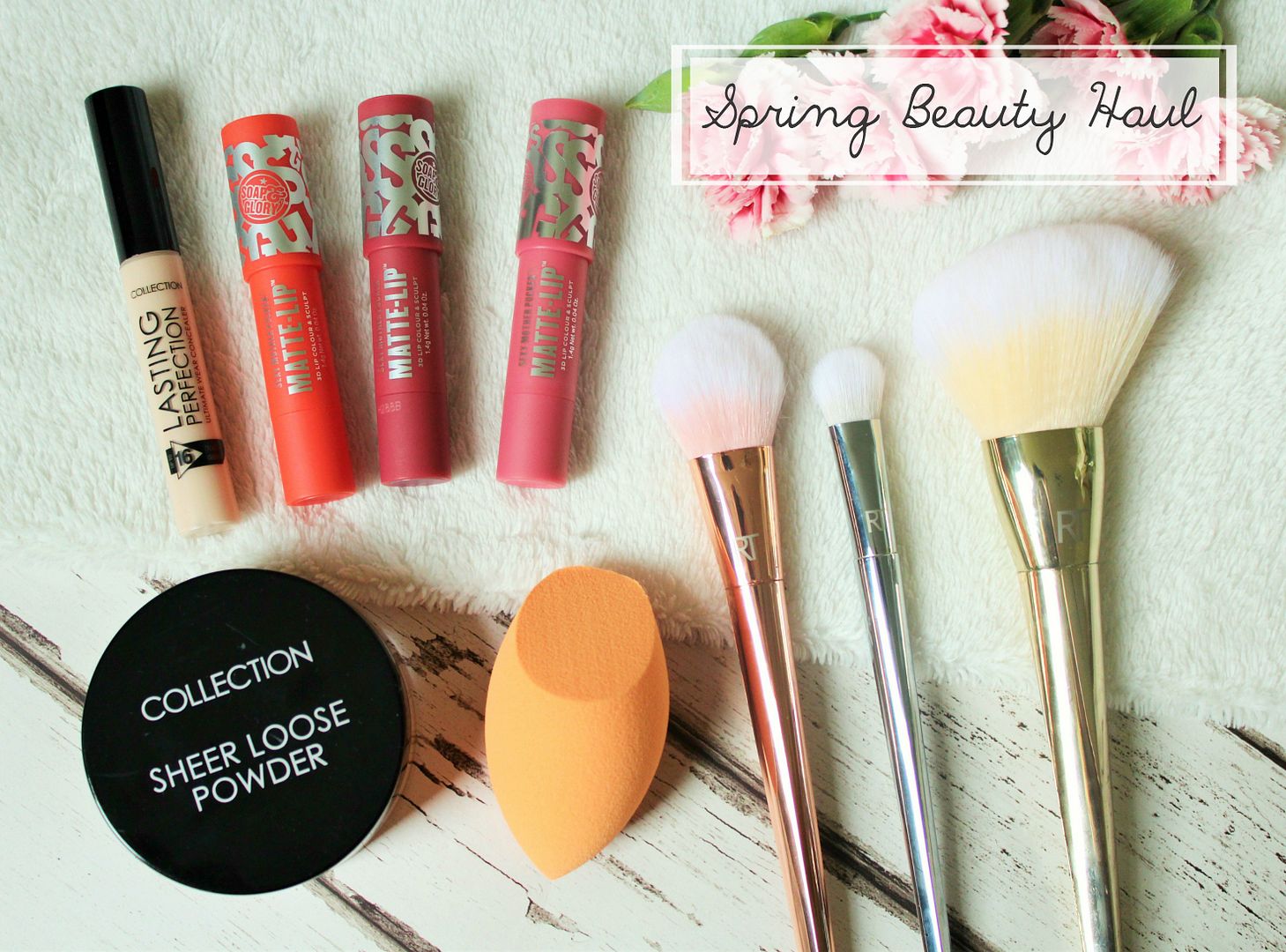 Since getting back into blogging a couple weeks ago, I have been pretty obsessed with looking up new products to try out. My last blog post was a
Spring Beauty Wishlist
with a selection of the beauty products that I've been wanting to get my hands on and try. Since making that post I have been on a bit of a spending spree and have allowed my self to pick up a few new lovely additions to my makeup collection! I have actually got a few more orders on their way (I need to stop spending haha!) but I thought I would show you some of the pieces I've picked up recently from
Boots
and
Look Fantastic
!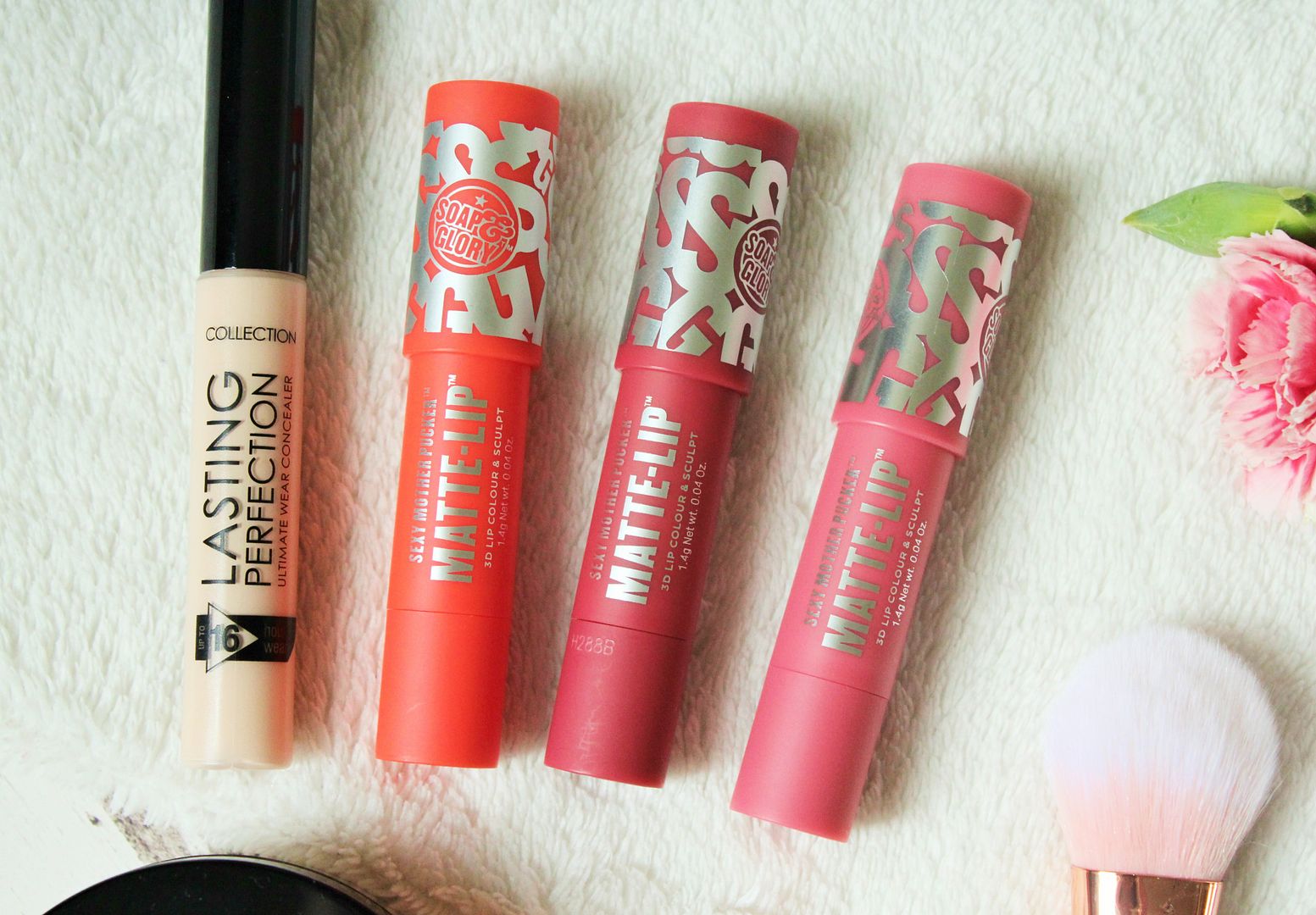 Soap & Glory Sexy Mother Pucker Matte-Lip Crayons | £3.50 each |

LINK
I am a huge fan of Soap & Glory makeup, so whenever I spot something new I have to get it! Their Sexy Mother Pucker Lip Crayons are amazing and when I saw their new Matte-Lip shades I couldn't help but pick some up - especially as they were 3 for 2! The shades I chose were:
Fire Cracker
which is a very bright, bold orange,
Chocoberry
which is a lovely deep berry shade and
Pretty Muted
which is a pretty mid pink shade - all of which have a matte finish. I feel like these are 3 shades that I would get a lot of wear out of, especially Chocoberry as I'm sure this will look lovely in the Autumn too! I will definitely review these lovely lippies on my blog soon.
Collection Lasting Perfection Concealer in 1 Fair | £4.19 |

LINK
This is a staple in my makeup collection so whenever I pop into Boots and see it's on offer I always have to pick one up as the lightest shade is always sold out! I think I even persuaded the girl that served me to go and pick one up as she asked whether it was good or not (I had to stop myself going all "beauty blogger" on her haha!). If you want to read more on this product check out
my review of it here
!
Collection Sheer Loose Powder in Translucent 2 | £2.99 |

LINK
This was a bit of an impulse buy as I used to use this powder years ago and remembered it was one of my favourite products. The Collection Sheer Loose Powder contains silk, Vitamin E and UV protectors so I thought it would be a nice addition to my collection. Loose powders are also lovely for Summer as they're much lighter and natural looking on the skin compared to a pressed powder. So far I'm not really loving it as it seems to settle into my pores throughout the day, but I think I need to test it out with different foundations/ brushes and see how it wears with them!
Real Techniques Miracle Complexion Sponge | £5.99 |

LINK
Beauty sponges seem to be really big with bloggers at the moment so I thought I would pick one up and give it ago. They seem to give a really natural finish when you apply foundation and I thought this would be great for this time of year when you want to create those fresh-faced makeup looks! I haven't tried mine out yet but I'll definitely let you know how I get one with it. I love Real Techniques brushes so I'm sure this will be just as good.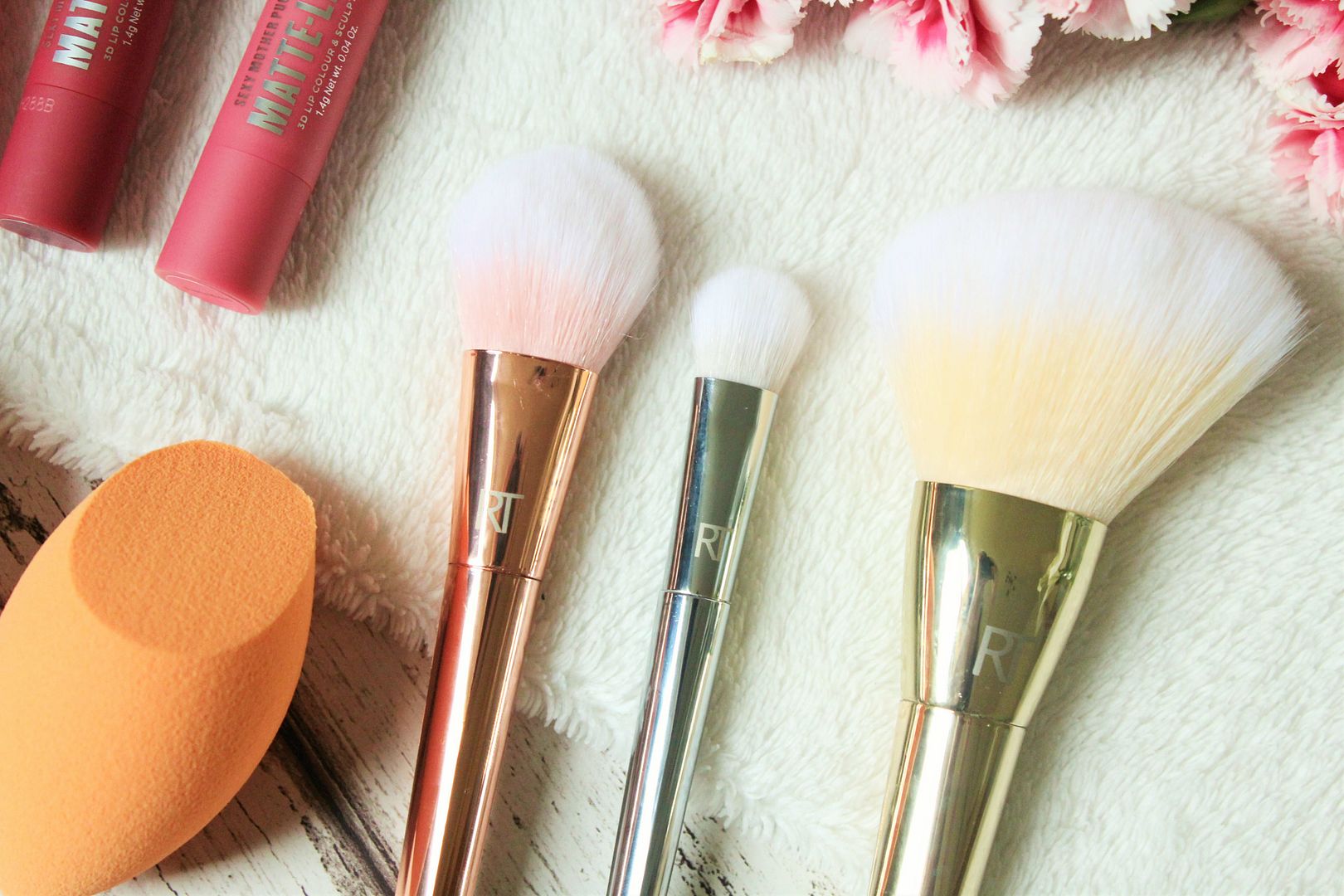 Real Techniques Bold Metals Spring Essentials Set | £30.00 |

LINK
So I finally got my hands on some more of the Bold Metals brushes from Real Techniques! If you saw my latest
wishlist post
then you would know I've been lusting after this set from Look Fantastic. As it was only £30 (with an extra 20% off, so just £24!) I thought I would treat myself and place an order. In the set there is: the
Angled Powder Brush
,
Tapered Blush Brush
and the
Oval Shadow Brush
and they are all so beautiful! I've been using all 3 every time I apply my makeup and have really enjoyed using them. I will also do a post on these beautiful brushes soon and give you my thoughts and opinions on them!
I hope you've enjoyed today's haul post! I get so excited when I have some new products to try out and I will definitely share my thoughts on them with you all very soon. Let me know if you've posted any hauls recently as they're my favourite posts to read!
Have you bought any beauty products recently?