Yet another month has come and gone so it's time to share with you what products I've been enjoying in March. I've really enjoyed this month, I love that the weather's started to get warmer, I loved spending Easter weekend with my family and having a relaxing couple weeks off work! As we've been slowly creeping into Spring, I have been using more products that help give me a healthy glow and a fresh-faced look. I love creating these kinds of makeup looks so quite a few of those products have found themselves in my monthly favourites!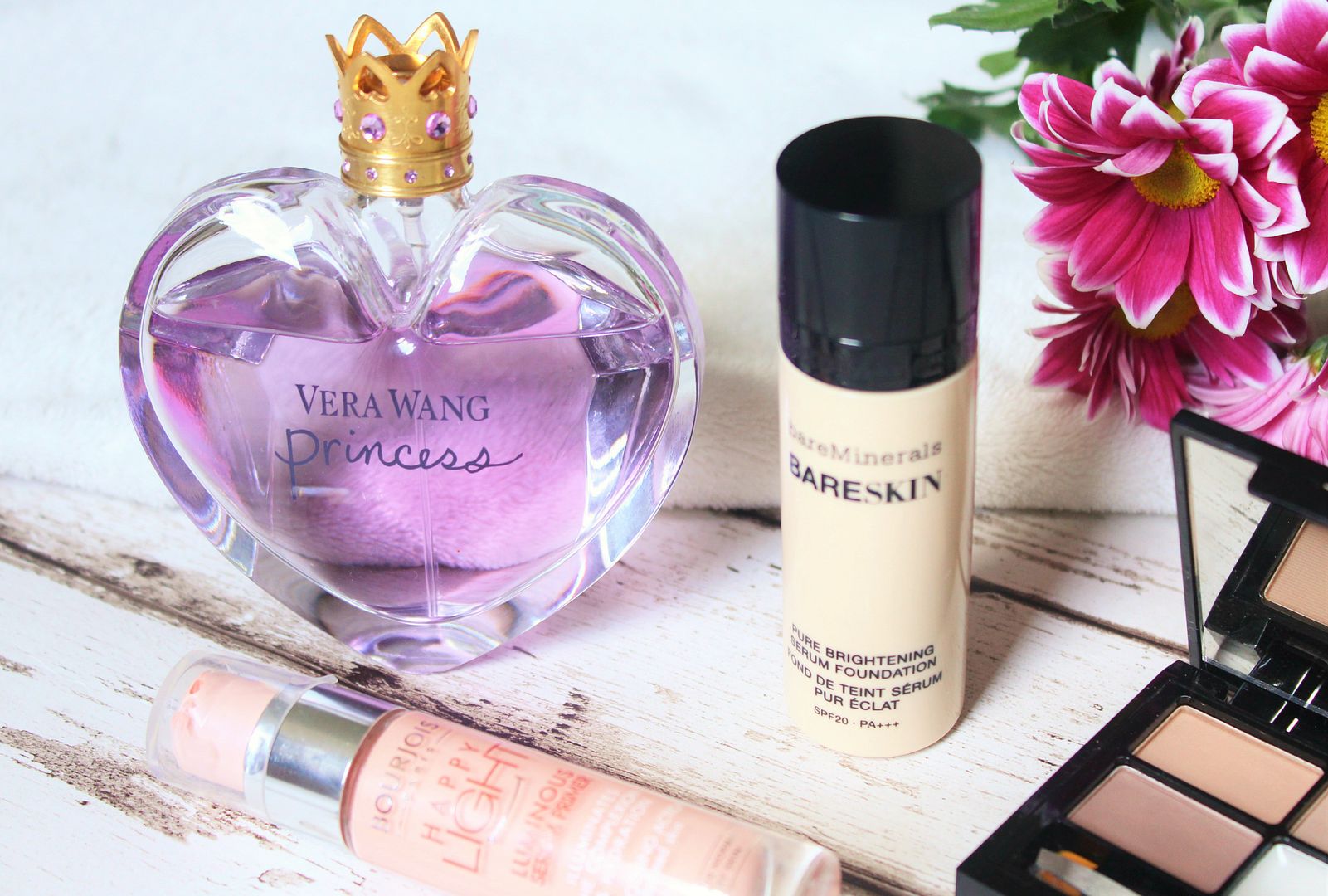 Vera Wang Princess Eau de Toilette |

LINK
As we go into the Spring I like to swap up my perfume to something sweeter and fresh. The one I've been reaching for most days is Vera Wang's Princess, known for being a sweet girly scent that's perfect for this time of year! This has been a staple perfume in my collection for many years now and it's always one I repurchase over and over again. This fruity, floral perfume is really lovely and I always seem to get compliments when I wear it!
BareMinerals Bare Skin Pure Brightening Serum Foundation in '03 Bare Linen' |

LINK
A few weeks ago I picked up a little sample of this foundation and since then I've been using it nearly everyday. I love the lightweight consistency and that it really doesn't feel like I'm wearing any makeup at all! I decided to go for it and purchase a full size bottle rather than the Bare Skin kit that I featured in my latest
wishlist post
as I love how this foundation looks with my Expert Face brush and Stila powder, so thought it was worth saving a bit of money. I think this will be a great foundation for Summer as it's brightening, has SPF 20 and is super light on the skin.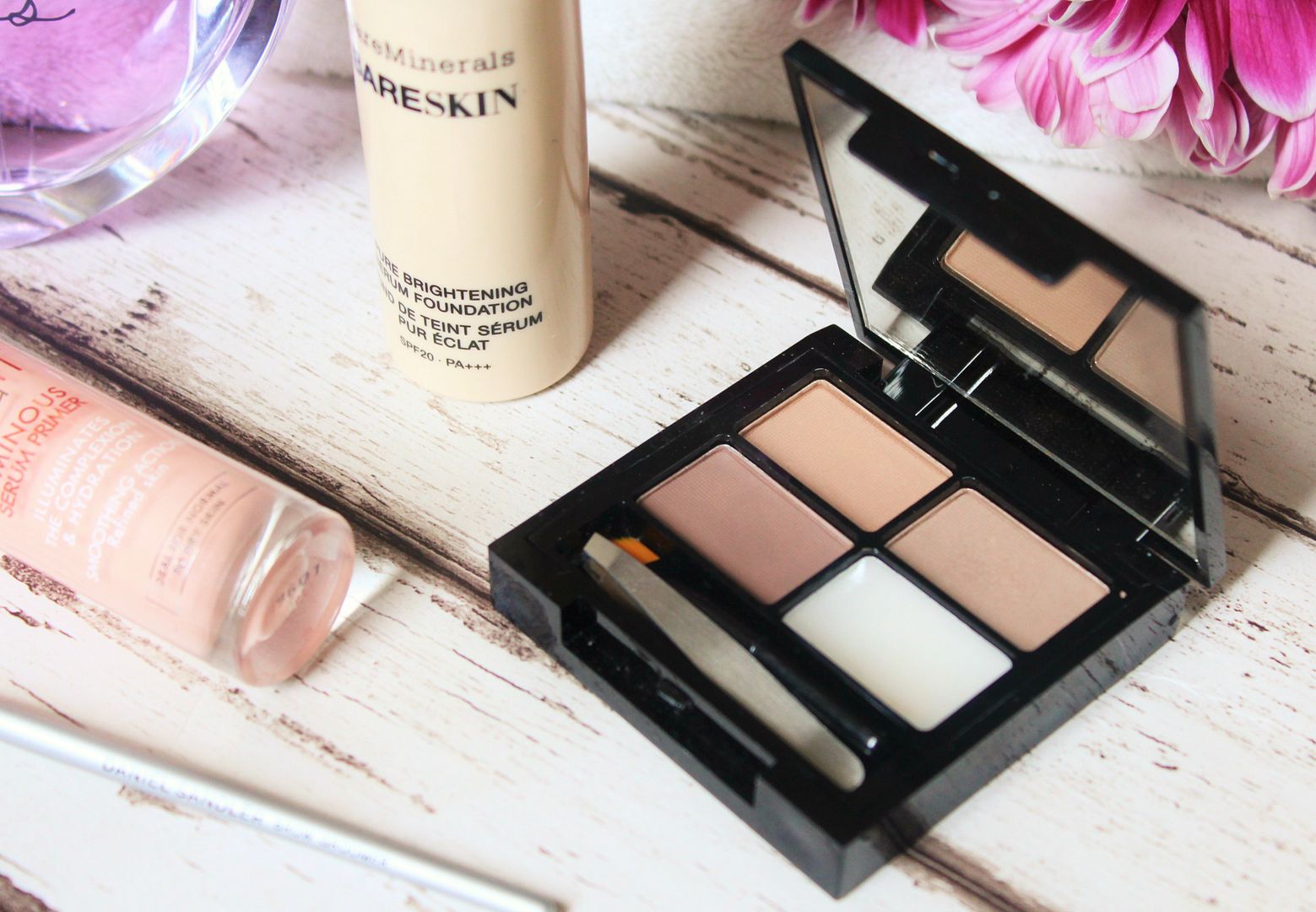 Makeup Revolution Focus & Fix Eyebrow Kit in 'Medium Dark' |

LINK

| Review
I've really been enjoying the Focus & Fix Eyebrow Kit from Makeup Revolution and it's taken a firm spot in my
everyday makeup routine
. This is a great product to create fuller, natural looking eyebrows that last all day. It's also much cheaper than many brow products on the high street and I think it's completely worth trying out if you're looking for a new brow product!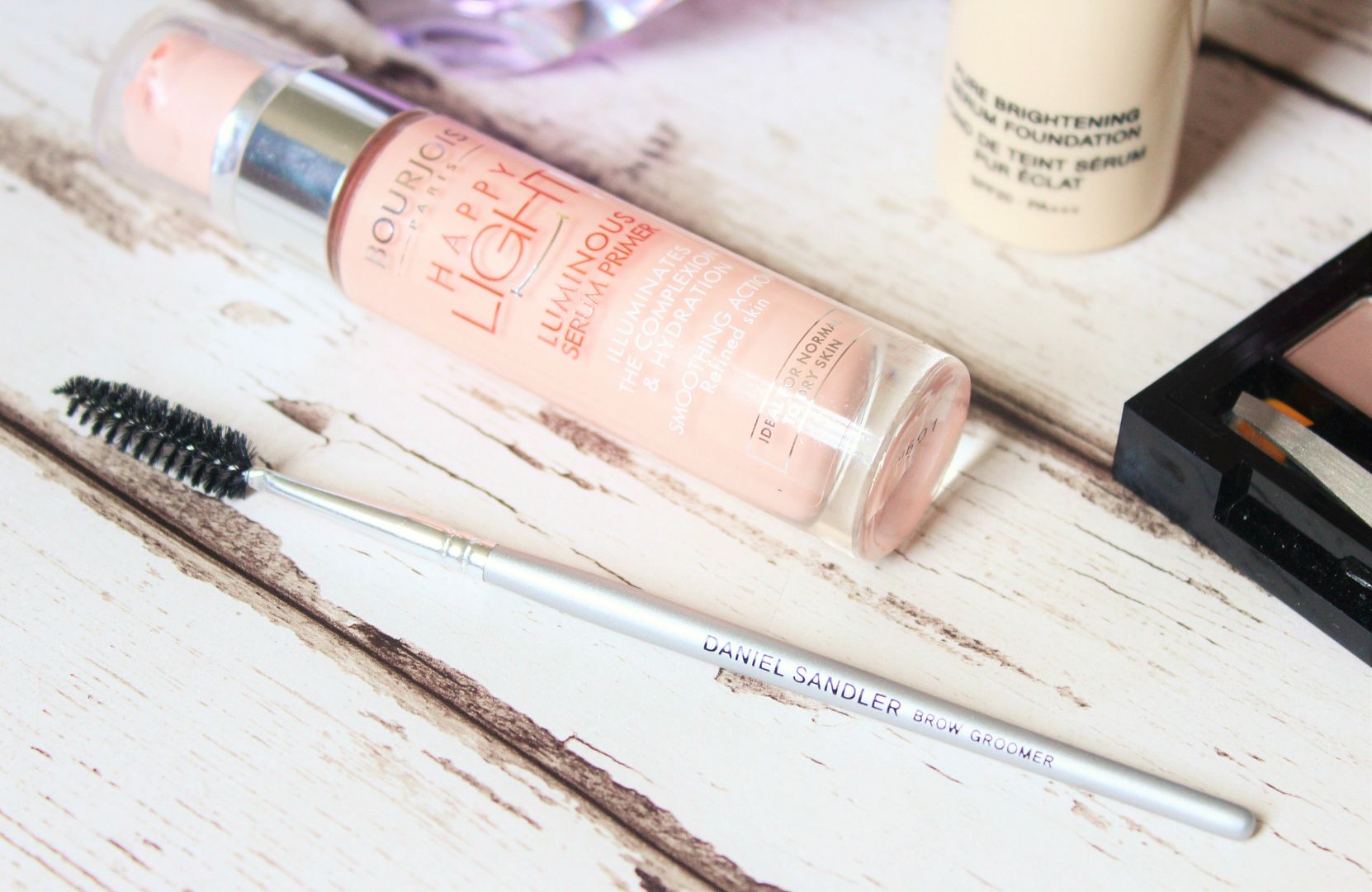 Danial Sandler Brow Groomer Brush | LINK
For years now I've been using those small disposable mascara wands to brush out my brows, but after a few weeks they just end up breaking. I thought I would pick up something more durable whilst placing an order with
Escentual
and decided to try the one from Daniel Sandler. This little comb is super light weight and has sturdy bristles that work really well at combing and neatening up my brows!
Bourjois Happy Light Luminous Serum Primer |

LINK
One of my final favourites from this month is the Bourjois Happy Light primer. I love products that illuminate my skin and I've found this has been nice addition to my routine that helps achieves this. I think it works better if you actually mix the product into your foundation rather than applying it to your skin, as this gives you more of a glow. I will be reviewing this very soon, so keep an eye out if you want to know more!
So these are a selection of products I've been loving recently! I hope you enjoyed today's post and I would love to hear what beauty products you've been using this month.
What have you been loving in March?