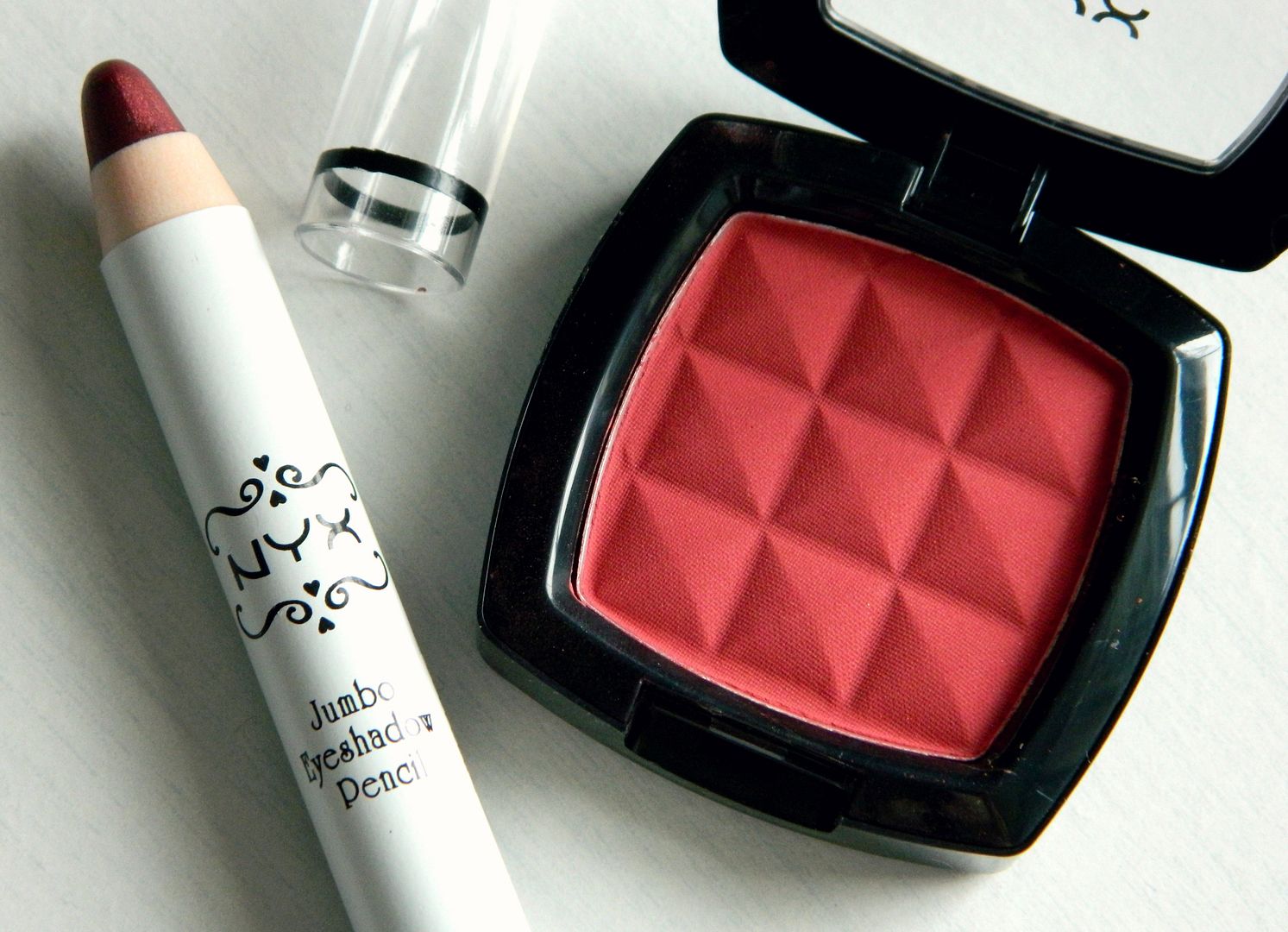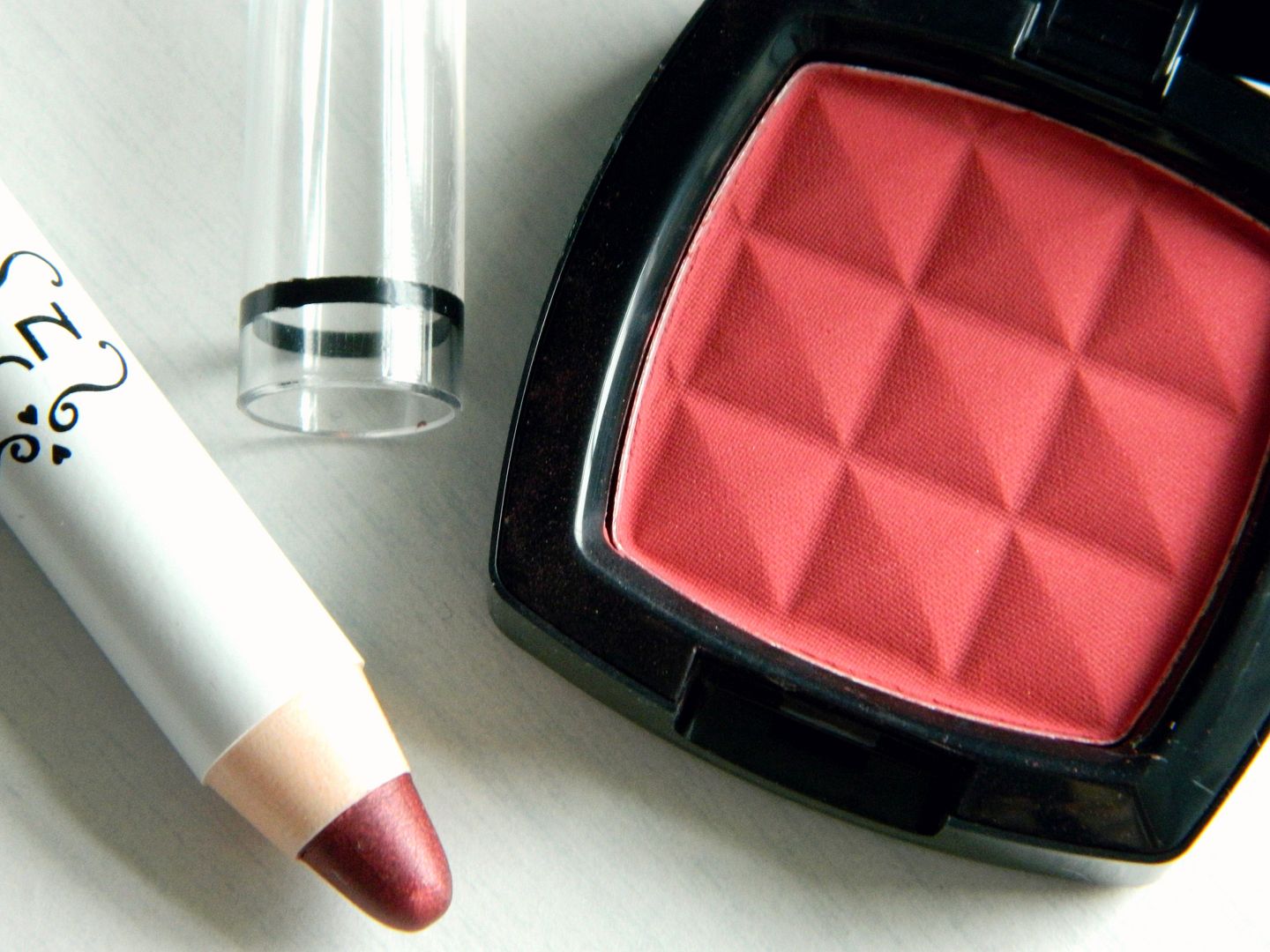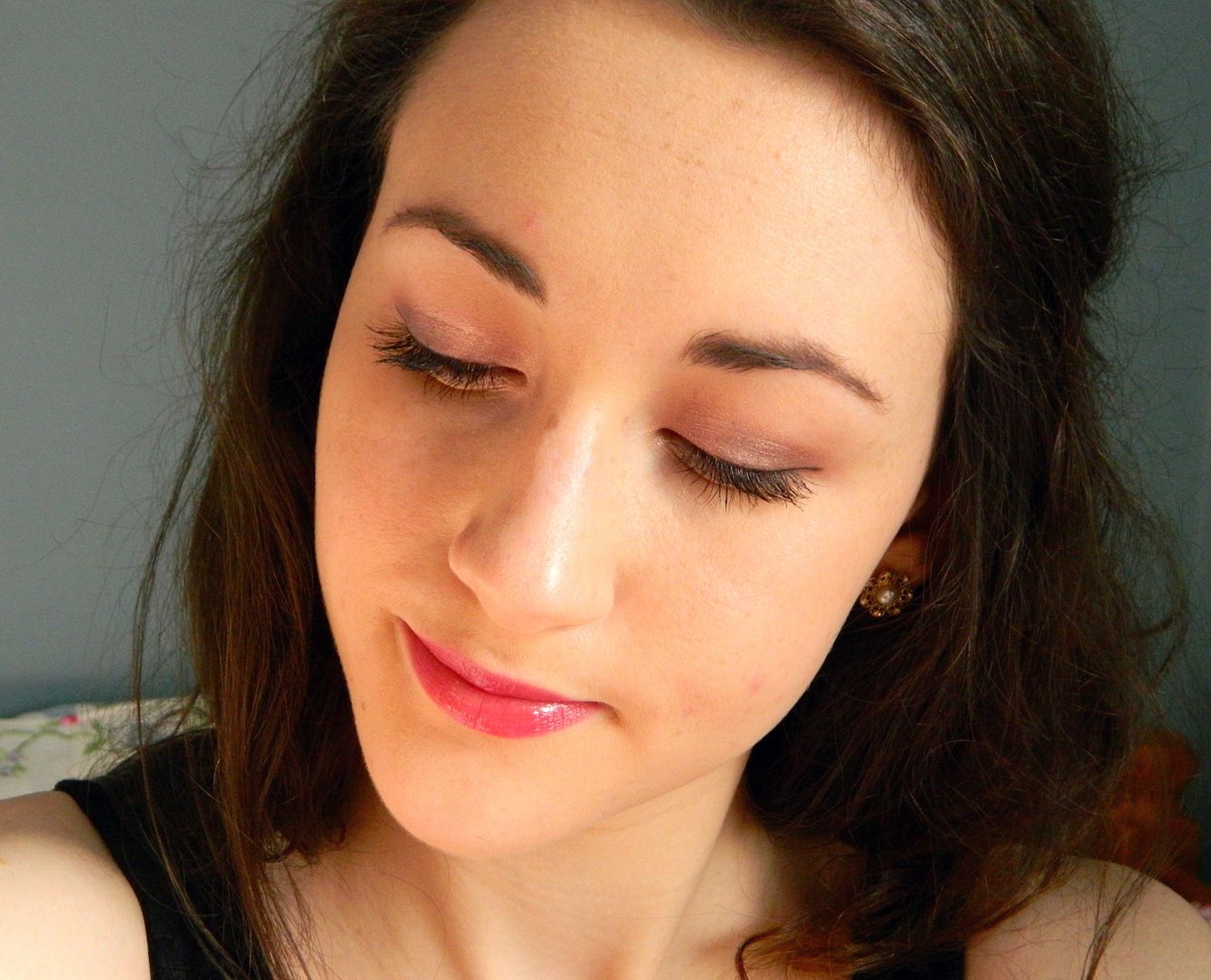 Hello everyone! I recently picked up a couple products from
NYX
which is a brand that I've wanted to try for ages! I've always envied US bloggers and vloggers as they have such easy access to this inexpensive yet brilliant quality makeup brand. Whilst wondering though town after work, I spotted a new shop that sold all kind of beauty and hair products at discounted prices - naturally I had to have a look around! To my surprise they had a huge range of NYX cosmetics from eye shadows to blushers, to lip glosses and palettes - I was spoilt for choice! In the end I decided to pick up only a couple items and if I fell in love with them, I thought I could come back for more!
The two products I decided to try were a
Jumbo Eyeshadow Pencil in "Rust"
and a
Powder Blusher in "Desert Rose"
. Both of these shades looked perfect for Autumn as they're both deep red/ pink shades that would create gorgeous looks for this season. I knew I had to try a Jumbo Eyeshadow Pencil as these are talked about so much in the blogging world, and I can see why! These are cream like eye shadows in a stick that can either work as an eye shadow base or as an actual eye colour. I like to use "Rust" as an eye shadow base as it gives my neutral eye shadows a burgundy tint. I find that it's great at helping my eye shadows stay on all day as well as giving my eyes a hint of Autumnal colour! I will definitely be picking up some more of these if I can find them as they were only £1.99 each!
As for the blusher, I am so impressed with the formula, texture and pigmentation (you may have seen it mentioned in my
October Favourite's
post!). "Desert Rose" is a gorgeous pink/ burgundy shade with a matte finish and is my current go to blusher for Autumn. As it's so pigmented, you literally just need to touch the blusher with your brush and you'll have plenty of product for your cheeks. As I'm quite fair, I'm not a fan of strong blusher so I like to wear mine quite subtle and natural. It wears on my skin really well and I hardly have to touch it up throughout the day. For £3.95 this is probably one of the nicest blushers I've tried and I really can't wait to pick up some more neutral shades for throughout the year!
So that's a quick little review and chat about my first 2 NYX products I've tried! Both of these products are still available on the
NYX website
so you can still try them out if you're in need of some new gorgeous Autumnal makeup! I would highly recommend these two shades as well as the actual Jumbo Eye Shadow Pencils and Powder Blusher lines - they're amazing value for money!
What are your favourite NYX products?
I would love to know what ones you would recommend!

My exclusive advertiser of the month is Gold Dust blog. To find out how you can advertise with me, click HERE.