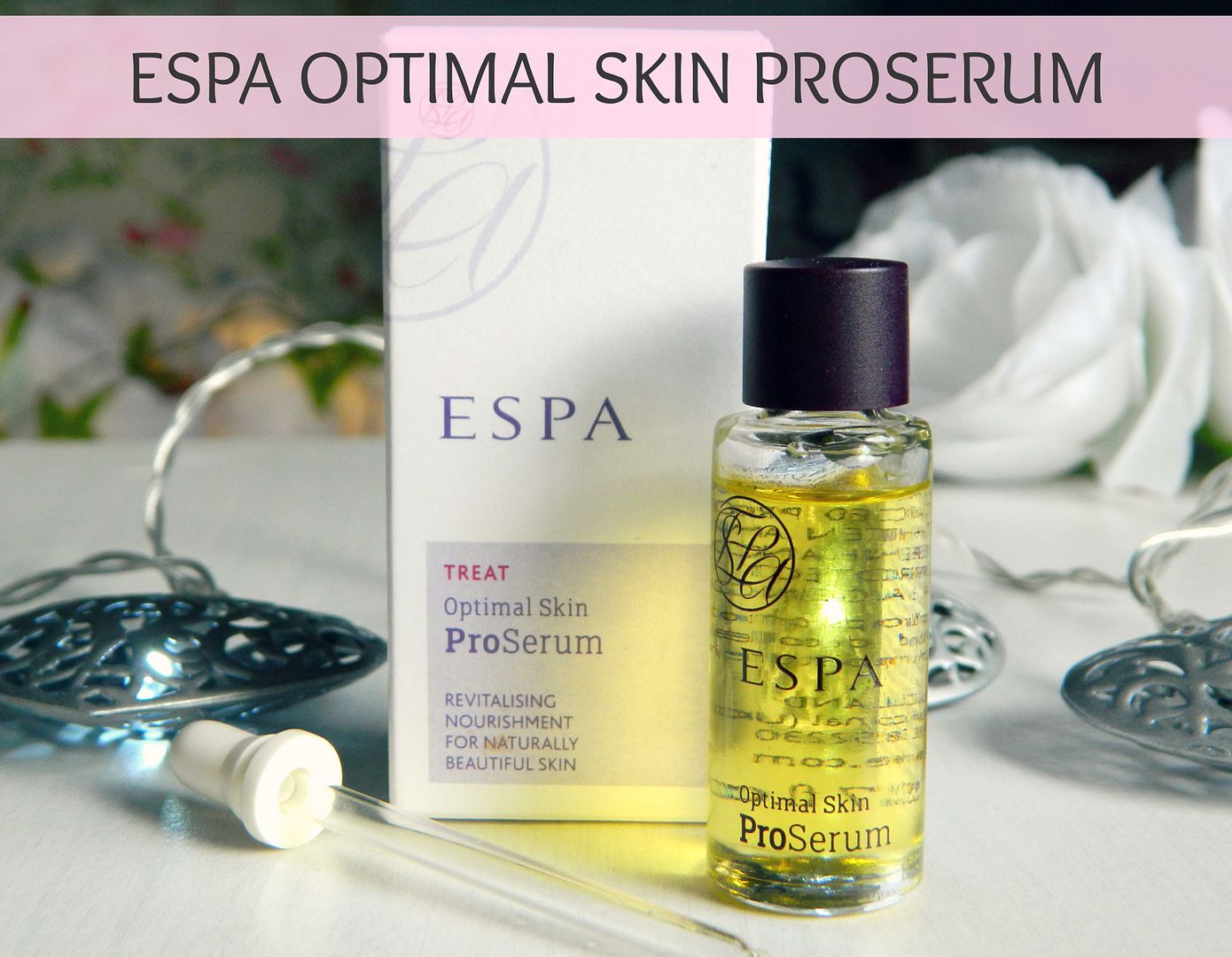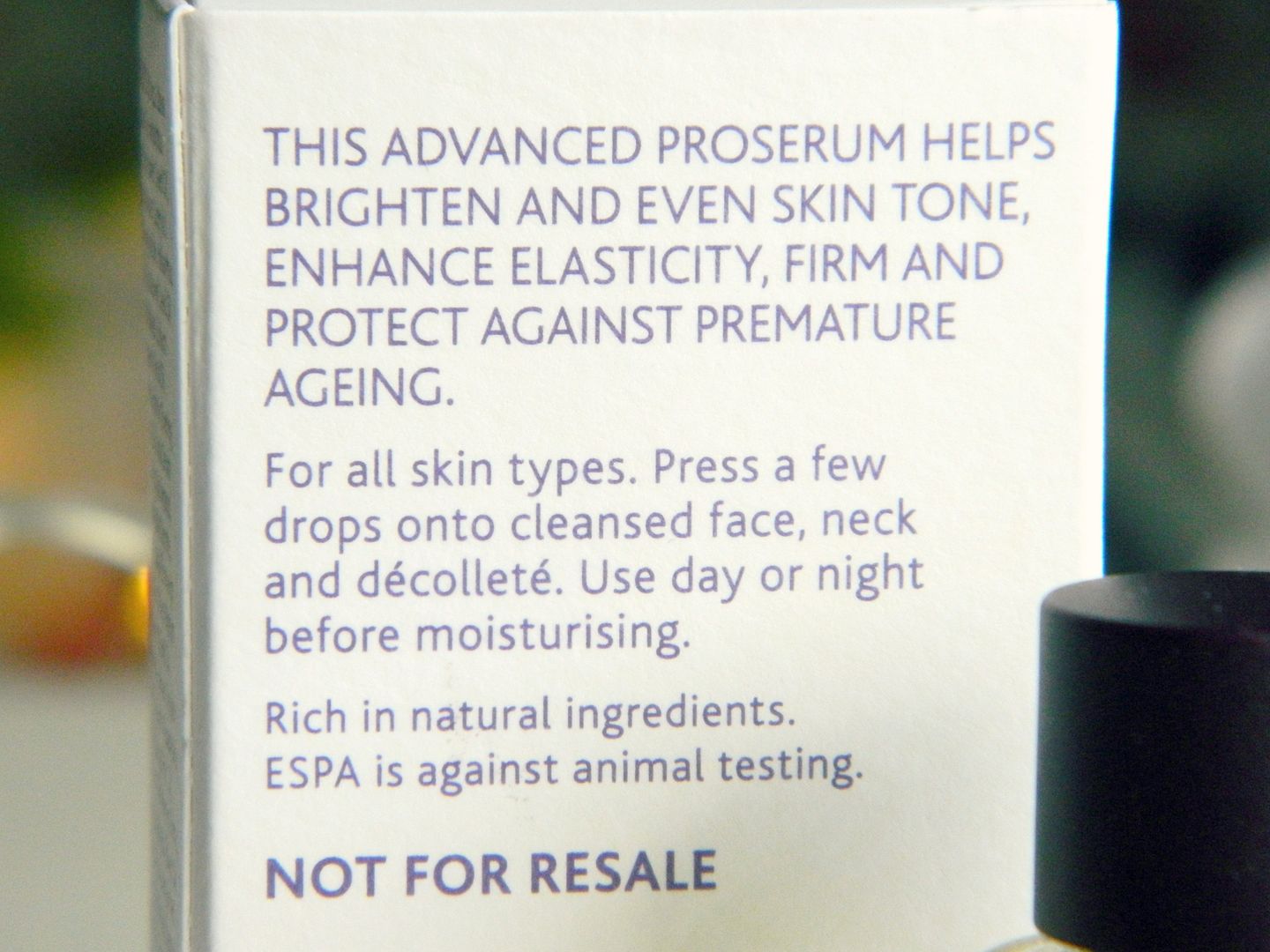 Hello everyone, I hope you've all had a lovely weekend! Today I'm going to be talking about a new product that I have been using in my night time skin care routine. A few weeks ago, along with many other beauty bloggers as part of a competition, I received a little 8ml sample of
ESPA's
latest skin care release called the Optimal Skin ProSerum. I have heard of the brand ESPA before but I haven't tried any of their luxury skin care products. In all honesty my skin reacts really well with high street products, so I've never had the need to invest into good products to keep my skin under control. However, after using this gorgeous serum for a couple weeks, I am very tempted to delve into the world that is high end skin care!
About the ESPA Optimal Skin ProSerum
The ESPA Optimal Skin ProSerum is a new revolutionary facial oil that helps strengthen and repair the skin by using a range of beneficial essential oils. Due to these oils, it also means that this serum is 99% natural and is suitable for all skin types (even oily/ blemish prone types as essential oils are absorbed into your skin) and all ages. Oils such as: Sunflower Seed extract, Tumeric Root extract, Rose Hip oil, Evening Primrose oil and many more work together to treat skin deep down to make it look and feel healthier and more radiant. I think this oil would be amazing for people with mature skin, but even at my age I still want to have healthy and supple skin as it means it will stay looking better in the long run!
How I include it into my skin care routine
So like I've said, I love using the Optimal Skin ProSerum as part of my night time routine. As it has such a strong scent of essential oils, it's perfect for helping you relax and giving you a better night's sleep. After cleansing and toning, I pat a few drops (using the pipette) of this into my face and neck and allow it to sink in for a couple of minutes; then I carry on with the rest of my routine. Once it's on your skin it absorbs very quickly and doesn't leave you feeling greasy at all! It's such a quick and easy product to include into your routine yet the effects are wonderful.
Postives and negatives
In just a few uses I could feel my skin was a lot plumper, smoother and softer which also made it look so much healthier. I've also used this serum when my skin was really breaking out and I found it helped soothe the redness of my blemishes and helped fade any scarring left behind. As this serum contains a whole range of essential oils, the actual list benefits of the ProSerum is very long so click
HERE
to see the full list! To me, this really is a wonder working product and I can tell that if you used this serum for a long period of time, the results would be amazing!
My only niggle with this product is the price - at £48 for a 30ml bottle it is rather expensive. However as you only use a few drops at a time, I can see it lasting someone a long time. Plus if you're someone who likes to invest into their skin care routine, then this is definitely a product for you! As for me, if I happen to have a spare £50 laying around then I would buy this in a heartbeat, but being a student means that doesn't happen very often! As much as I would love to buy high end skin products, I I think I will have to make do with my good old high street brands for now.
Overall, the ESPA Optimal Skin ProSerum is a beautiful product with amazing effects to the skin. If it was cheaper then I would happily purchase and repurchase this product in the future. If you're one to regularly use high end skin care, then I would highly recommend you trying this serum out for yourself - I guarantee you'll fall in love just like I have!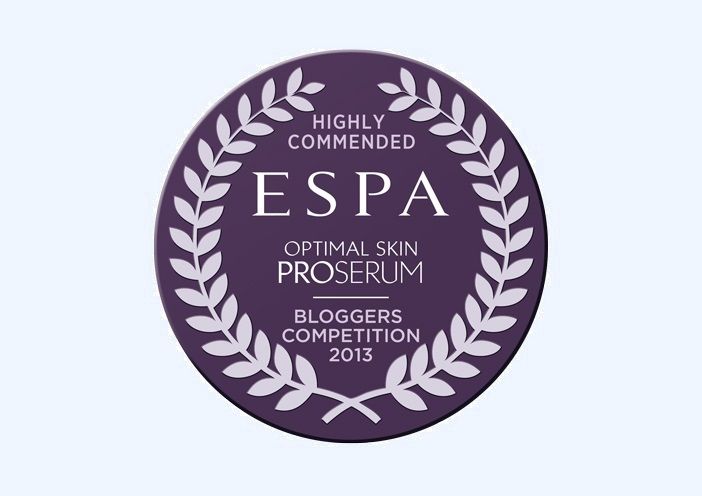 Have you tried the ESPA Optimal Skin ProSerum?
What are your thoughts on skin oils/ serums?