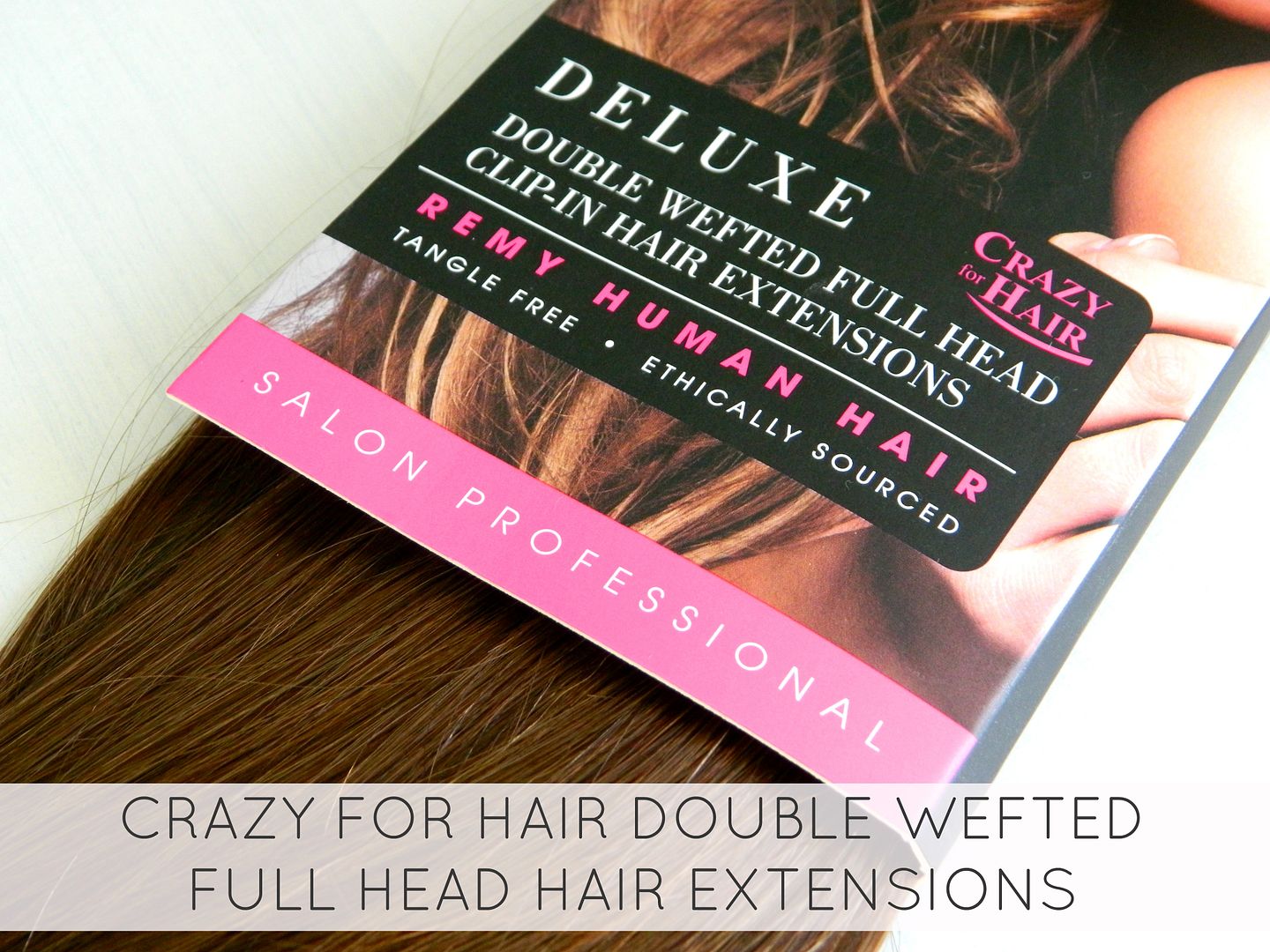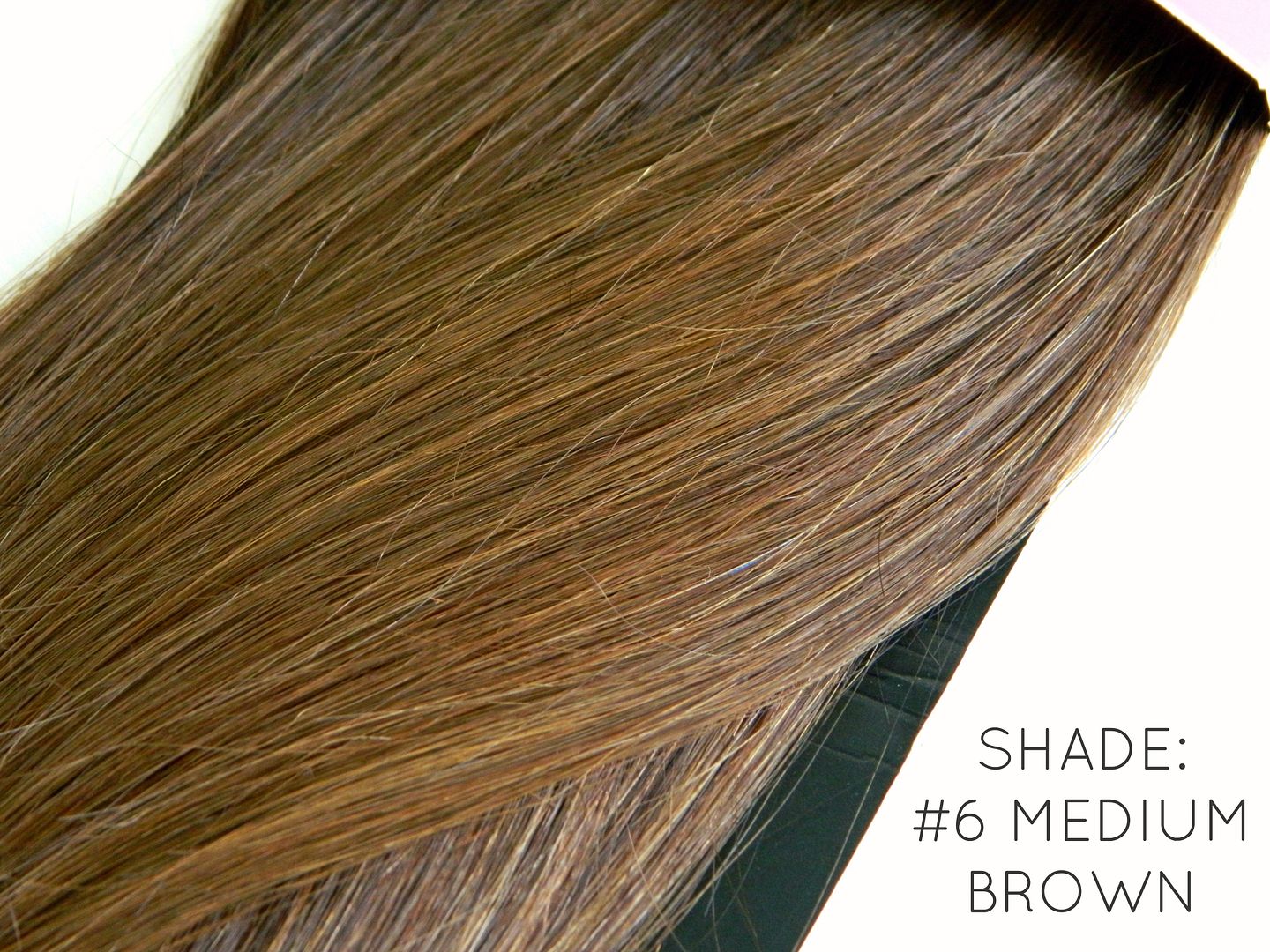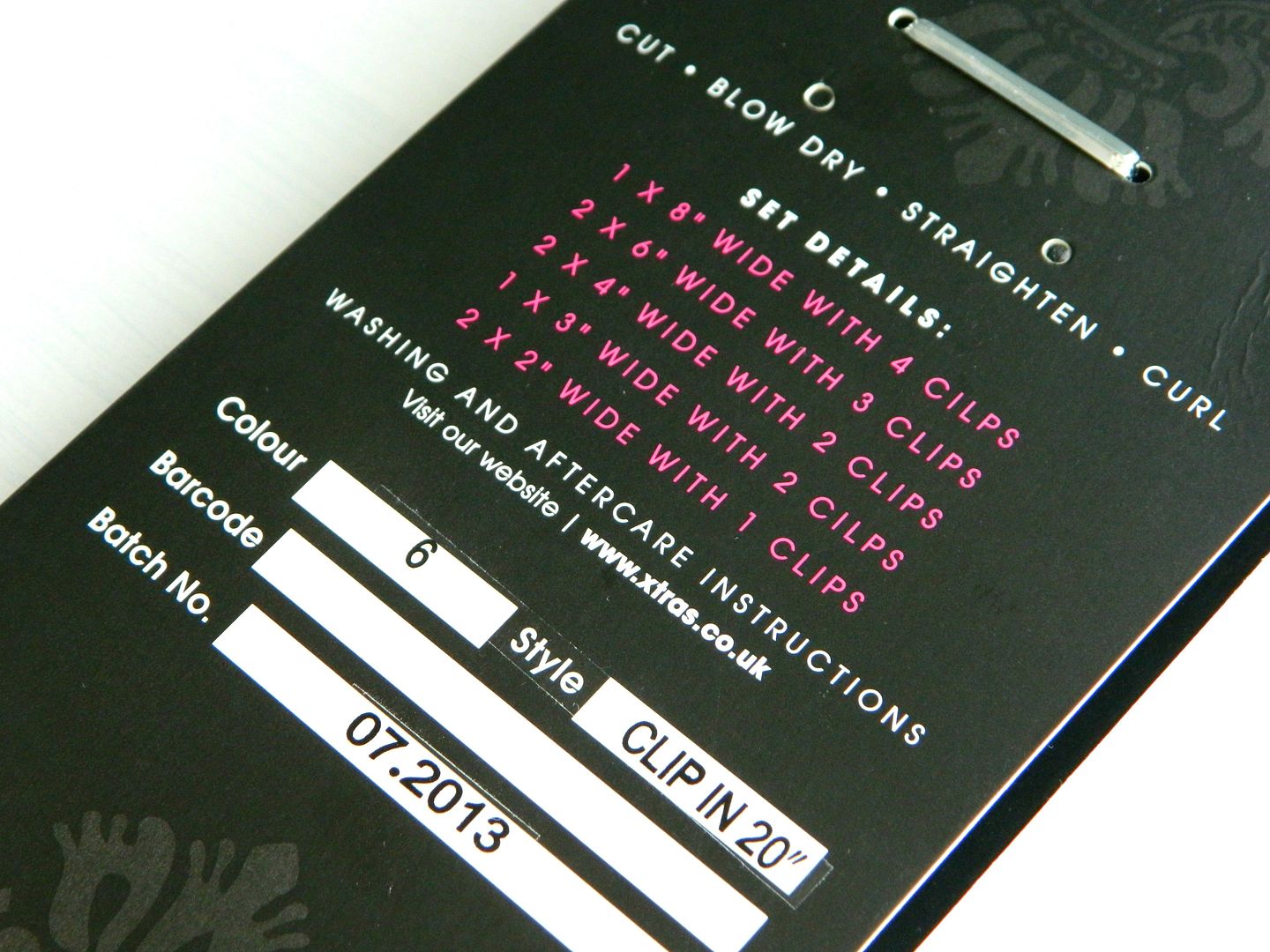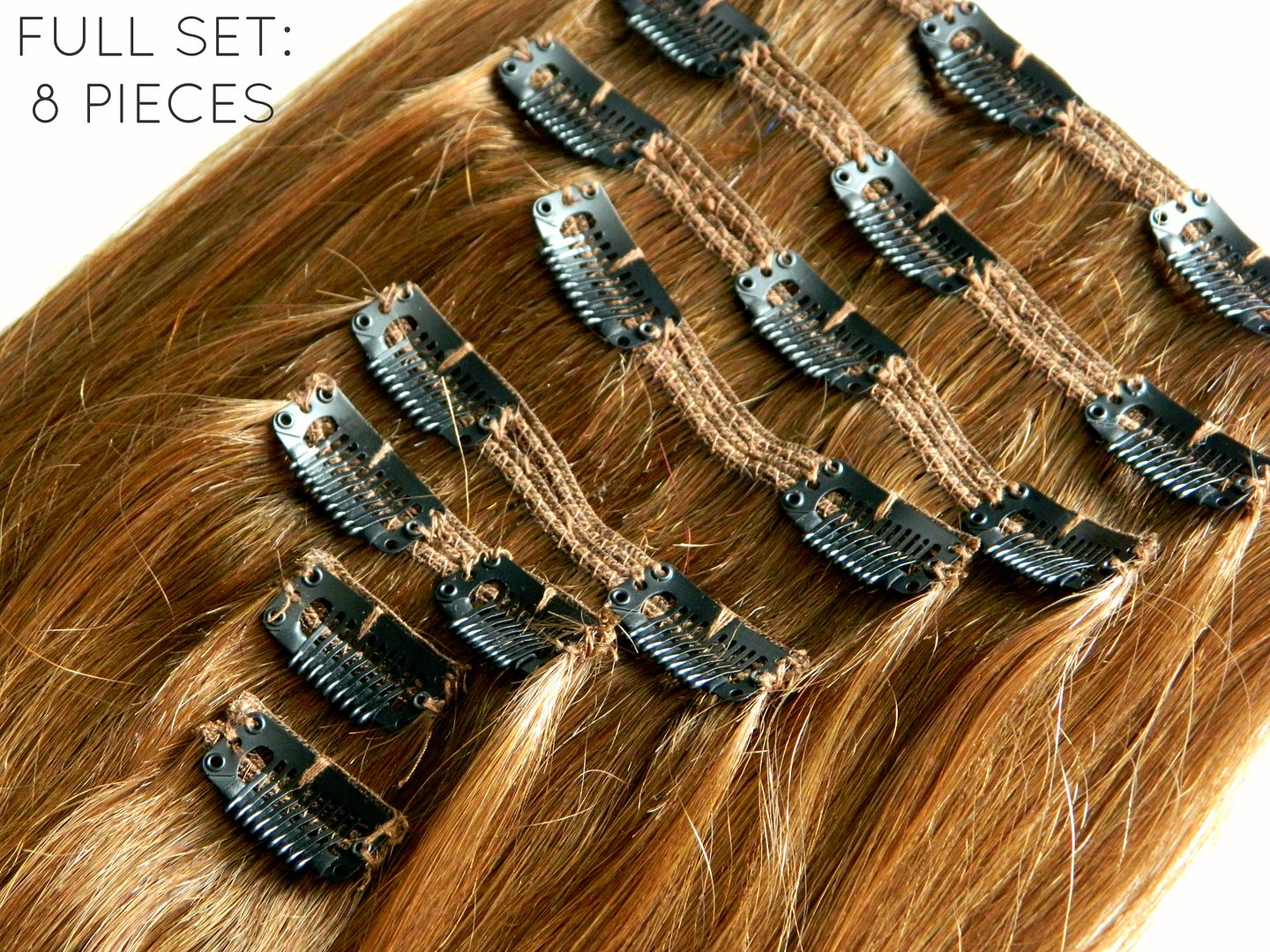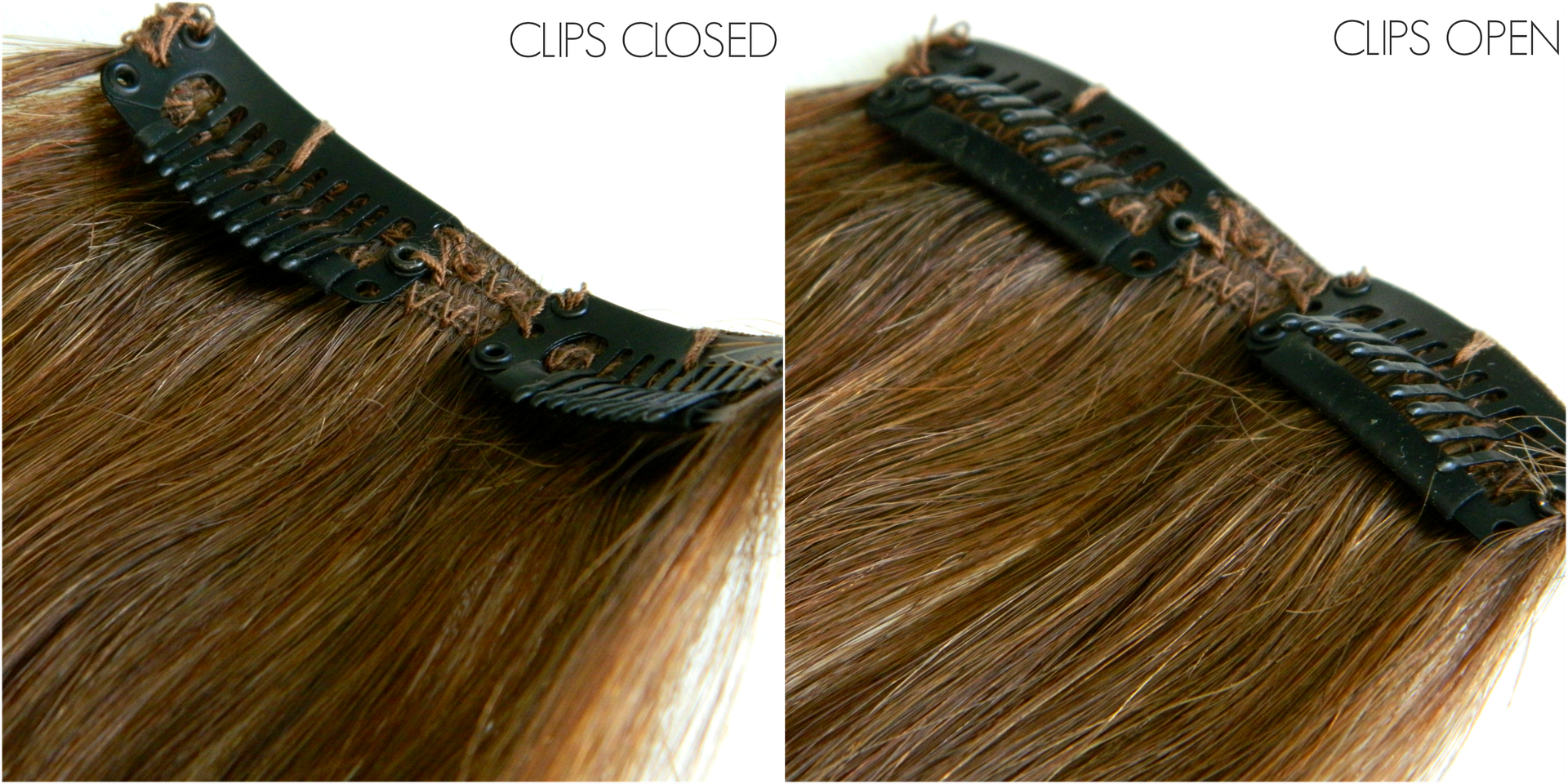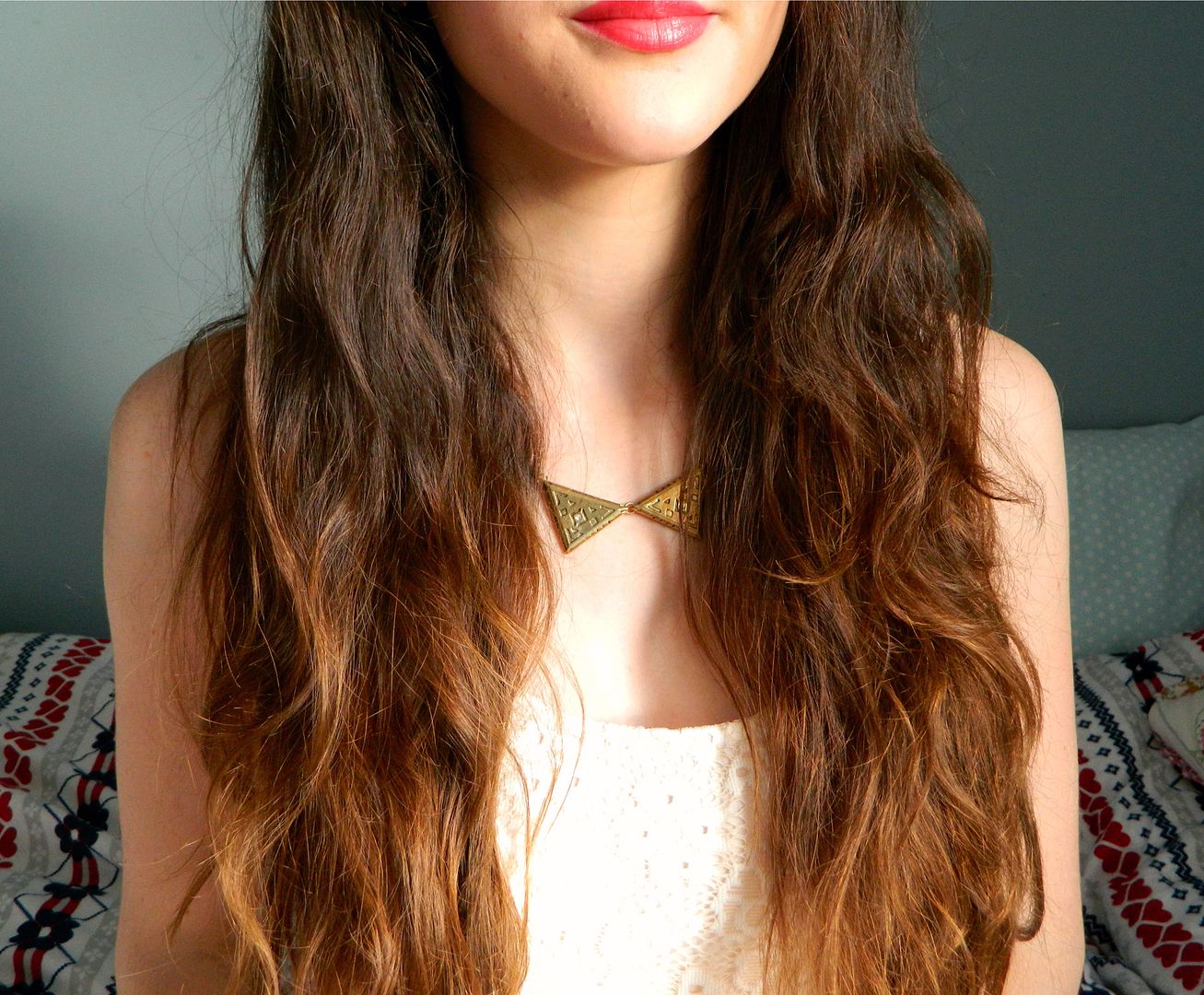 Hello everyone, I hope you've all had a lovely week and are now looking forward to the weekend! I was recently contacted by an online company called
Xtras
which sells a whole range of discounted beauty and hair products. I was asked to try out some of their new
Crazy For Hair Deluxe Double Wefted Clip In Hair Extensions
and as my hair is quite long I went for the 20 inch length in the shade #6 Medium Brown. As my hair is ombre, it was best for me to go with a colour that would blend with the lengths of my hair rather than match my natural root colour. My hair has always been very thin and lacked in volume, so I was so excited to finally try out a pair of extensions and see what results they gave me!
The Crazy For Hair Double Wefted extensions are your typical clip in hair extensions that you can use and take out whenever you like. They are designed to give thickness, volume and length whenever you need it. These Deluxe Double Wefted extensions mean they have 2 wefts of hair sewn together to give extra thickness and volume to the wearer compared to standard 1 weft extensions. Also, as Crazy For Hair extensions are made from real Remy human hair they can be treated exactly like normal hair; the only thing they don't recommend you do is dye your Crazy For Hair extensions. I love wearing mine when my hair is down and slightly curly, so all I need to do with them is curl them a bit and pop them in! They are also designed to be tangle free and I can really agree that they are! When they came out of the packet them were smooth and really soft to the touch and after a month of using them they are still looking great and aren't tangled at all!
In this set, you get 8 separate hair extensions which all come with sewn on clips. This means you can either wear all at once for maximum volume, or just pick and choose to give your hair a pick me up! In this set you get:
1 x 8" weft with 4 clips
2 x 6" wefts with 3 clips
2 x 4" wefts with 2 clips
1 x 3" weft with 2 clips
2 x 2" wefts with 1 clips
As my hair is quite thin, I can't get away with wearing all of these pieces at once. For me I really enjoy wearing both 6" wefts across the back of my head as well as the 2" wefts at the sides to give my hair a bit of volume and lift (as seen in the last photo). I personally think they look really natural and give my hair so much added thickness which I love! Even though these are 20 inch extensions, they don't add any length to my hair as it's already pretty long, but I do love them for adding that much needed volume! As these were my first ever hair extensions they did feel a little strange to wear at first, but you do get used to them and even forget that they're in after a while! The clips that come on these extensions are really secure and grip the hair well. They are also slightly curved so will fit the natural shape of you head to make them comfortable!
As for the actual colour of my extensions, I went for
#6 Medium Brown
and they match my ombre so well that they blend into my natural hair perfectly. If you're undecided as to what colour you should go for, you can send either a photo or a lock of your hair to the lovely team at Xtras and they will skillfully match you to your perfect shade. There is a huge range of colours on the Xtras website (each varying in price) as well as 3 lengths: 15, 18 and 20 inches - so there's something for everyone!
So these are my opinions on my first ever set of hair extensions, and I think they're pretty good if you ask me! The hair is great quality and I love the results they give me. As for caring for your hair extensions, Xtras has a whole page of tips to care for them which you can read
HERE
. All I would say is make sure you wash them weekly with a gentle shampoo if you wear them on a regular basis and always use heat protection! I hope you enjoyed this review, especially if you're on the hunt for a new set - I would really recommend them!
Have you tried Crazy For Hair extensions before?
What are your favourite hair extensions brand?