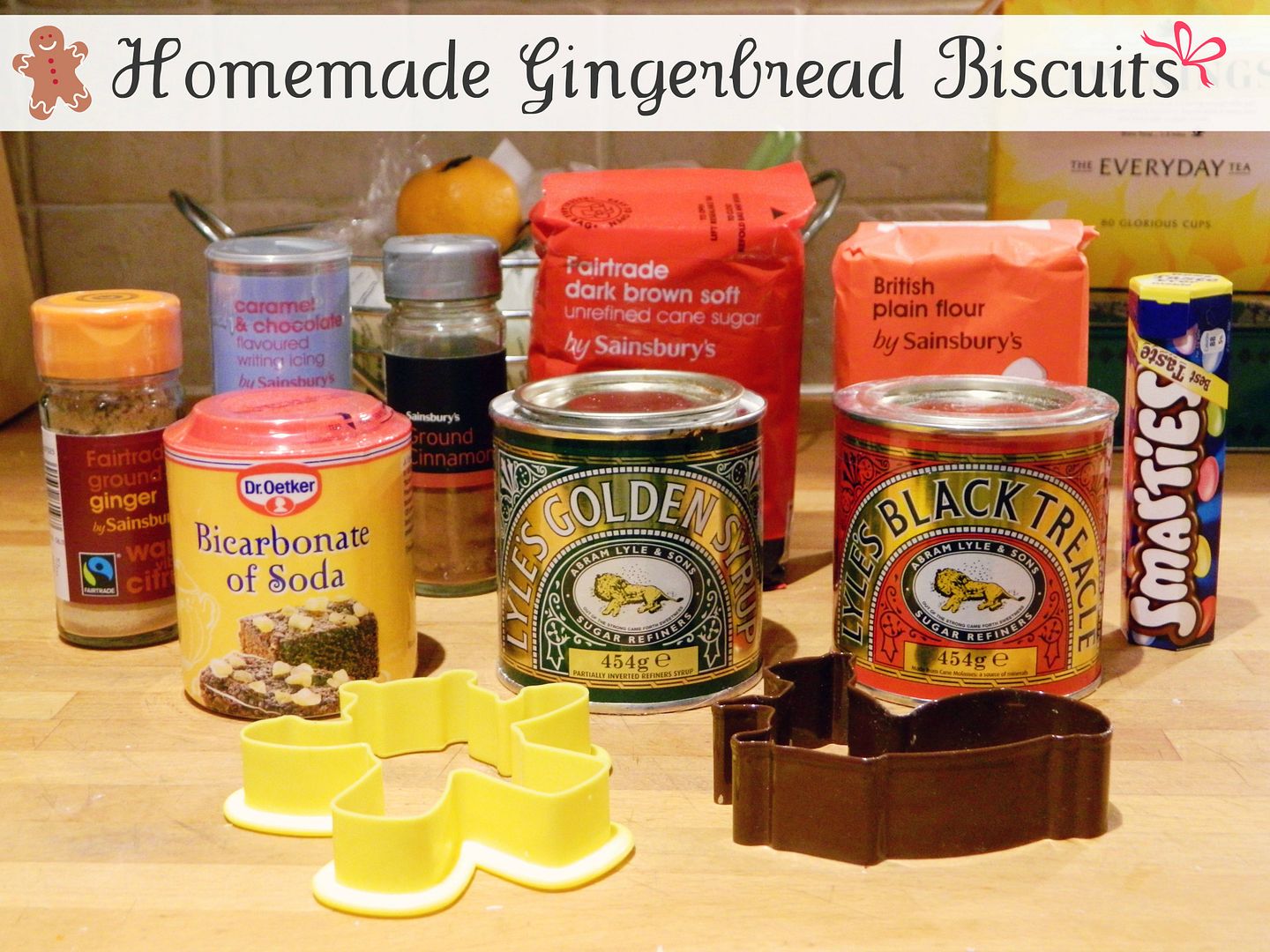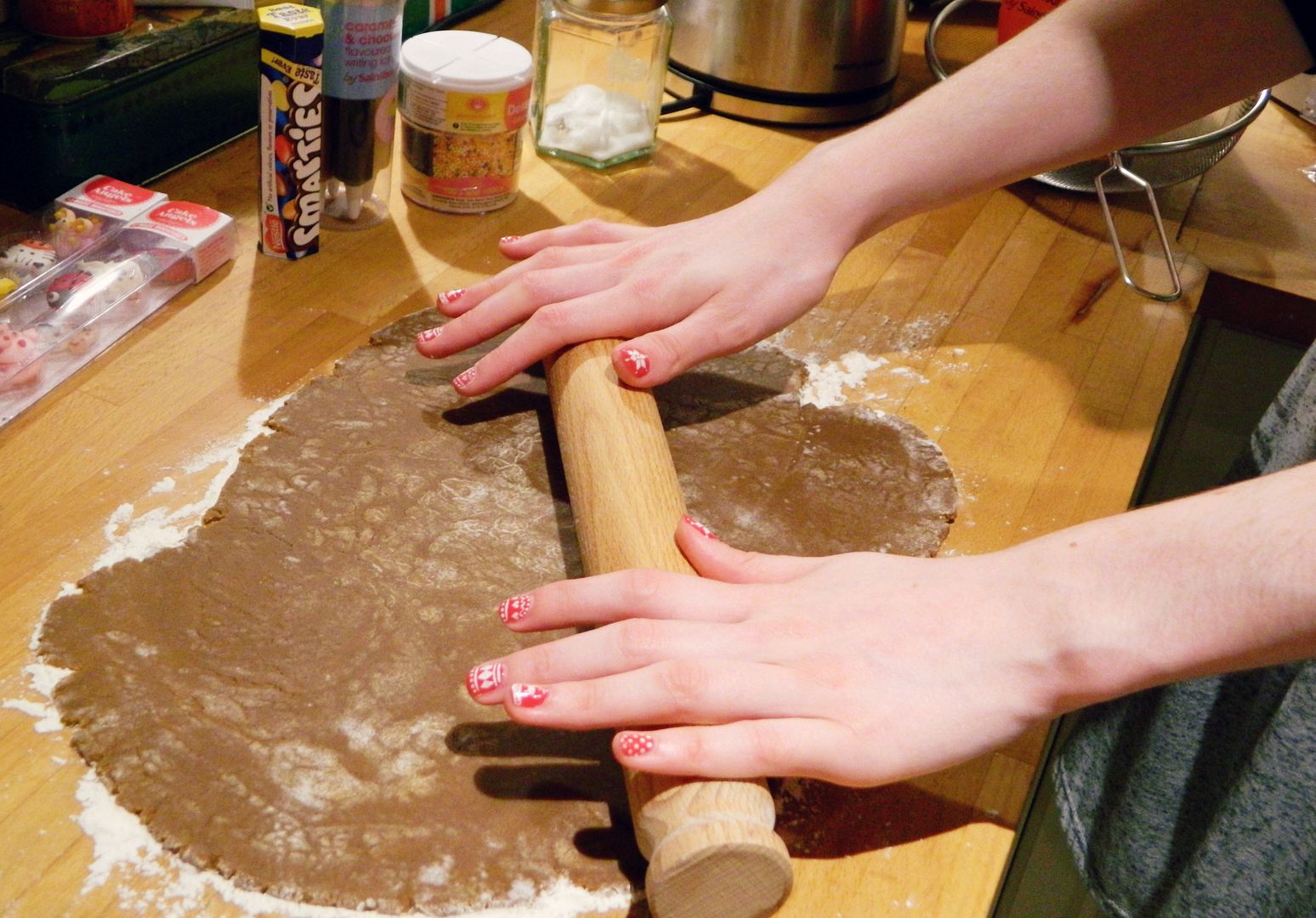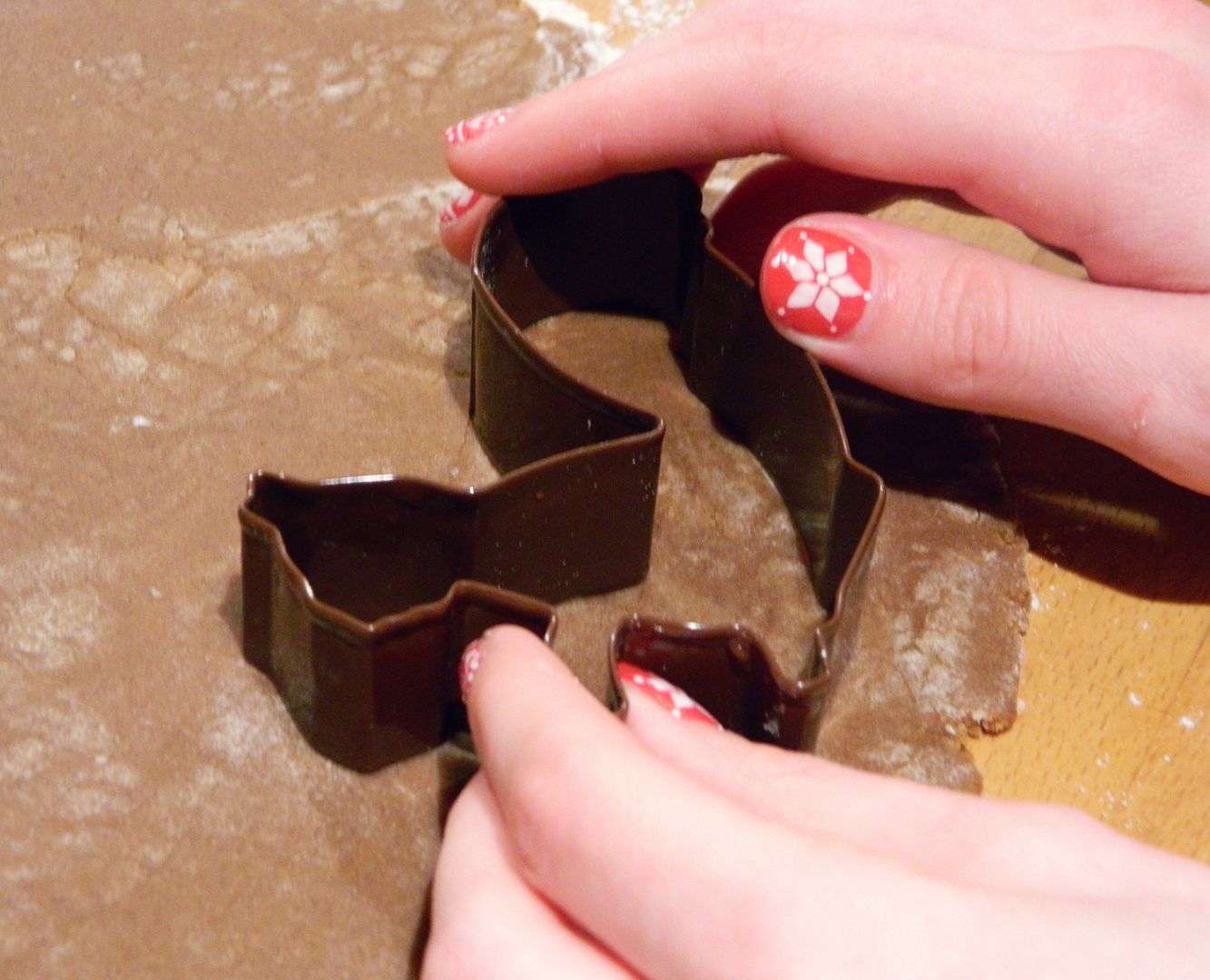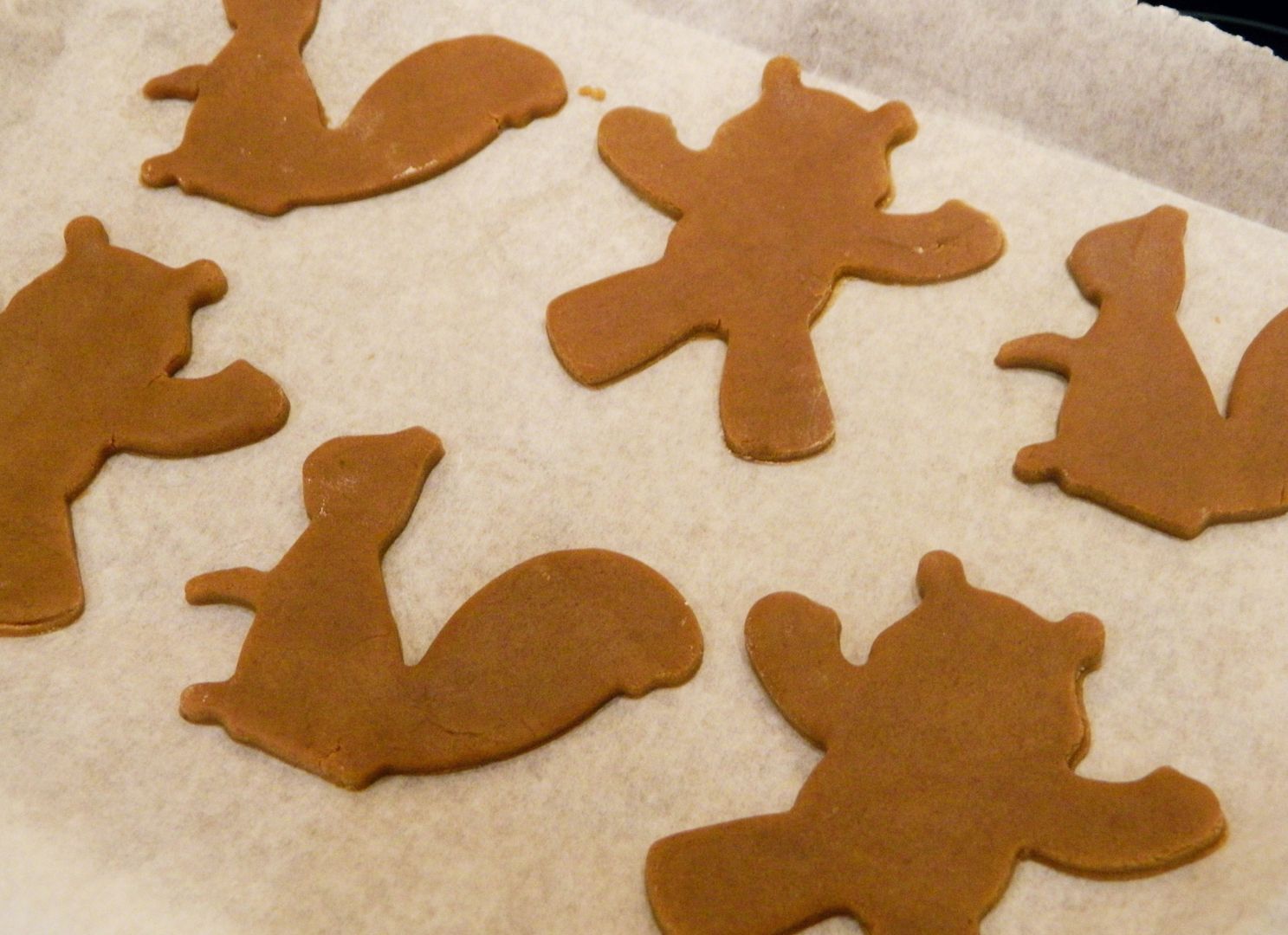 Hello everyone! The other day during one of the Twitter blogger chats I talked about how I wanted to add more lifestyle posts to my blog. I find these quite difficult because I don't really think anything that I do on a day-to-day basis is that interesting. But a couple of days ago, after watching Zoella's latest DIY video, me and my boyfriend decided to make some gingerbread biscuits! We do like to bake cakes on the odd occasion and as it's nearly Chirstmas, we thought we'd make something a bit more festive! The only cookie cutters we could find however were a bear and squirrel, so they're not the most Christmassy looking biscuits out there! I just want to add I'm not copying Zoe's latest video but I was inspired by her to make these yummy biscuits! If you want to watch her video then do
click here
for the full list of ingredients and recipe!
These were really simple to make, the preparation of the dough does take a good 45 minutes though as you do have to allow it to cool. But they're quick to cook so they can be ready in just over an hour! For decoration we did just want some plain white icing but the only white I could find in my local Sainsbury's was in a set of chocolate icing. It actually didn't taste that bad so I'm really happy with how they turned out! We mainly used Smarties to add colour to our biscuits but you can easily use little jellies, coloured icing and other delicious treats!
I hope you liked this little lifestyle post, if you did then I will definitely consider making some more as this was really fun to do! This if going to be my last post before Christmas so I hope you all have a lovely day and that you eat lots of good food and have fun with your family and friends.
Happy Christmas everyone! I will speak to you all very soon.