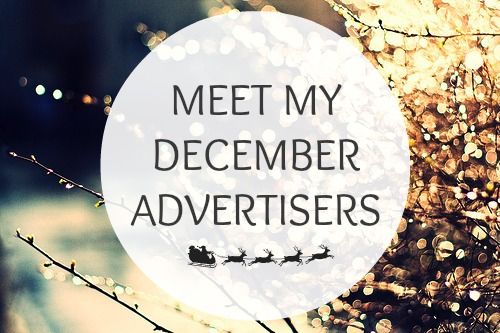 Hello everyone and welcome back to another "Meet My Advertisers" post! I absolutely love writing these posts as I think they're great way for finding some new blogs to read. This month I have 1 exclusive advertiser and that is Laura from Laura's All Made Up. Laura was one of the very first blogs I followed way back when I started blogging. She's a blogger that I've religiously read since then and I find her posts so varied and interesting to read. She's an absolute staple in your following list so be sure to check out her wonderful beauty, fashion and nails blog!


Hello everyone! I'm Laura and I write Laura's All Made Up. My blog is a place where I share reviews on beauty products, including cosmetics, haircare and skincare. I absolutely love nail polish and nail designs so do check out my nail art category! I've recently started to include more fashion related posts and budget buys... So hopefully there's a little something for everyone :) It would be amazing if you could stop by my blog, and please leave me a comment if you do!
Links
Thank you to Laura for choosing to advertise with me this month - I'm really happy to have her blog in my side bar! Please be sure to go and check out her blog, I'm sure you'll find so many posts that will get you hooked for hours. Do leave her a comment and if you do enjoy her blog, make sure you follow her as well!
Please do take the time to check out my lovely advertiser!