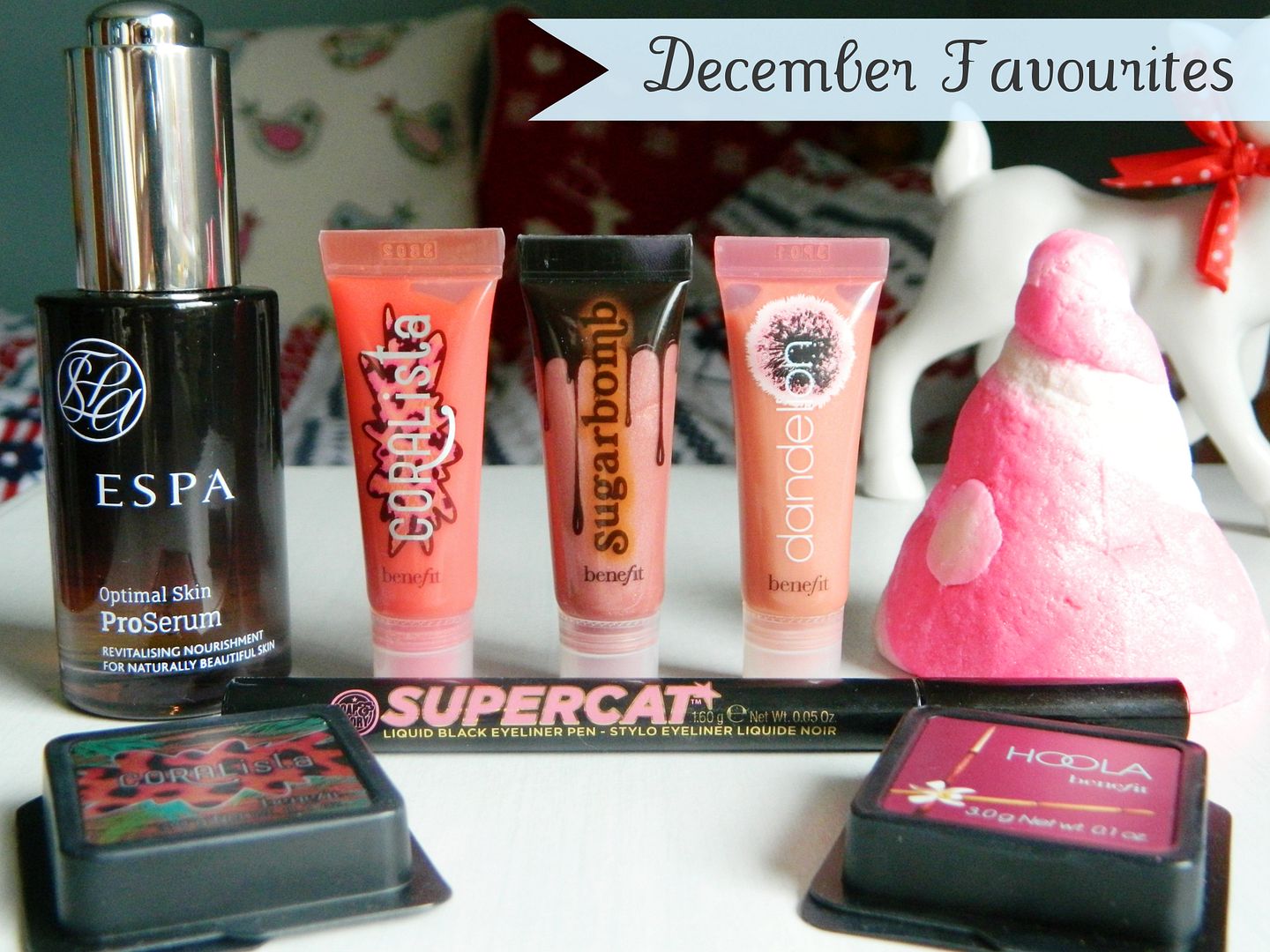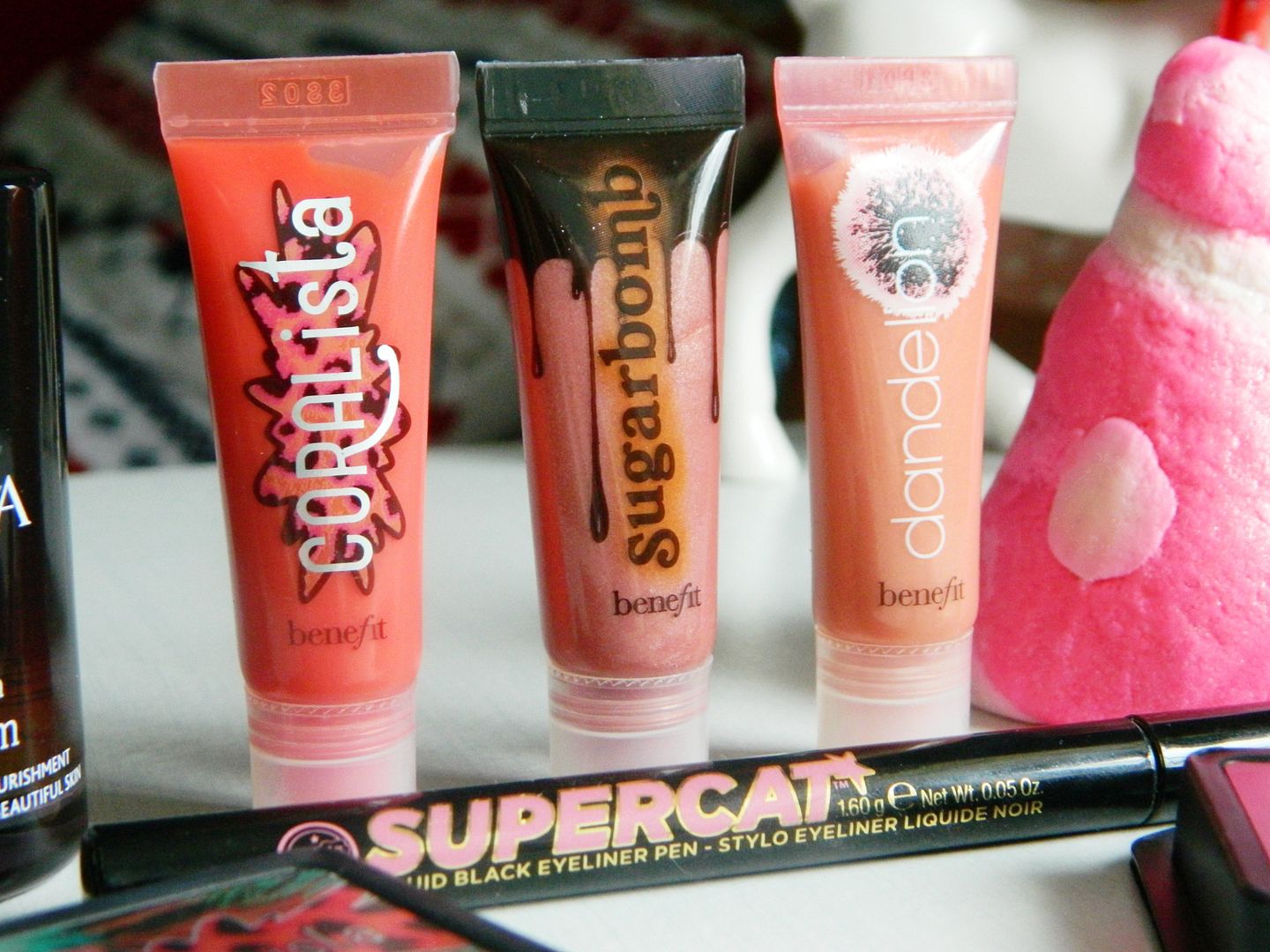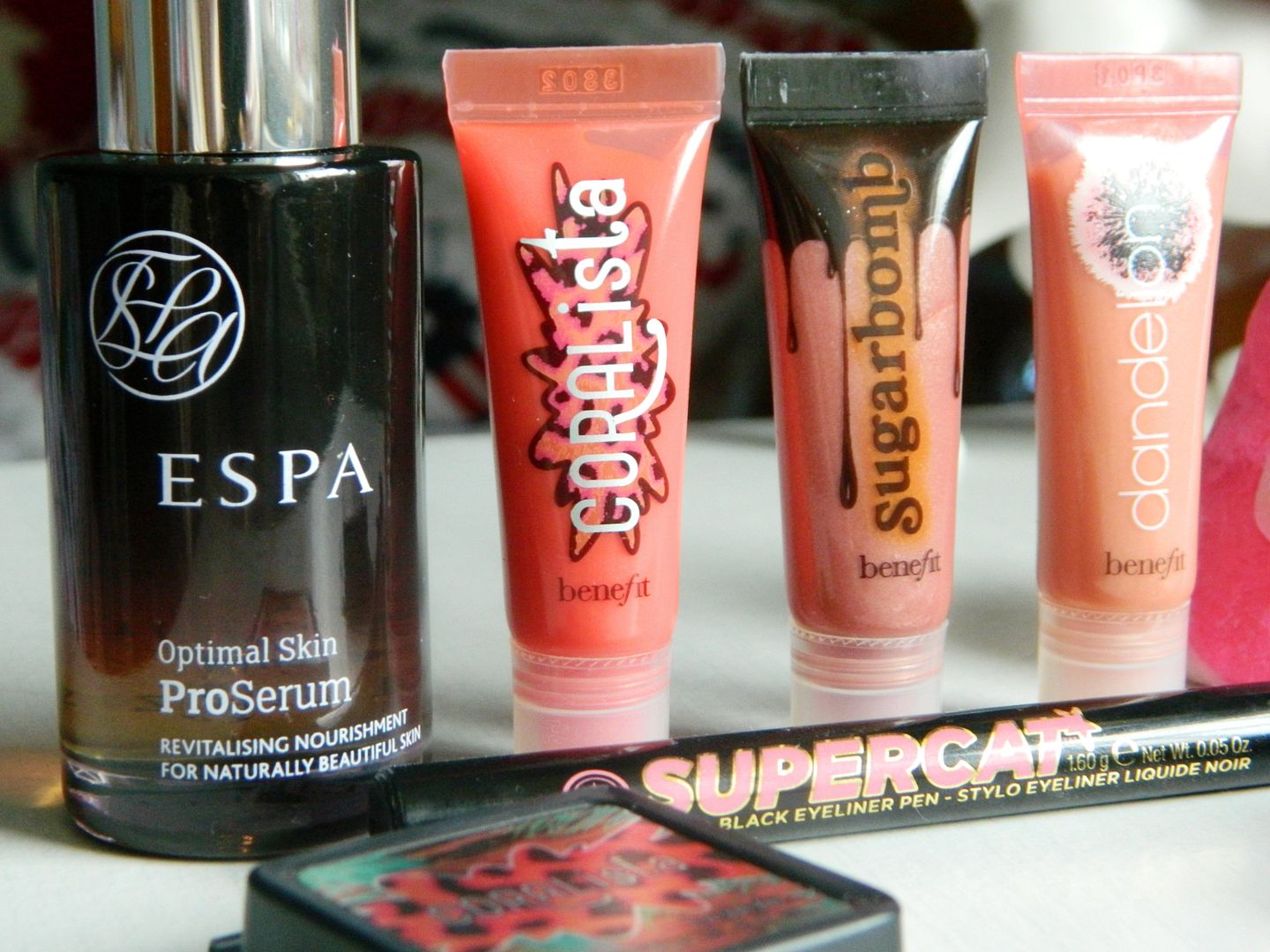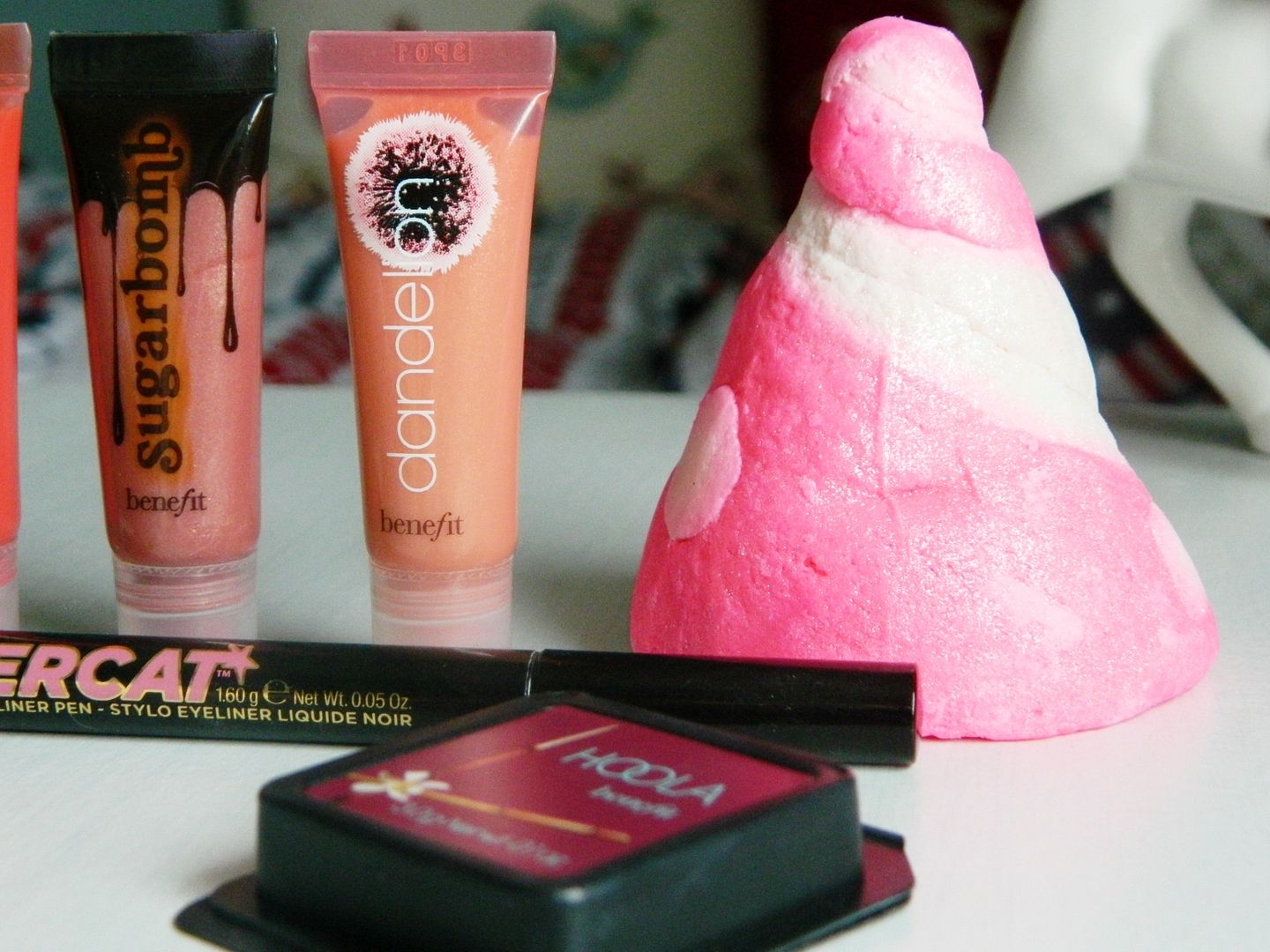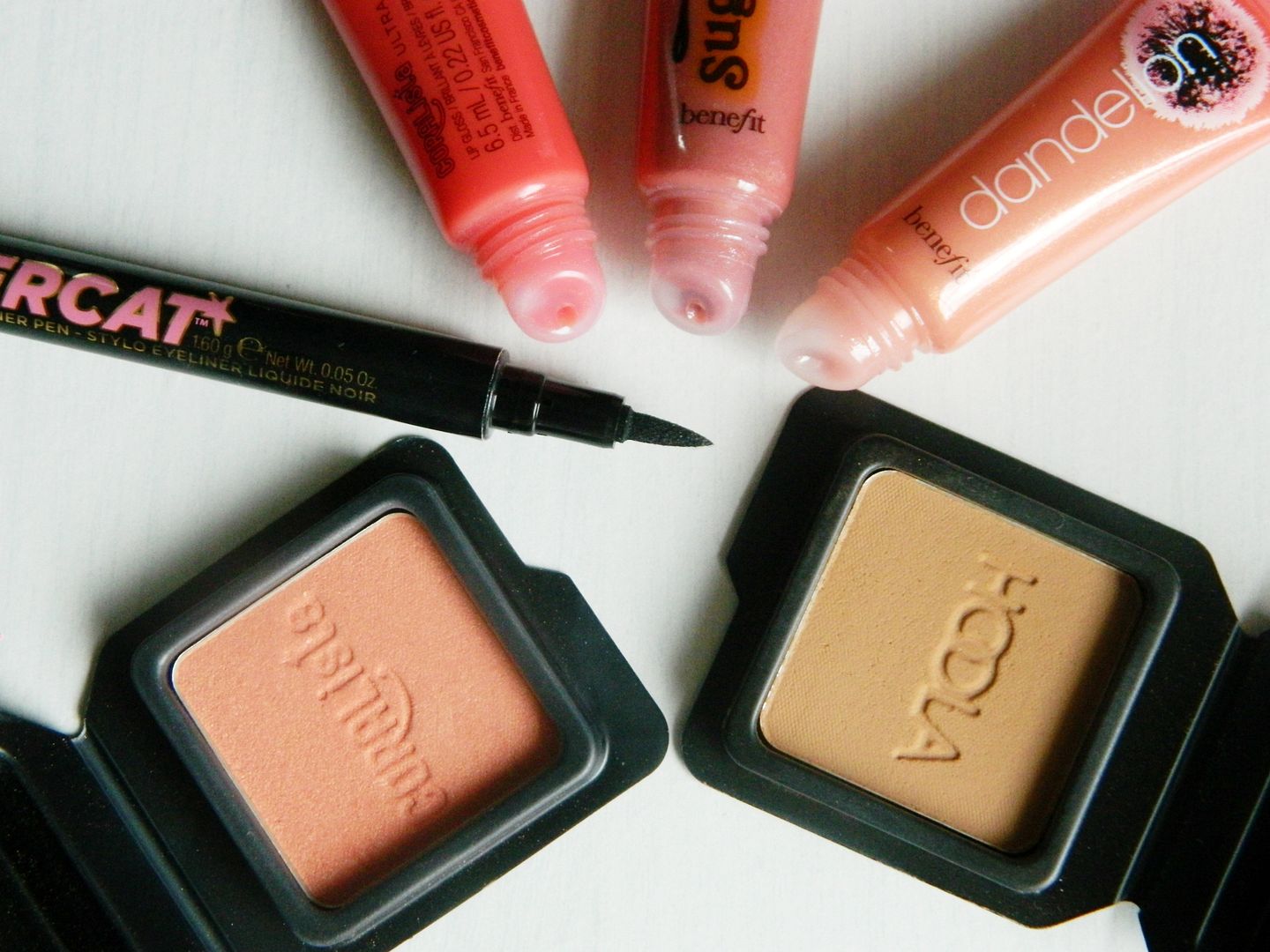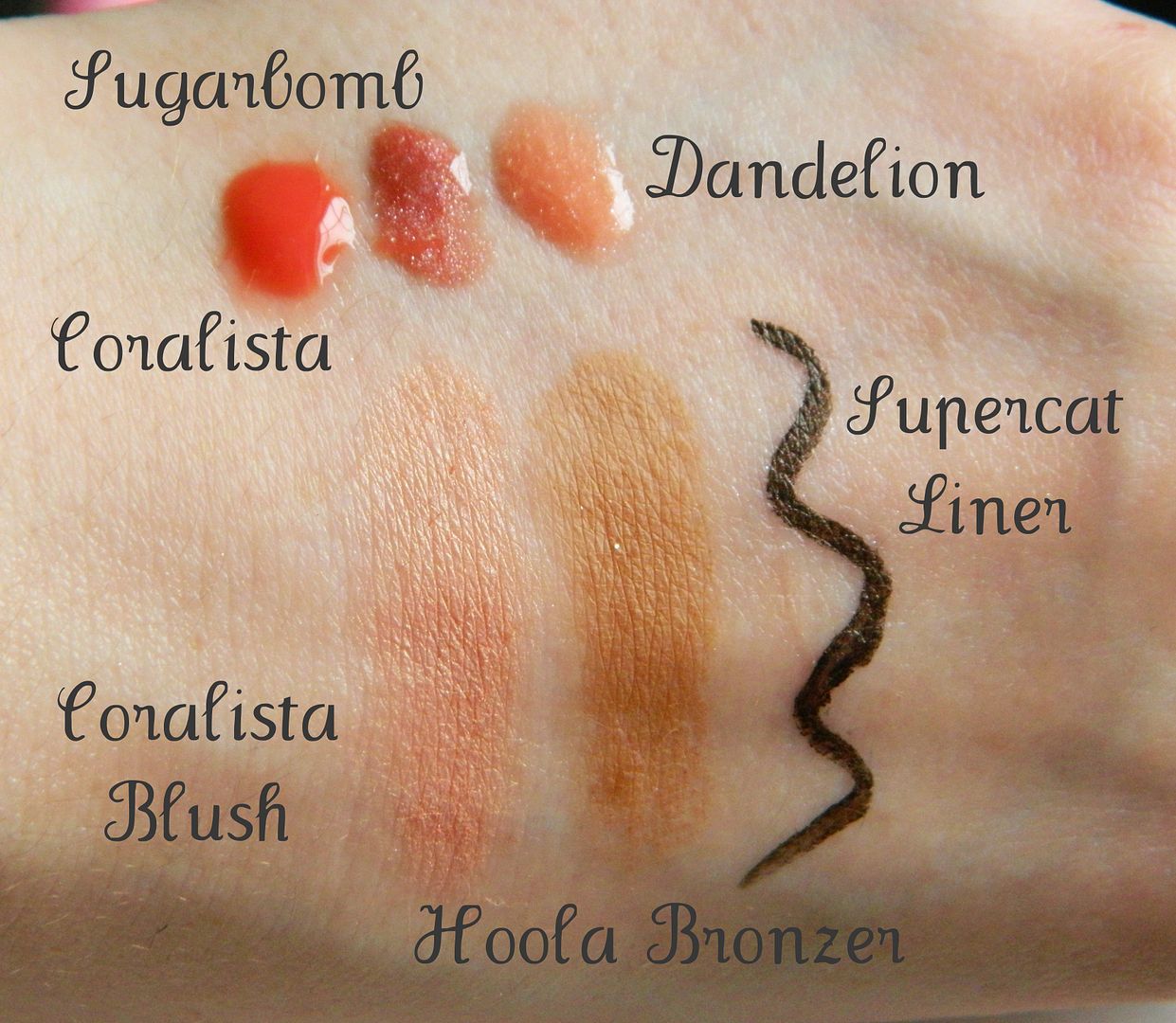 Hello everyone, I hope you're all having a lovely week. So as it has come to the end of December, and 2013 for that matter, I thought that I would share what products I have been enjoying throughout the last month of the year. To be honest, I hadn't tried many new products in this month as I was completely focused on buying for other people that I kind of forgot to pick up some new beauty products to try! I do think that my January favourite's will definitely be a bigger and better post for you all to read as even after just 1 week I'm already loving so many new things.
But saying all that, there have been quite a few products from December that I've been loving so I'll get straight into talking about them!
ESPA Optimal Skin ProSerum | LINK | Review
I feel like I never include any skin care products in my favourites post, but there has been a new addition to my routine that I have been loving. After trying and reviewing a sample of the ESPA Optimal Skin ProSerum, I was lucky enough to win a full size bottle! For over a month now I have been using this serum religiously every night before bed and I've noticed my skin is looking so much better than it used to. As it's packed with vitamins, anti-oxidants and other essential oils, this luxurious oil helps leave your skin looking and feeling amazing! If you're in the market for a high end skin care product that will improve the overall appearance of your skin, then I would highly recommend this.
Benefit Ultra Plush Lip Glosses | LINK
In December, I was lucky enough to have a Benefit Countdown To Love advent calendar to open and share with my little sister. Over the month I accumulated a mini collection of the Ultra Plush lip glosses and ever since then these were pretty much the only lip products I used in December! I did actually feature the
Coralista
shade in my
last favourites post
so my new 2 favourites are
Dandelion
and
Sugarbomb
.
Dandelion
is a beautiful light shimmery pink and
Sugarbomb
is a more brown toned shimmery pink. I never thought I would love a range of lip glosses so much, especially as I've been exposed to some really horrible formulas, but the Benefit Ultra Plush's are seriously amazing!
Benefit Coralista Blusher | LINK
So like I said, as I did have a Benefit calendar in December I have found some new products that I've fallen in love with! My next favourite of December is the Coralista blusher which (like many beauty products) has been on my wish list for ages. This is a beautiful light shimmery coral blusher that helps add colour, warmth and a healthy glow to my cheeks. For me, this is an amazing 3 in 1 cheek product that I've been wearing both during the day and in the evening - I think it's such a versatile shade. I absolutely adore this blush and I can't wait to buy the full size of it!
Benefit Hoola Bronzer | LINK
This is the last Benefit mini, I swear! Hoola bronzer is such a famous product here in the blogging world and I'm so glad I finally got to try it in December. I've been applying this with my Real Techniques Contour brush and it creates a really natural warmth to my skin. Paired with the Coralista blusher it helps makes my skin really glowy and look healthier! Again I would love to buy the full size of this as I think it's one of the nicest bronzers I have ever tried. It's not orange or pink toned so it looks really natural even on my pale skin.
Soap & Glory Supercat Felt Tip Liquid Liner in "Carbon Black Extreme" | LINK
After reading lots of good things about the Soap & Glory Supercat liquid liner, I thought I would try it out when my Eyeko Skinny Mini liner ran out. At first, I wasn't too sure if I was keen on the Supercat liner as the felt tip was much thicker than I would have liked it to have been. However, after playing around and experimenting with the Supercat I have found that I can achieve a thin, opaque black line on my upper lash line. As well as this I also find it lasts all day long with no smudging or fading. This is a really great eye liner and at just £6, it's amazing value for money too!
Lush Candy Mountain Bubble Bar
My last favourite of December was one of the Christmas edition bubble bars from Lush. Candy Mountain is a really pretty swirly pink and white mountain shape bar that you hold under running water to create bubbles! I believe it has notes of vanilla in it, so once in the bath, it creates lots of bubbles that smell amazing! I actually have a mini stash of Candy Mountain bubble bars as I love it so much. If you're lucky enough to find one of these in the Lush sales, then do grab 1 (well, as many as you can!) as they really do make gorgeous bubble baths.

So these are some of the products that I've been loving in December. I would love to hear what beauty, fashion or even skin care products you've been loving recently so do leave me a comment below! Thank you for reading today's post!


What are your December favourite's?