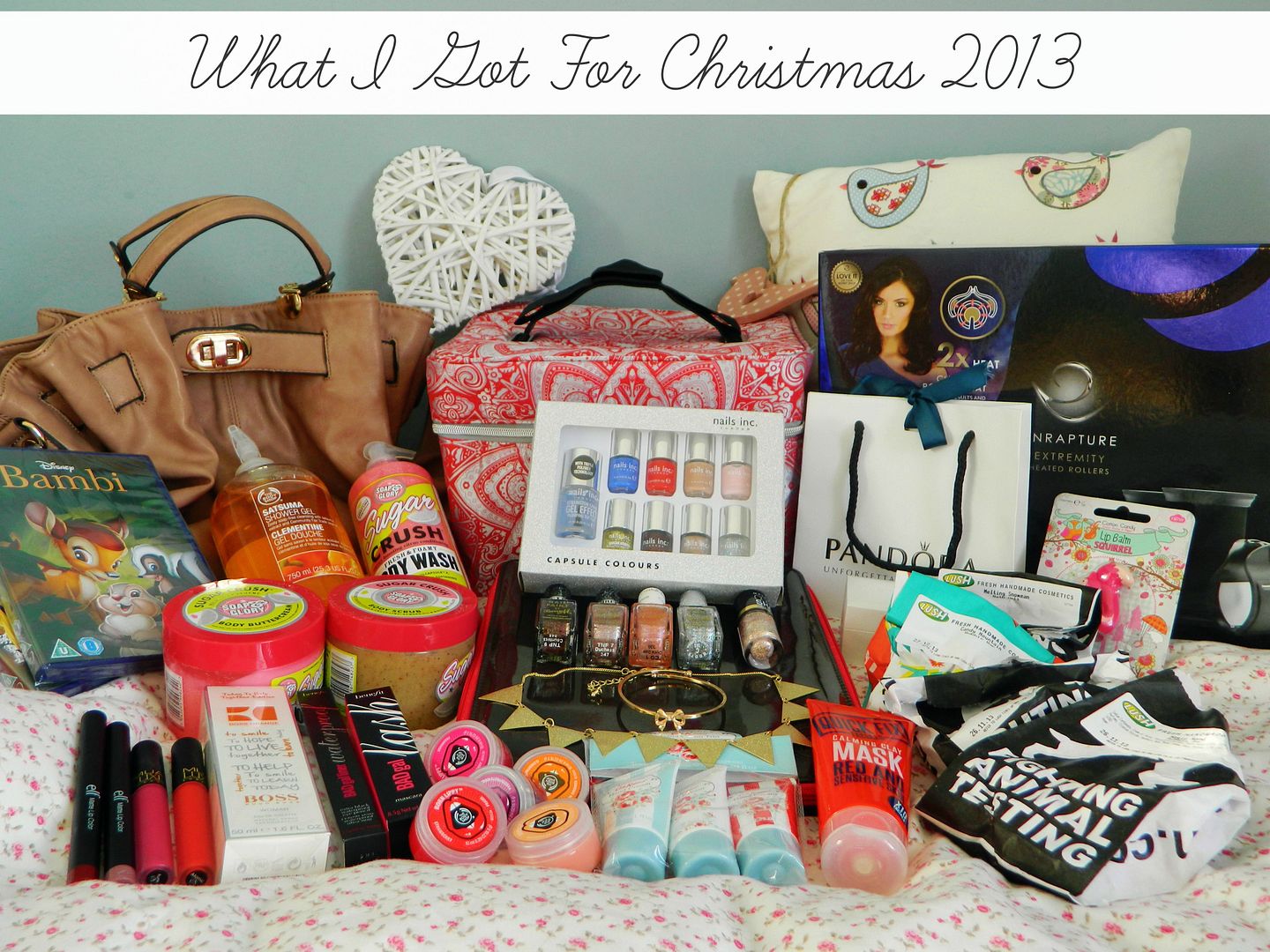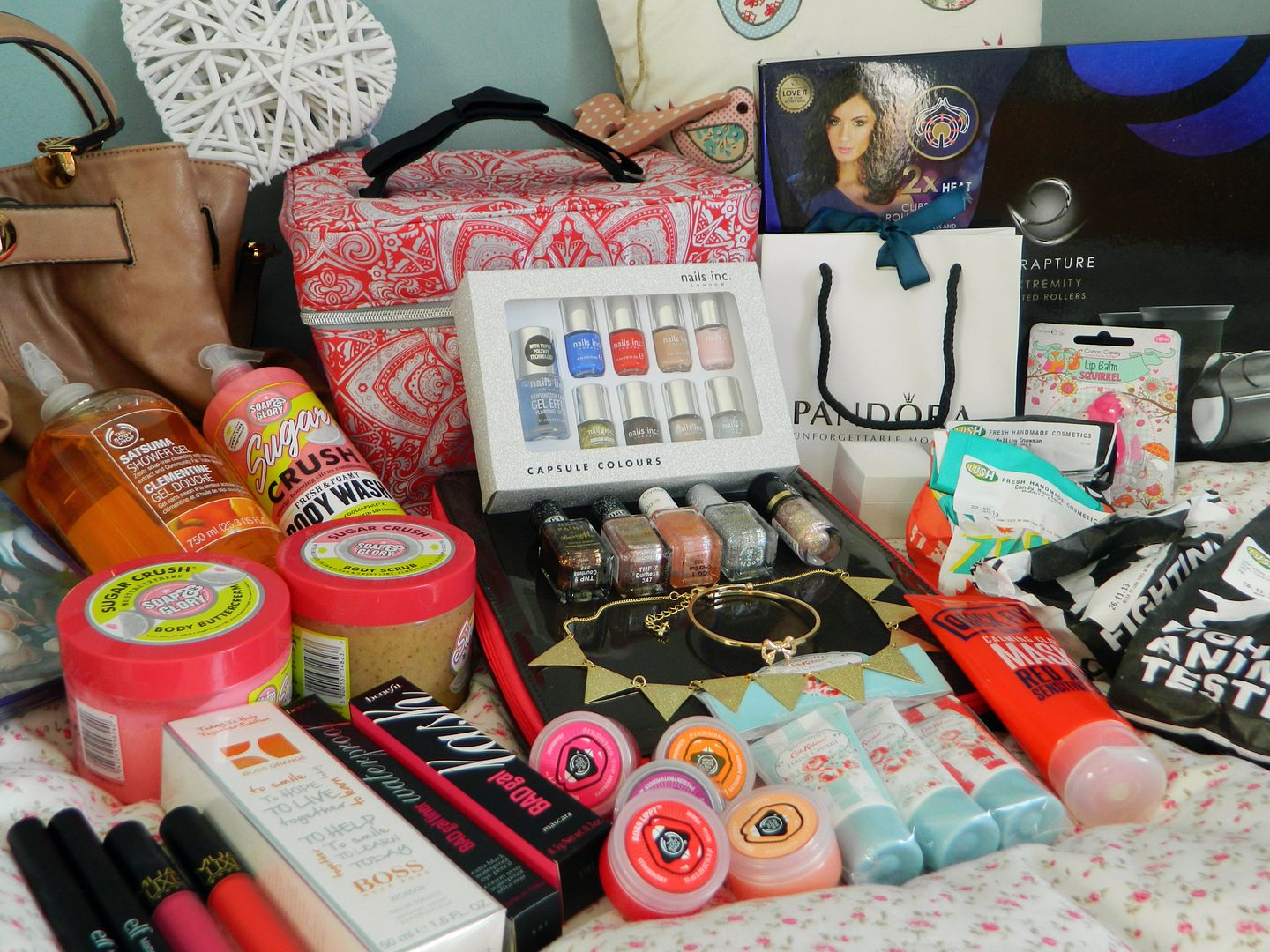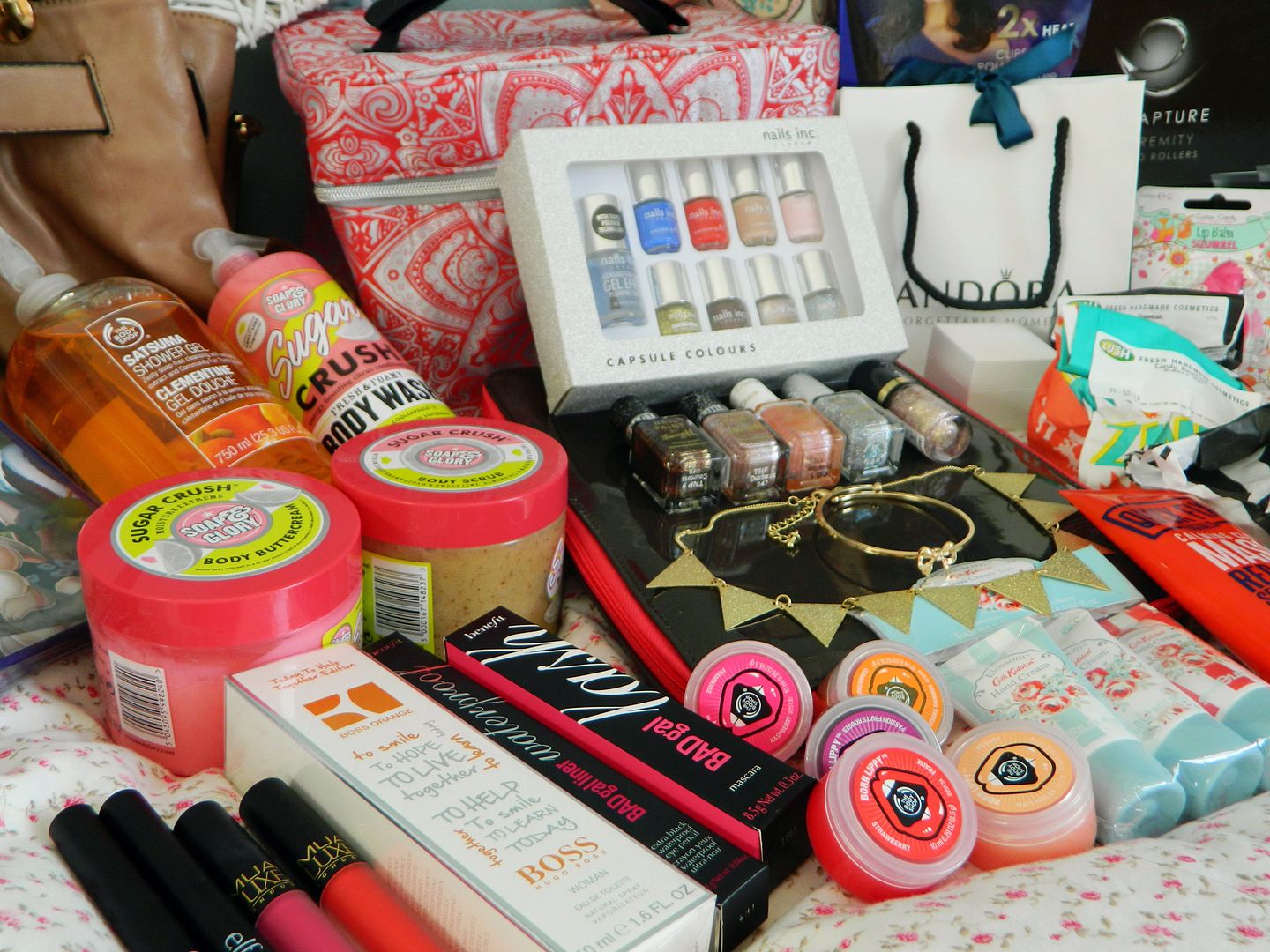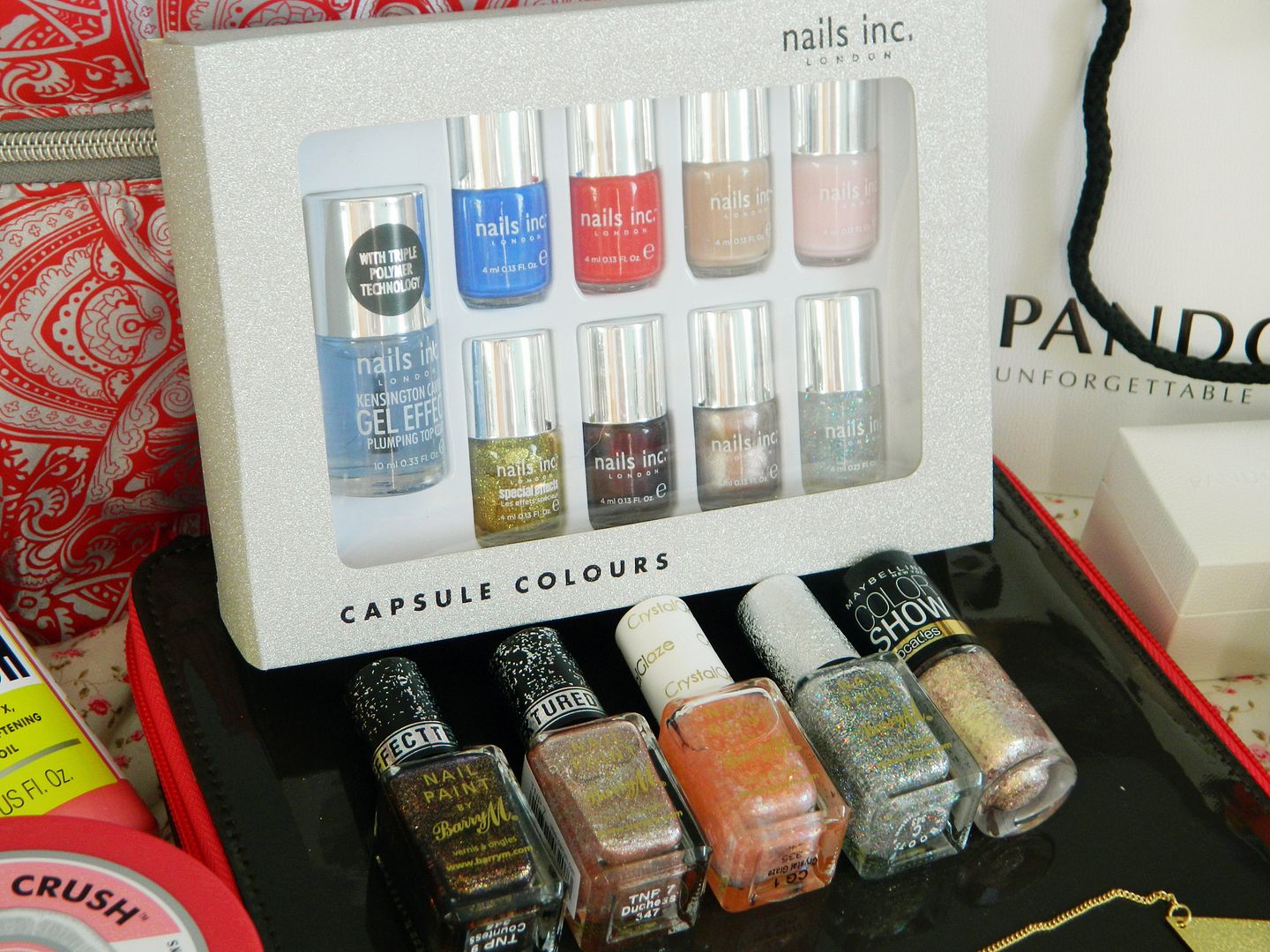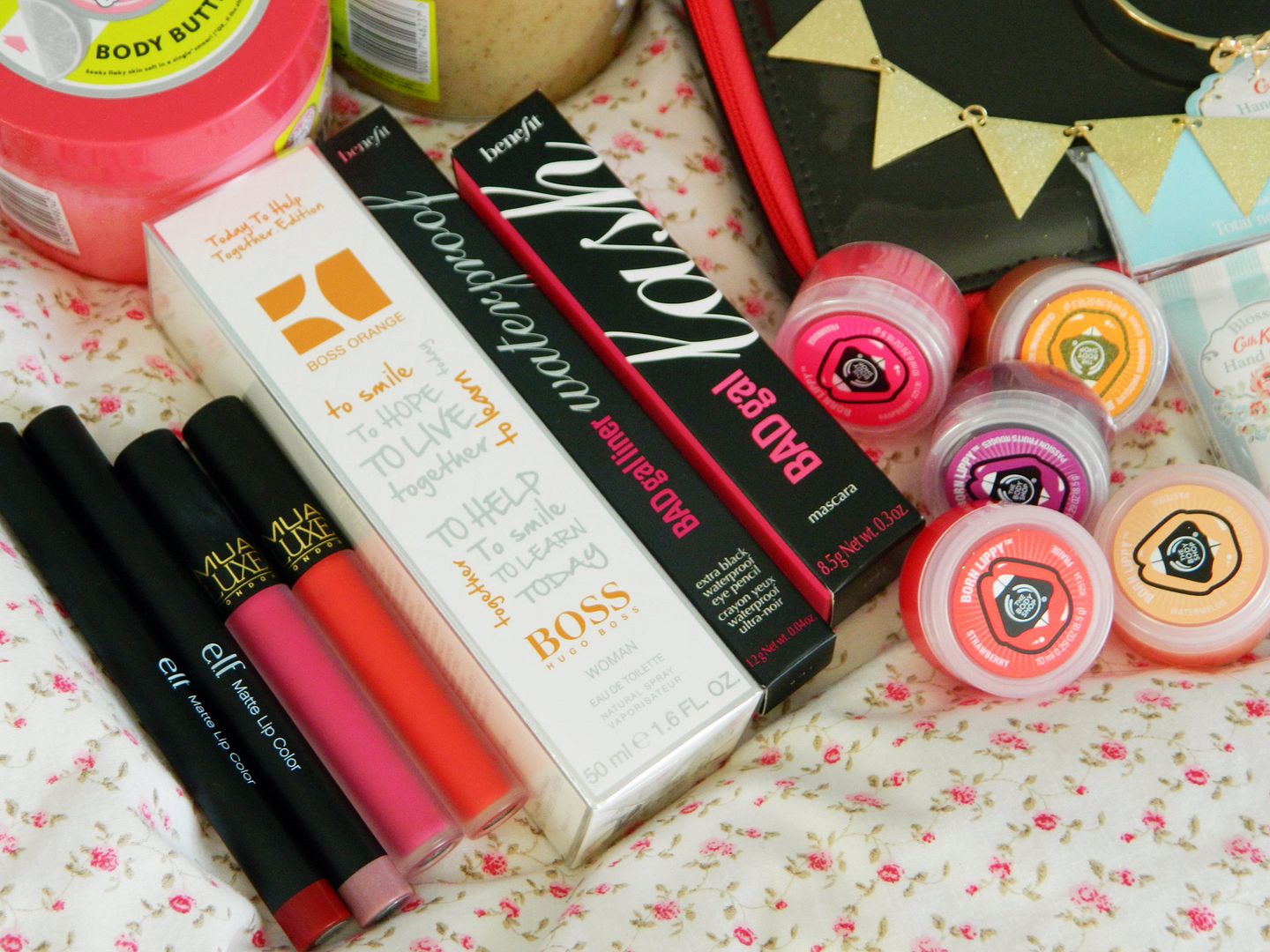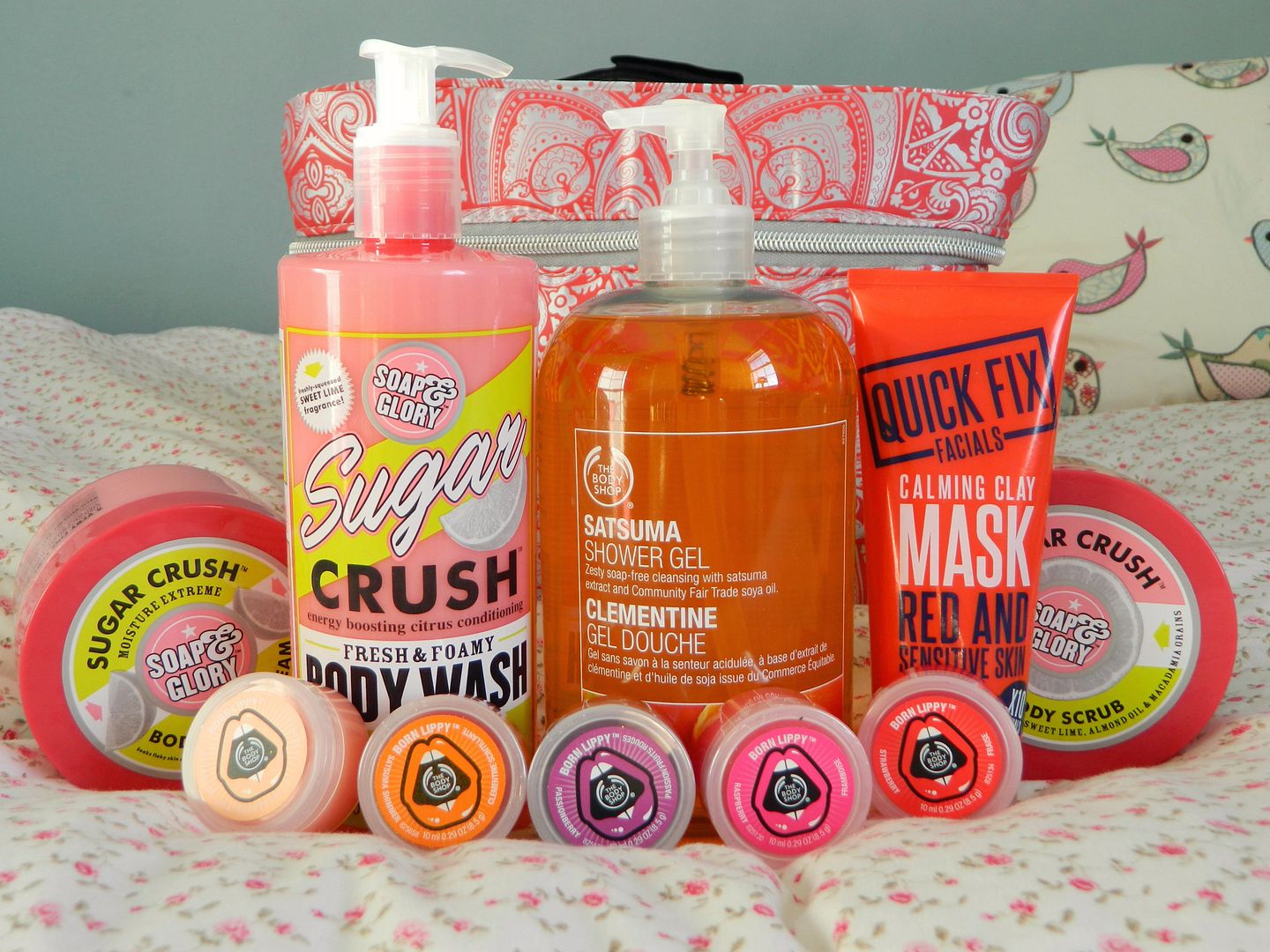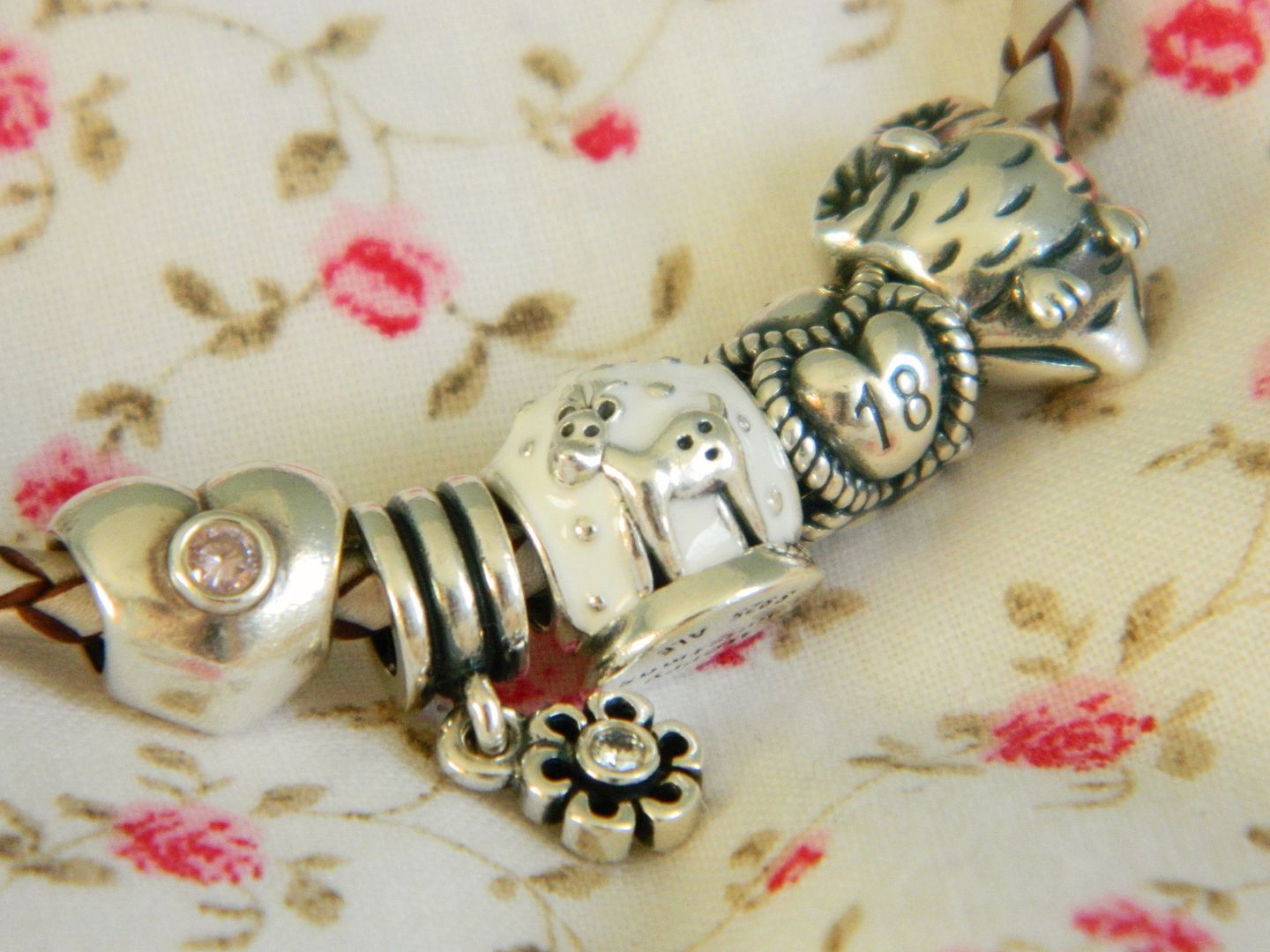 Hello everyone, I hope you're all having a lovely start to your weekend! Today I'm going to be sharing with you all what I got for Christmas. I love reading these kinds of posts as it's always interesting to see what people received at this time of year, plus they're a great way to discover some new products to try. I'm not going to go into a lot of detail about each present (that would make this post way too long!) but I will pick out a few bits and pieces that I really do love. I am by no means trying to brag about anything that I got, in fact a lot of my readers actually wanted to see this post so I thought I would go ahead and make it! I hope you enjoy this post and do let me know what you got for Christmas!

From my parents, I got quite a few things ranging from new beauty products to try, pyjamas, a gorgeous new bag and lots of smellies! I was really happy to see that I received the Soap & Glory Yule Monty set as I've seen so many posts saying that it is such a lovely kit. It comes with the Sugar Crush body wash that I've been wanting to try for ages plus some new bath/ skin care products that I haven't tried yet. I also received the Sugar Crush trio of body wash, body scrub and body butter, so it's safe to say I'm going to be smelling of limes for quite some time haha!

I also received quite a few makeup bits including the Soap & Glory Girl-O-Whirl set that contains: the Thick & Fast mascara (a staple in my makeup bag), Sexy MotherPucker Glossy Stick in Nudist (a new favourite!) plus 6 eyeshadows, 6 lip colours, a bronzer and facial powder. This is a great little kit that I know I'm going to get tonnes of use out of! I also got the Benefit Double The Bad which contains the Bad Gal Lash mascara and Water Proof liner. These are both amazing products and I'm particularly impressed with the eye liner as it really does stay all day, even in the water line!

On my mum's side of the family we do Secret Santa every year as it saves us having to buy presents for everyone, plus it's lots of fun! From my Secret Santa I received the Quick Fix facial mask for sensitive skin and some Lush goodies - a lovely pamper kit! I've already tried the facial mask and I have to say I'm really impressed! It helped reduce the redness on my cheeks plus it calmed down any blemishes that I had. This is a great product and I highly recommend you trying this out, especially as there is a face mask for every skin type!

Finally, this Christmas my boyfriend really did spoil me! He bought me the Enrapture Extremity Heated Rollers which is something I've wanted to try for ages! I've used them a few times since Christmas and I find they produce really natural looking curls that stay in place all day. Admittedly I do need to have a bit of practice with them so that I can find a way to produce lots of volume as well! He also bought me a really lovely reindeer Pandora charm for my bracelet which I think is beautiful! I absolutely love deers/ fawns at the moment so this is such a special charm to put on my bracelet. Finally he also bought me a new bottle of the Hugo Boss Orange perfume as I was running low on my old one. This is such a lovely fragrance that's perfect for the Spring time so I can't wait to start using it again.

As well as all of these lovely presents, I did also receive lots of chocolates, sweets and so many socks and slippers - people must know I get cold feet haha! I absolutely love all of the presents that I received this Christmas and I'm so grateful for everything. If there are any products here that you would like to see a full review on then do let me know in the comments! Thank you for reading this post and I'll talk to you all very soon.
What did Santa bring you this Christmas?