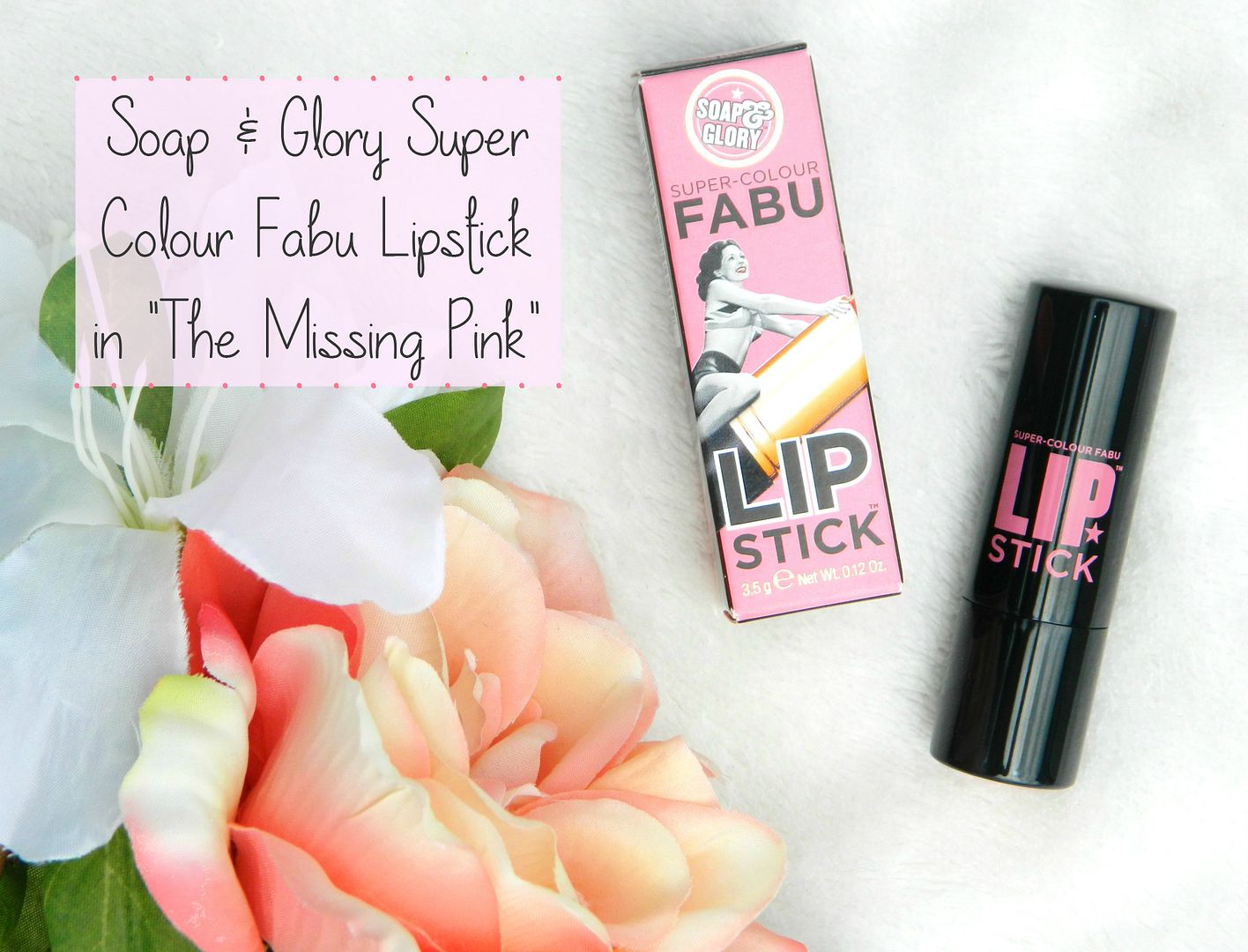 Soap & Glory Super Colour Fabu Lipstick in "The Missing Pink" | £9.00 |
LINK
Despite owning numerous lipsticks in a variety of shades, I was never able to find "the one" that I could stick to and officially call my everyday lipstick. I used to easily get bored of nude lipsticks and after a while I just wanted to go back to wearing brighter and more fun colours. After a recent trip to Boots and being sucked into the 3 for 2 offer on
Soap & Glory
makeup, I decided to try out one of their Super Colour Fabu Lipsticks in the shade "The Missing Pink" and now I can finally say I've found my perfect everyday lipstick! I've only tried one of the
matte versions
of these lipsticks before, but as it's summer I much prefer a glossier looking lip so I decided to give this beautiful shade a try.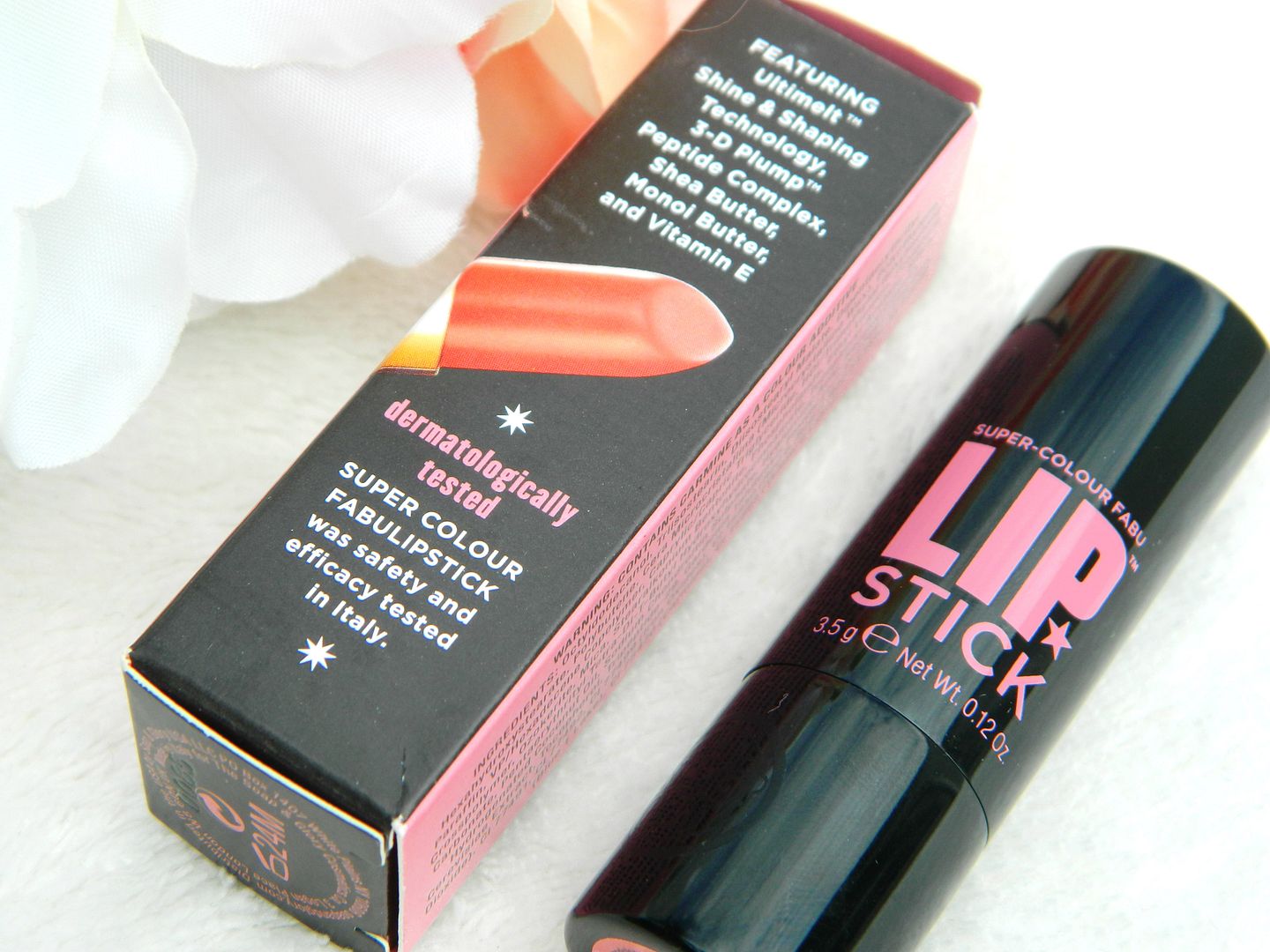 The Super colour Fabu Lipsticks come in their own individual box which I personally think makes a lipstick seem a lot more expensive - not just the £9.00 I actually paid. As this lipstick is from the satin finish line, the outer packaging of the lipstick itself is a glossy black tube with the signature pink Soap & Glory writing on the front. As much as I adore Soap & Glory's packaging, the fact that everything is black and pink makes distinguishing my liquid liner from my brow pen from the bottom of my makeup bag quite a tricky job. However I still love it and think it's very pretty to look at!

"The Missing Pink" is a gorgeous pink/ nude with a satin finish and has a small amount of very fine shimmer in it. I really love the finish of this lipstick as it leaves a good amount of sheen on the lips but at the same time isn't overly shiny and glossy. This means those who prefer a matte lip might still be able to get away with this shade yet at the same time those who are a lover of the glossy lip can apply a pink or nude lip gloss over the top to make more of an impact! For me I think it's a perfect in between and I love just wearing it on its own.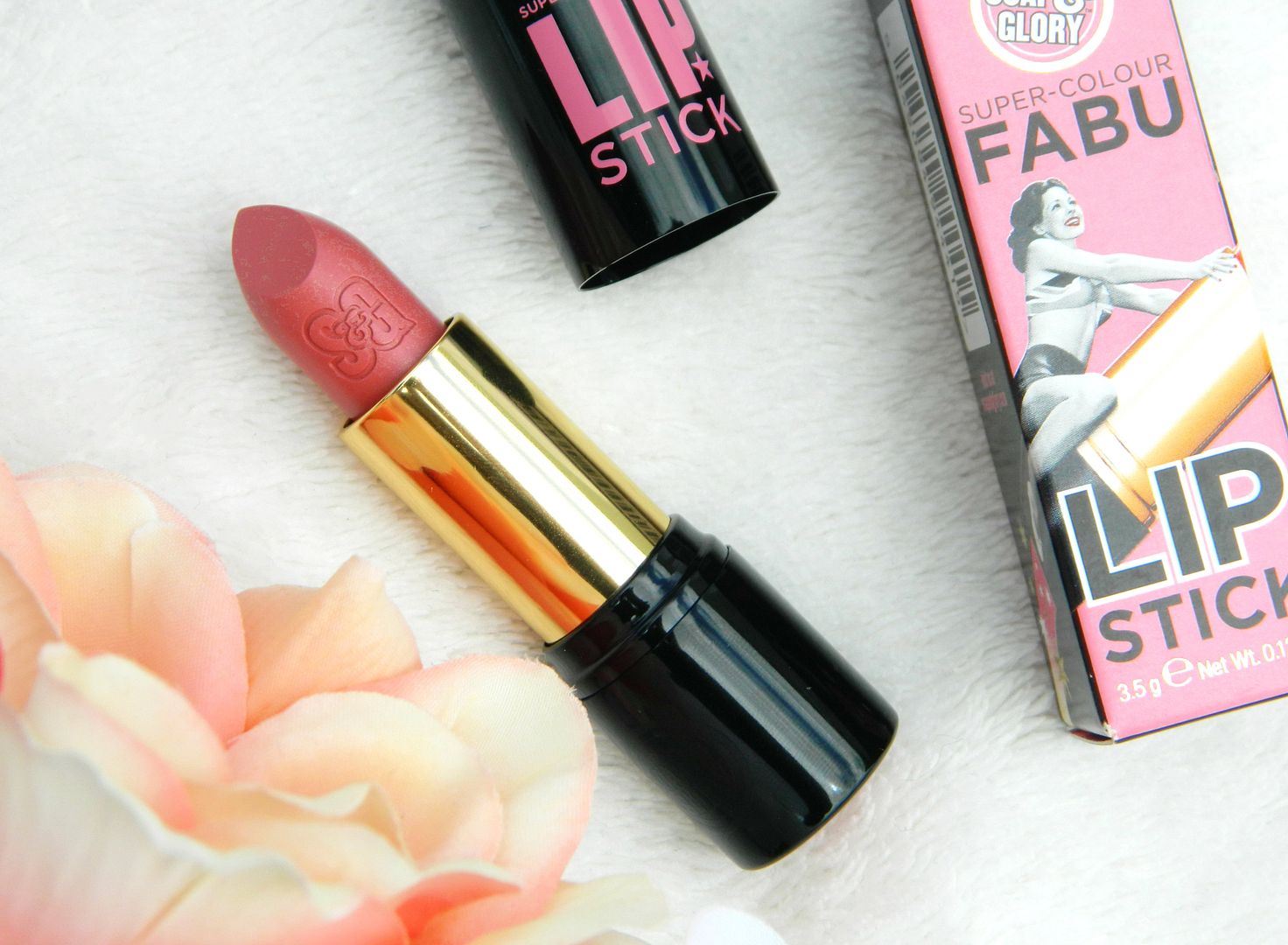 After applying "The Missing Pink" for the first time I was absolutely blown away by how beautiful the formula was! This satin finish lipstick contains shea butter, monoi butter and vitamin E which together makes it super creamy, soft and a complete dream to apply. Usually some nude lipsticks can cling to drier patches of skin on the lips as their formulas aren't very nourishing, but for "The Missing Pink" I can actually feel my lips being hydrated as I wear it! Even though "The Missing Pink" is such a creamy lipstick, I find it has a really good wear time of about 3 to 4 hours which is usually how often I reapply my lipstick anyway. I also find it wears off pretty evenly too so you're never left with that awkward lipstick line around your lips!

Another thing that I love about this lipstick (which you can actually find in most Soap & Glory lip products) is the scent of the product. If you like sweet, pleasant vanilla scents then this lipstick is definitely one for you! It tastes amazing on the lips (even thought you shouldn't be tasting them haha!) and I think this makes the lipstick feel even more luxurious and high end.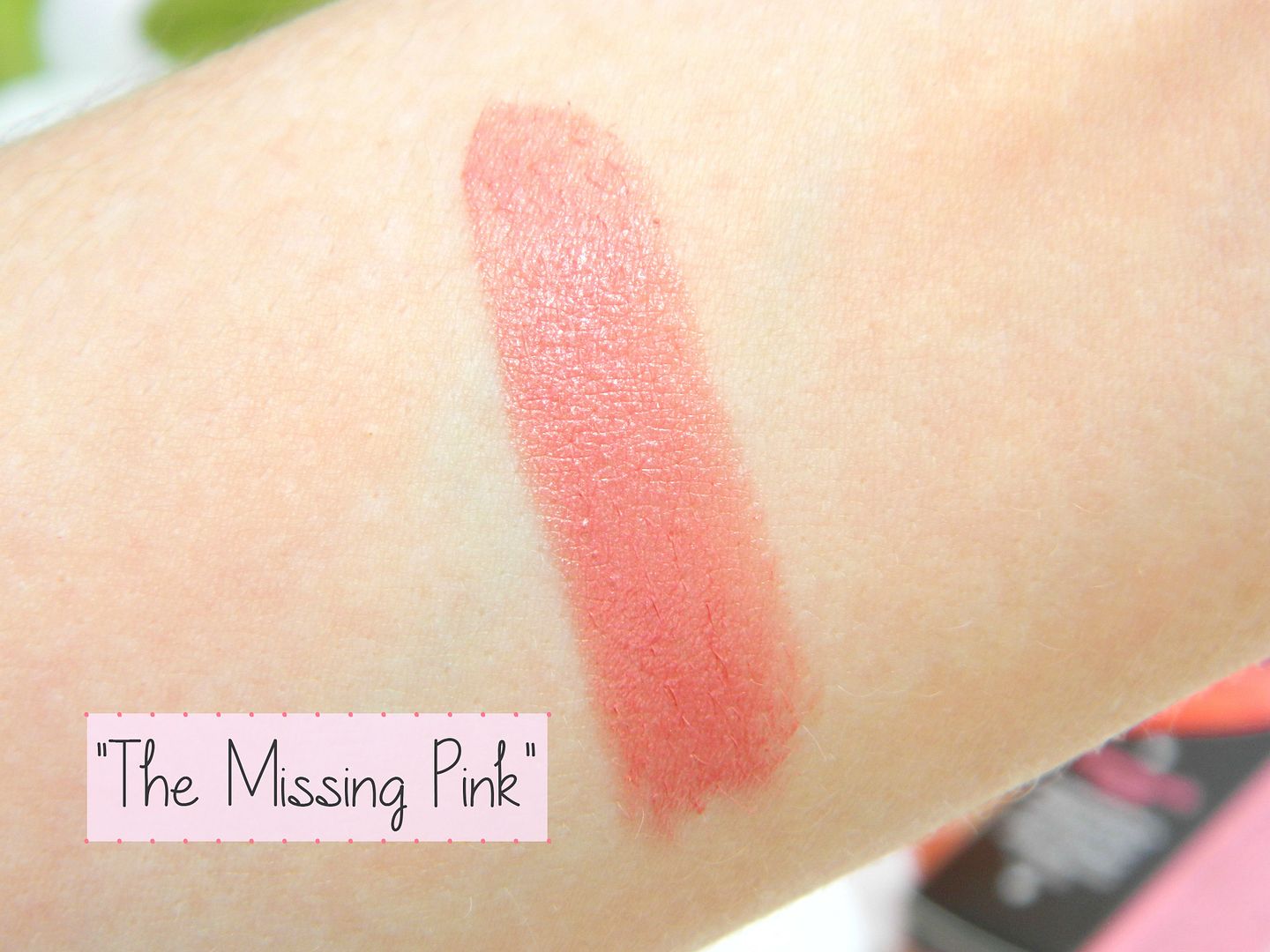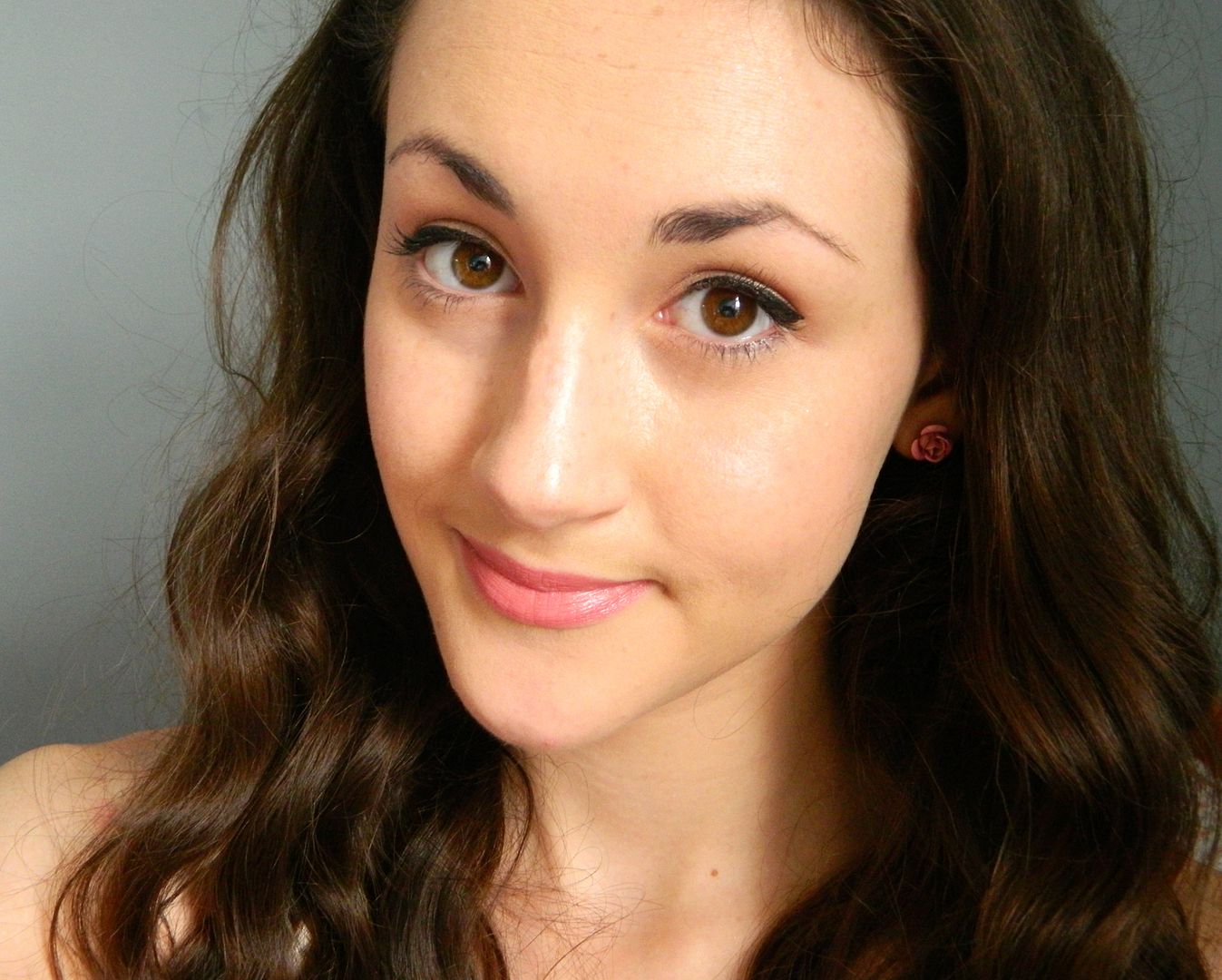 Overall I'm seriously impressed with how well this lipstick works! I love that it's such a wearable nude shade that works with every makeup look and occasion. I also think this lipstick would work for a huge array of skin tones, especially the fairer skins as it's such a beautiful and natural shade. I'm really tempted to pick up some more of these lipsticks so if you've tried them before please let me know what shades you've tried!
Just a quick mention to any Pinterest lovers out there, I've recently joined and have become instantly hooked! My username is: belleamiebeauty and if you want to follow me then
click this link here
! Thank you for reading.