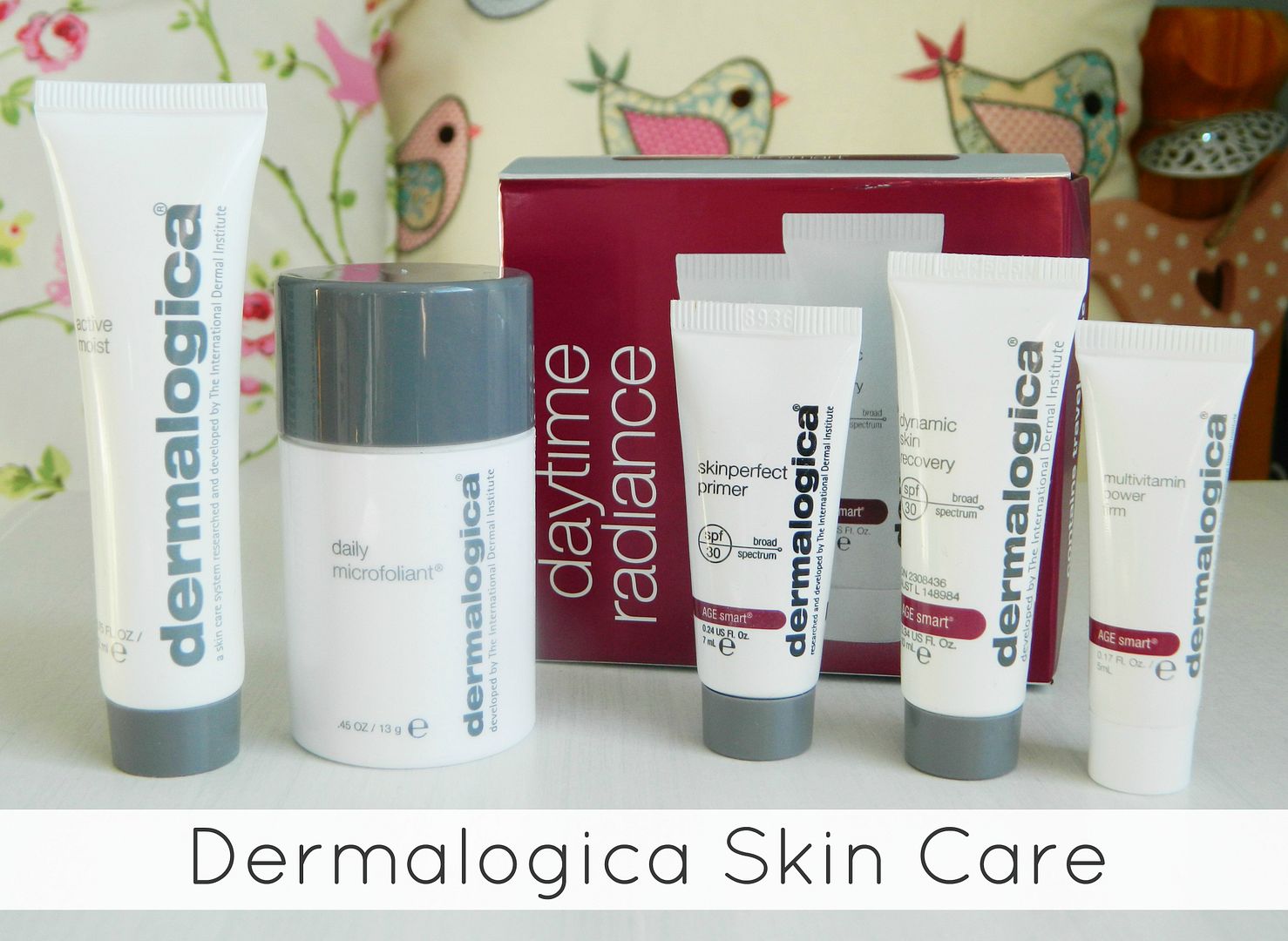 Hello everyone! For me skin care is such an important routine and I believe that using the right products is key in order to achieve beautiful looking skin all year round! I have been using and learning about the brand Dermalogica at college for nearly 2 years now and I have learnt all about the amazing benefits of using these highly effective products on a day to day basis. Despite knowing all this and loving them so much, I have never actually tried them in my everyday skin care routine (mainly due to the high end price). I was recently contacted by a new online skin care company called
Beauty900
and was asked to try out a few of the Dermalogica products that they sell on their website. I didn't know exactly what products I would be receiving but I couldn't wait to be able to finally test out some of their products in my skin care routine!
I was sent a small selection of travel sized products including 2 very popular products from the Dermalogica line as well as the Daytime Radiance set. I was very excited to give all of these products a try and after a month of doing so, I'm now ready to share my thoughts and experiences with these skin care items!
Please do bare in mind that I have a young dry/ normal skin type so not all of these products will work in the same way for you as they did for me!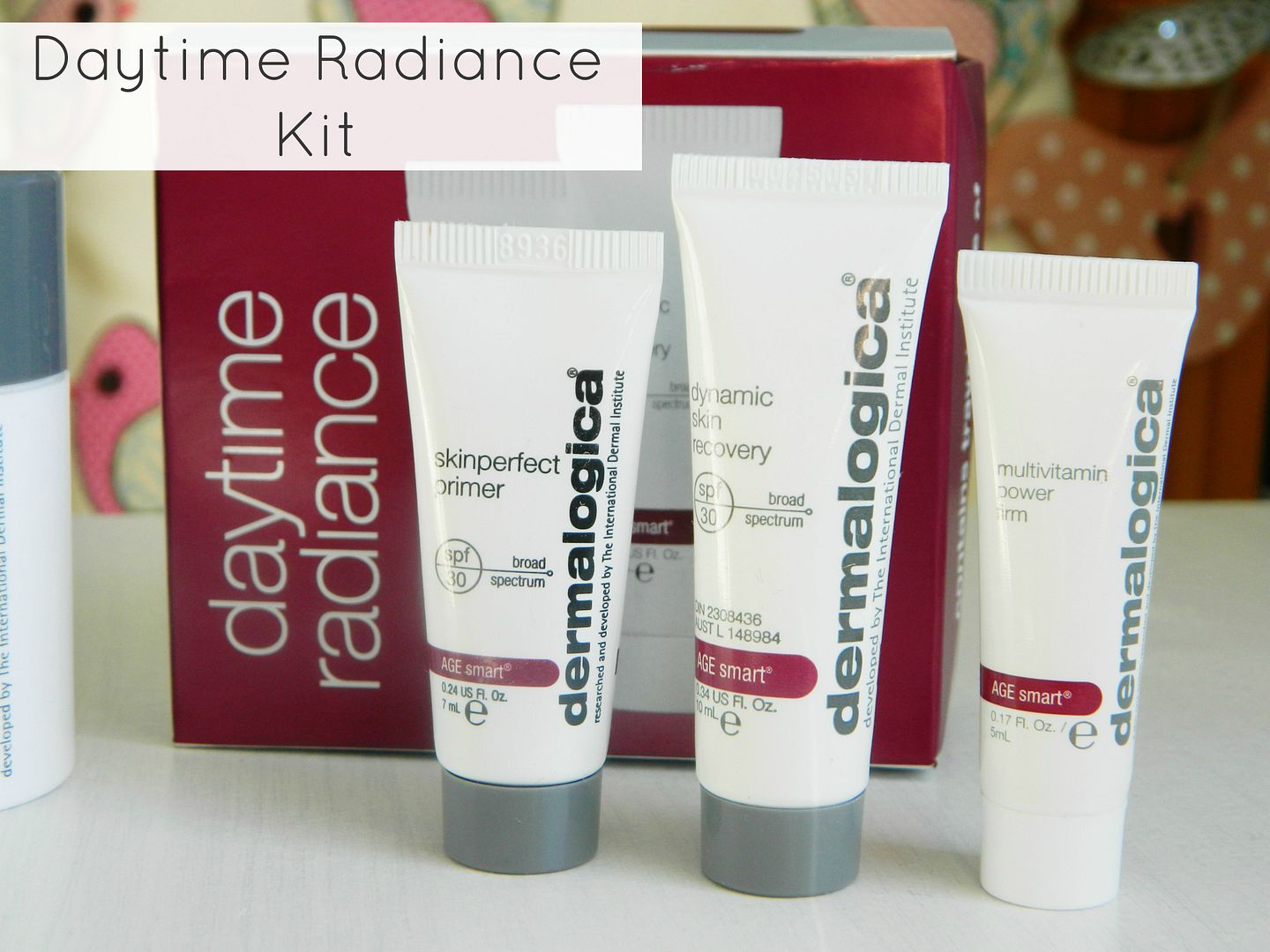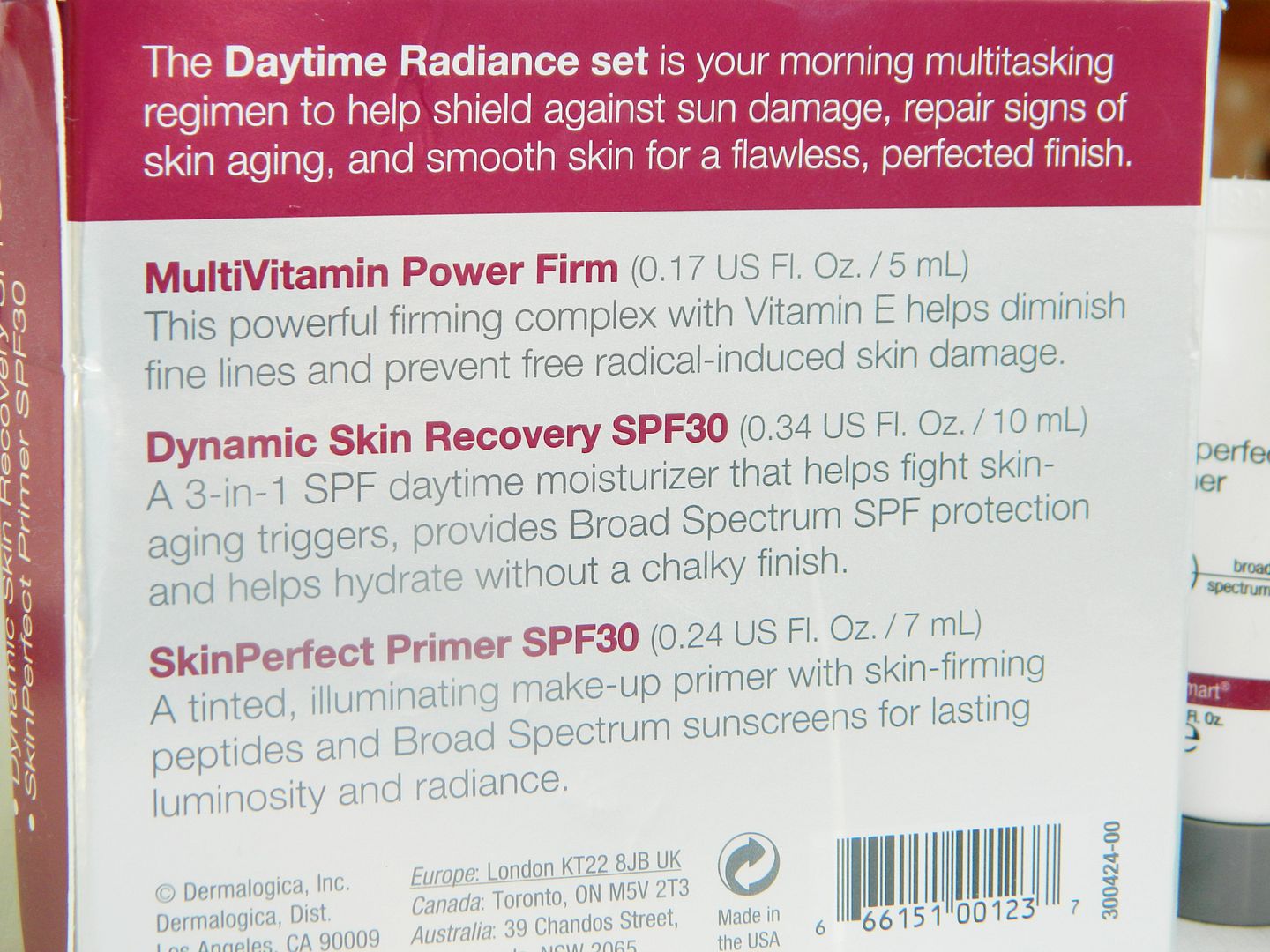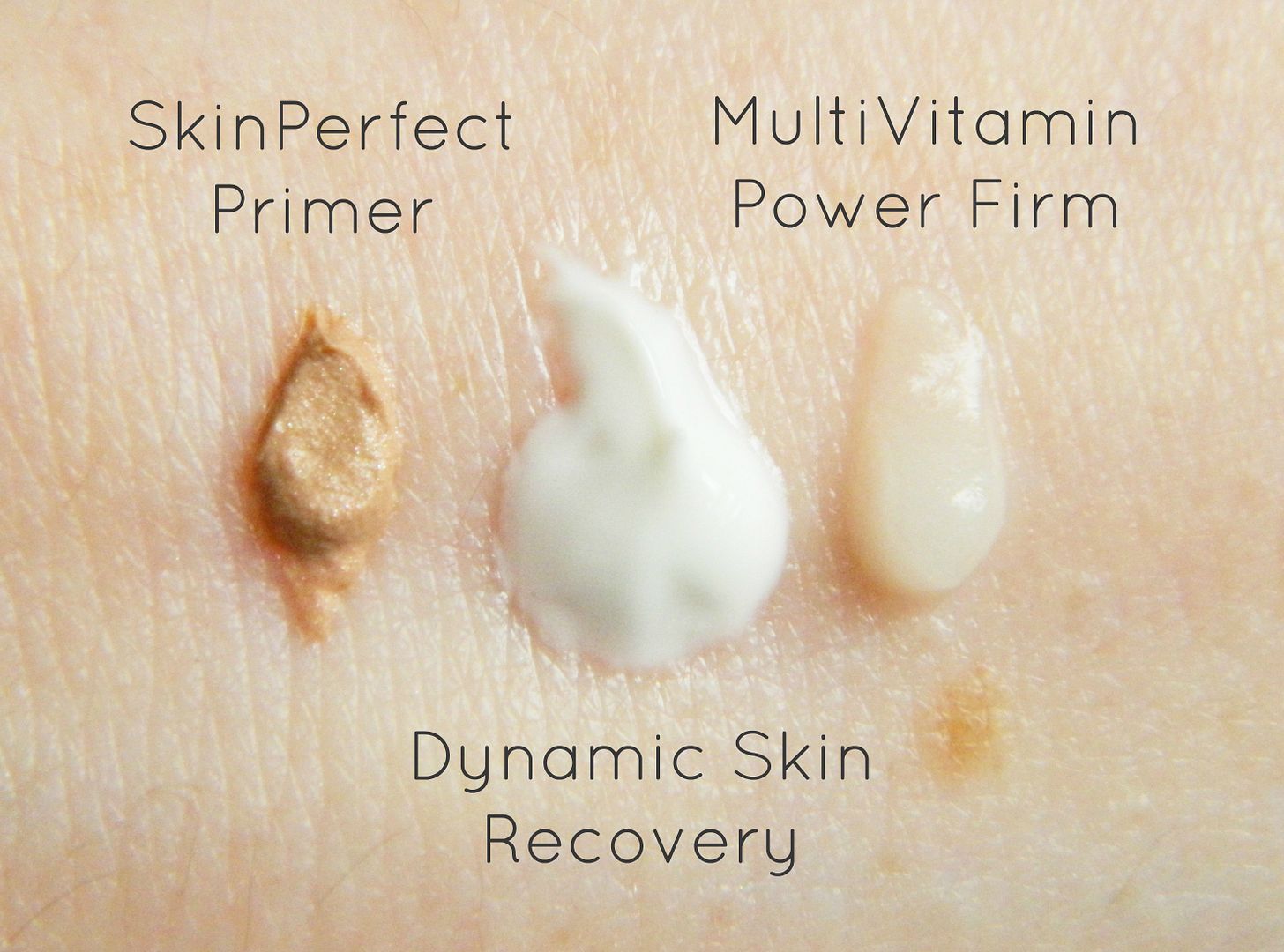 Dermalogica Daytime Radiance Set*
| £18.00
| LINK
Firstly I was able to try the Daytime Radiance set that contains 3 miniature products that together help create a flawless base for your makeup plus help protect your skin throughout the day. The 3 product that come in this set are: the
SkinPerfect Primer
, the
Dynamic Skin Recovery
moisturiser and the
MultiVitamin Power Firm
. This little set is targeted at ageing skin but so technically I'm not in the right age group to see the full effects from using these products. However, depending on your skin type, these product can still work wonders for your skin!
The
SkinPerfect Primer
is probably my favourite product out of the 3 as it's a great everyday primer to apply underneath your foundation to help it last all day! It has a matte finish plus has a hint of colour which I find helps your foundation to blend flawlessly into your natural skin colour. It also has a really smooth texture that makes your skin feel soft to the touch all day. Plus with the added SPF 30 you know that your skin will have that added protection from using this product on a daily basis. I've really enjoyed using this product and as you only need a small amount of this to cover your face, it will last very long time too!
Next up is the
Dynamic Skin Recovery
daily moisturiser and unfortunately this is a product I've had a love/ hate relationship with. It has a lovely rich texture that blends into your skin beautifully and really feels like it is treating your skin. The only problem I had with this product is that it didn't feel like it was actually hydrating my skin and as I have dry/ normal skin, this did feel slightly uncomfortable during the day. For me, I do love a moisturiser that really hydrates my skin, so using this alone wasn't the best for my skin type. As much as I like the thick, rich texture of this product I did have to stop using this after a while as it really wasn't suitable for me. I do think that if you have an oilier skin type that needs a lighter moisturiser formula, then this will sit much better with you!
The final product from the Daytime Radiance set was the
MultiVitamin Powder Firm
. Now this is definitely the product out of the 3 that I knew I wouldn't see much benefit from as I do have very young looking skin. This is a gel like product that feels like a really smooth primer that helps combat fine lines and wrinkles. Whilst I can't give you a definitive review of this product, I can say that the texture is beautiful and it does apply smoothly to the lip and eye areas. I think that the more mature lady or gent will really love using this product as it's packed with vitamins to help the overall appearance of your skin. If I was a bit older then I would love to have a product like this in my skin care routine, but for now it really wouldn't make much of a difference!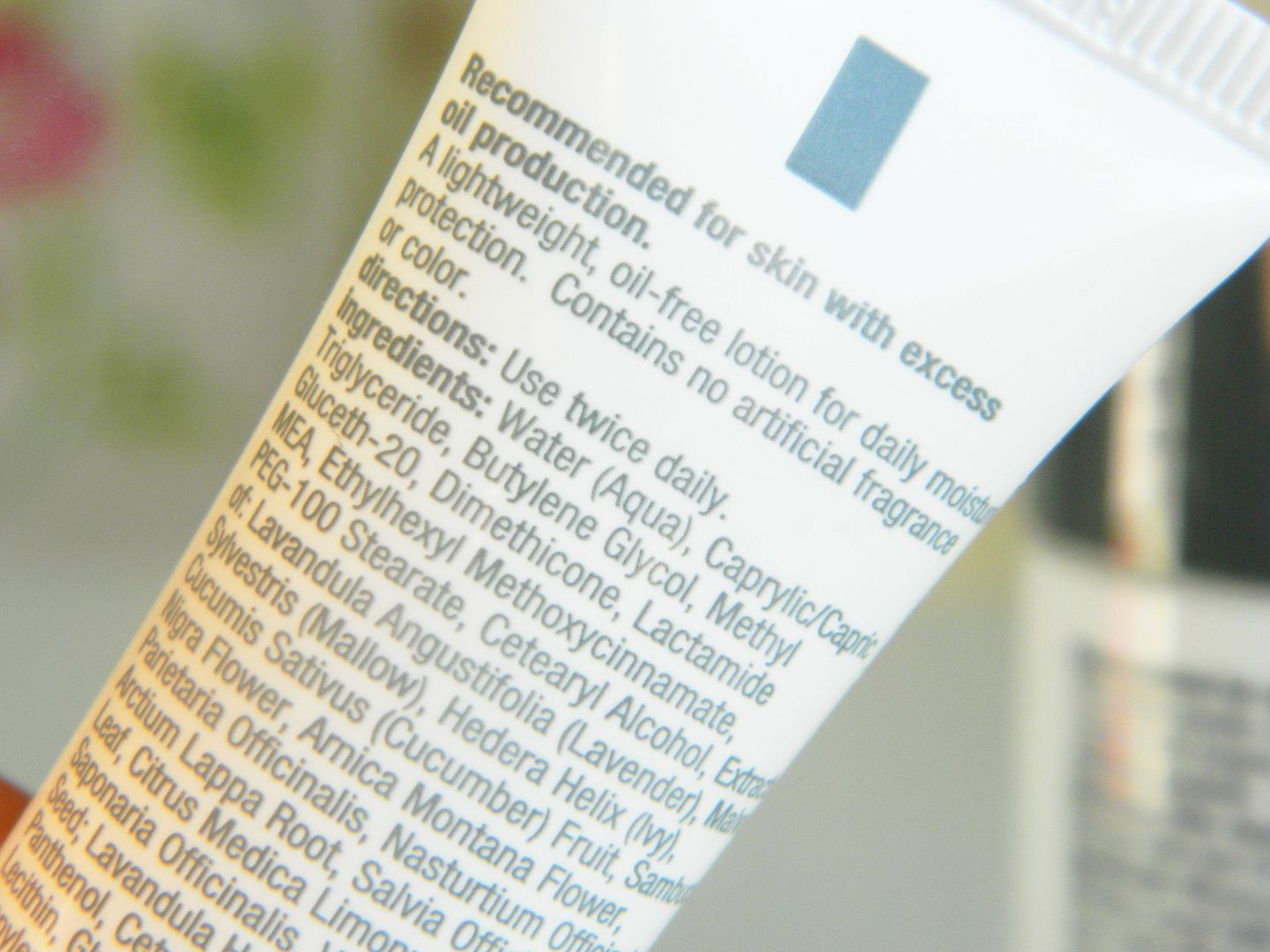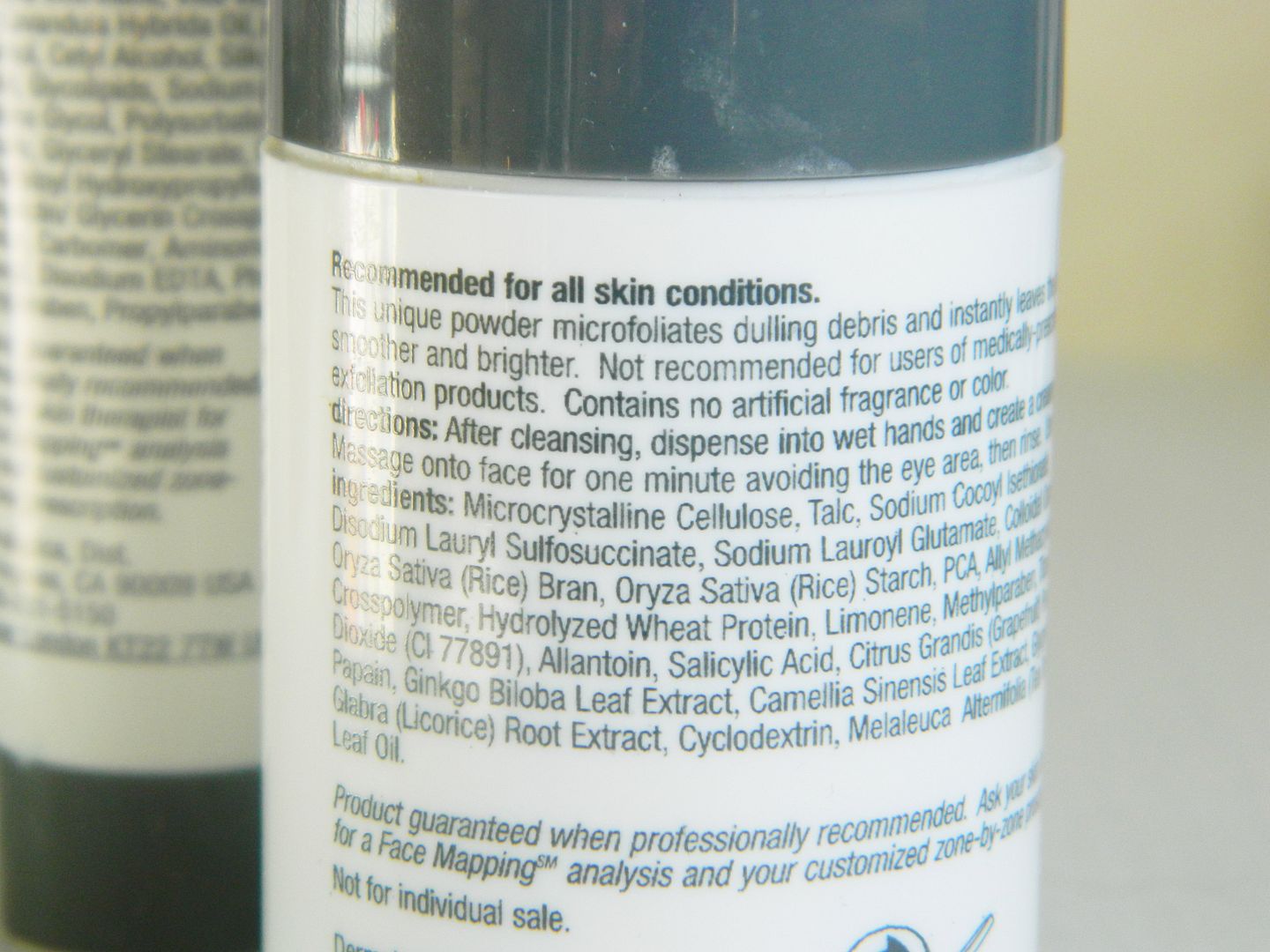 Dermalogica Active Moist Moisturiser* | £41.00 (full size) | LINK
The next product I was able to try was a travel size version of one of Dermalogica's best selling moisturisers; Active Moist. This is targeted at oily skins as it has an oil-free formula that is light on the skin. Again, this is another product that isn't designed for my skin type so I personally felt it was far too light for my skin. I do however find that this is the perfect moisturiser to use for a night out when you want your makeup to stay in place all night due to the oil-free formula! This has been the only time I've really tried this moisturiser and on this occasion I did really like it so I will definitely be saving it for my nights out with the girls!
Dermalogica Daily Microfoliant Exfoliator* | £38.50 (full size) | LINK
Last up is my favourite product out of all of the Dermalogica skin care I was able to try and this is the Daily Microfoliant which you may have seen in my
January favourite's post
! Having dry skin means a daily exfoliator is essential to have bright and clear looking skin. Daily Microfoliant is a finely milled rice bran powder exfoliator that you mix with water in order to create a creamy consistency. As the exfoliating particles are so small, it feels really gentle on the skin that it's perfect to use everyday as part of your skin care routine. I found that within just 1 week my skin looked so much brighter and clearer as well as feeling really soft! I can see why so many people love this product and if I could afford to repurchase this (oh the joys of being a student), I would definitely keep on using it.
So these are my thoughts on a small selection of products from Dermalogica. Please do remember that everyone's skin type is different, so what works for you may not work as well for me! Every one of these products is lovely and does what they are meant to do, just not all are suitable for my skin type. If you are interested in trying Dermalogica's skin care line, then do try out the
Beauty900 face mapping service
that will help find the right products for you!
Have you tried Dermalogica's skin care line before?
What is your favourite product from Dermalogica?