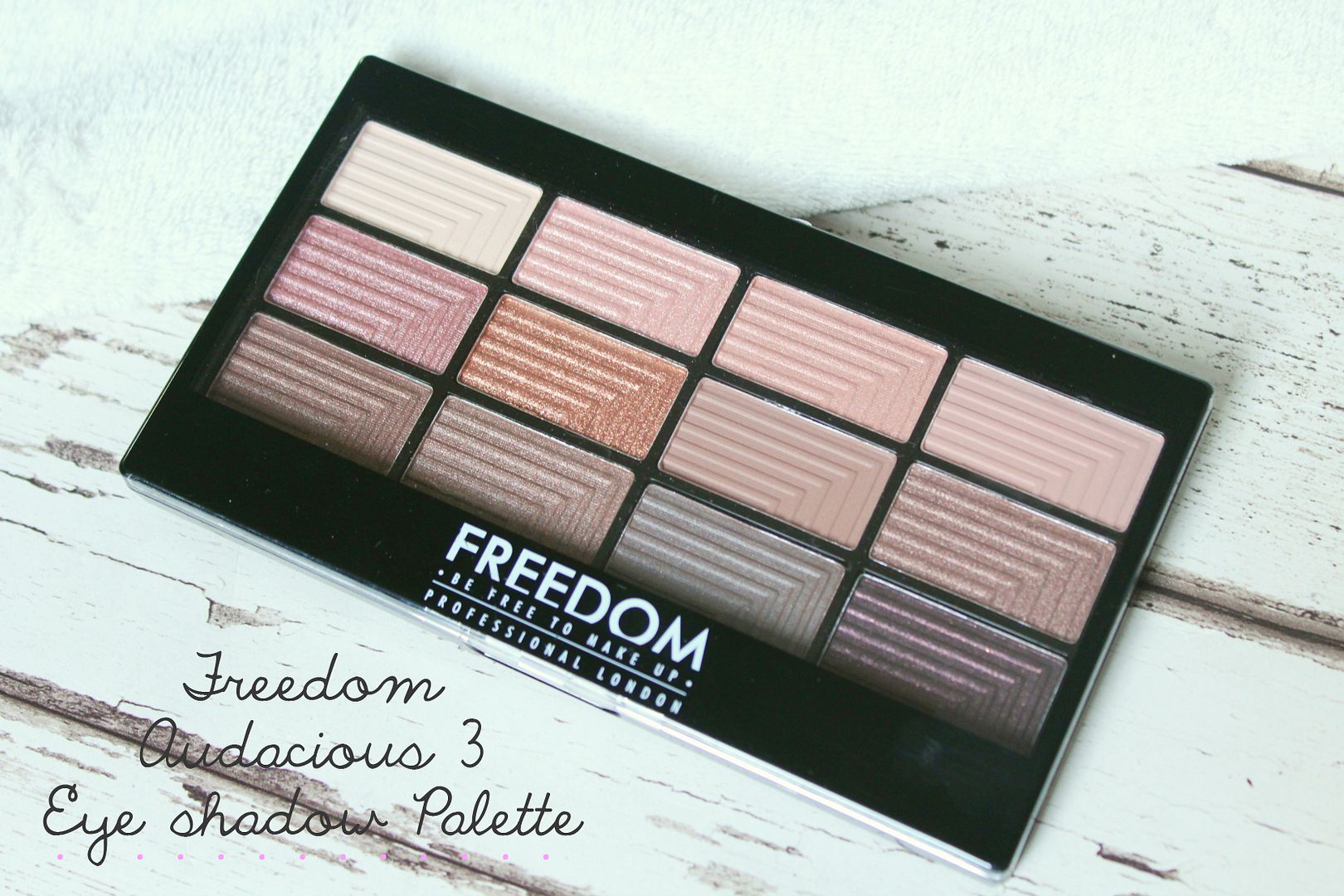 Freedom Pro 12 Audacious 3 Palette | £4.00 |

LINK
I love neutral eye shadow palettes as much as the next beauty blogger and I can never say "no" about adding a new one to my collection. After doing a bit of blog stalking, I came across this gorgeous looking palette by a brand called
Freedom
. I had heard about their products before but had never got round to trying them out. I was really surprised at how affordable their products are so on my next shopping trip I decided to pick up the Audacious 3 palette from my local
Superdrug
!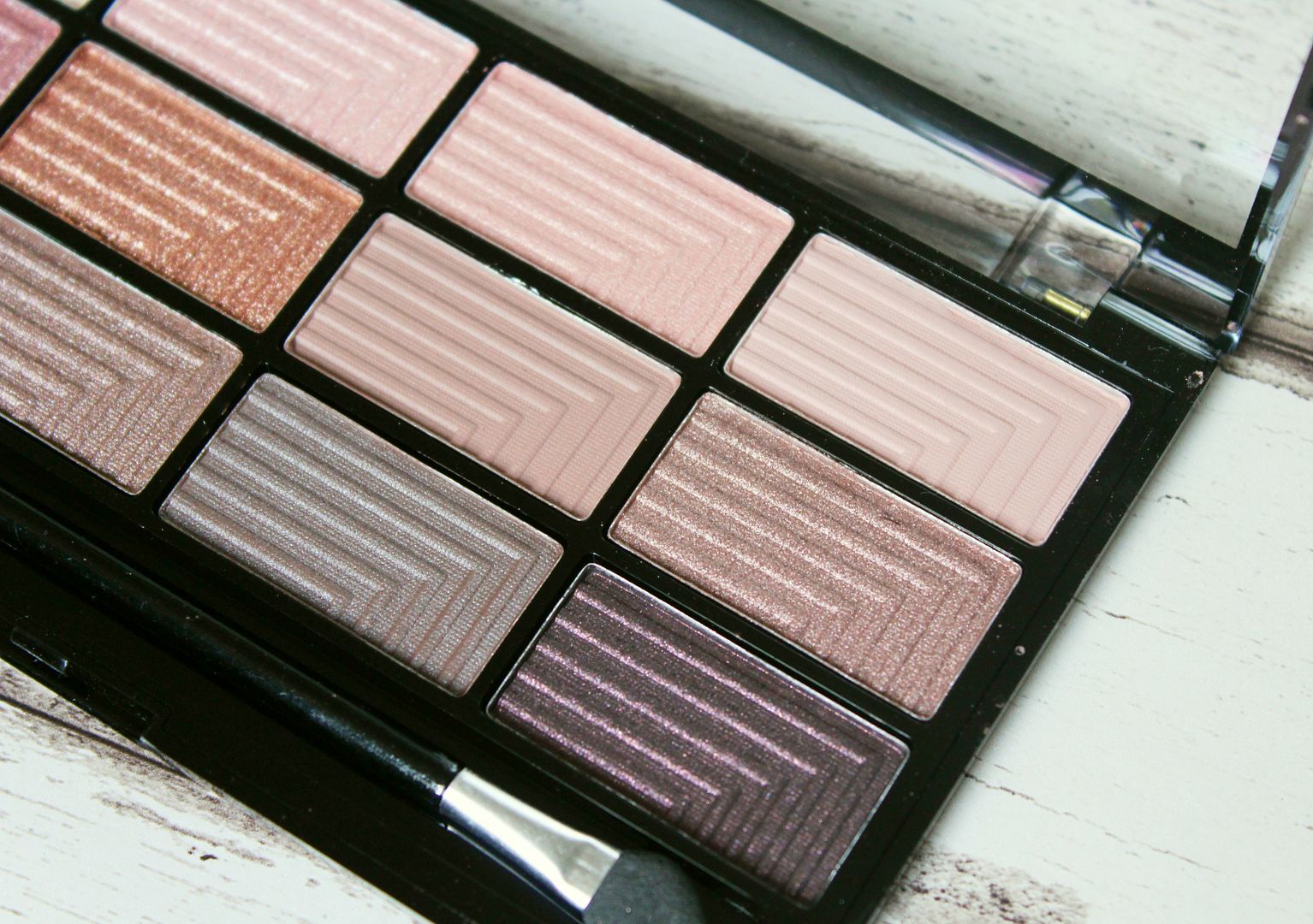 The Audacious 3 palette contains 12 decent sized eye shadows with a mixture of mattes, satin and sparkly finishes plus a sponge tip applicator. All of the shadows have a pink/ golden tone to them so I think this would be a lovely dupe for the Urban Decay Naked 3 palette. Pinks have really been in fashion this Spring/ Summer so this would be a great palette to pick up to experiment with shades your not really used to. I'm someone who tends to stick to my normal brown/ gold shades so trying out pink toned shadows is something I'm not completely used to. However I've really enjoyed using this palette and it's nice to have a bit of a mix up with my makeup. Plus for just £4 these palettes are a great way to add some variety to your collection!

These shadows are lovely and soft and have a great colour pay off to them. Of course some of the lighter shades aren't as pigmented as the darker ones, but they're definitely buildable or can just be worn to add a slight definition to your eyes. I love that you can create so many different looks with this palette and just by picking a different crease or lid colour you can change your look instantly. This is definitely one of those palettes you can chuck in your makeup bag for a weekend away and know you're set with your eye makeup for both day and night!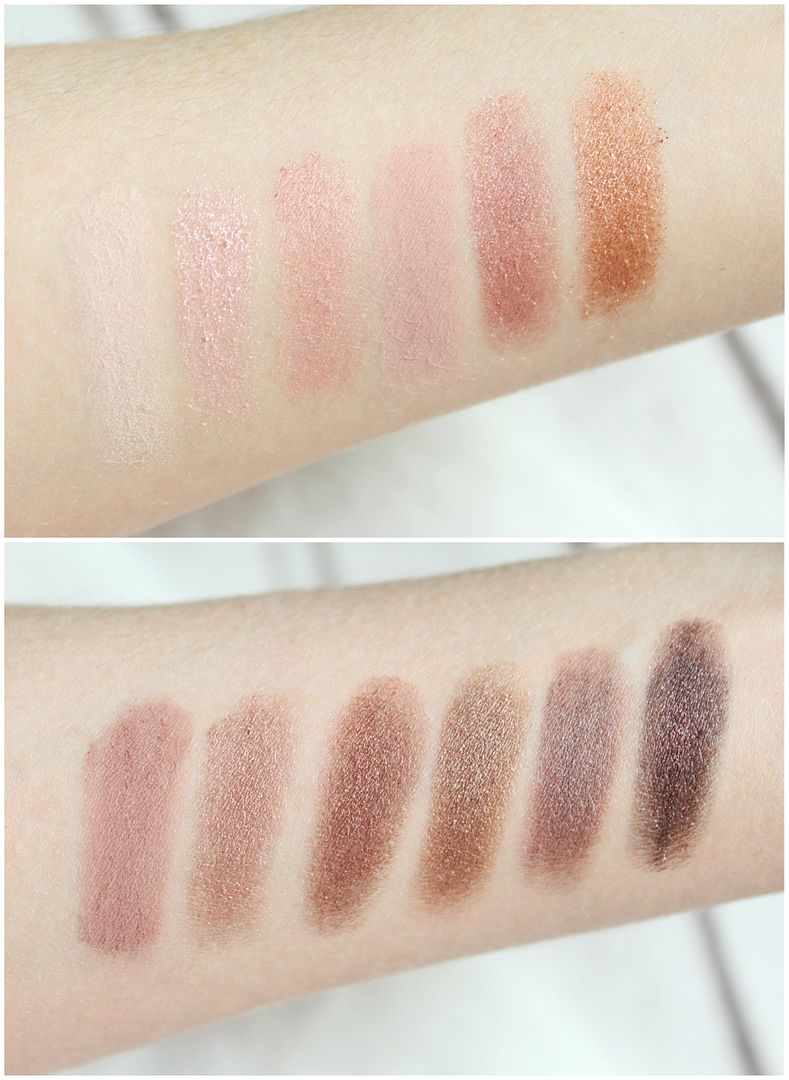 Top swatches: Top row & first 2 from middle row | Bottom swatches: Last 2 from middle row & bottom row
It's a shame that these shadows aren't named as it would make it so much easier to say what shades are my stand out favourites from this palette! Obviously that gorgeous copper shade looks stunning on the eyes and I think would suit blue eyes amazingly! I find myself using shades 3-5 from the top swatch quite a lot for lid colours and then 2-4 from the bottom swatches the crease. I like that the highlighting shade in this palette is matte too as there's so much shimmer going on that it's nice to balance it out with a subtle highlight.

With a primer these shadows do last me all day but can start to fade in the late afternoon. However I'm thinking you could always apply these shadows wet as that will give them much stronger colour pay off and hopefully last longer! The only other thing that slightly bothers me about the shadows is that the lighter shimmery shades do have some fall out to them, but luckily as they are light I can easily blend that away. Considering this palette is just £4 I am really happy with the quality of the shadows and would definitely think of trying more products from them!

Thank you for reading today's post! Sorry I've been a bit hit and miss with blogging recently. I'm actually in need of a bit of a photography day as I'm slowly running out of posts to write! If there's anything in particular you'd like to see then let me know in the comments!

Have a lovely weekend!

Have you tried the Freedom Audacious 3 palette?
What products do you recommend from Freedom?