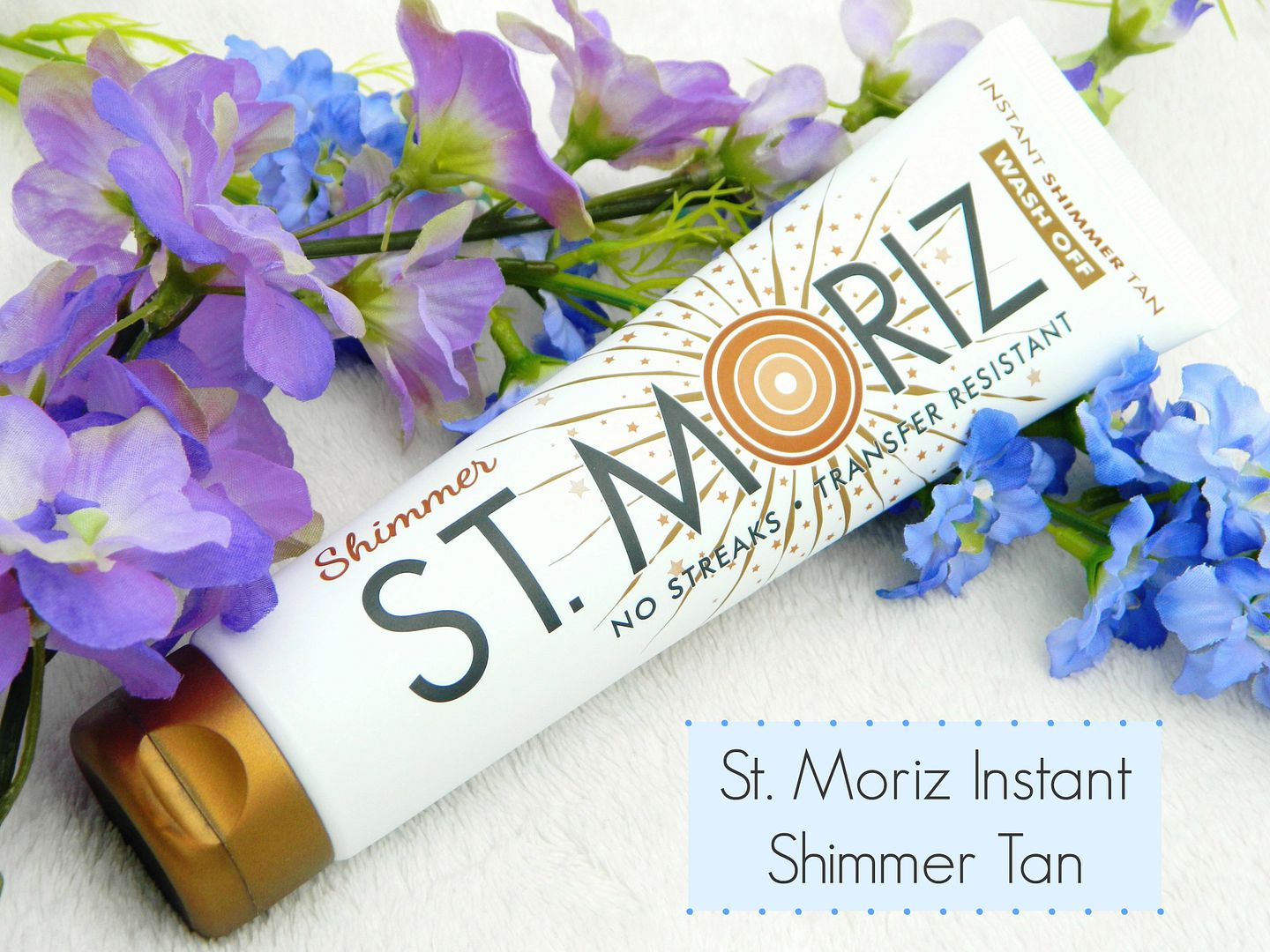 Hello lovelies, I hope you're all having a great start to your weekend! Now that we roll into the Summer months, it's always essential to keep some fake tan at arm's reach - especially if you live in the UK where the sun's appearance isn't very frequent! I've been a fan of St Moriz's fake tans for a long time and I always have a bottle of their instant spray tan stashed in my drawers. I was recently sent their latest release called the St Moriz Instant Shimmer Tan which is an instant wash off tan. I've only tried a couple of these kinds of fake tans in my life as I've always prefer using the spray on versions, but I was very interested in seeing how well this new product works and whether it gave me a gorgeous glowing tan!
The new St Moriz Instant Shimmer Tan is a fake tan that works by giving your skin an instant hint of colour that can be easily washed off later on with soap and water. It also contains tiny bits of golden shimmer than add a beautiful sheen to the skin and can actually be used in helping contour the body and giving it a 3D effect! St Moriz have put together a little how-to guide on how to achieve a 3D/ contouring effect using the Instant Shimmer Tan plus their Instant Tanning Mousse which you can
read here
.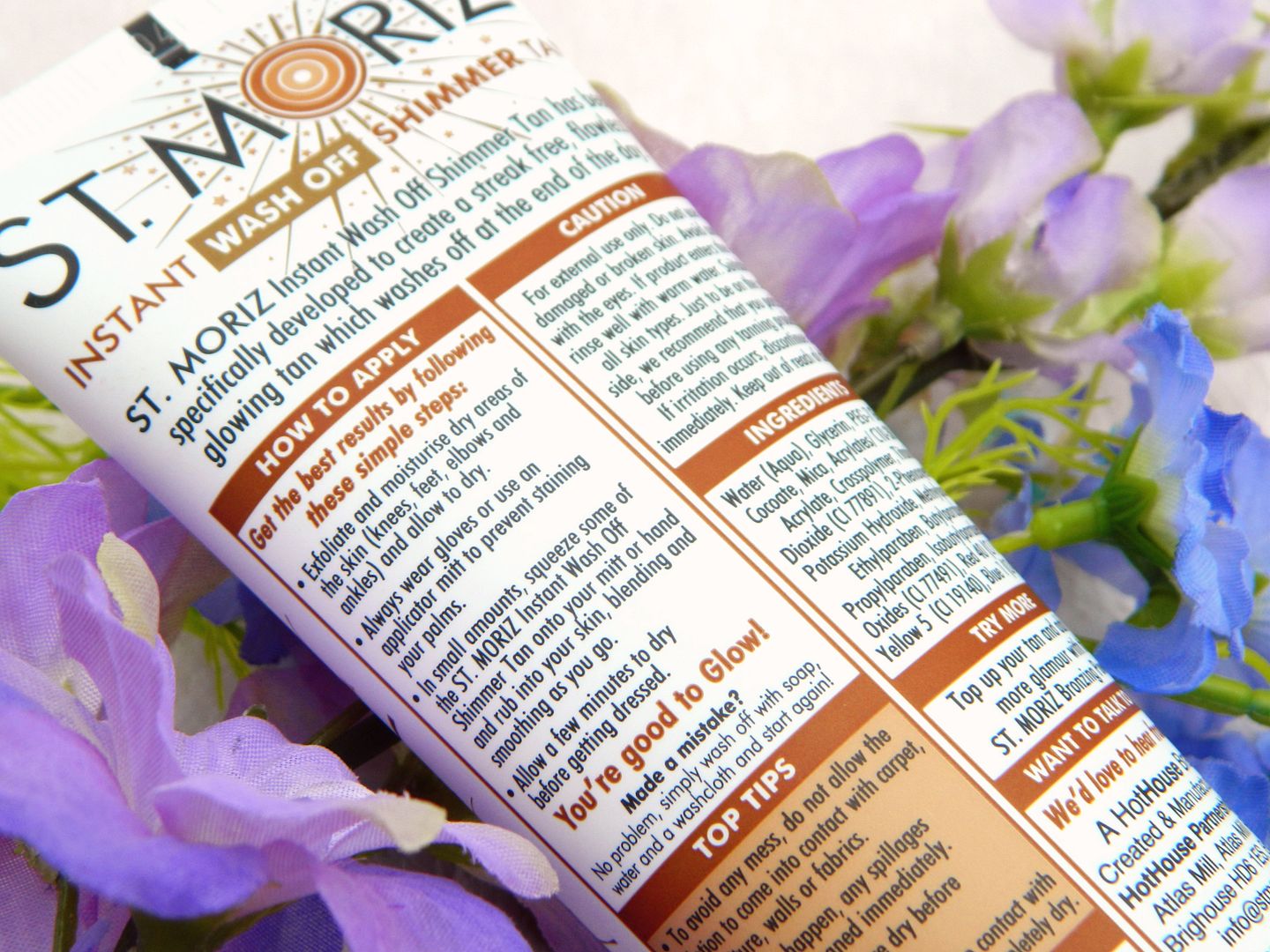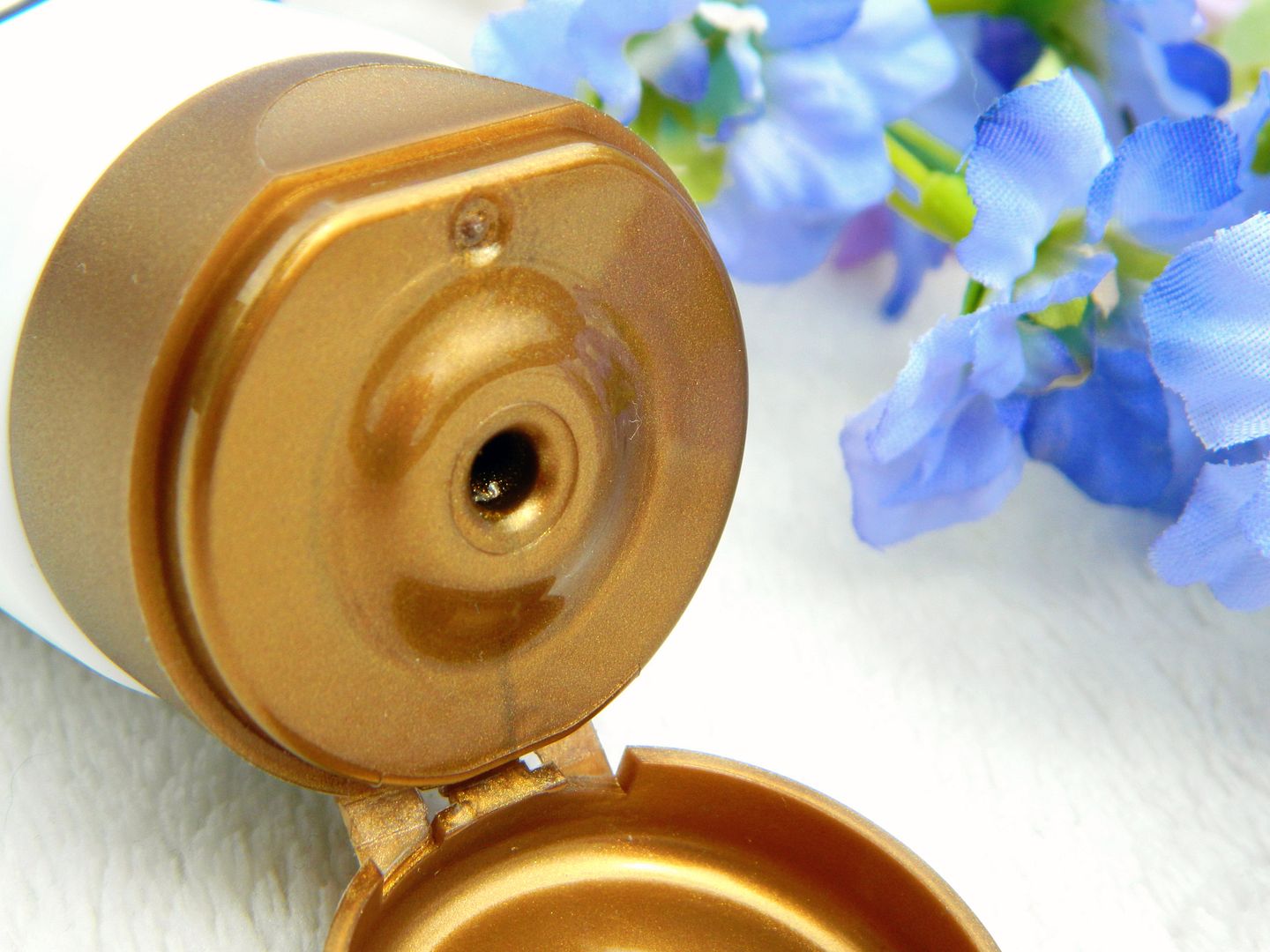 The St Moriz Instant Shimmer Tan is designed to give your skin immediate colour so the product does come out an extremely dark brown shade. Now, for people like me who are fairly pale this can be quite daunting as you do worry that the colour won't blend out properly and you'll be left looking rather silly! However the formula of this instant shimmer tan is very light so it blends into the skin beautifully and turns into a gorgeous light coloured tan that I think will suit a lot of skin tones. I was hoping that this instant tan would be slightly darker but it is nice to use on days where you want a bit of "pick me up" colour added to your skin. However, because it is such a light coloured tan I do think that it will be perfect for those who have very light skin and are worried about using fake tan as some can be too dark for them.

As for the shimmer side of things, I was pleasantly surprised as to how fine the shimmer was and that it didn't make me look like a disco ball! It actually offered a lovely glow to my skin that wasn't too noticeable yet still made my skin look healthy and sun kissed. I also like that this fake tan doesn't have a very strong scent and once it's applied to the skin you can hardly smell it at all!
When it comes to applying the St Moriz Instant Shimmer Tan I find the best way is to use a standard fake tan mitt to achieve an even and streak-free result. I apply a fair amount of product on to the mitt and then blend it into my skin in circular motions (I find it's best to work from your legs up so that you don't form any crease marks on your belly!). It literally takes about 5 to 10 minutes to apply the fake tan to my body and I find it dries so quickly that I can get dressed just a few minutes after! Once dry it leaves a beautiful looking tan on my skin that's really natural looking and most importantly doesn't transfer on to my clothes throughout the day. The colour of this instant tan does last me most of the day but I do find the shimmer wears off after a few hours which is a problem if you're mainly using this product for contouring and highlighting. However it does leave your skin look healthy and tanned all day long which is what I personally look for in my fake tan!

Overall the St Moriz Instant Shimmer Tan is a great product to use this Summer. It gives the skin a lovely light tan and a slight sheen that makes your skin look gorgeous! For me, I think this looks best when applied over another fake tan as it intensifies the colour and gives your skin that lovely glow. But if you're a beginner to fake tan or have very pale skin, I think this would be the perfect product for you to try as it isn't too dark and can be easily washed off if you make any mistakes!
Have you tried the St. Moriz Instant Shimmer Tan?
What's your favourite instant tanner?