Benefit Roller Lash Mascara | rrp. £19.50 | LINK (release date: 12.02.15)
Whenever
Benefit
brings out a new product, the whole beauty blogging world (and most of the non-blogging world) go into a slight overly excited "I need it" mode. This was no exception with Benefit's latest beauty release in the form of a revolutionary mascara that is currently exclusively available to all
Elle
readers
before
its official release date! Roller Lash is Benefit's new curling mascara that is designed to give your lashes the ultimate curl and length without the need of eye lash curlers.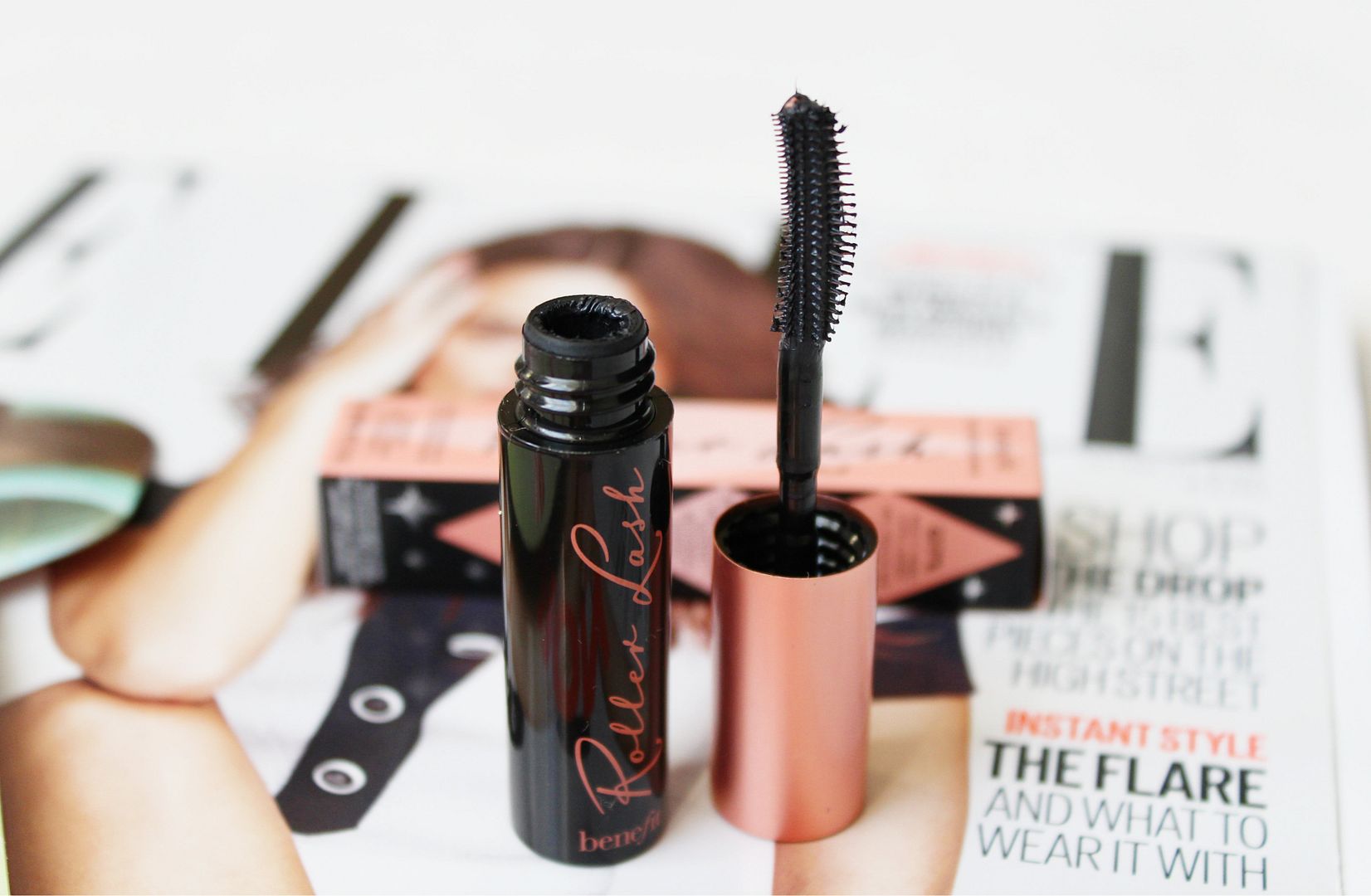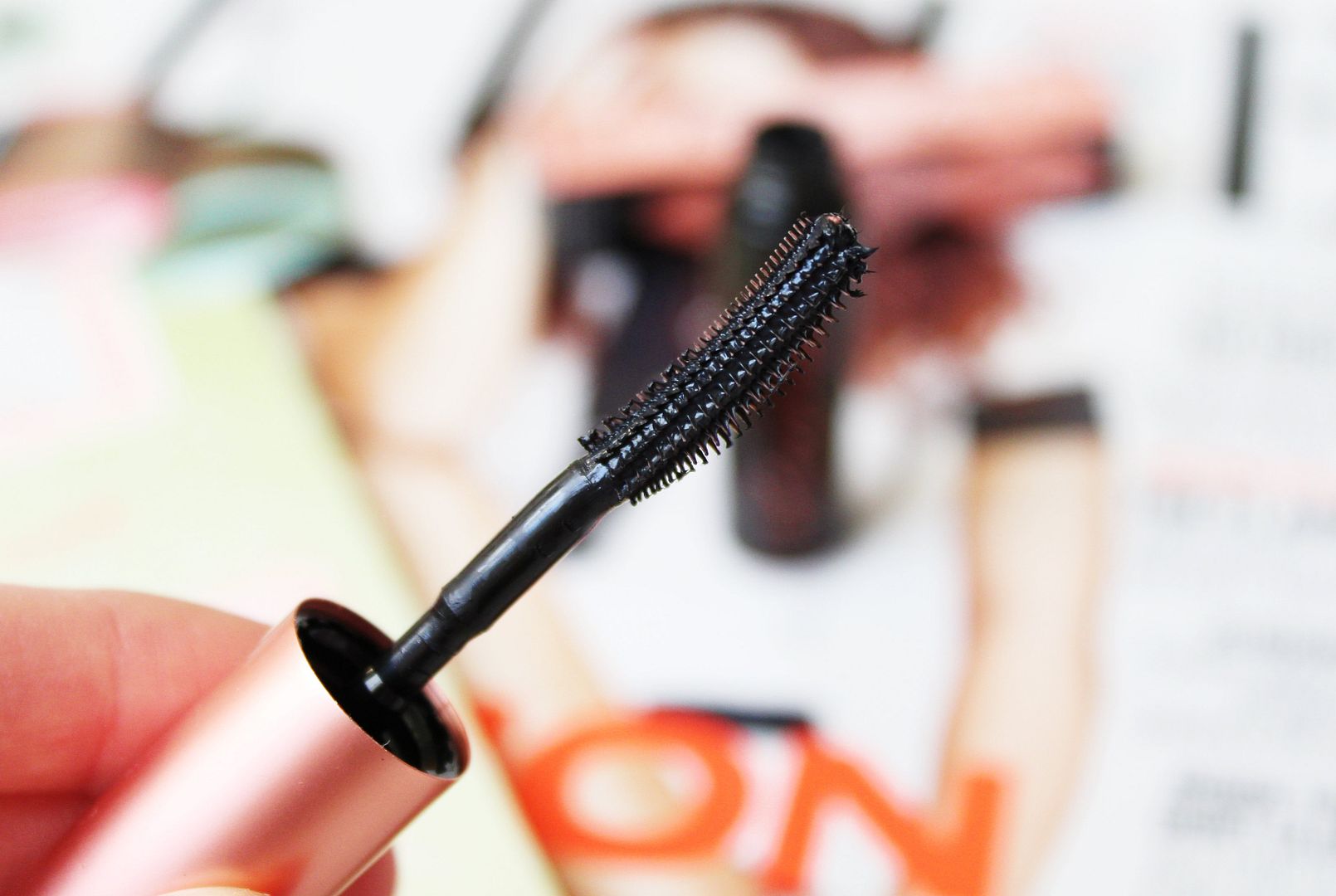 With this month's Elle magazine you are able to try Roller Lash in a super cute travel size form for just £4. These size mascaras are perfect to pop in your hand bag for touch ups throughout the day or to keep in your travel makeup bag as they're small and compact. As I have mentioned the main aim behind the Roller Lash mascara is to give your lashes that gorgeous curled, lengthened and lifted look that every girl desires! The curved wand and different sized bristles allows the wand to catch all of your lashes and give them that lift they need. As I have naturally curled lashes anyway, I find that this mascara just enhances them and gives them just that bit more length which I really like.

Roller Lash comes in an intense inky black shade with a satin finish that really makes your lashes look volumised and thick. I think it would be great for the mascara to come in a black/ brown shade too as I know many people can find black mascara too harsh against their natural hair colour. But as I do have dark hair, I find the blacker the mascara the better - so for me this product is amazing!

In terms of application, I really like how the Roller Lash goes on and the wand is easy to use. Compared to the They're Real! mascara (which for me was just too wet and messy to apply) this goes on really well and instantly makes my lashes look fuller. In the photo below I only have one coat of the Roller Lash mascara on, but you can definitely build it up to two coats without it clumping too much - I would say keep an eye lash comb on hand as sometimes you can get the odd clump on the end of your lashes!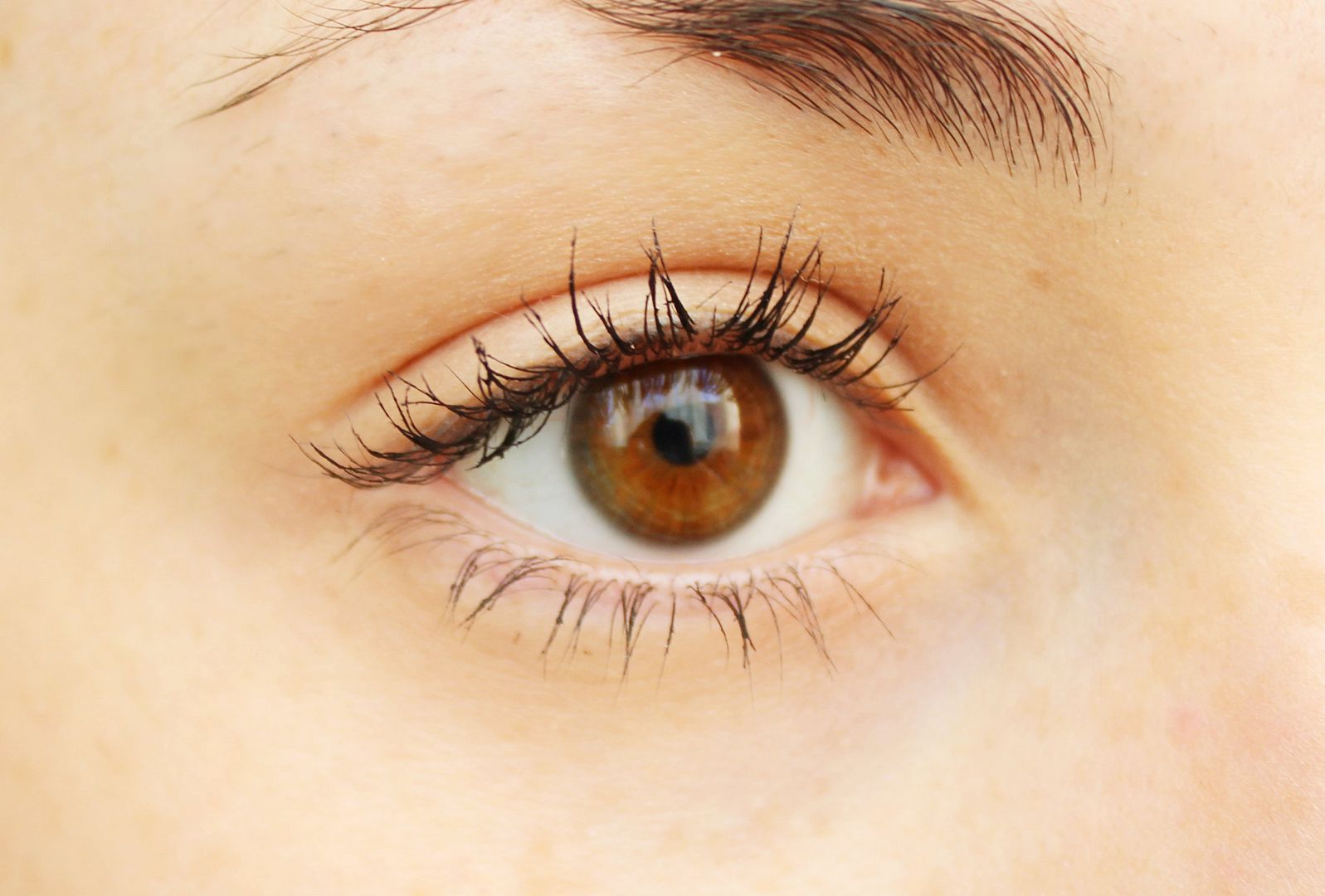 Roller Lash is probably one of the best mascaras I've used in terms of how well it lasts on the lashes. I find it stays black all day and my lashes look just as good in the evening compared to when I applied it in the morning! Due to it being water resistant, I also find it hardly smudges underneath my eyes which is great. When it does come to the end of the day when I need to take my makeup off, my micellar water removes the mascara very easily and quickly without leaving me with panda eyes! I really like that it's easy to remove yet stays put all day which is exactly what you want from a mascara!

Overall I've really been enjoying this mascara and I'm super tempted to pick up a full size version when it comes out later in the week! Usually I'm not too fussed with higher end mascara as I think high street versions do such a good job anyway. But as this applies so well and looks amazing on the lashes, I might have to treat myself to a tube!
Have you picked up the latest copy of Elle to try this mascara?
What are your thoughts on the Roller Lash mascara?