Hello everyone! With Valentine's day just round the corner I thought I would come up with a super simple makeup look for you that uses a bold lip and a neutral smoky eye. This year me and my boyfriend haven't got anything special planned, but I think it's always nice to dress up that little bit extra on Valentine's just to make your self look your best! This is definitely a look you could wear on an everyday basis and you can just switch up the lipstick to fit the occasion.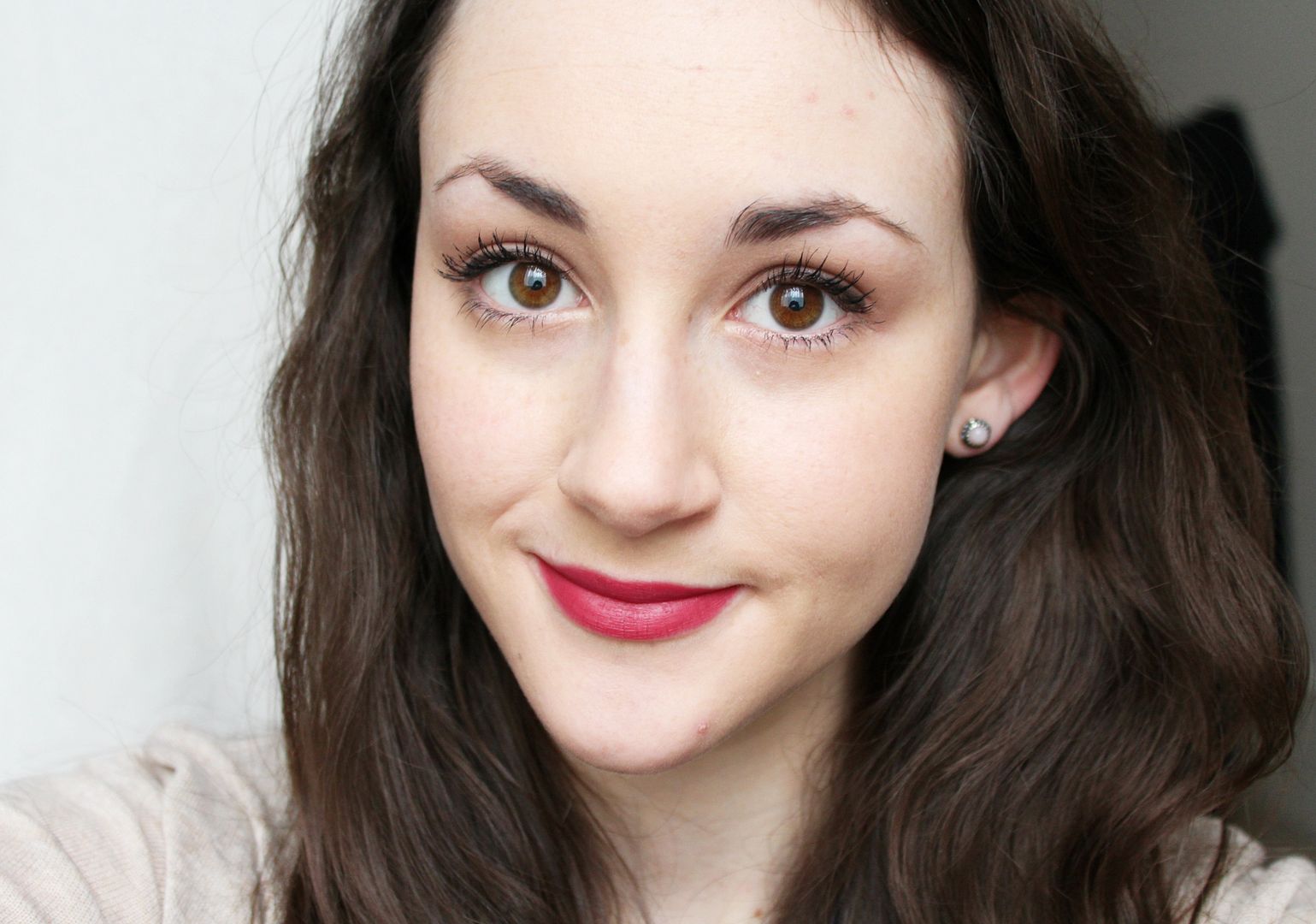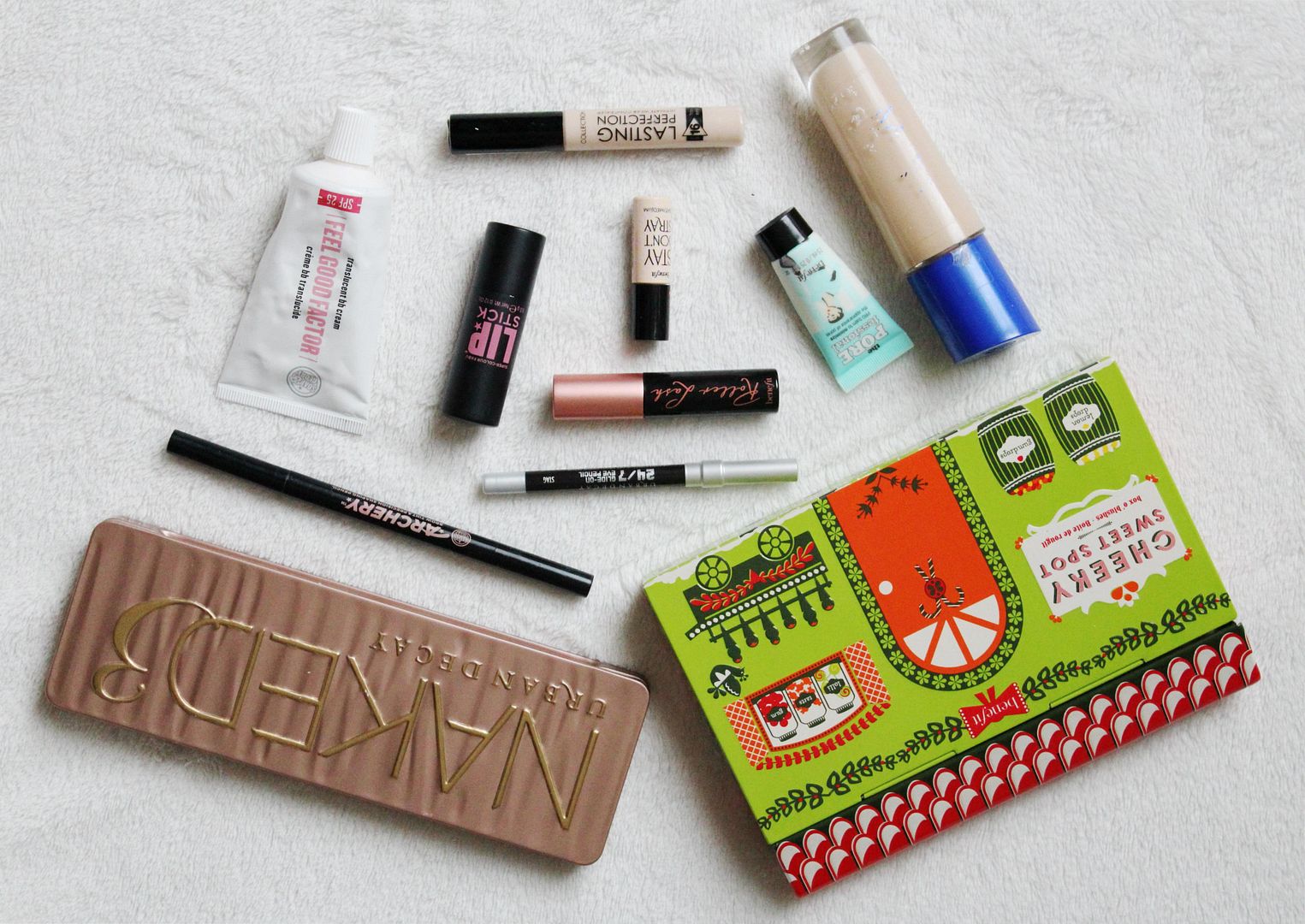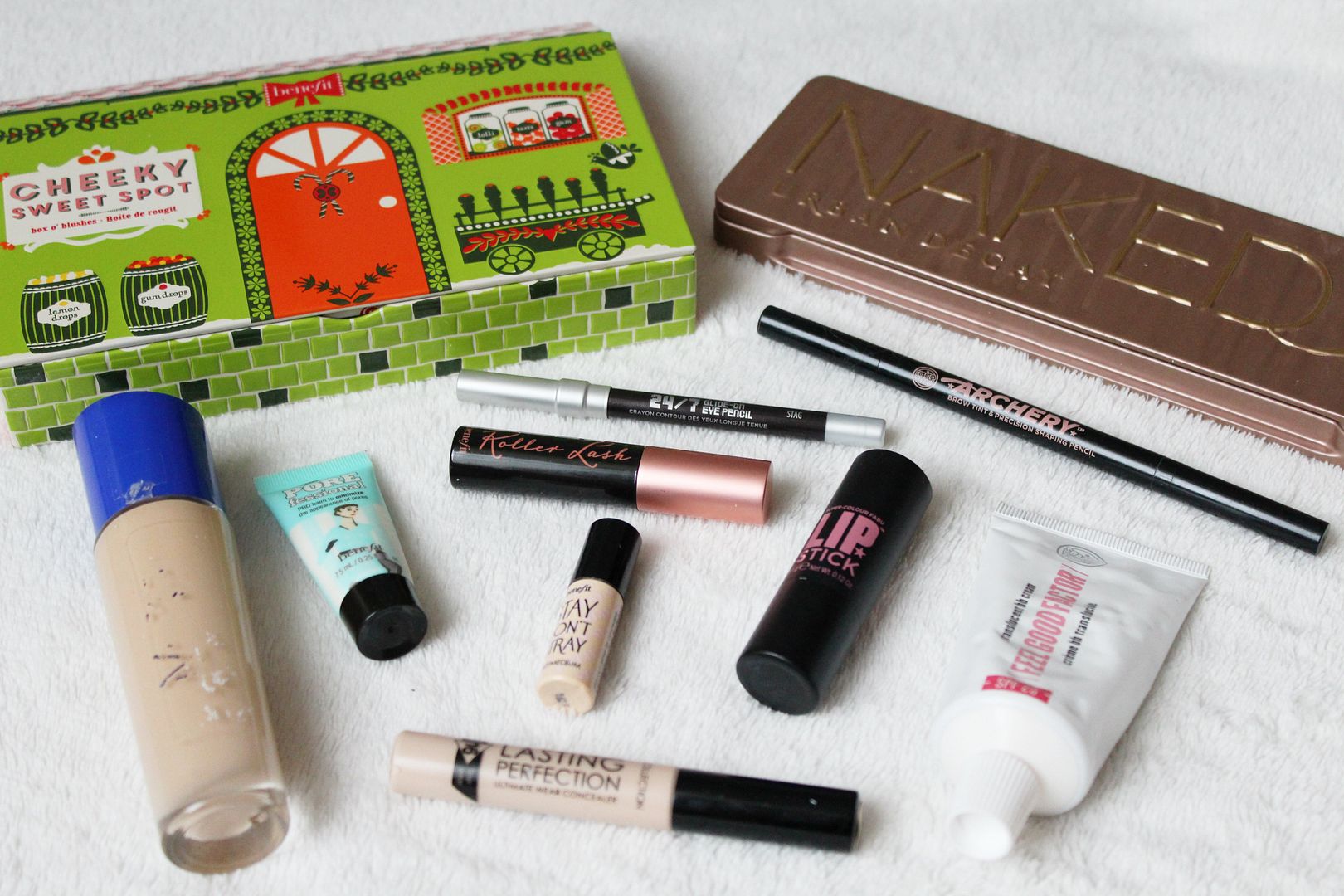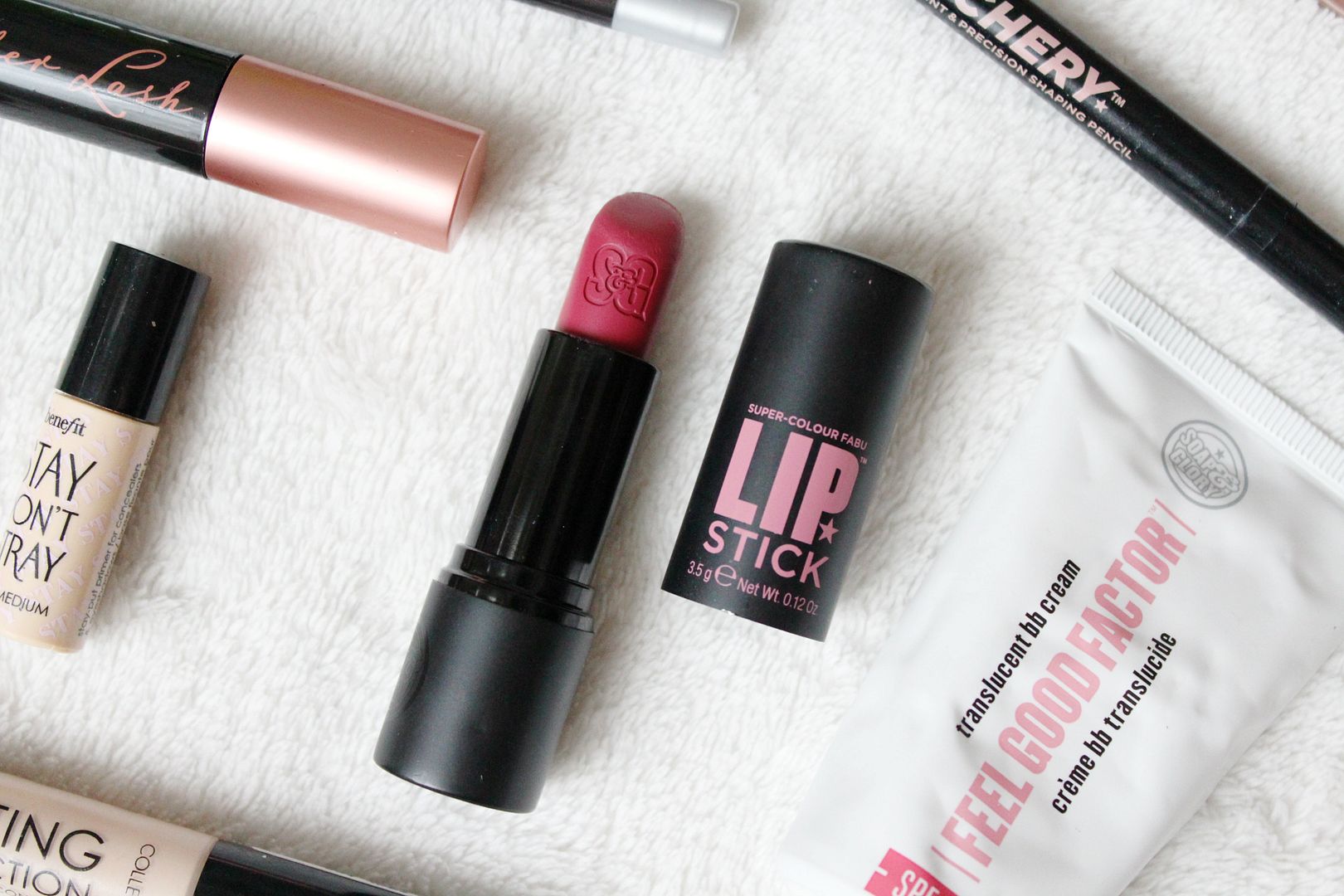 To prep my skin I used both my
Soap & Glory Feel Good Factor
(which is a translucent BB cream and primer in one) plus I applied a bit of
Porefessional
to my T-zone to make sure my makeup stays put! For my eye primer I used the
Stay Don't Stray
eye shadow and concealer primer. This is a great eye primer as it's slightly tinted and will help brighten up your eyes.
For my base makeup, I've gone for my staple everyday foundation and concealer duo! The
Rimmel Match Perfection
creates a light dewy finish to the skin and the infamous
Collection Lasting Perfection Concealer
helps cover up any pesky blemishes or dark circles. I think going for a fresher look for your skin on Valentine's by using these two products will definitely be a winning look if you're hoping to impress that certain someone! To add a natural flush to my cheeks I went for
Benefit's blusher shade in Dandelion
which is a beautiful light pink with a touch of shimmer. This blush will give your cheeks that lovely light glow that will leave you looking beautifully radiant!
Starting with my brows I went for
Soap & Glory's Archery
which is one of my absolute favourite makeup items in my collection. I love how natural yet defined it leaves my brows and never gives me that heavy over-filled in look! For my eyes I decided to use my
Naked 3 palette
and applied the shade Liar to the lid and Factory into the crease. I've been trying to use my Naked 3 palette a lot more recently as I hardly used it when I first bought it because I found the shades quite difficult to work with for my skin ton/ eye colour. Now that I've kindled a love for these two shadows, I'm always reaching for this gorgeous looking palette! Finally I finished the eye look with
Urban Decay's 24/ 7 Eye Liner
in Stag and applied a generous amount of
Benefit's Roller Lash
to give my lashes that fluttery look!
Now to the lips which are what I wanted to be the focus point in this makeup look. I chose the gorgeous lipstick from
Soap & Glory called Pom Pom
which is a matte deep pink shade. I couldn't decide between a red or pink lipstick for this look, but I think this shade is a nice in-between colour and works really well for this time of year. The staying power of this lipstick is also incredible - even after hours of wear it still stays put and doesn't fade into patches like some lipsticks can!
So this is the look I'm going to wear this Valentine's day! I hope you all like it and if you have done a post similar to this I would love to have a read. I think Valentine's day is definitely a day you can experiment with your makeup, so have fun with it!
What are your thoughts on my makeup look?
Hope you have a lovely Valentine's Day!