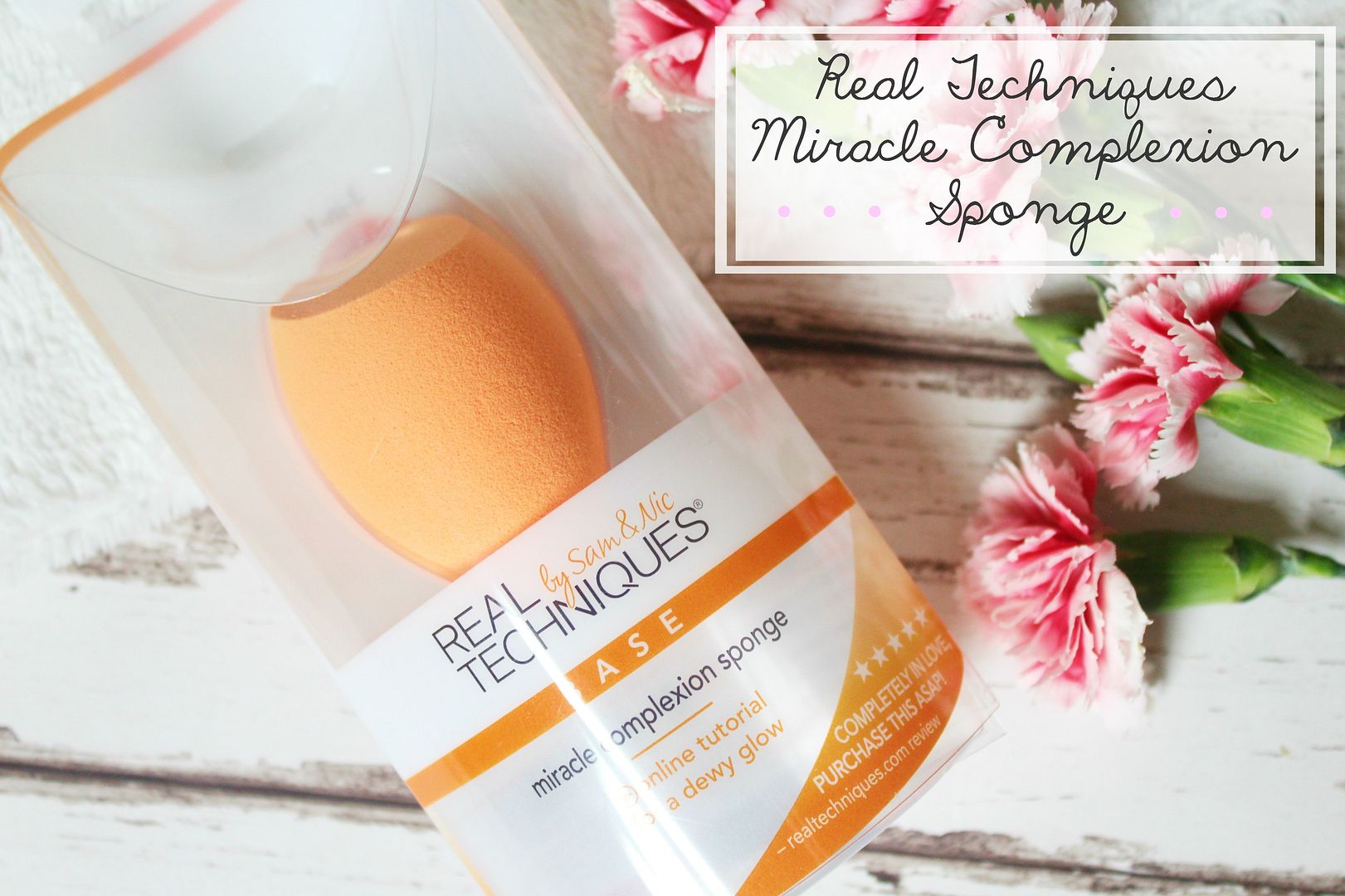 Real Techniques Miracle Complexion Sponge | £5.99 |

LINK
Hey beauties! Sorry for the lack of posts last week, I was super busy and couldn't find a spare minute to sit down and write! My boyfriend turned 22 last week (and yes, we have sung said Taylor Swift song many a time) so I was either prepping presents or having a lovely time celebrating with friends and family for his birthday. But today I'm back with a new beauty post about a product I have read lots of reviews on and couldn't wait to try myself!
A few weeks ago I picked up the
Real Techniques Miracle Complexion Sponge
which you may have seen in
this haul post
. Being an avid fan of brushes, I'd never really tried using a sponge to apply my foundation and was really interested to see what sort of effect it created. I'm someone who loves a dewy, natural finish with my makeup and this little sponge is said to deliver that glowy look, so I was excited to give it a try!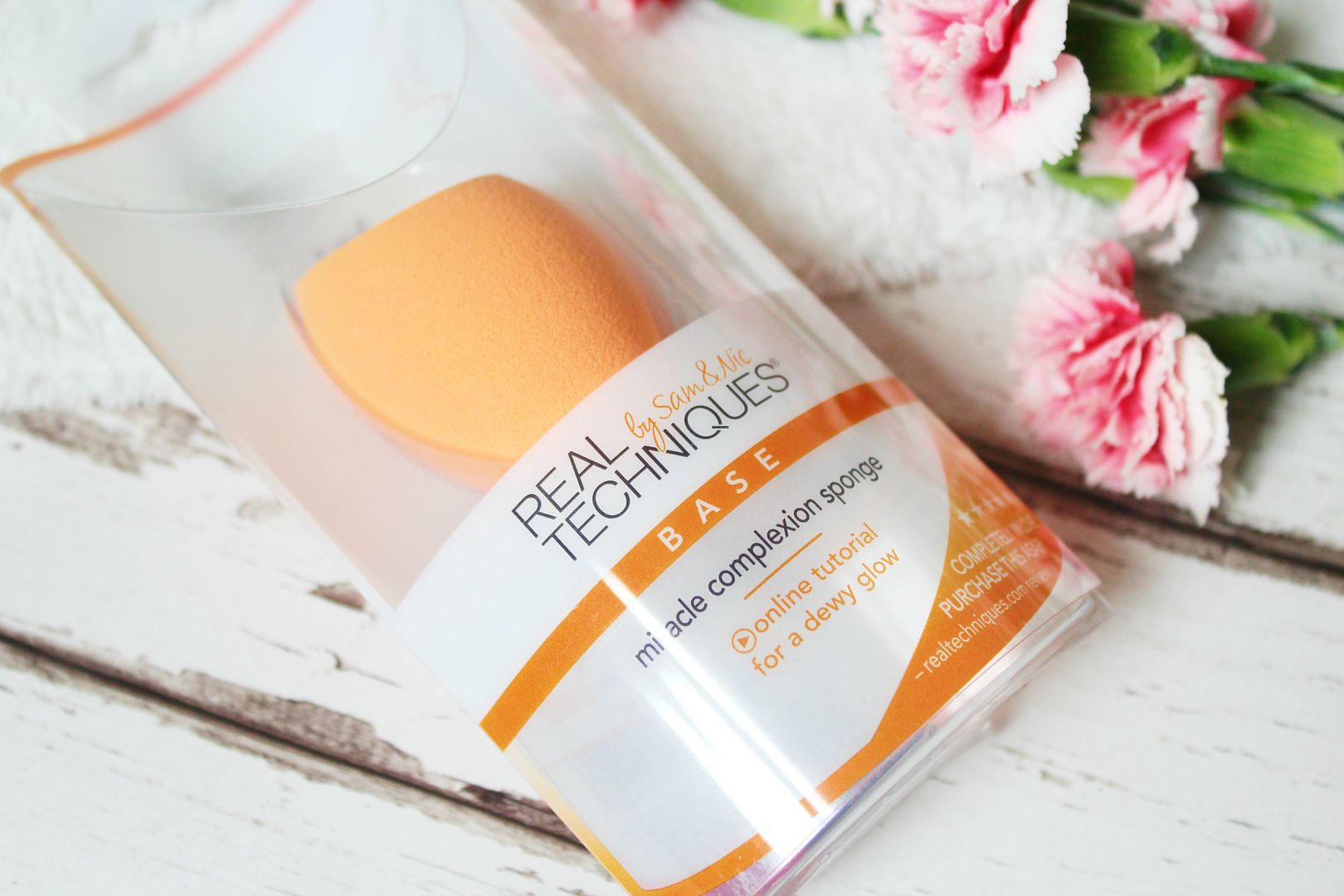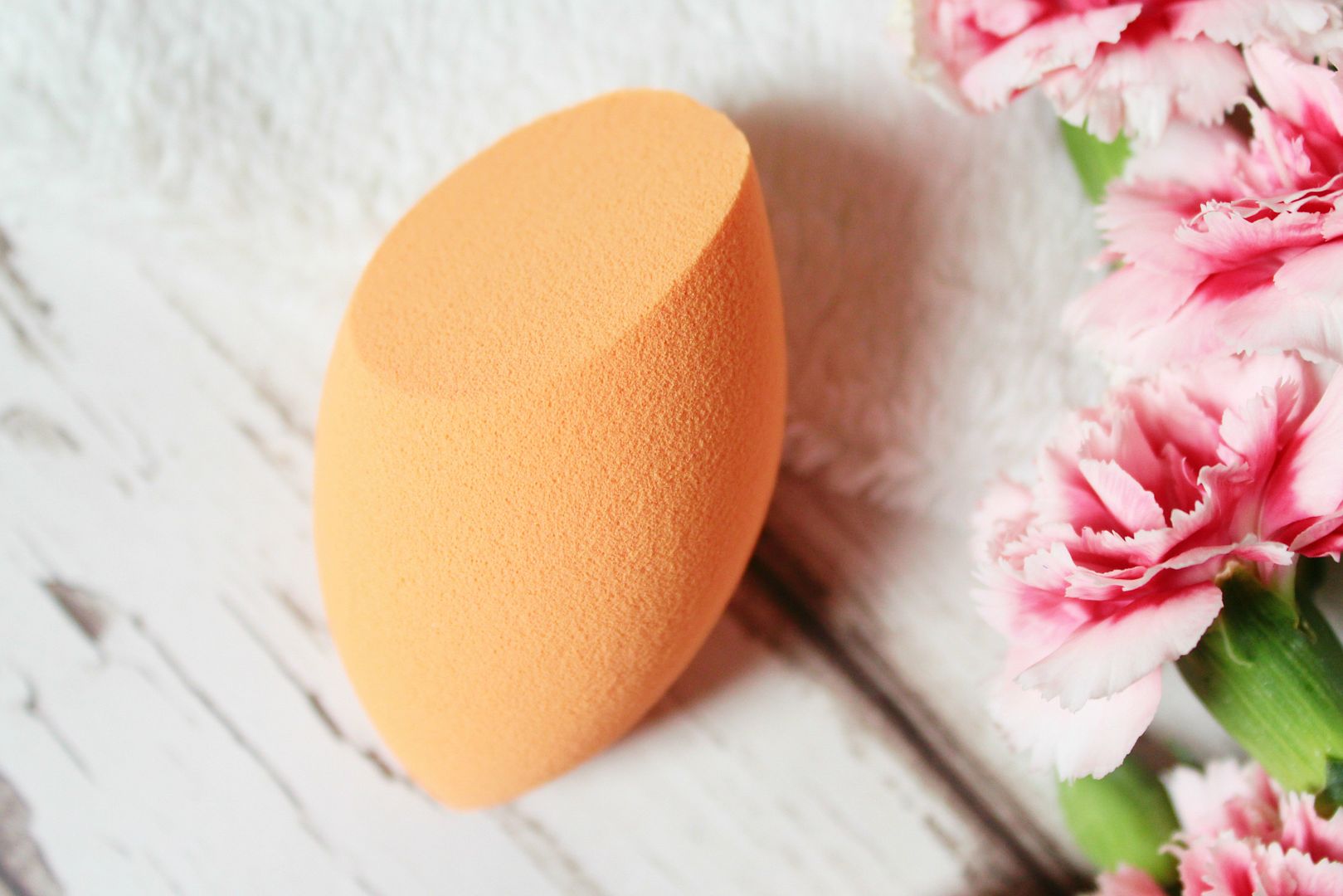 So the idea behind this product is that it's meant to create a flawless yet natural look to the skin, even with heavy duty foundations. I think this is nice for the Summer time when you still want some coverage but at the same time want to allow your skin to breathe and look natural. I've found this sponge does decrease the coverage of my foundations quite a lot, resulting in ones like
Rimmel Match Perfection
and
Revlon Colourstay
looking more like a tinted moisturiser/ light weight foundations. It does however apply the product evenly and smoothly so you do get that natural no makeup look which is perfect for Summer.
This little egg shaped sponge feels really dense and is soft and squishy so feels really nice against the skin. The smell of it is a little odd, but after you wash it a couple of times it does start to fade. The different sides to this sponge also have their own functions, such as the pointed side is to get into smaller areas like your nose and under the eyes. I like to mainly use this sort of area of the sponge as I find it gives a nice finish - I don't really tend to use the flat side too much as it can feel like your wiping the product on to your skin as apposed to buffing it in.
With sponges it's also said to be best if you dampen them down before hand (totally up to you though as it can be used dry). At first I was using a bit of water but I found I wasn't loving the results with this. So I went out and picked up
The Body Shop's Vitamin E Face Mist
to dampen the sponge before use. I've really enjoyed this product as it's so nourishing for the skin but also helps my foundation blend out flawlessly with the sponge - definitely a great little duo!
I've really been enjoying this Miracle Complexion sponge and has now become a staple part of my foundation routine. Of course this is meant to be a dupe of the Beauty Blender, but for just under £6 this product is purse-friendly and does the job really well! A definite necessity for any makeup obsessive!
Have you tried the Real Techniques Miracle Complexion Sponge?
Do you prefer brushes or sponges for your makeup?