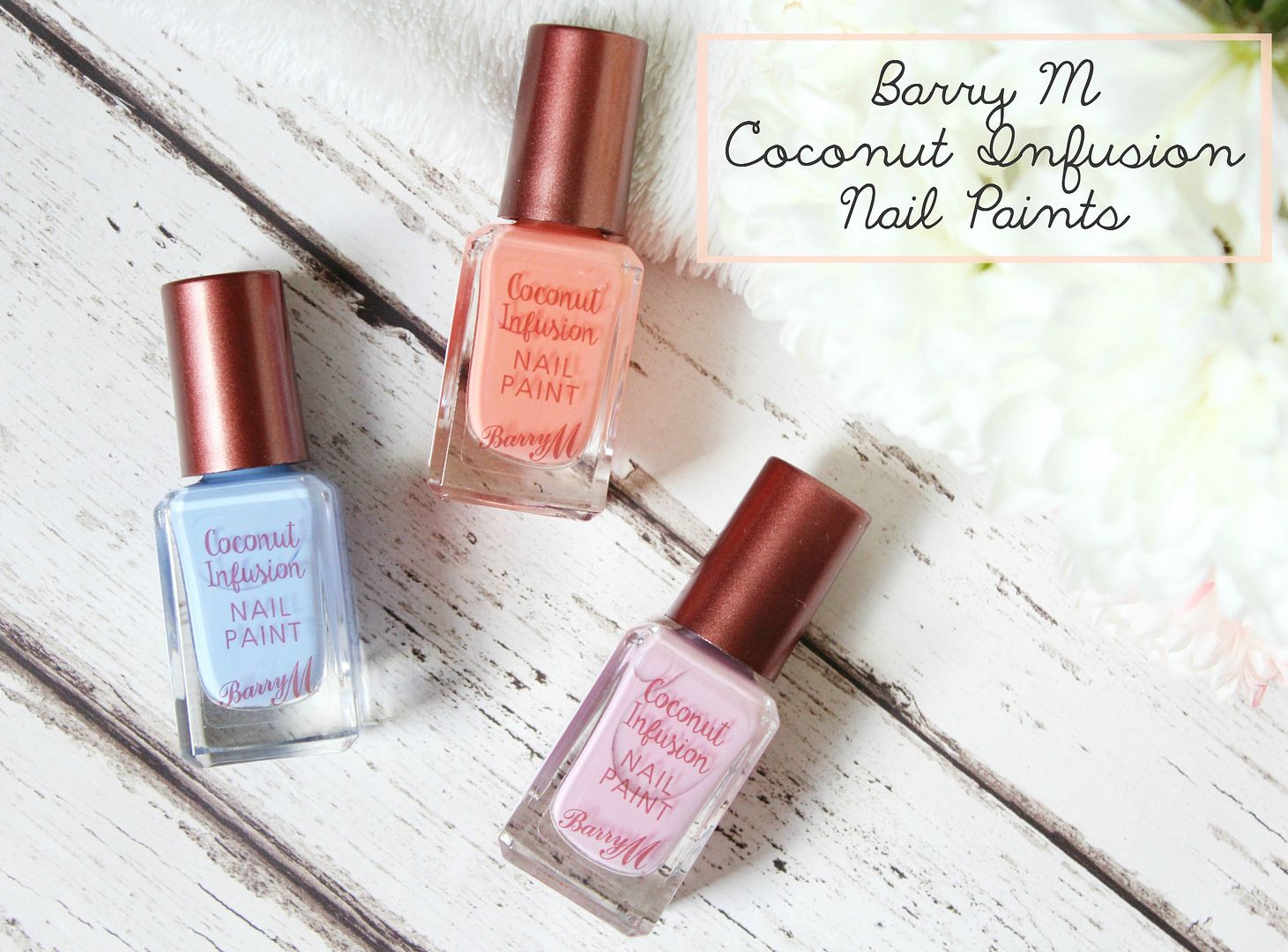 Barry M Coconut Infusion Nail Paints | £4.99 each |

LINK
There's something about the Summer time that makes me really start to love nail polish again. I think that because in the colder months my nails are so much weaker, I don't see much point in painting them. But come Summer time I'm obsessed with trying new, bright and fun nail polishes. I recently picked up a small selection of shades from the new Barry M Coconut Infusion range. I've heard so many gr
eat things about these polishes and with my love of of anything coconut, I was really excited to give these a try!
The three shades I picked up were: Laguna which is a beautiful purple toned blue, Flamingo which is a bright orange coral and Surfboard which is a lovely pale muted pink/ purple. There's some really pretty shades in this collection but I felt like these three were shades that I'd wear all through Summer. What's special about this range of polishes is that they are infused with coconut oils and water to make them really hydrating and nourishing for your nails. Over time they're meant to make your nails healthier and stronger, which is always something I look for in nail polishes!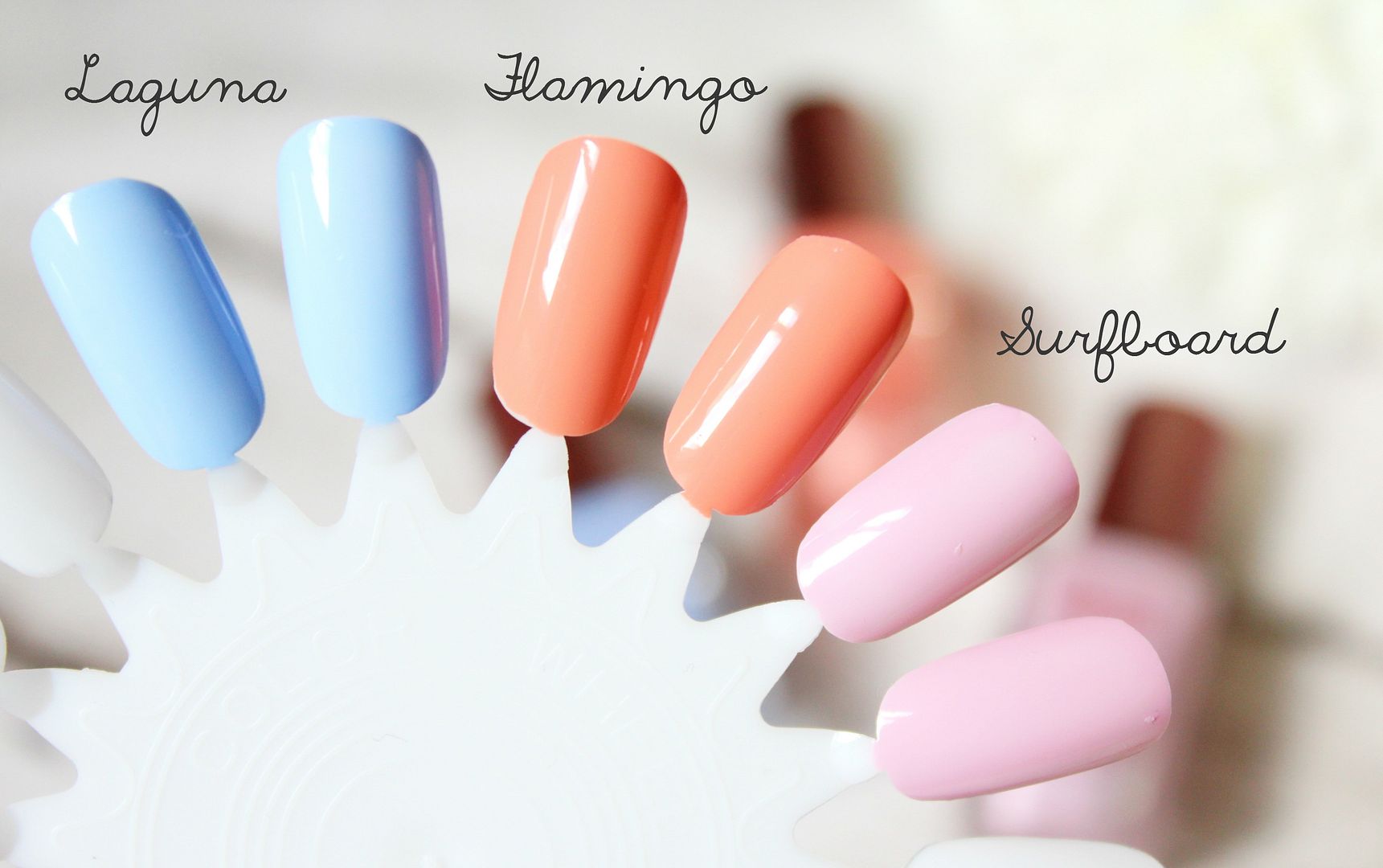 1 coat : Laguna, Flamingo & Surfboard
After a couple weeks of wear I have to say I'm really impressed with these nail polishes! They're super opaque and can easily be worn with just 1 coat, but I do like to build it up to 2 just so they look perfect. They also wear really well and without a top coat last around 3-4 days before any major chips start to appear. I do a lot of typing at work as well so it's great that my nails can still look great for that long!
The finish of these polishes is really shiny and glossy so there's no need for a top coat! They also say that you don't need to wear a base coat with these polishes as that allows the nutrients to go through to your nails and help make them stronger. I haven't noticed any staining with these polishes, but I would be careful with the brighter shades like Flamingo and Aloha (a bright hot pink).
I'm really loving these polishes at the moment and will definitely check out some of the other shades. I'm sure these will become a Summer staple product for me as the shades are so lovely and they last so well on the nails.
Have you tried the Barry M Coconut Infusion Nail Paints?
What is your favourite nail polish shade for Summer?