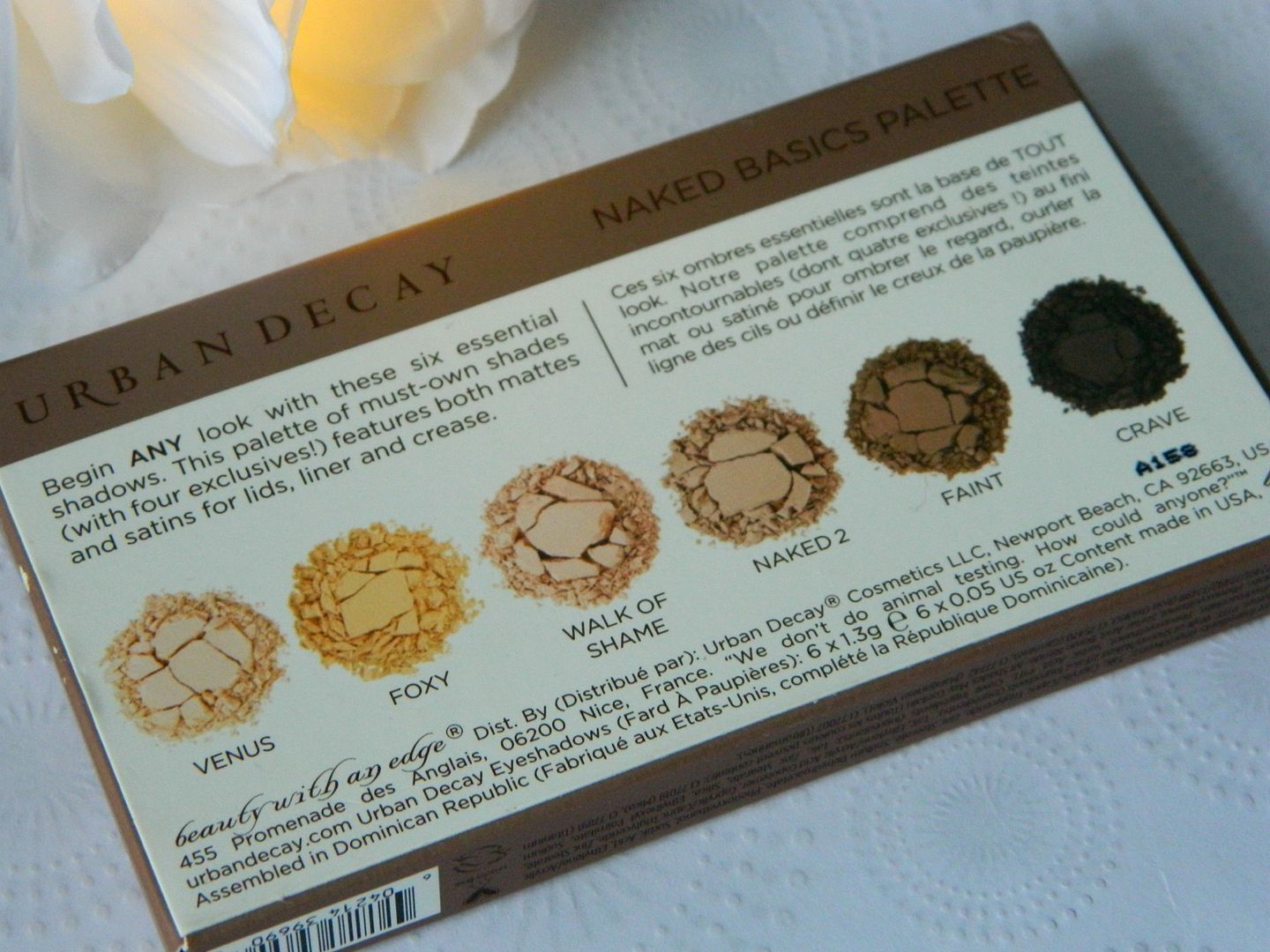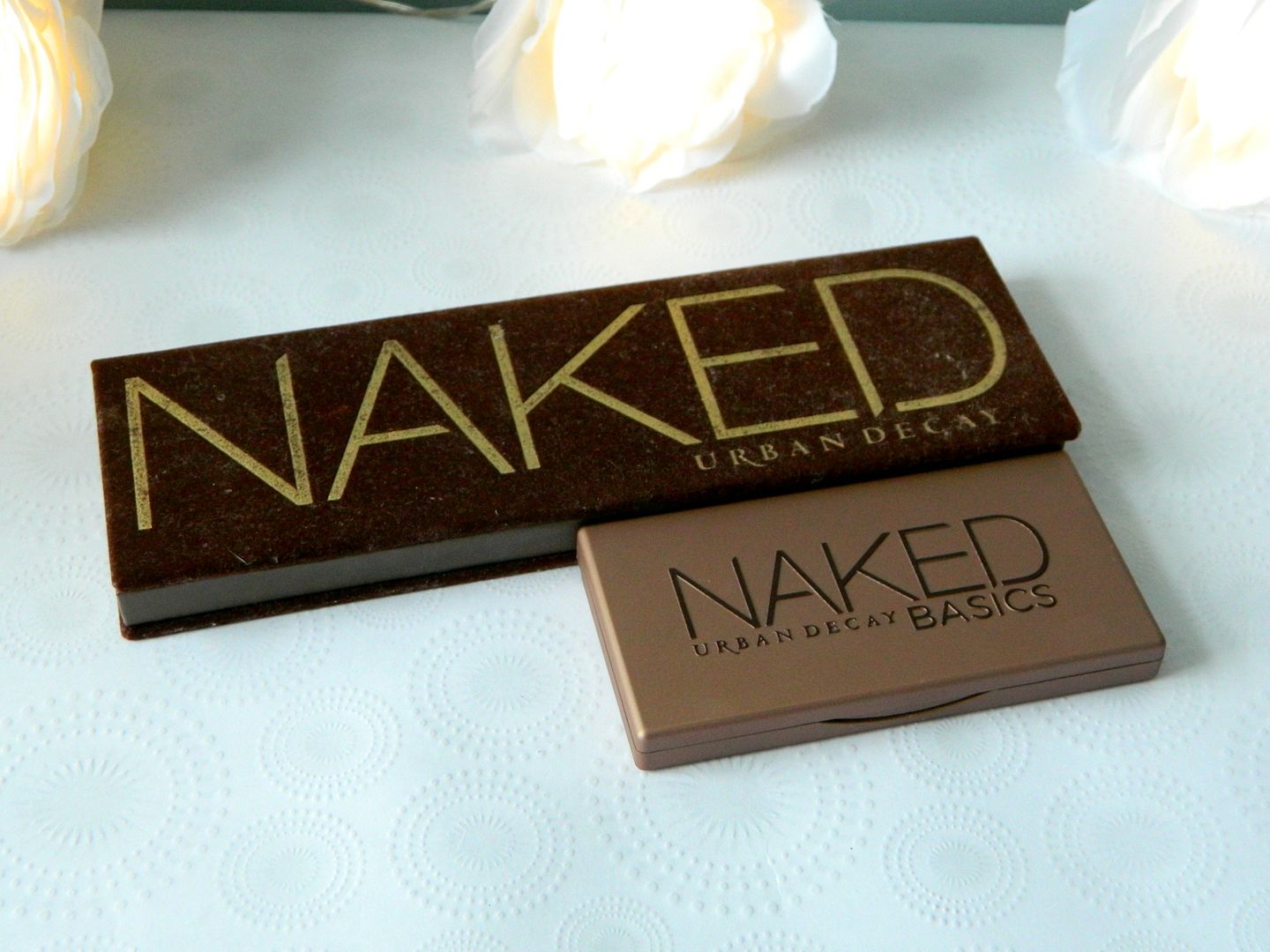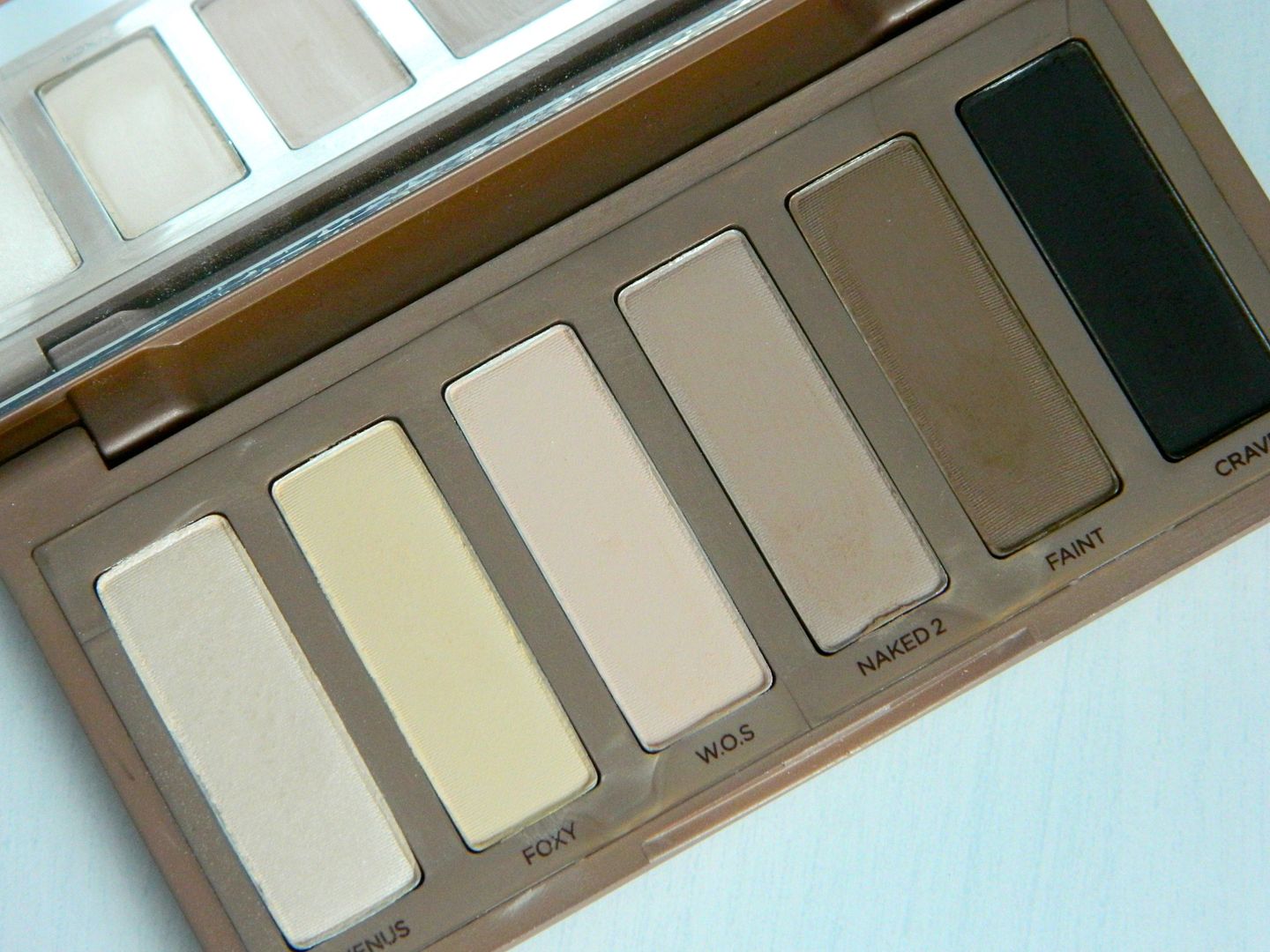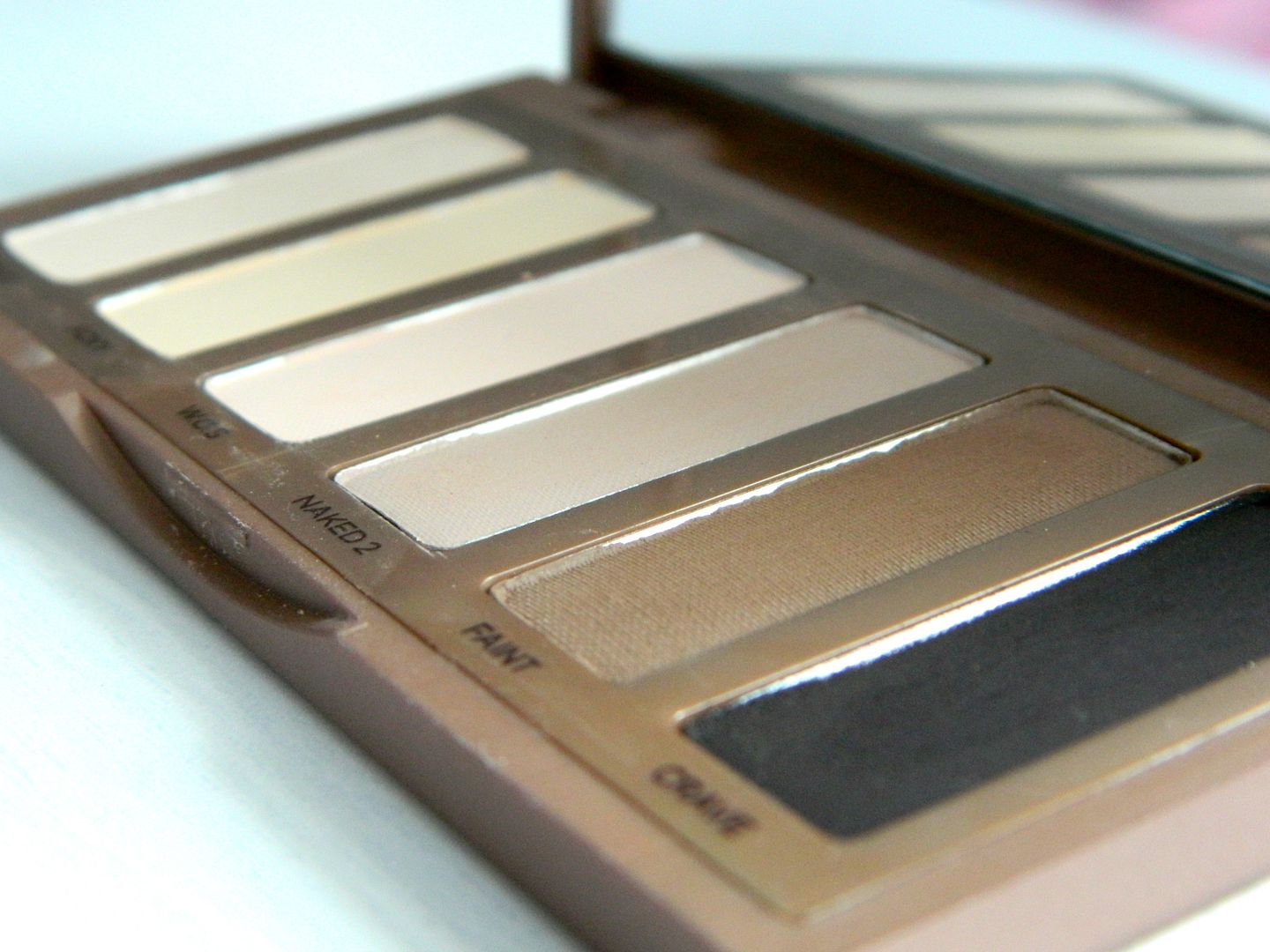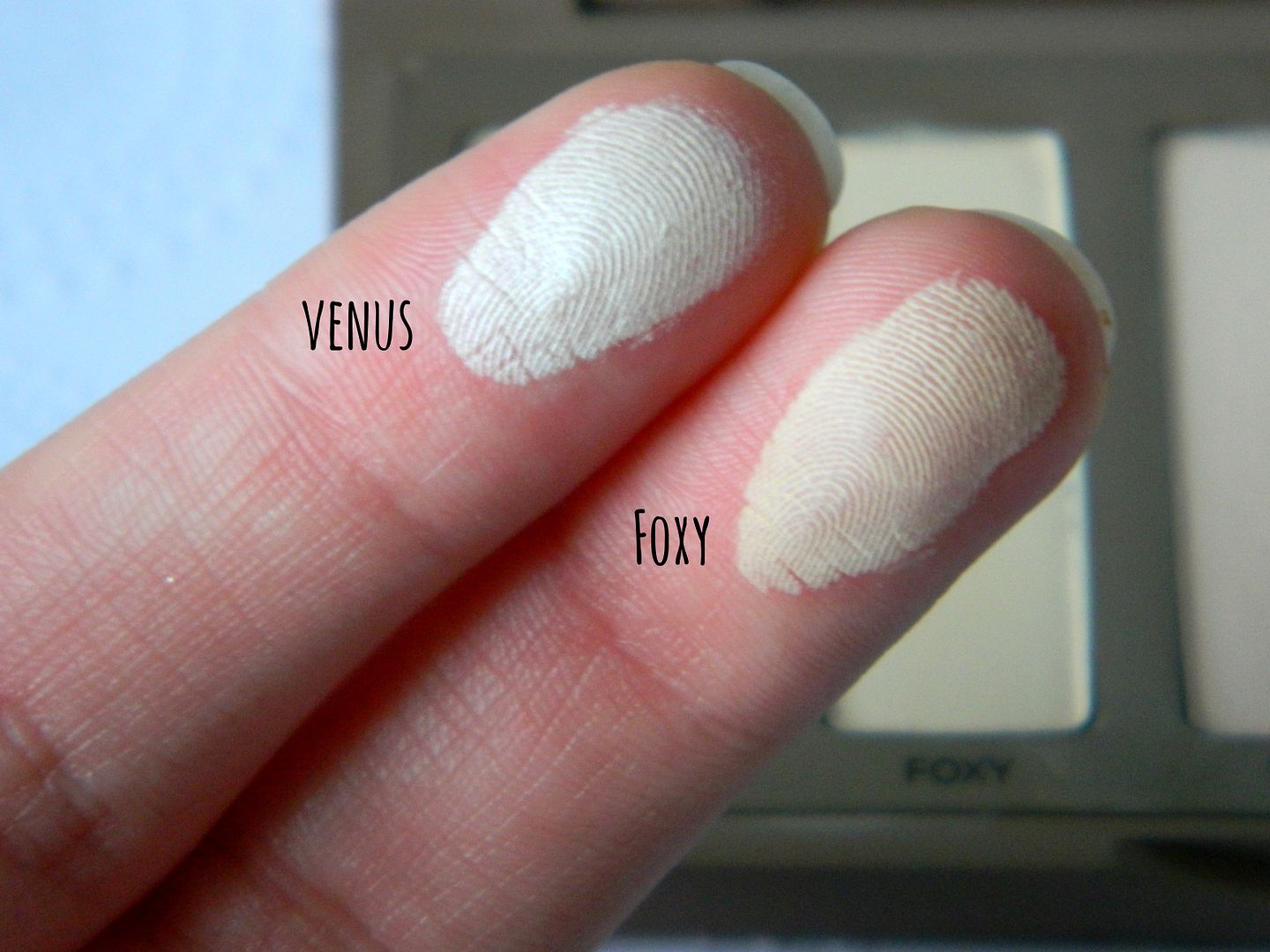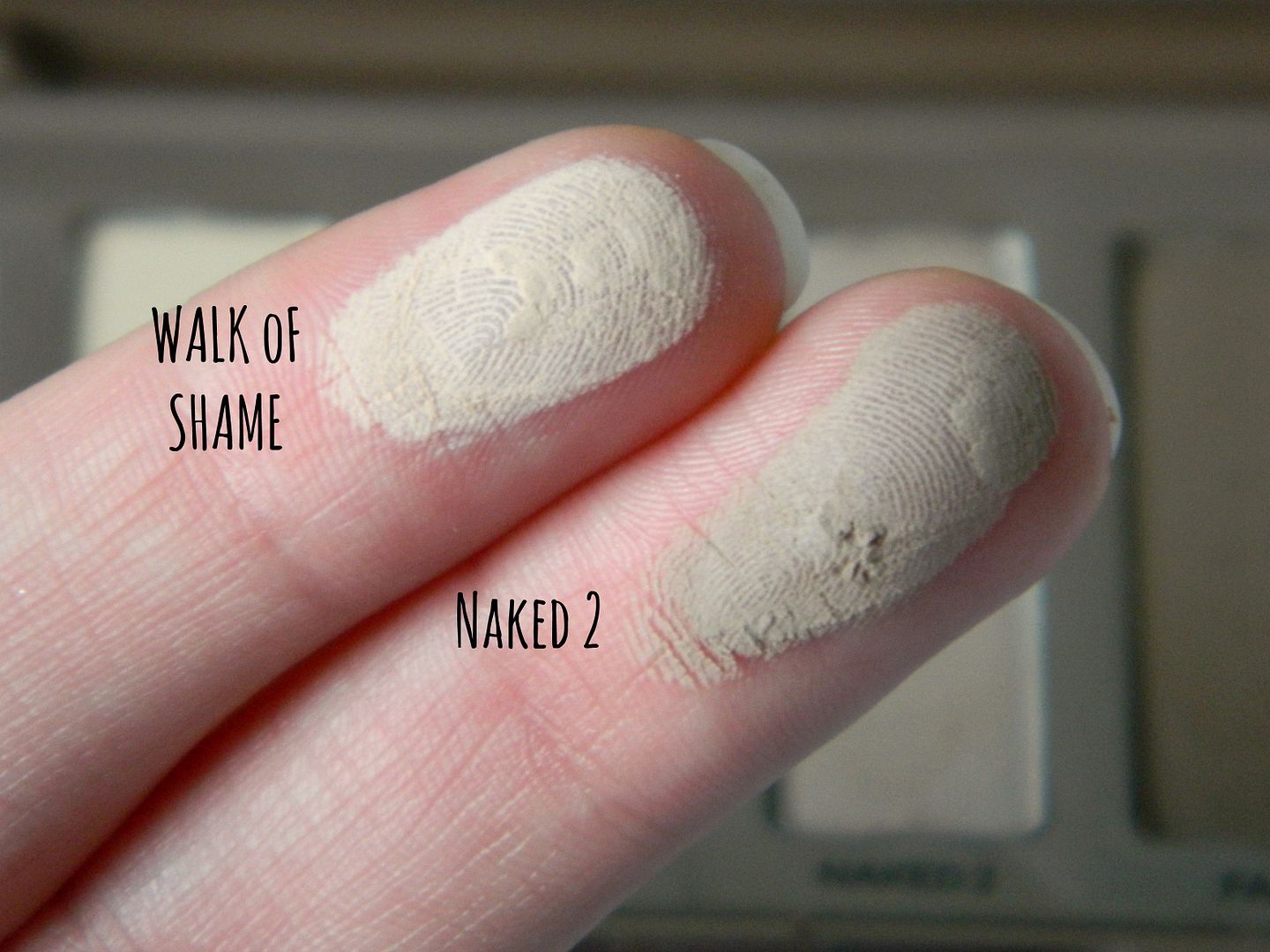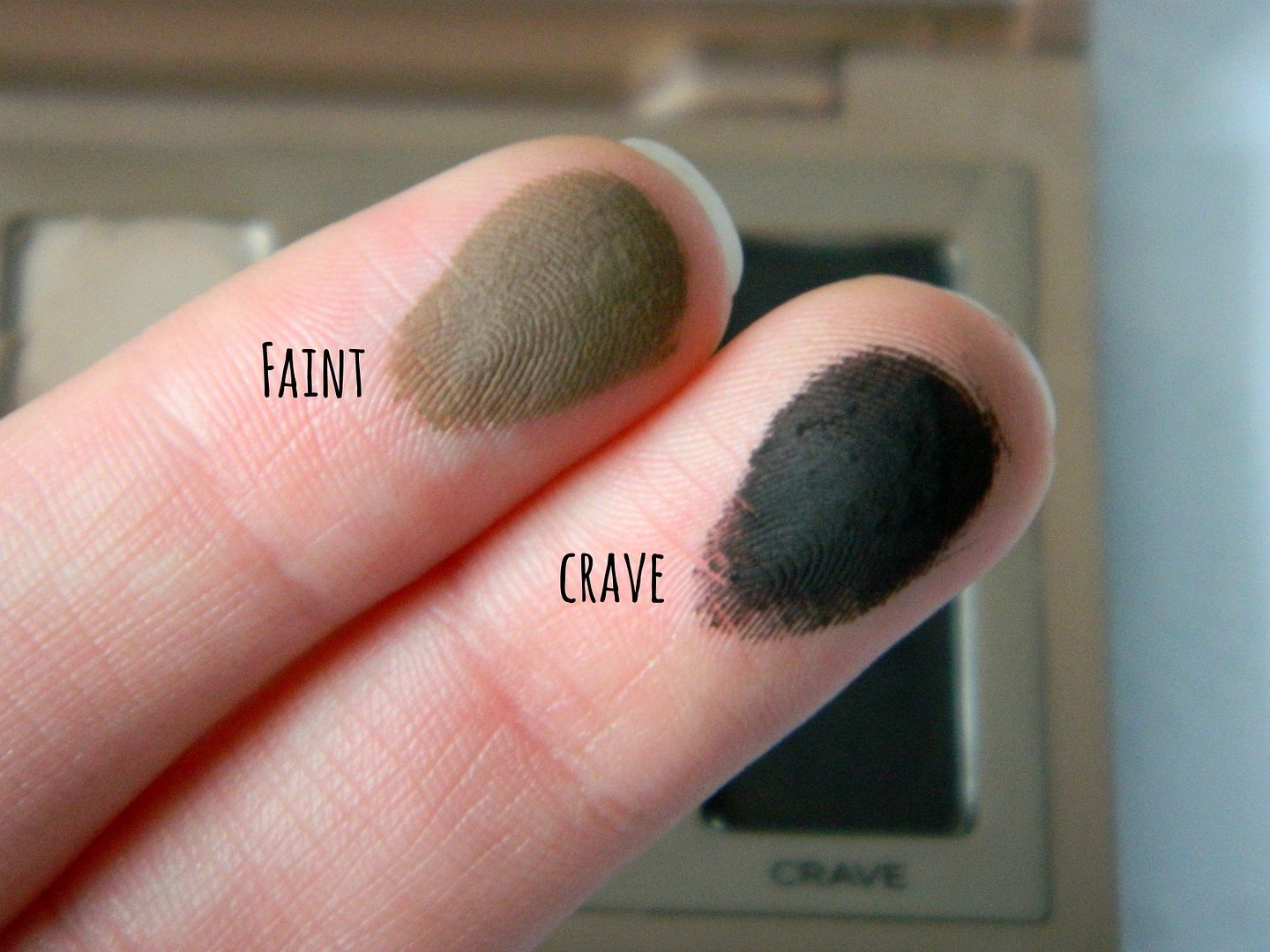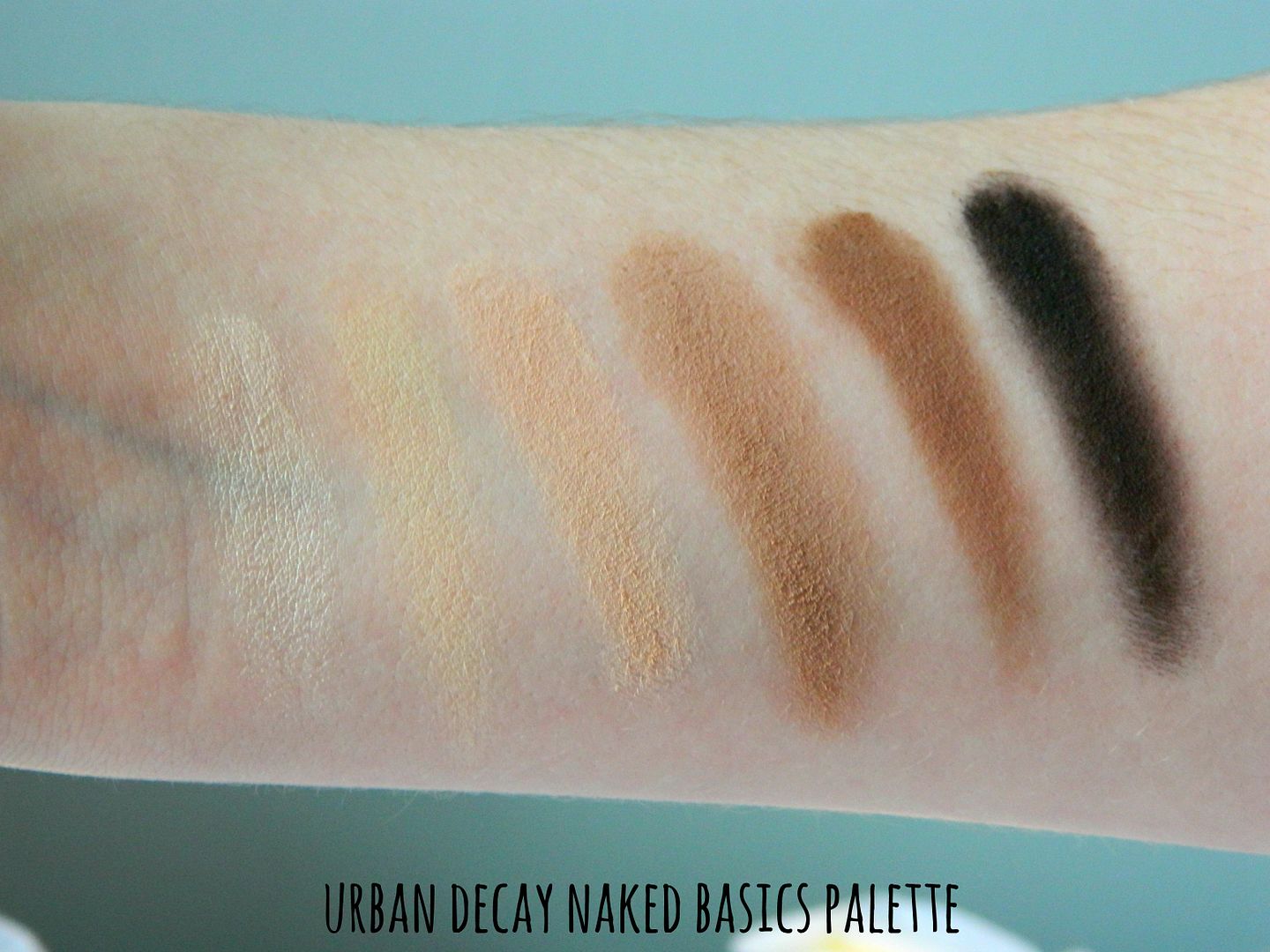 I'm a huge fan of

U

rban Decay and when I heard about this new

eye shadow palette, I was really excited to try it out! I already own the Naked original palette and absolutely love it, but I felt that it didn't offer a lot of matte shades to make a simple everyday look. This is where the Naked Basics

P

alette takes the spotlight

. This little palette o

ffer

s

5 matte and

1

satin finish eyeshado

w

s that are perfect for creating that everyday look

.
As you can see from the photo, the Naked Basics Palette is half the size of the Naked original making it great for popping in your hand bag and using it on the go

, especially when you're travelling

. The Naked Basics has 6 full sized eye shadows including 4 exclusive shades to the palette

:
Venus -

(New

) a

n off-white satin finish shadow which is perfect for highlighting.
Foxy - a creamy biscuit matte finish shadow which is

a lovely lid colour.
Walk Of Shame - a very light nude/ brown matte finish shadow which again, is a great lid colour.
Naked 2 -
(New) a taupe matte finish shadow which can be use in the crease for day time or as a lid colour for a night time look

.
Faint - (New

) a warm, dusty brown

matte finish shadow which is

great for the outer corner or crease.
Crave - (New) a deep, dark brown/ black matte finish shadow

which is perfect for the outer corner.
All of the shadows are soft, pigmented and so easy to blend. I do find

C

rave to be chalkier than the rest, but it is still very easy to work with. With an eye primer, these shadows last me all day, even through working long hours in the college salon.

B

y the time I'm going to bed, I can still see

I

'm wearing

the

eye shadows, but

they're

just less intense than when I first put

them

on. I find that

V

enus wears off quite quicly when placed in the inner corner, but the rest have amazing staying power, which

I

would expect nothing less from

U

rban Decay. All of these shadows are

really wearable and you can mix and match between the palette and still end up with a pretty eye look.

The only problem I have with th

is palette

is that the first 3 look

very similar

in the pan and when on the eye, however I know I will get a lot of wear out of all of these colours

.
As for the packaging, Urban Decay definitely stuck to the "Basics" theme and kept it as simple as possible. The outer packaging is slightly rubberised and is a lovely bronze colour. It also comes with a large mirror which takes up the whole lid if the palette, so is perfect to use on the go!

U

nlike the other two Naked palettes, this one doesn't come with a brush or a mini freebie. Personally this doesn

'

t bother me as it's much cheaper than the other palettes and contains the

4

new

eye

shadows.
Overall I think this is a great palette that I now use in my everyday makeup routine

as

I find the shades so wearable. If you're into creating neutral eye looks with matte shadows or just want to expand your eyeshadow collection, this palette would be great for

you

!
Have you tried the Naked Basics

P

alette?