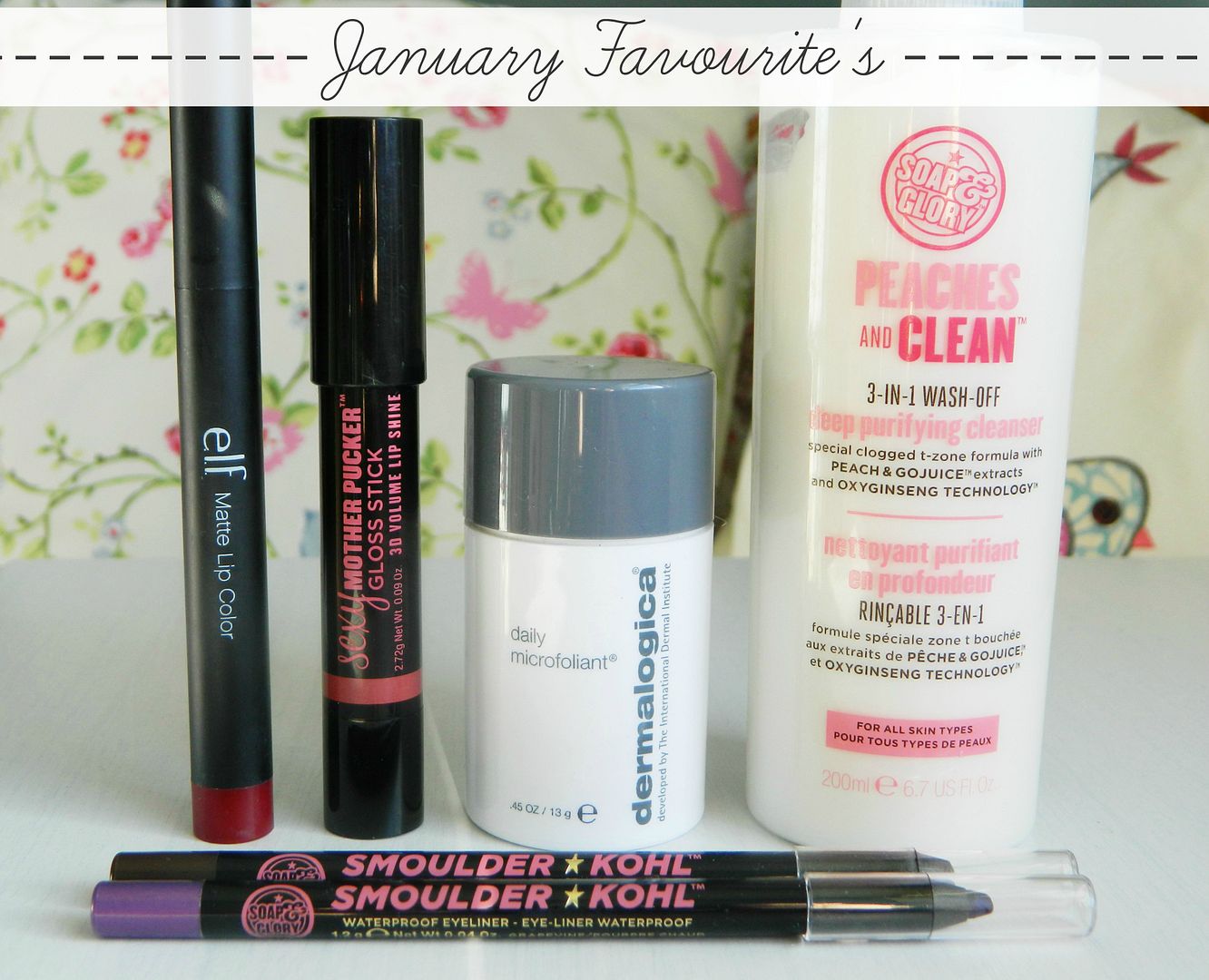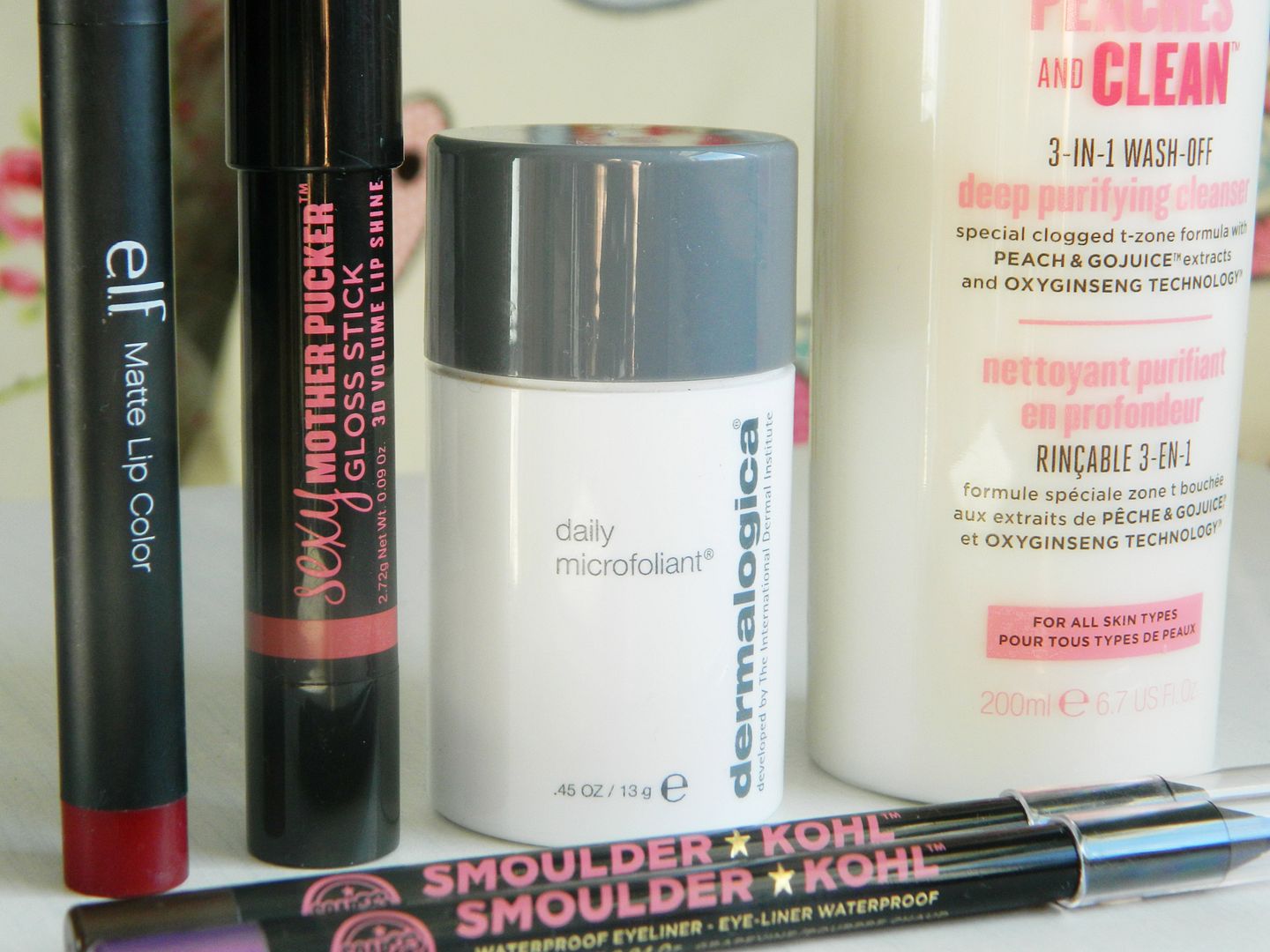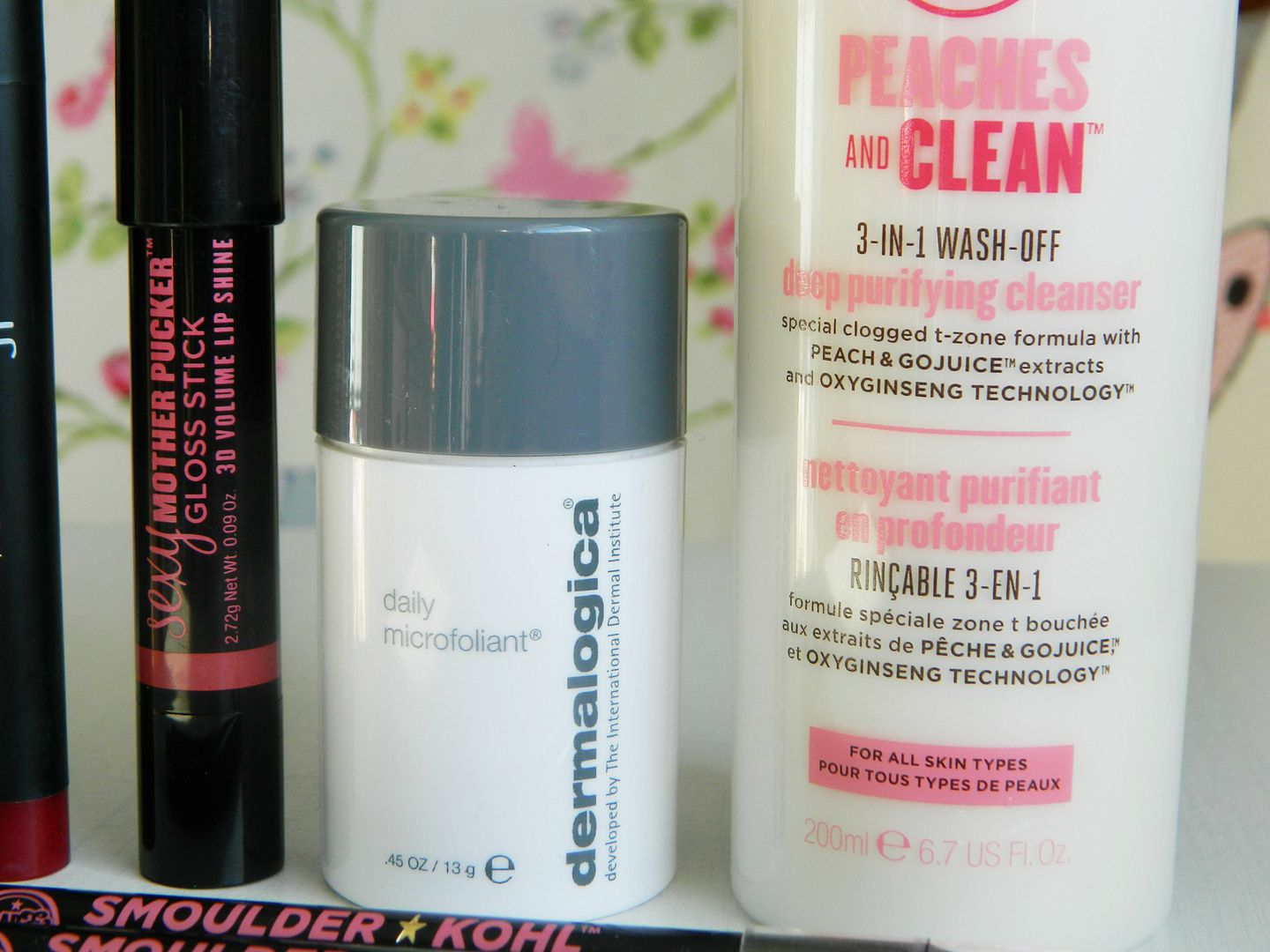 Hello everyone, I hope you're all well. I cannot believe how quick 2014 is going already and that we're already in February! For the first post of this month I thought I would do my January Favourite's which will be about the beauty products I have been loving over the past month. As this was the month after Christmas, I did have quite a few new products to try out so I narrowed it down to just a few of my main favourites from January. I have been noticing that every month I seem to be loving one brand in particular, and this month I've definitely stuck to that theme. So for my January Favourite's say hello to Soap & Glory overload!
E.L.F Studio Matte Lip Colour in Rich Red | LINK
So one of the first products I've been loving in January is a lip product from ELF and this is the Studio Matte Lip Colour in Rich Red. This is one of the first products by ELF that I have ever tried (I also go the shade Tea Rose but I found that made my lips look dead!) and so far I am really impressed. This has been my go to red lip colour for the past month and I absolutely love the shade, formula and how long it lasts on my lips, especially when I wear it out for a meal! These lip colours are really inexpensive yet work so well and last ages. I'll definitely be picking up some more of these!
Soap & Glory Sexy Mother Pucker Gloss Stick in Nudist | LINK
Next up is another lip product and this is Soap & Glory's Sexy Mother Pucker Gloss Stick in Nudist. This is a gorgeous nude/ pink that is great for wearing during the day. It's that "your lips but better and glossier" shade so is perfect to pair with a really natural makeup look or on a night out with a more smoky eye! One of the main things about these gloss sticks that I love is the scent, it's gorgeous! Every time I apply this lip product I have to give it a good sniff because it's that nice. The formula is also amazingly smooth and leaves your lips feeling really soft!
Dermalogica Daily Microfoliant* | LINK
In January I did swap up my skin care routine a little and started to try out a new exfoliator and cleanser. The exfoliator I have been using is the infamous Dermalogica Daily Microfoliant and I for one absolutely love it! For me and my dry skin, an exfoliator is essential in my skin care routine, but most of the ones I have tried are very harsh and rough. Daily Microfoliant is a finely milled powder that you mix with water to produce a smooth yet effective exfoliator that's gentle enough to use every day! I've found my skin looks and feel so much better after using this in January and I really don't want this little pot to run out! I will be doing a full review on the Daily Microfoliant soon (plus some other Dermalogica goodies!) so keep an eye out on my blog if you want to read more about it!
Soap & Glory Peaches & Clean Cleanser | LINK
For my new cleanser, I have started to use the Soap & Glory Peaches & Clean deep purifying cleanser again. This is now my second bottle of this cleanser and I've found it's really good at keeping away any major blemishes as well as keeping my skin soft and thoroughly cleansed. I was quite worried to try this on my sensitive skin as I've heard some people have had some nasty experiences with it. But for me it's worked wonders and I would highly recommend anyone to give this cleanser a go, especially as it's currently on offer in Boots!
Soap & Glory Smoulder Kohl Eye Liners | LINK
My last favourite from January are a few makeup items that I picked up in the sales after Christmas. I had wanted to try Soap & Glory's eye liners for a while now and when I ran out of pencil eye liners I thought it would be good to pick up the Crazy Sexy Kohl Eye Liner set in the Boxing Day sales. Out of the set I have been using 3 of the liners on a regular basis: Cocoa Bean, Superblack and Grapevine. The black and brown are perfect for an everyday eye look as they last all day and create a natural definition to the eye. I've also been loving adding Grapevine, which is a gorgeous metallic purple shade, to my lash line as this looks amazing against brown eyes! I absolutely love the formula of these liners and as they are waterproof, they stay put all day! I highly recommend these if you're on the look out for a new eye liner.

So these are a selection of products that I've been really enjoying throughout January! I hope you enjoyed this post and I would love to hear about what beauty products or fashion items you've been loving recently! Thank you for reading and I'll speak to you soon.
What have been your favourite beauty products from January?
Leave your links to your favourites posts below!