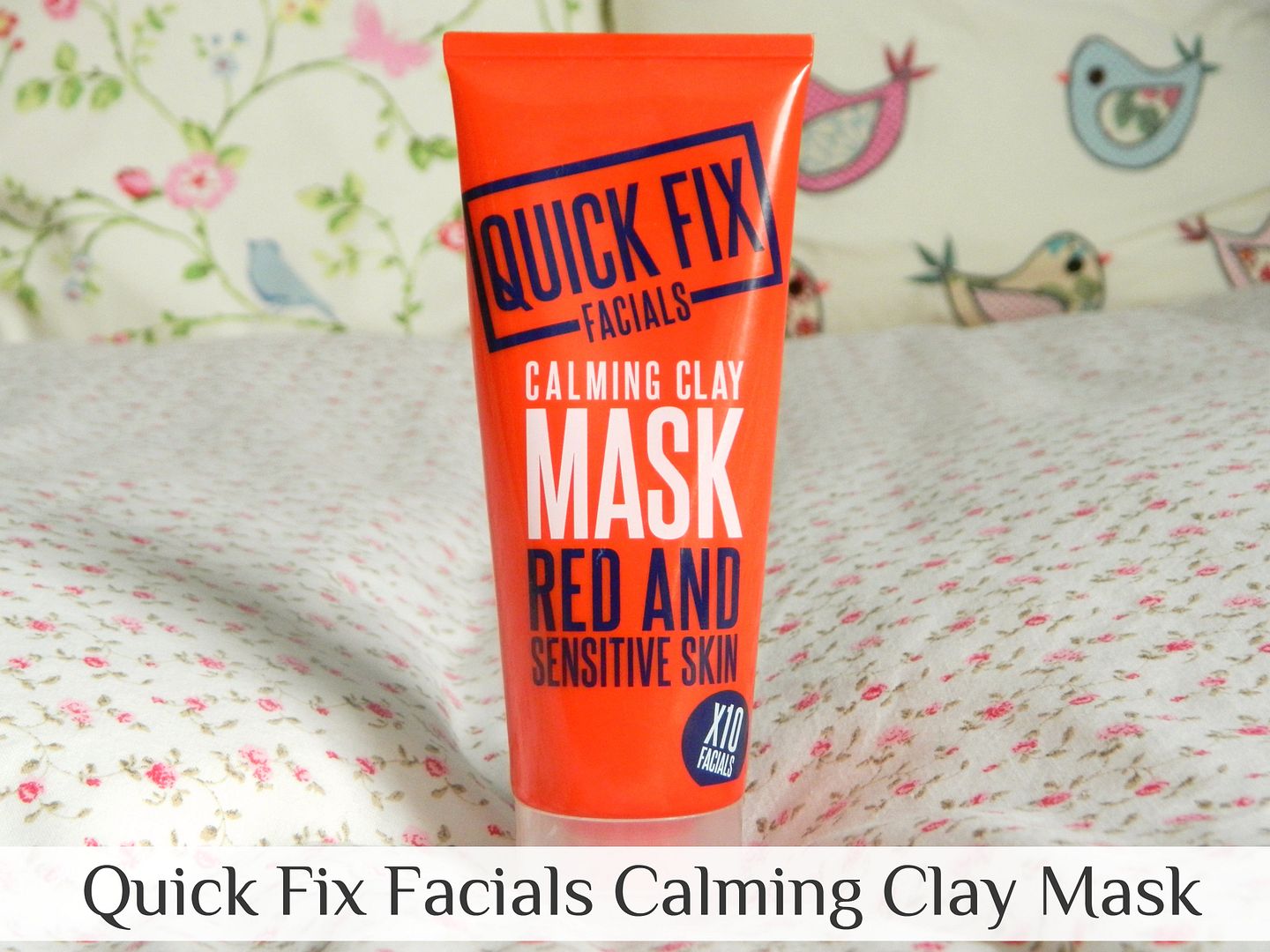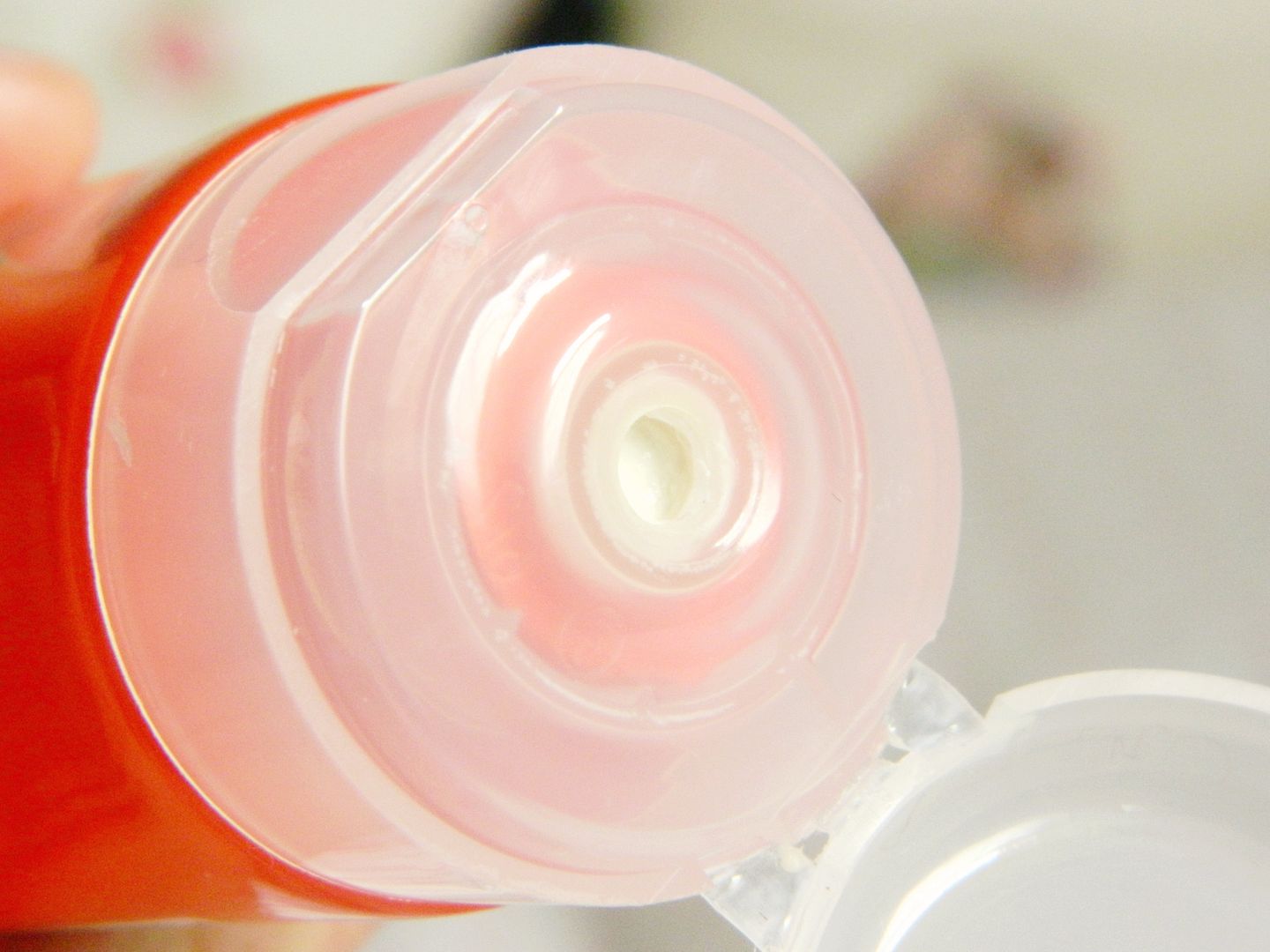 As a sufferer of red, sensitive skin I find it quite hard to find a face mask that doesn't irritate or upset my skin. Some everyday masks that many people can use tend to leave my skin very red and sore - not a pretty look! Before Christmas I was looking through some blog posts and I stumbled across a facial skin care line call Quick Fix Facials. They produce a selection of face masks that cover pretty much every skin type at a very affordable price of just £4.99 (plus they're regularly on offer!). Best of all each tube of facial mask is jam-packed with goodness suited to that particular skin type. I decided to try out the
Calming Clay Mask
which is designed for red and sensitive skin and see if it worked for me!
What first stands out to you about this product is the fun and bright packaging! Each skin type facial comes in its own bright coloured tube which makes it super easy to pick out your desired face mask on the shelf. The Calming Clay Mask comes in an ironic red shade and it really stands out from the rest of my skin care products. Each tube contains around 10 facials worth of product (100ml) which means you're paying around 49p per facial which I think is really good value for money! It's really easy to dispense the product as it comes in a squeezy tube but I do find this sort of packaging quite wasteful as you can easily squeeze out too much product!
The Calming Clay Mask contains a range of benefiting ingredients from: Aloe Vera to help moisturise the skin, Chamomile to soothe and calm and Rose extract to minimise redness. With all of these lovely ingredients it makes this face mask smell absolutely divine! I find it has a mixture of a fresh and floral scent which helps soothe and calm me as it's working its magic on my skin.
The Calming Clay Mask has a lovely thick clay consistency that's really easy to spread across your face. However once you spread it out it does become slightly thinner and I do find you need a fair amount to make the coverage quite thick like the directions suggest. Once applied you only need to leave these masks on for around 5 to 10 minutes to do their work and then you can simply remove with a damp flannel. Afterwards my skin always looks and feels so much better! The Calming Clay Mask definitely brings down the redness in my cheeks and in any blemishes on my face. It doesn't actually help prevent my skin from getting spots (I believe a different version would be better for this) but it definitely helps soothe and calm the appearance of existing ones! I also find the texture of my skin after using this facial mask is a lot smoother and softer which is a bonus!
Overall I think this is such a lovely face mask, especially as it's so cheap! As it's really gentle on the skin you can include this into your skin care routine as many times as you want, but if you suffer with severe sensitive skin and want to see real benefits from it, I would suggest using it at least once a week! As for me, I like using this whenever my skin looks particularly red as it instantly makes it look so much better!
What are your favourite face masks?
Have you tried any of the Quick Fix Facials before?