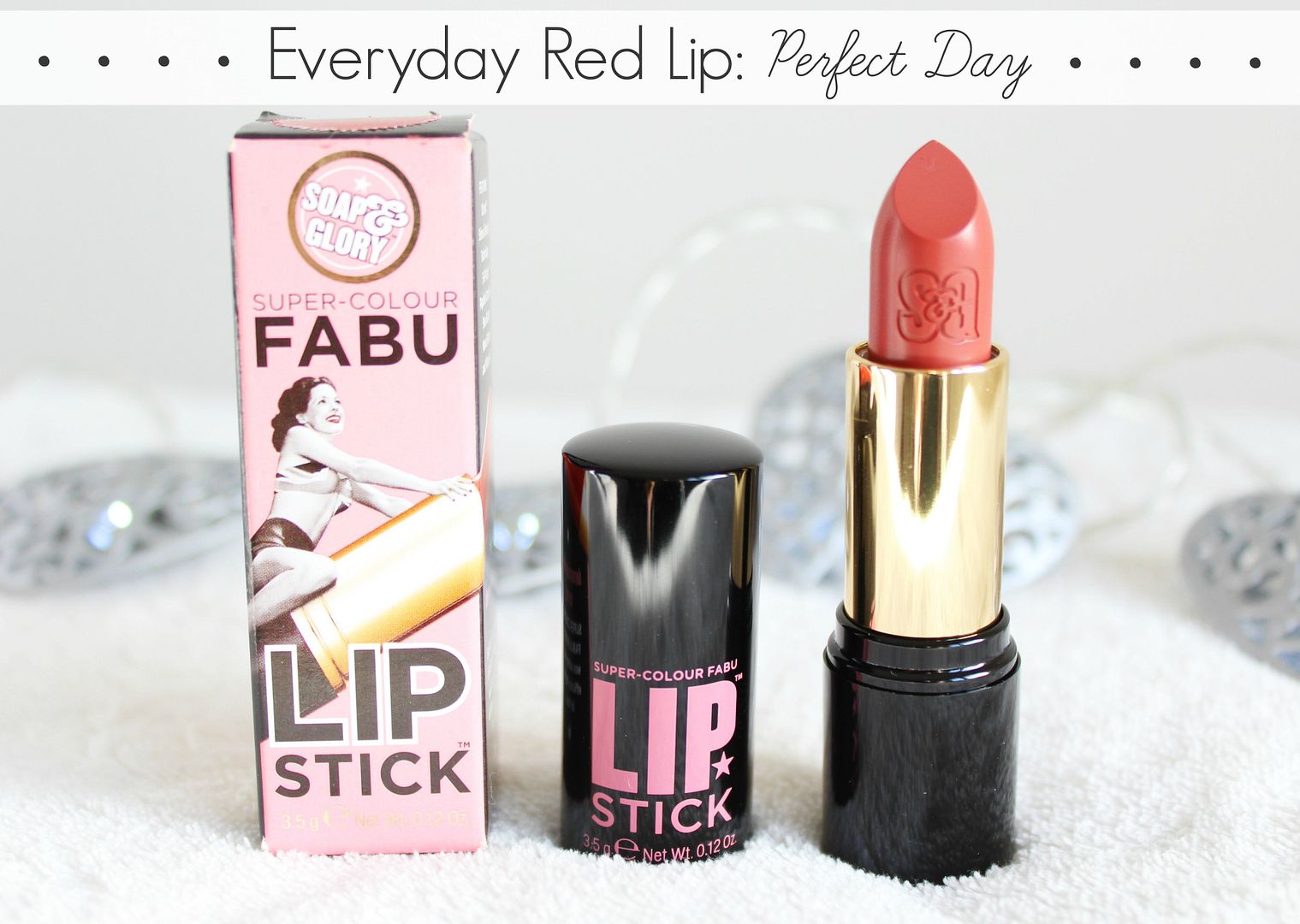 Soap & Glory Super-Colour Fabu Lipstick in "Perfect Day" | £9.00 | LINK
My lipstick is probably the makeup item I change up the most. I enjoy playing around with bright shades during the summer and vampy dark colours during the winter months. As well as these intense shades, I love finding simple and classic lipsticks that I can wear on an everyday basis. Due to my skin being fairly pale, I find that standard nude lipsticks don't suit me very well, so I do have to sway towards ones that have a bit more colour to them.
After falling in love with my Soap & Glory Super-Colour Fabu Lipstick in the shade "The Missing Pink" which is a gorgeous everyday pink shade (
read my review here
), I decided I needed to try more of their range. There isn't a huge shade selection in their lipstick range, but I decided to pick up the shade "Perfect Day" in a haul (which you can
read here
) and have been using it every day since!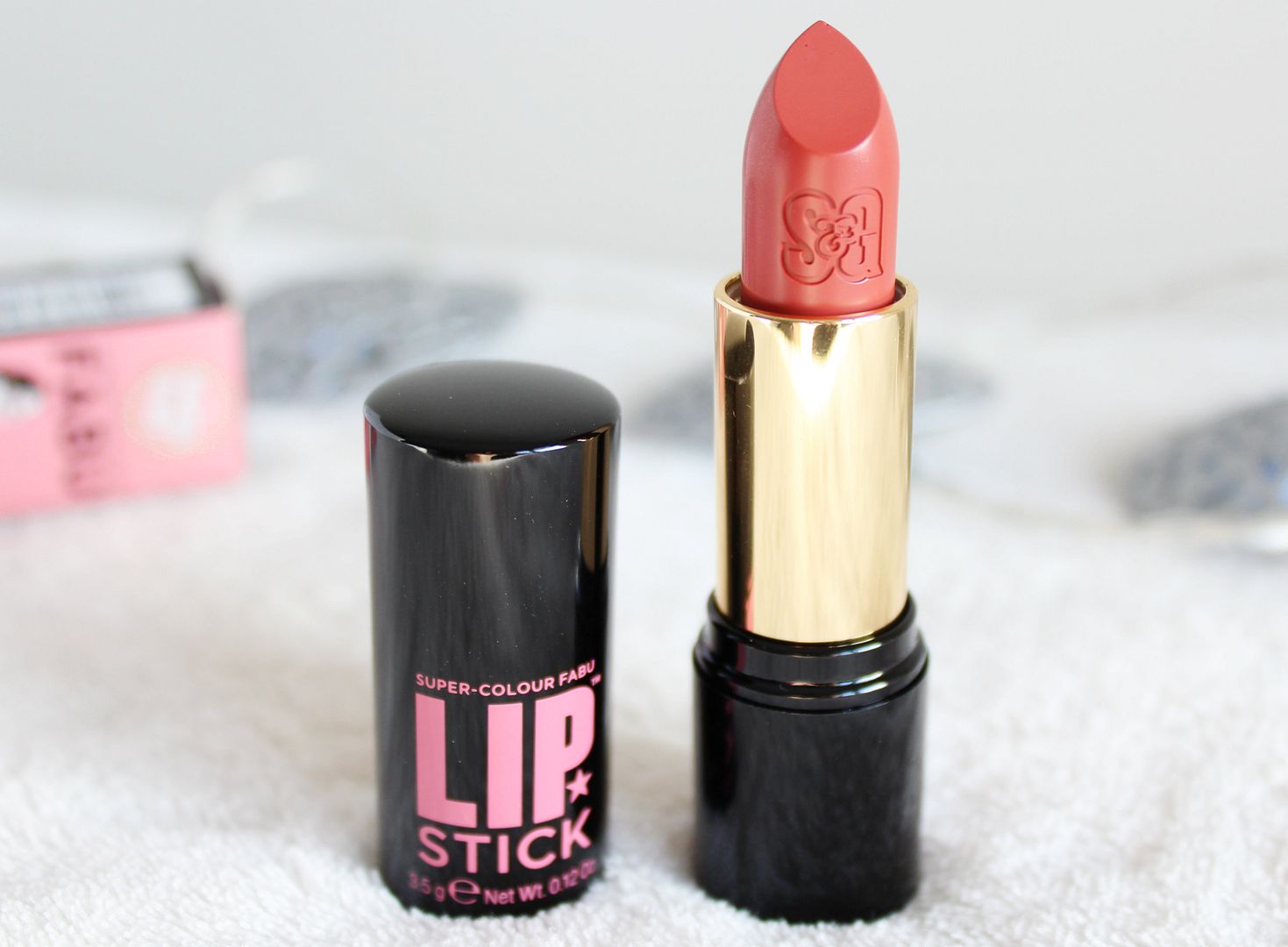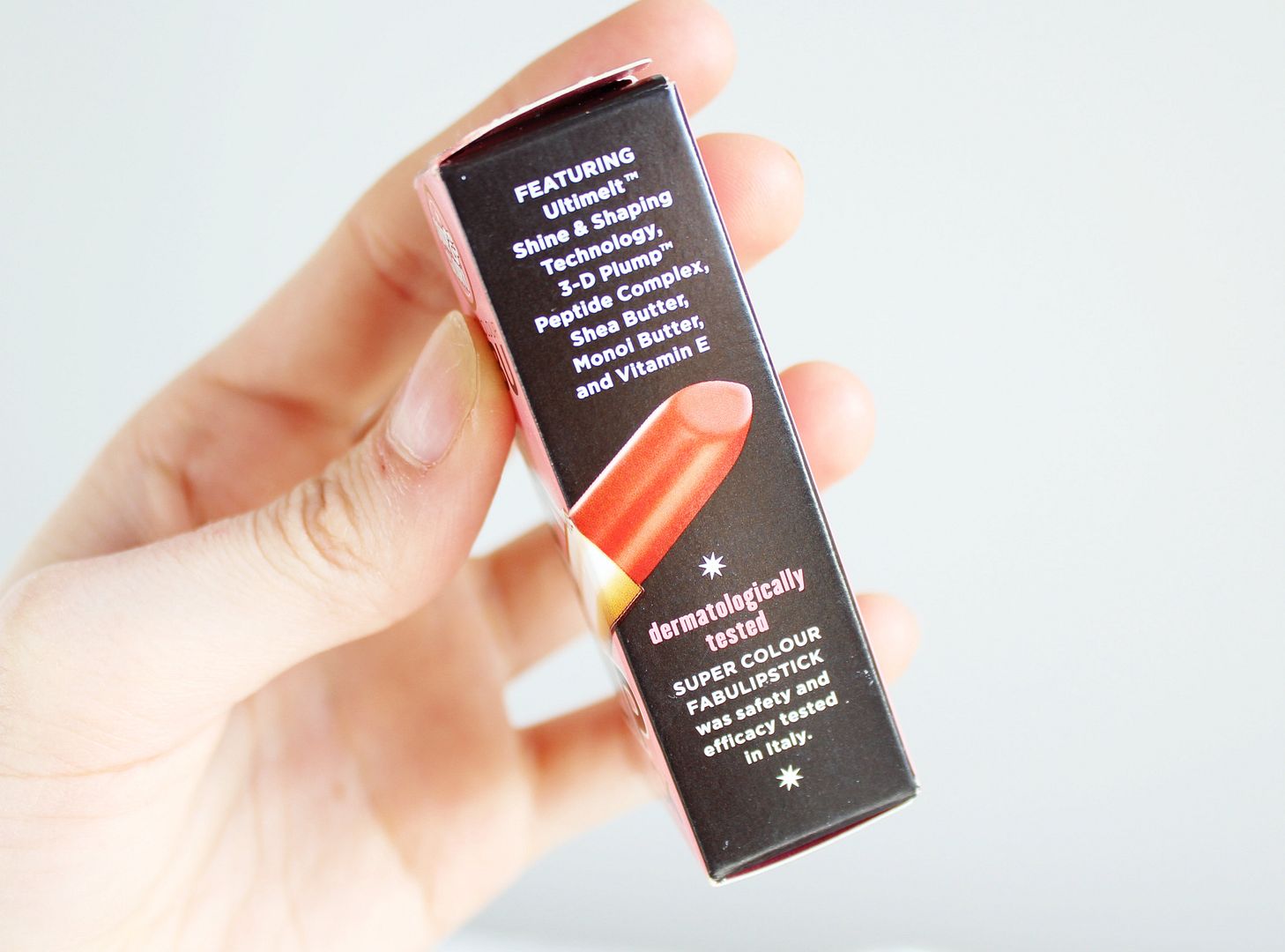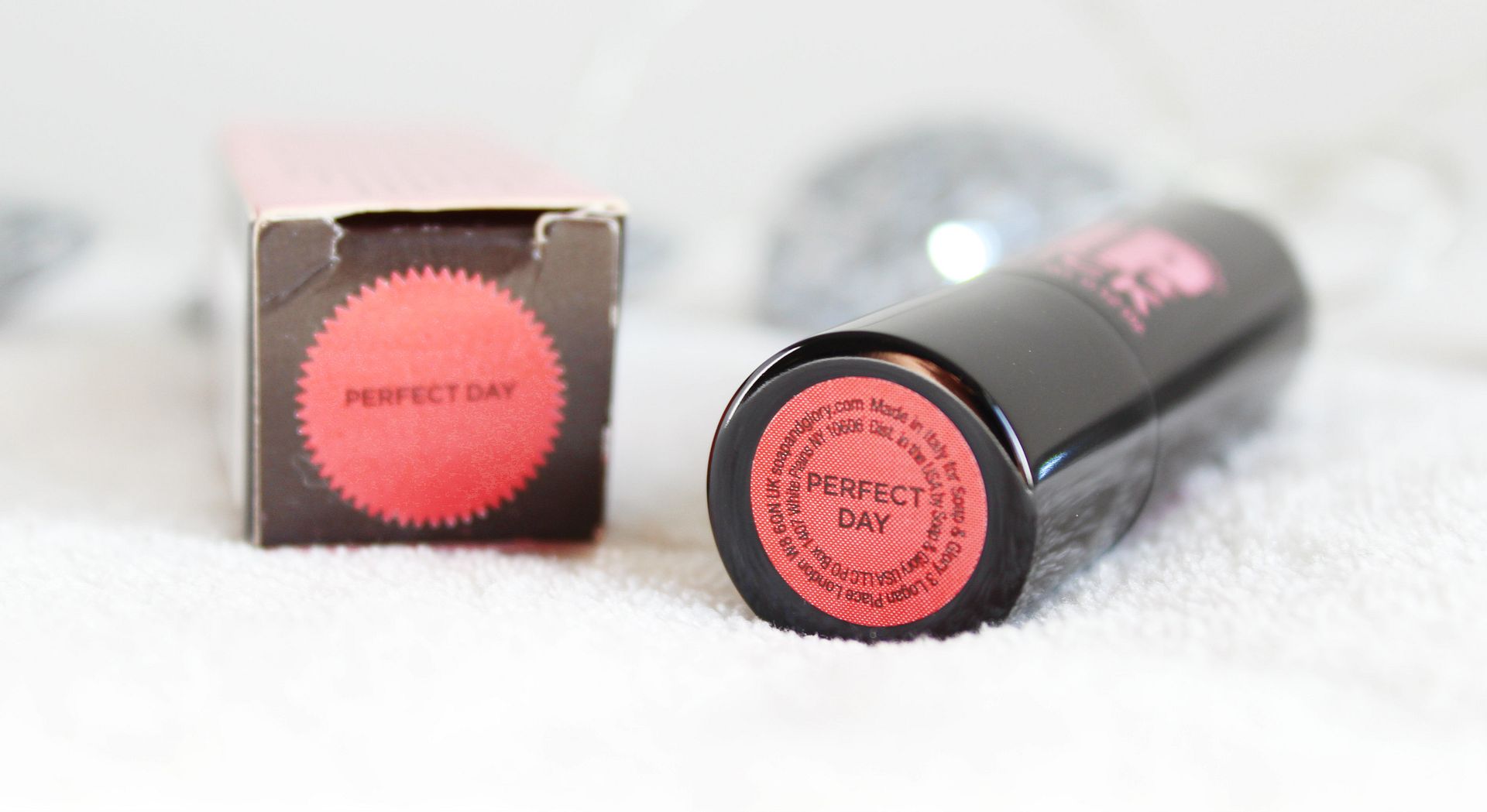 "Perfect Day" is a beautiful light red lipstick with a slight pink tone to it. It's definitely one of those shades that I think will suit any skin tone because it's really natural looking on the lip, yet it can be built up to be a much richer red colour. With the satin finish and hydrating formula that contains shea butter and vitamin E, it offers a slight shine to the lips that's very flattering. I find that the satin finishes of these lipsticks never dry out my lips because of their gorgeous formula and they can be applied without using a lip balm first. One of the main things I love about these lipsticks is the gorgeous vanilla scent which really does linger on the lips for a long time. I hate lipsticks that smell fake and artificial, so it's great when you find a good quality lipstick with an amazing scent.

The packaging of the Super-Colour Fabu Lipsticks is one of the nicest on the high street considering it retails at just £9. I love how each lipstick comes in their own little box and the tube itself is a glossy black, gold and pink combination which looks much more expensive than it is! What I also like about the packaging is that the lipstick tube and lid are very sturdy and it feels very luxurious when you turn up the lipstick.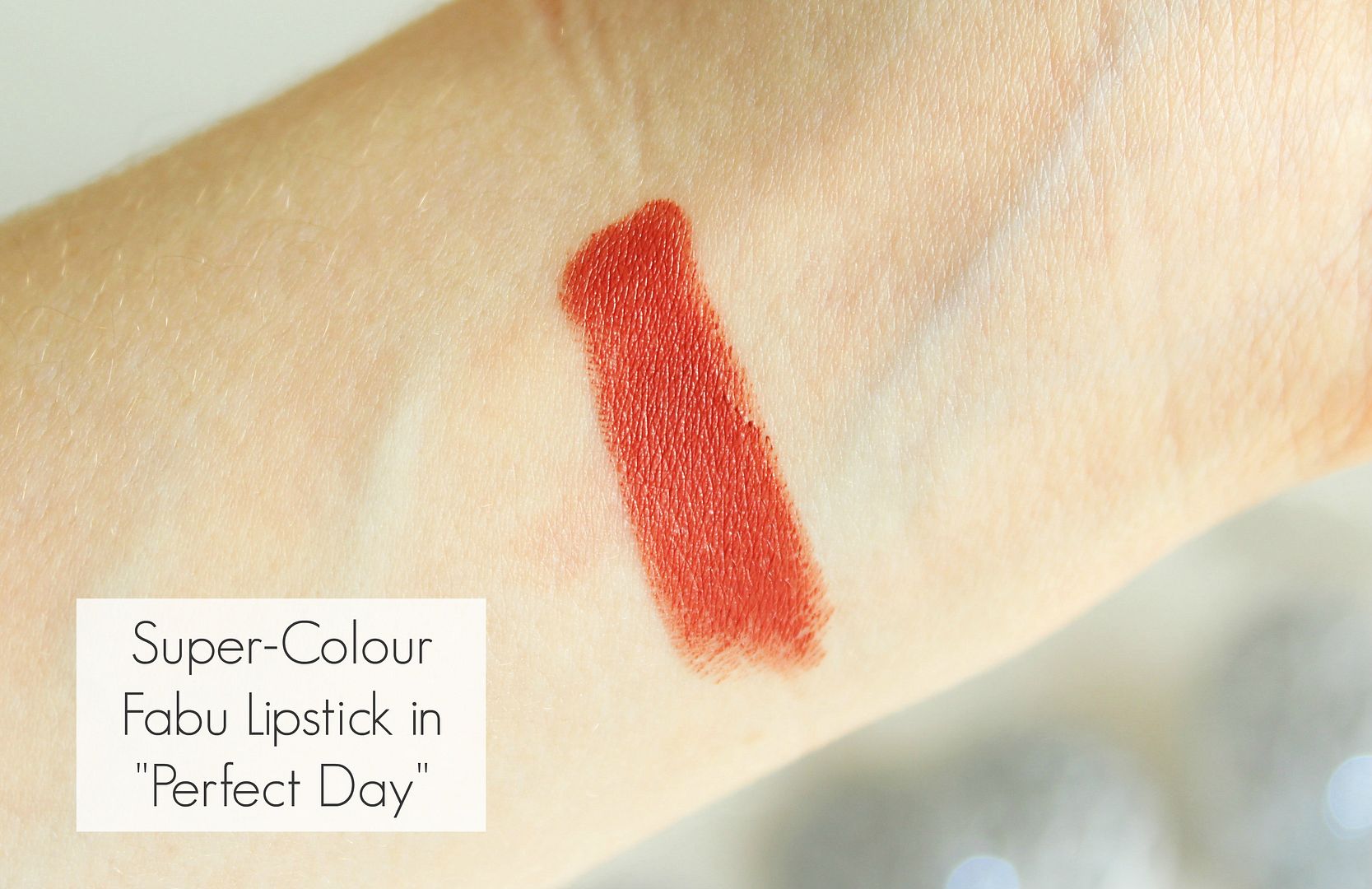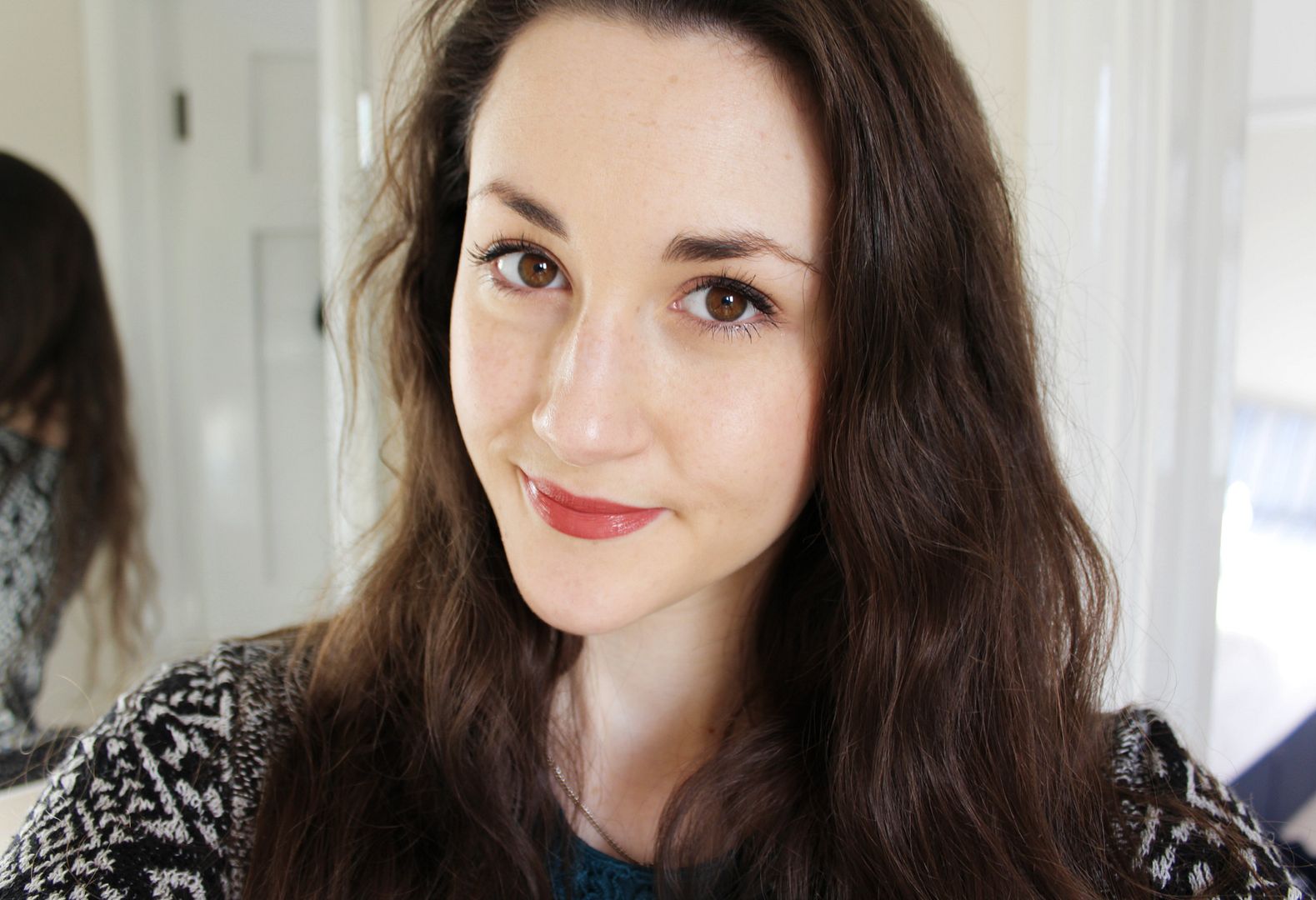 I've found that these lipsticks last a good amount of time on the lips. When I've been wearing it to work, I find "Perfect Day" lasts around 3 hours but it does fade after I've eaten. I do think this is because it has a satin finish and doesn't stain the lips as much as a matte lipstick would. I don't mind reapplying this lipstick every few hours as I feel like I would need to to keep up the nourishing feel that it gives my lips when it's applied. This lipstick is really lovely to apply as the hydrating formula allows it to apply really smoothly and gives a lot of colour in just one swipe!

Overall I've really been loving this lipstick and I feel like I need to buy the rest of the range! Hopefully Soap & Glory will add more shades to their range as I do feel that it is quite limited to standard pink/ red tones. I would love to see some more vampy colours for the winter time and maybe some bright pinks and corals for the summer!
Have you tried any of the Soap & Glory lipsticks?
What is your everyday red lipstick?