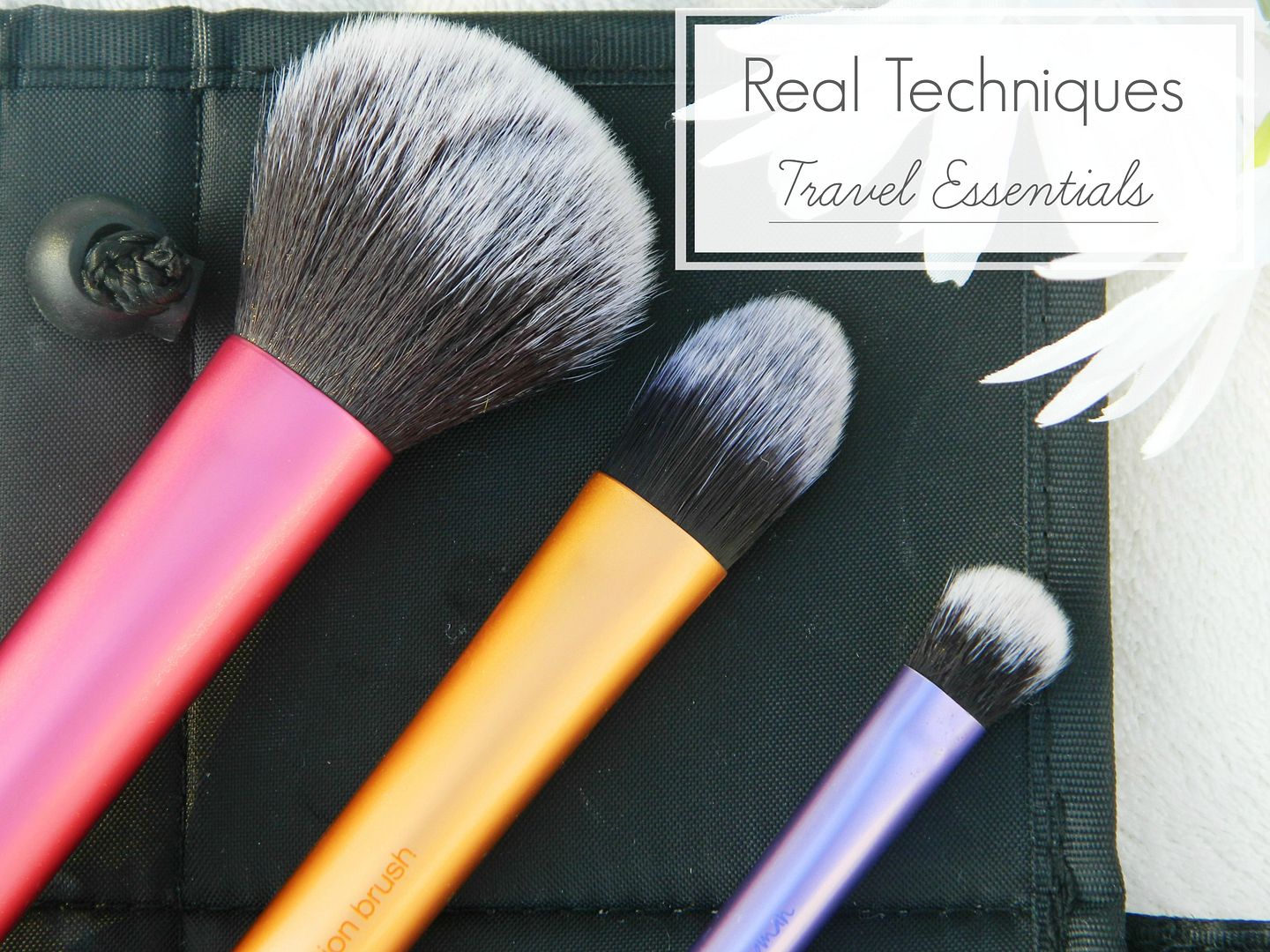 Real Techniques Travel Essentials Brushes | £20.99 | LINK
Hello my lovelies and happy New Year! Gosh, after my long break it does feel a bit strange writing and putting together a blog post, but finally I'm back and I have decided to blog again! From around November time I've wanted to get back into blogging which is why I wrote my little apology post (
which you can read here
) explaining that I will be back soon. With the Christmas holidays coming up it was quit hard to find a spare second to even switch on my laptop, so it did take me just that teeny bit longer than I thought to get back to it!
As you may have noticed my blog has undergone a mini make over and is no longer the blue and pink floral theme it once was. I thought it would be a perfect opportunity to refresh and revamp my blog being it the beginning of a new year plus me returning after quite a long time. I'm very happy with how it's turned out as it looks much cleaner and hopefully easier to navigate around for you lovely lot! It's not 100% finished yet, so if you have any recommendations on what I should add to it or whether something needs tweaking then do let me know.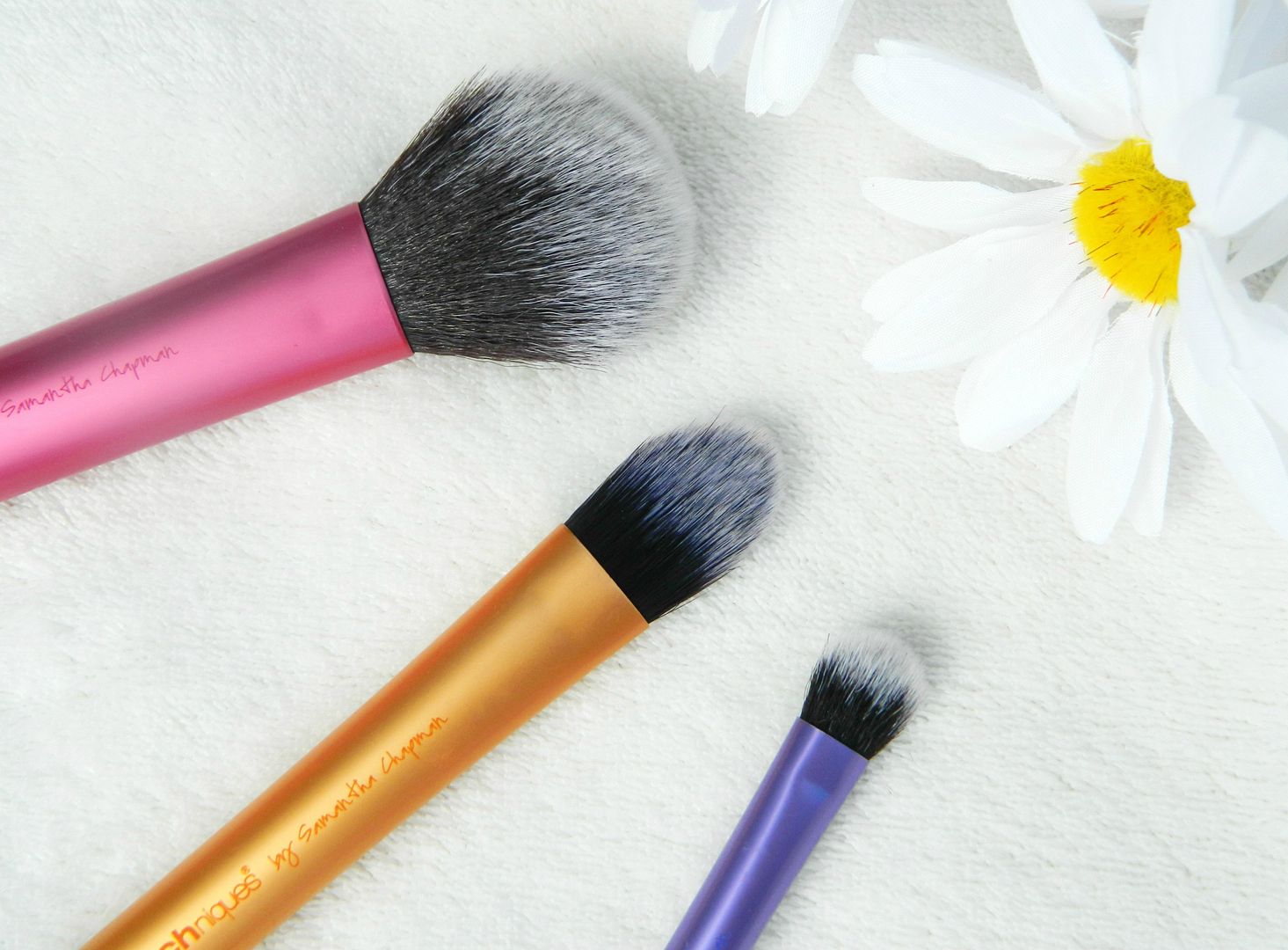 To start off the blogging year, I wanted to do a classic beauty blogger post and review a product that I love! Last year I picked up the
Real Techniques Travel Essentials
Brush set (
read the haul post here
) and thought that I would review them for you all. After some thorough use and loving over the past few months I thought I would share my views on this Real Techniques set.
In this set you get 3 brushes that are designed to be your "travel essentials" and the only brushes you'll need for that weekend away - plus you get one of the Real Techniques brush cases to pop them all in. I can see how it is possible to get away with just bringing these 3 brushes as you do get: the Essential Foundation Brush, Multi Task Brush and a Domed Shadow Brush - each of which can deal with different areas of your face. I personally wouldn't use just 3 brushes to do my makeup, mainly because that would involve a lot of spot cleaning, but because I like to use different shaped brushes for different looks. However they do make great additions to my makeup brush collection and each of them can be used in different ways.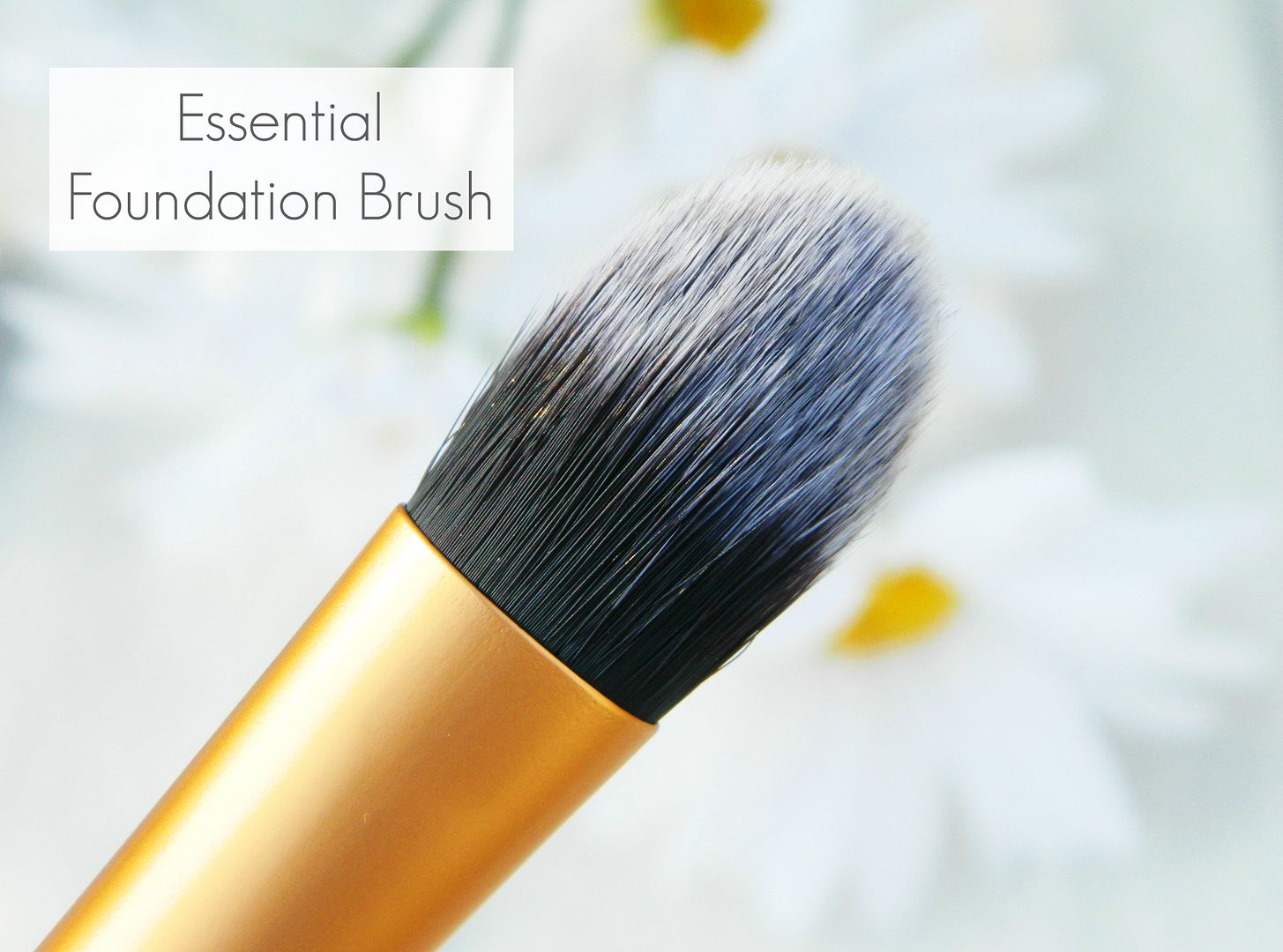 Essential Foundation Brush
As with many makeup brush sets, they always contain a trusty foundation brush. At first I wasn't too bothered about this brush as I already had the Pointed Foundation Brush that came in the Real Techniques Core Collection set (
review here
). But in comparison, the Essential Foundation Brush is much more dense and is larger in size which I personally prefer as it distributes liquid foundation much better for me. The bristles on this brush are soft yet have a firmness to them which really helps in makeup application. Whilst I'm still using my Buffing Brush for my everyday foundation, I like to use this brush for applying highlighters or to blend in my concealer if I'm going for a fresher looking face of makeup.
Multi Task Brush
This brush really does do what it says on the tin! The Multi Task Brush is one of those brushes you can pick up and use for almost anything. My personal favourite is for applying bronzer all over my face (as opposed to using my Contor Brush for contouring) to give my skin that healthy glow during the Summer months. But you could easily use this as your blusher, powder foundation or highlighting brush as it's a really good size and isn't overly fluffy and flimsy. Saying that, the Multi Task Brush is extremely soft so it blends in blushers/ bronzers beautifully and as it's slightly tapered, it gives you plenty of control when applying your makeup.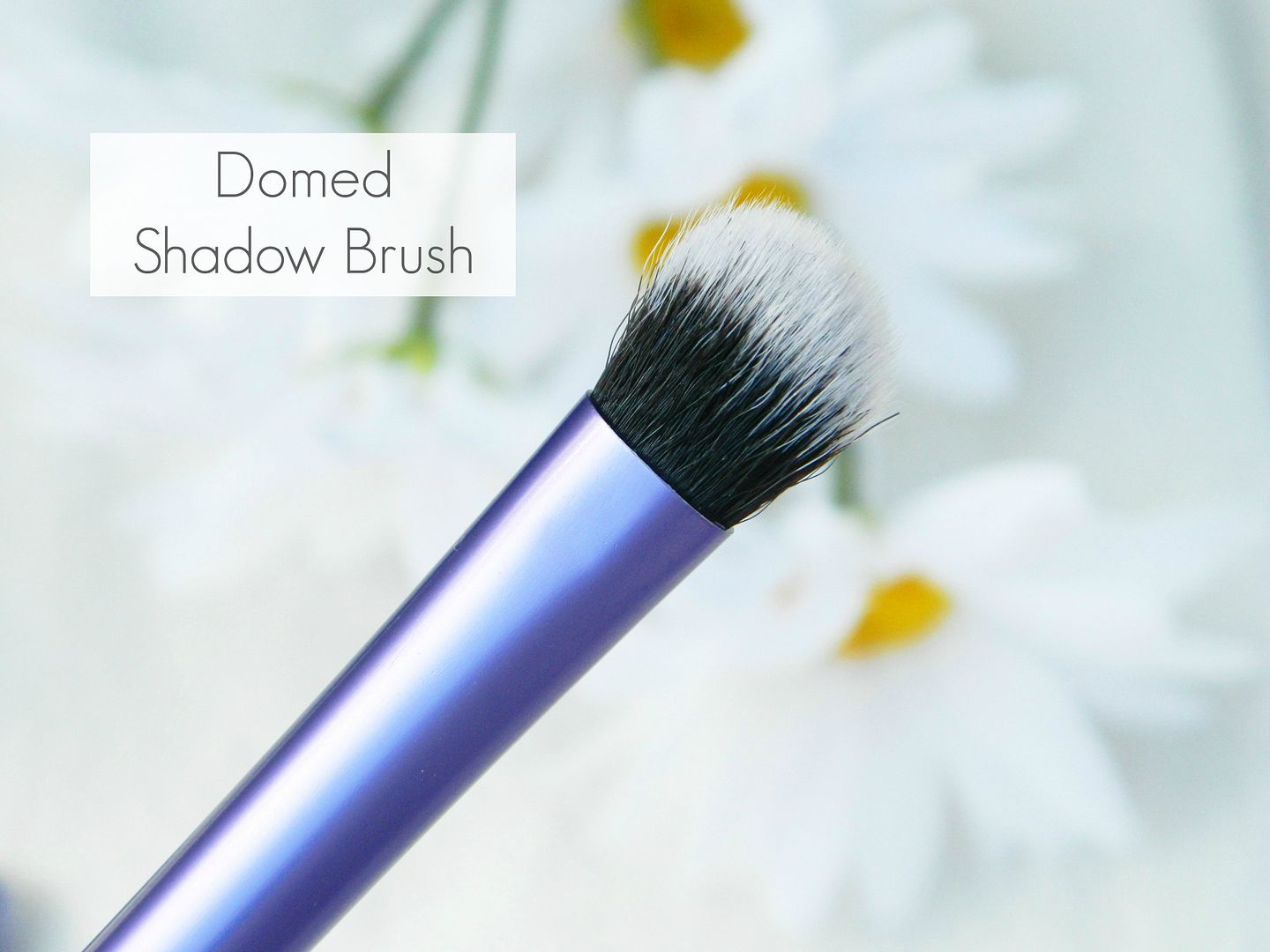 Domed Shadow Brush
I've saved my favourite brush until last - who can't say they love a good eye shadow brush to add to the 20 others they have sitting on their dressing table! The Domed Shadow Brush works really well at applying both eye shadow to your lid due to it being flat, plus working as your contour brush as it's dense and perfect for fitting in the crease of your eye lid. To top it all off you could probably use it to blend out your eye shadows too as it is fairly fluffy and soft. I use this brush pretty much every time I do my eye makeup as it's just really good at applying shadows to the lid and is just an all round brilliant brush to have in your collection.
I would definitely recommend any makeup lover to add these brushes to their collection as each brush can be used for many different purposes. I think this would be a great little set for someone who just getting into makeup as you get 2 face brushes and an eye brush in this set which I think is more than enough for a beginner! At the same time, as a Real Techniques fan and some one who's worn makeup for many years, I absolutely love them!

Thank you for reading today's post, I'm really excited to get back into the swing of blogging! I'm going to looking at new cameras this weekend as my current one has a smashed screen, so I think it's time for a bit of an upgrade. I'm looking at getting the Canon EOS 1200d as it's a DSLR for beginners, so will hopefully create beautiful pictures without being too complicated to use! But if you have any other camera suggestions then I would love to know.
Have you tried the Travel Essentials from Real Techniques?
What are your favourite brushes to use on the go?