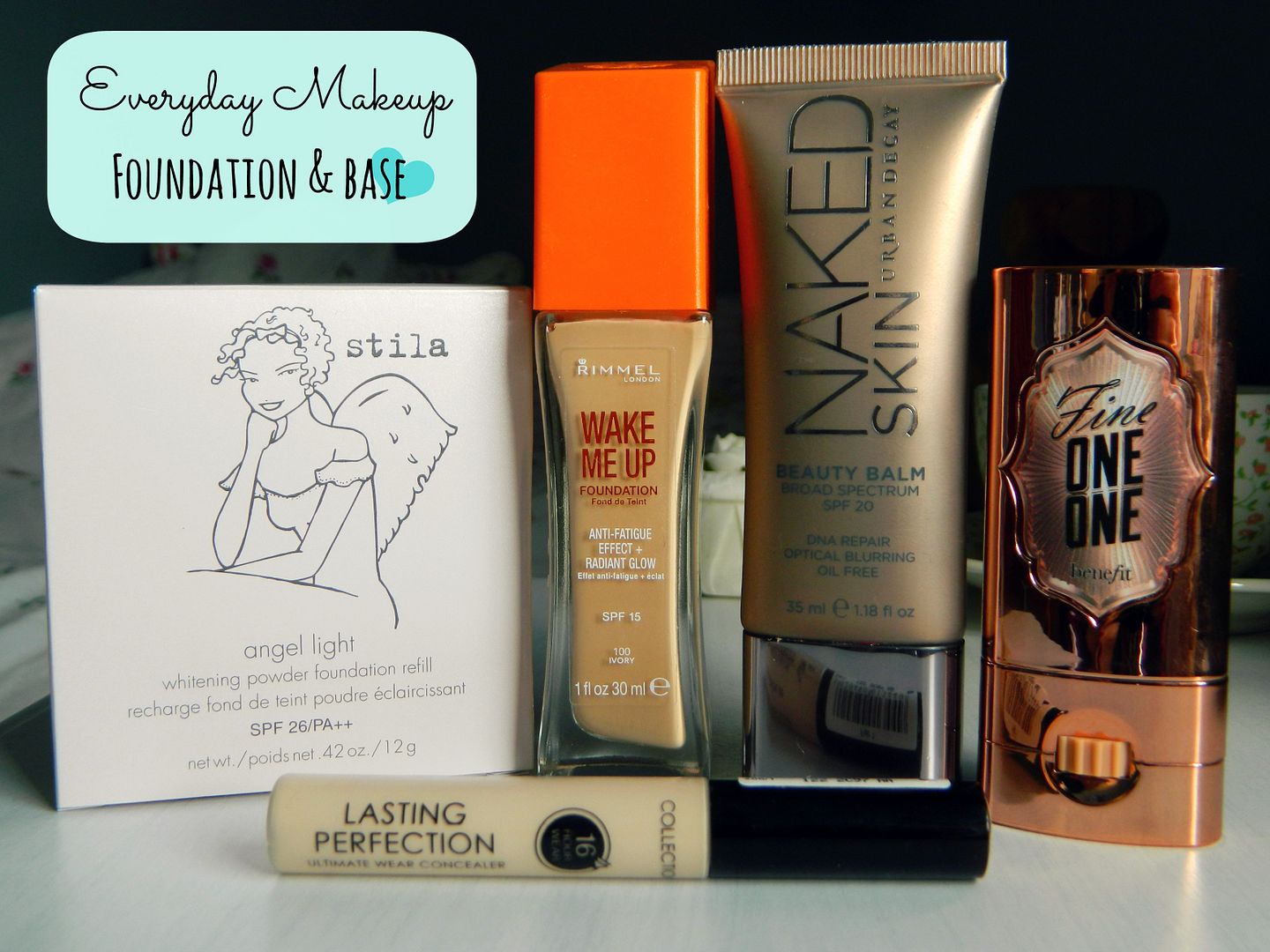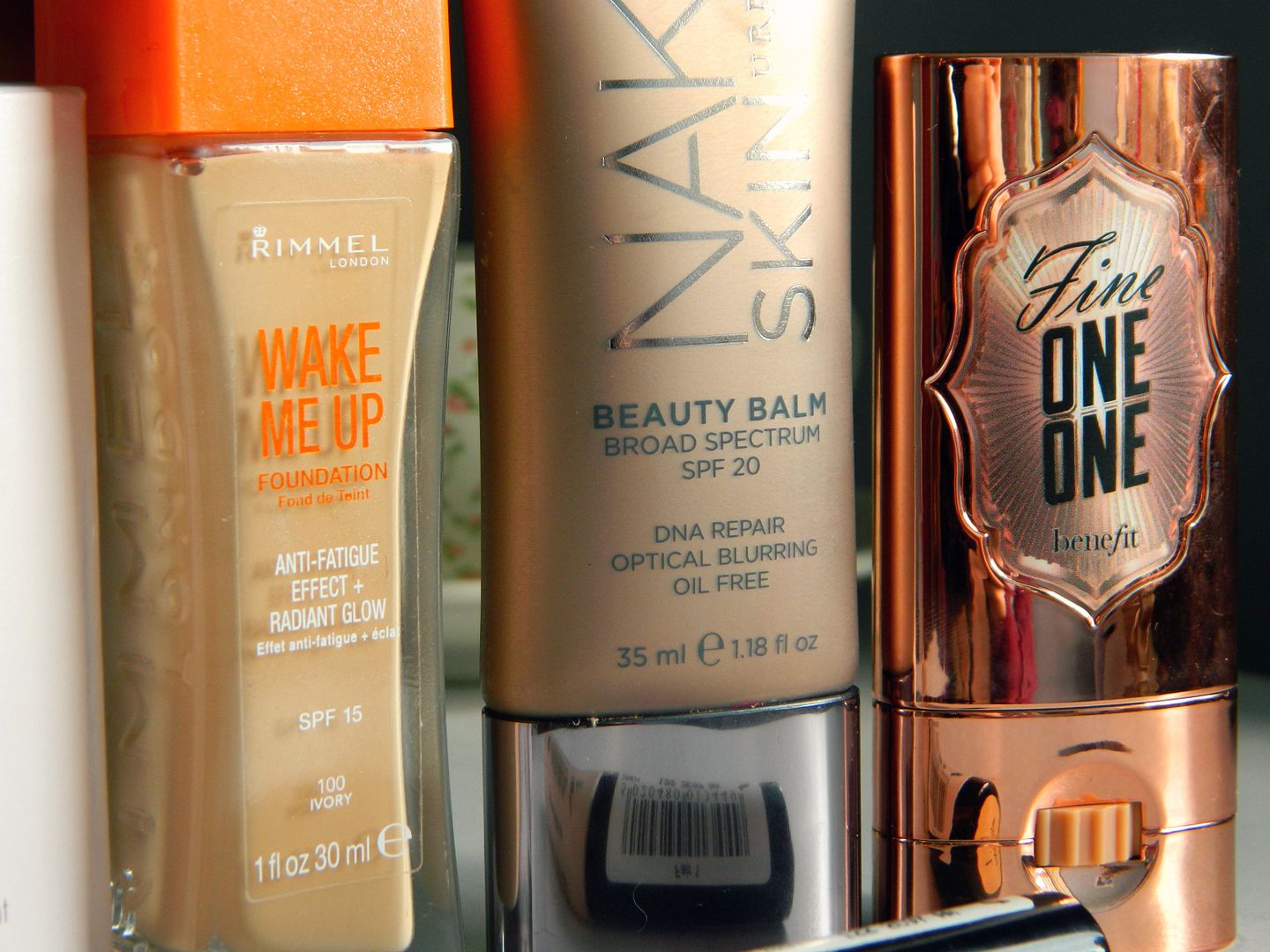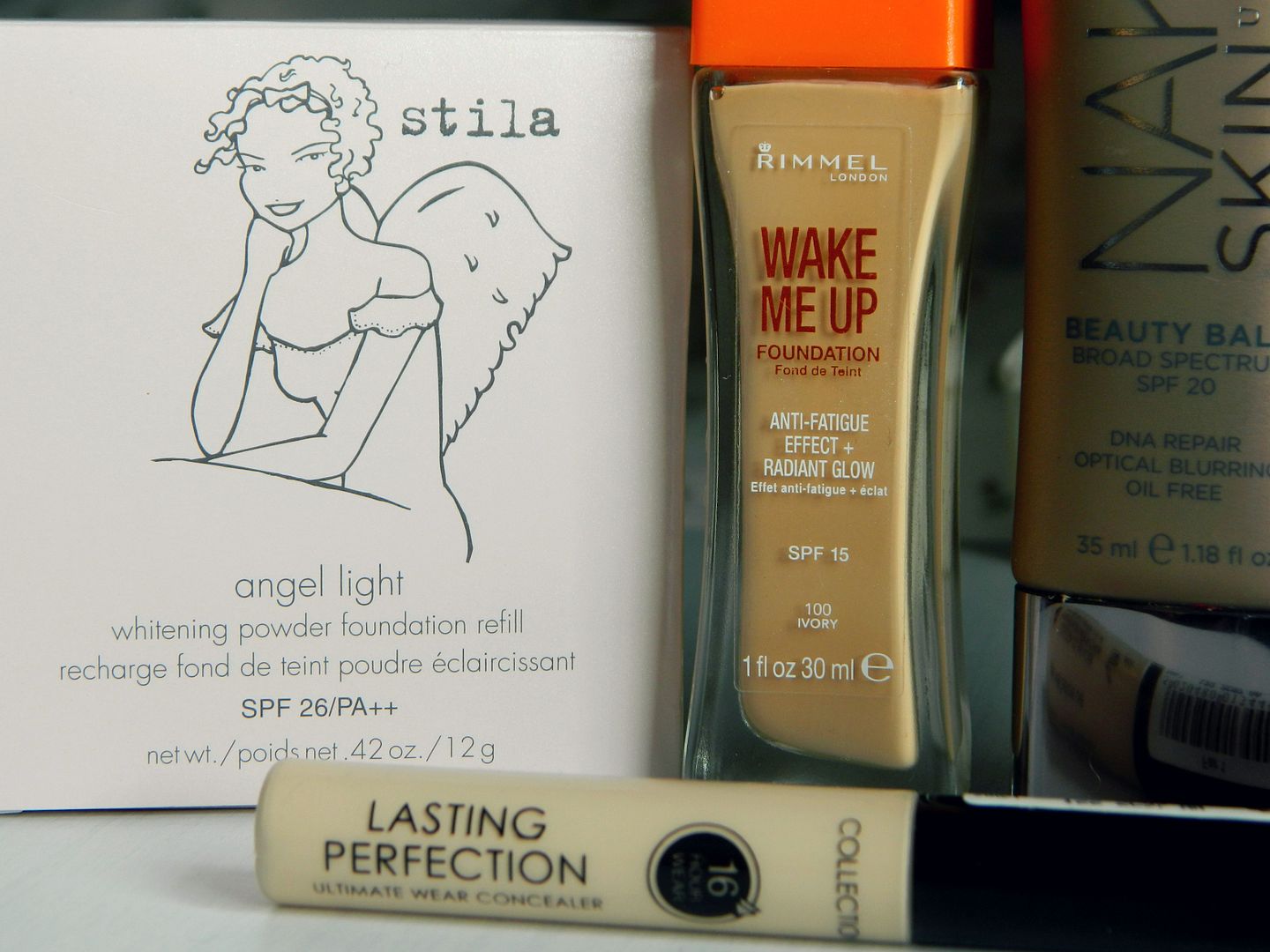 Hello lovelies and welcome to the first part of a 3 post "mini-series" where I show you what makeup I use on a daily basis! The 3 posts will be about: Base makeup, Eye makeup and Lip makeup. In this post I'm going to talk about what products I use as a base, this includes things like primer, foundation and blusher. The products in these posts aren't what I use every single day I wear makeup, but the ones I reach for the most out of my collection! For example, I like to switch up my foundation or blusher depending on the look I am going for, but I've picked out the ones I really enjoy using! Now after that little introduction, on to the post!
| Primer |
My favourite product to use as a primer, despite not technically being one, is the Urban

D

ecay Naked Skin Beauty Balm*
. As a BB cream, I actually don't like this product very much, but when used under your foundation it's absolutely amazing! It allows my foundation to apply smoothly and evenly across my face and makes it last all day! This product also has a lot of benefits to the skin including hydration and protecting it with SPF 20. An SPF is vital in a face product as it will help defend your skin from the sun's UV rays, which in turn, will help your skin age better! To see a full review of the Urban Decay Naked Skin Beauty Balm, click
HERE
.
| Foundation |
My everyday foundation is the
Rimmel Wake Me Up
in shade 100 Ivory. I'm pretty sure every beauty blogger has tried or at least heard of this amazing foundation! This foundation offers a light to medium coverage but it definitely buildable, so is great for most people. When applied over the Urban Decay Beauty Balm with my
Real Techniques Buffing Brush
, I get a lovely and flawless finish. It's really nice to apply and for me, doesn't go patchy or wear off quickly! This has to be one of my favourite foundations I've tried!
| Concealer |
Again, this is another beauty cult favourite, the
Collection 2000 Lasting Perfection Concealer
. I repurchased mine in the shade Fair 1 as I found Light 2 to be a little bit dark for my skin at this time of year. The coverage of this concealer is amazing and will cover up almost any blemish or flaw! I also like how this shade is a tiny but lighter than my skin so is perfect at covering and brightening my under eye dark circles.
| Blusher |
The
Benefit Fine One One
is probably one of the prettiest makeup items I have in my collection! As it is a cream formula, I would apply it before my powder to avoid it going cakey on my skin. This blush comes in a stick form which 3 different shades: Pink Champagne, Sheer Watermelon and Soft Coral, all of which are beautiful blusher colours. You simply swipe it across the cheek, blend and then your done! All your blusher and highlighting done in 2 simple steps. If you would like to see a full review of this product, please let me know in the comments!
| Powder |
Finally, the last face product I apply is my
Stila Angel Light Whitening Powder
in Shade B. This is just a refill as I actually found this product in Poundland last year. I loved this powder so much that I bought about 6 of them, which considering I'm still on my first one, shows they were an absolute bargain! Even though this is a pressed powder, I've never had any issues with cakeiness, it just leaves my skin matte and flawless looking! This powder does come with a little sponge, but I prefer to use
The
Body Shop Face & Body brush
for an amazing finish!
So that's all the products I use on my face to create the base of my makeup. My next post will go into what products I use on my eyes and brows! Please let me know if you liked this post and whether you'd like to see the next one in the series!
What products do you use for your base makeup?