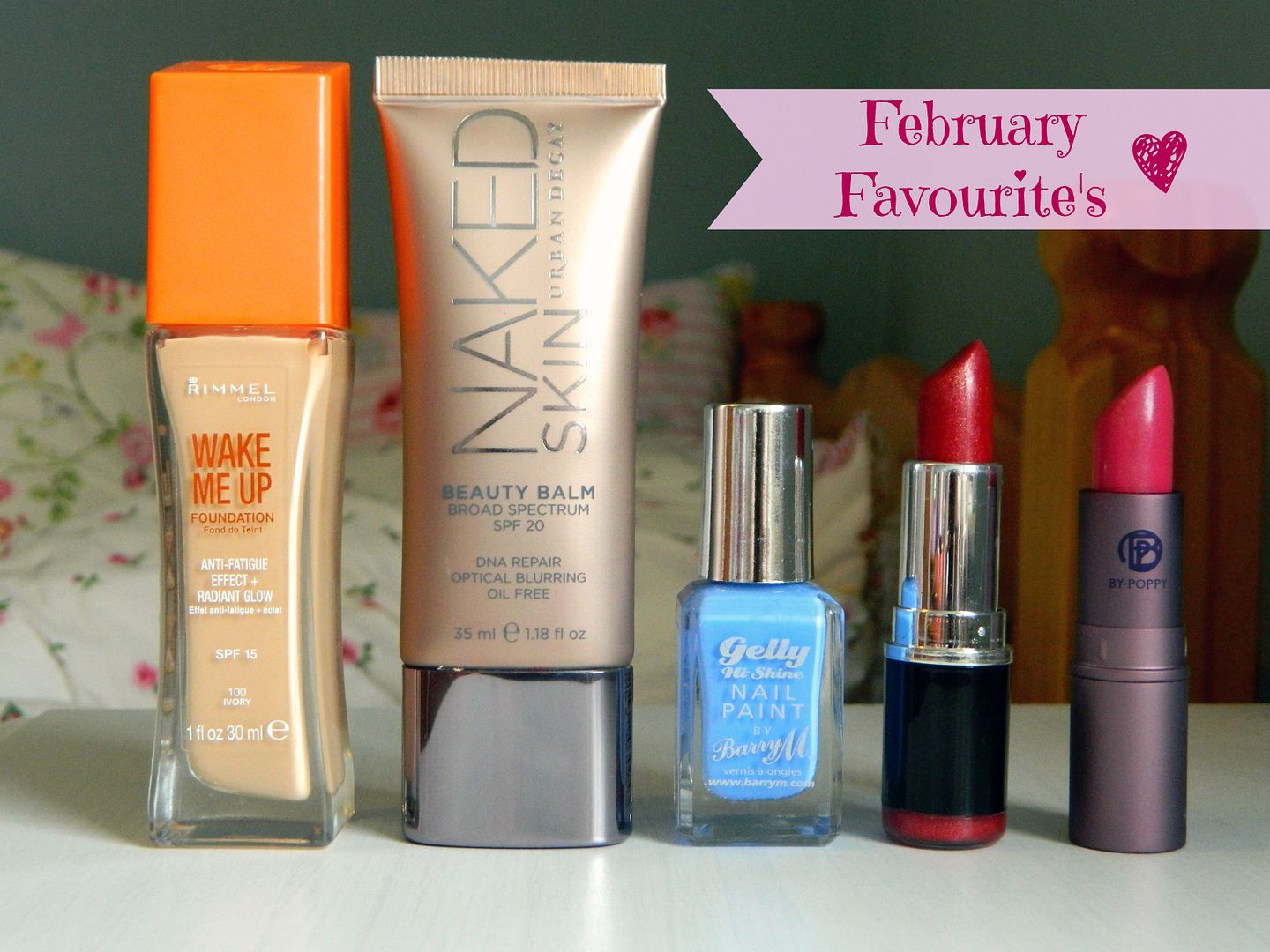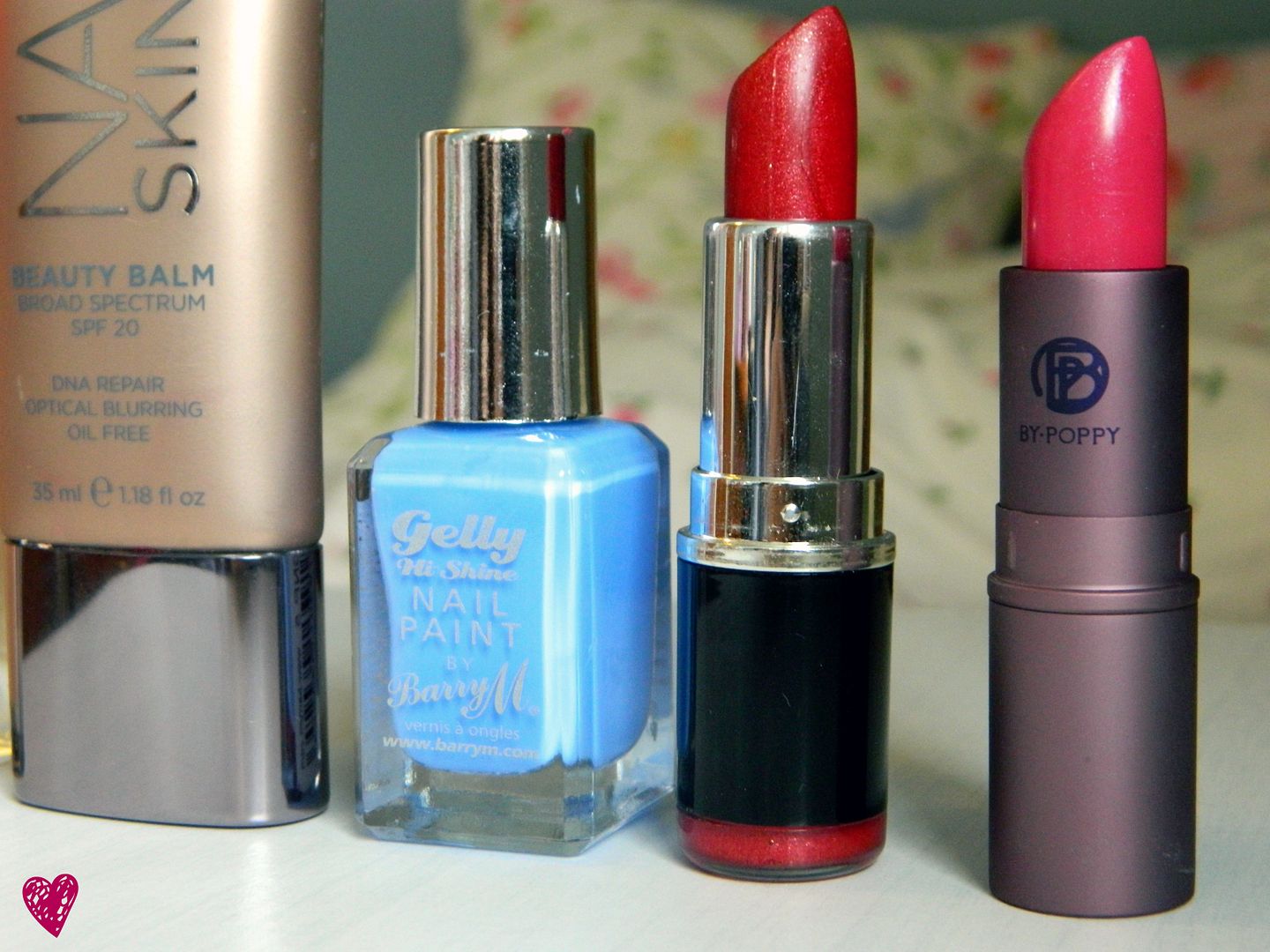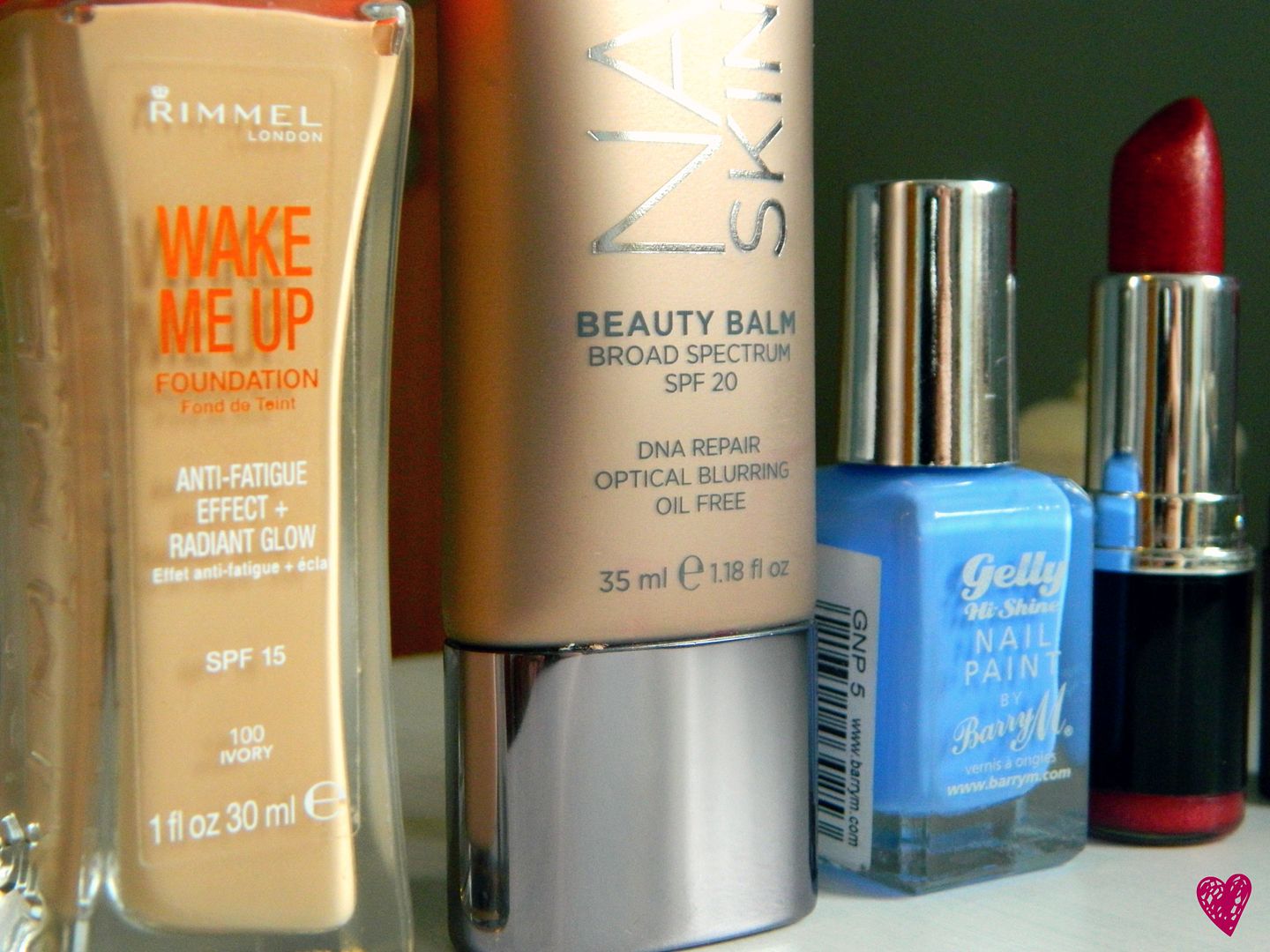 February has been a really nice month for me in terms of beauty products. I've tried quite a few new products, but also rekindled my love for some older ones that have been hidden away in my makeup drawers! Now that it's (sort of) making its way to Spring time, I have been using some of the brighter and more colourful products in my collection. This post will show you want products I have been loving and using this month!
♥ Rimmel Wake Me Up Foundation in 100 Ivory

LINK
This is the foundation I have been reaching for the most this month. In the Winter, I feel that my skin looks dull and pale so I use the Wake Me Up foundation to add a glow to my skin. This foundation has tiny bits of shimmer in to give you a dewy effect to your skin, so is perfect for perking up my dull complexion at this time of year. I also love the medium coverage it gives and how easy it is to blend with my Real Techniques Buffing Brush (these two products were made for each other!).
♥ Urban Decay Naked Skin Beauty Balm*

LINK
You may have read the
review
I recently did of this product and seen how much I enjoy this beauty balm! I've used this nearly everyday for the best part of February as a primer underneath my Wake Me Up foundation. I love these two products together as the Urban Decay balm allows my foundation to apply really well and last all day. You can read my full review of this product
HERE
.
♥ Barry M Gelly Hi-Shine Nail Paint in Blueberry

LINK
When I first tried this nail polish, I was quite disappointed with the formula and how thin it was. However, now that I have learnt to apply it thicker and build up the colour, I absolutely love it and has been the nail polish I've reached for the most this month! Like I've said in many posts, I'm loving blue nails at the moment and this is one of the prettiest shades I own. The main look I've done with this polish is painting all my nails with Blueberry and then using Barry M's Amethyst Glitter on my ring finger. Definitely try that out if you have the polishes!
♥ Makeup Academy Lipstick in Shade 8

LINK
I've been loving wearing lipstick this month! I've featured this lipstick in a favourites post before and I must say, this is one of my favourite lipsticks I own. I love the deep red shade and that it has lots of gold glitter in! This was my staple Christmas time lipstick, but I still enjoy wearing it now. It has great pigmentation and is very comfortable on the lips. I highly recommend MUA lipsticks and you can read my review of them
HERE
.
♥ Lipstick Queen Butterfly Ball Lipstick in Fly*

LINK
Yet another lipstick, but this time, it's pink! I received this lipstick last year but didn't seem to use it that much. However, for February, this has become my every day lipstick! The colour is a sheer bright pink and looks beautiful on the lips. It's such an easy shade to wear with an amazing formula and think it will suit most skin tones. You can read my review and lip look with this lipstick
HERE
.
What are your February Favourite's?

Twitter | Instagram | Facebook | Blog Lovin' | YouTube