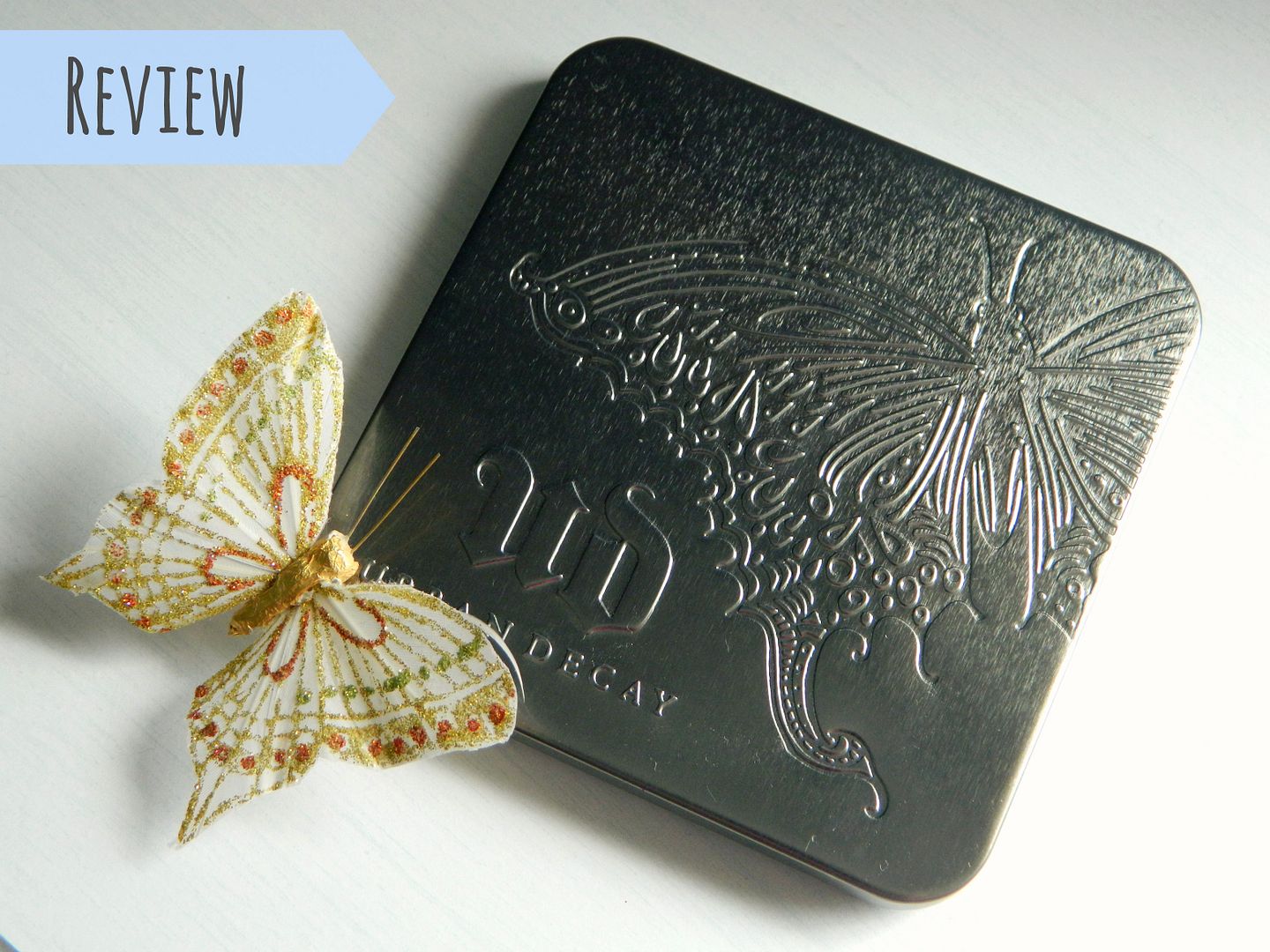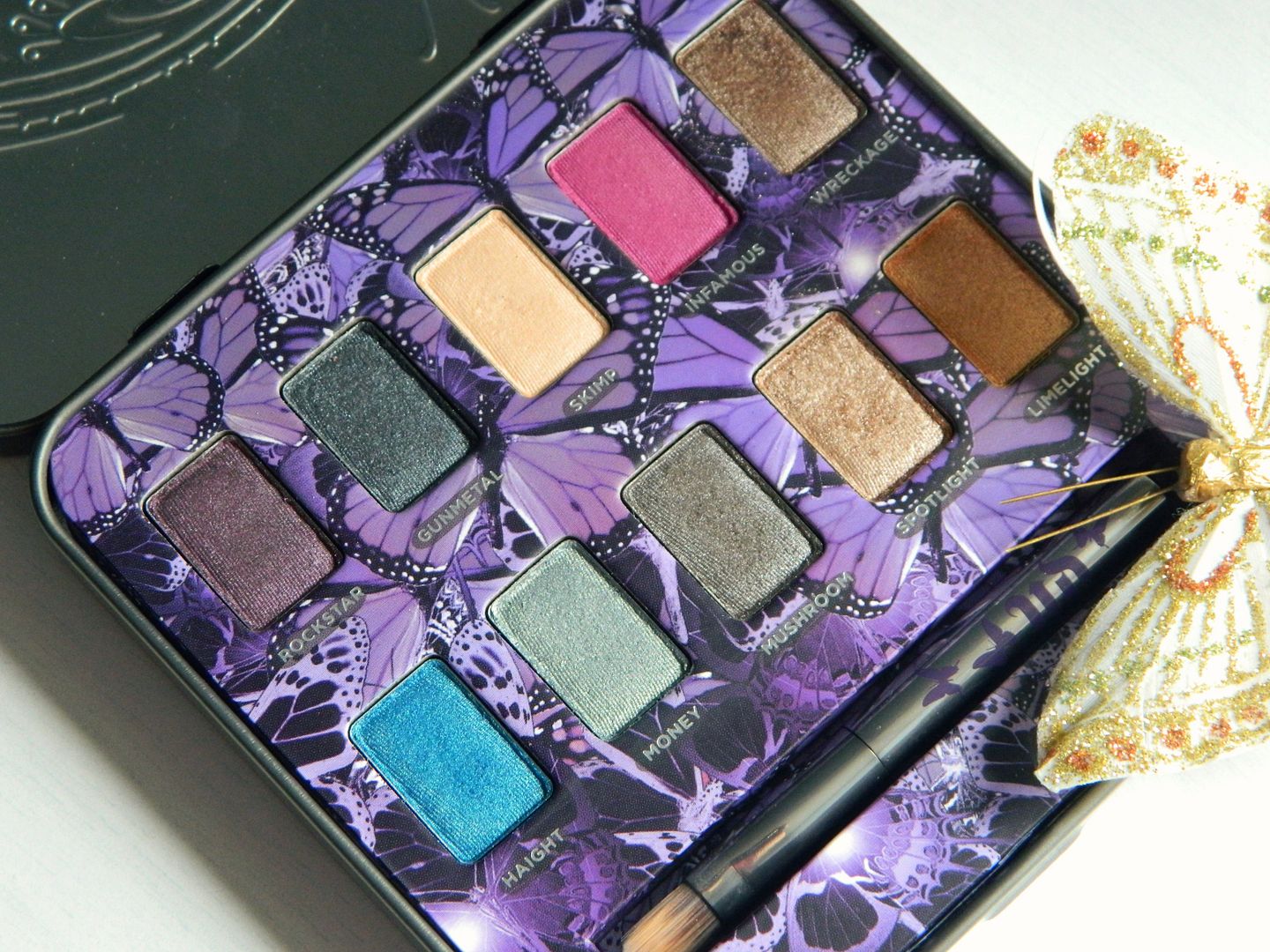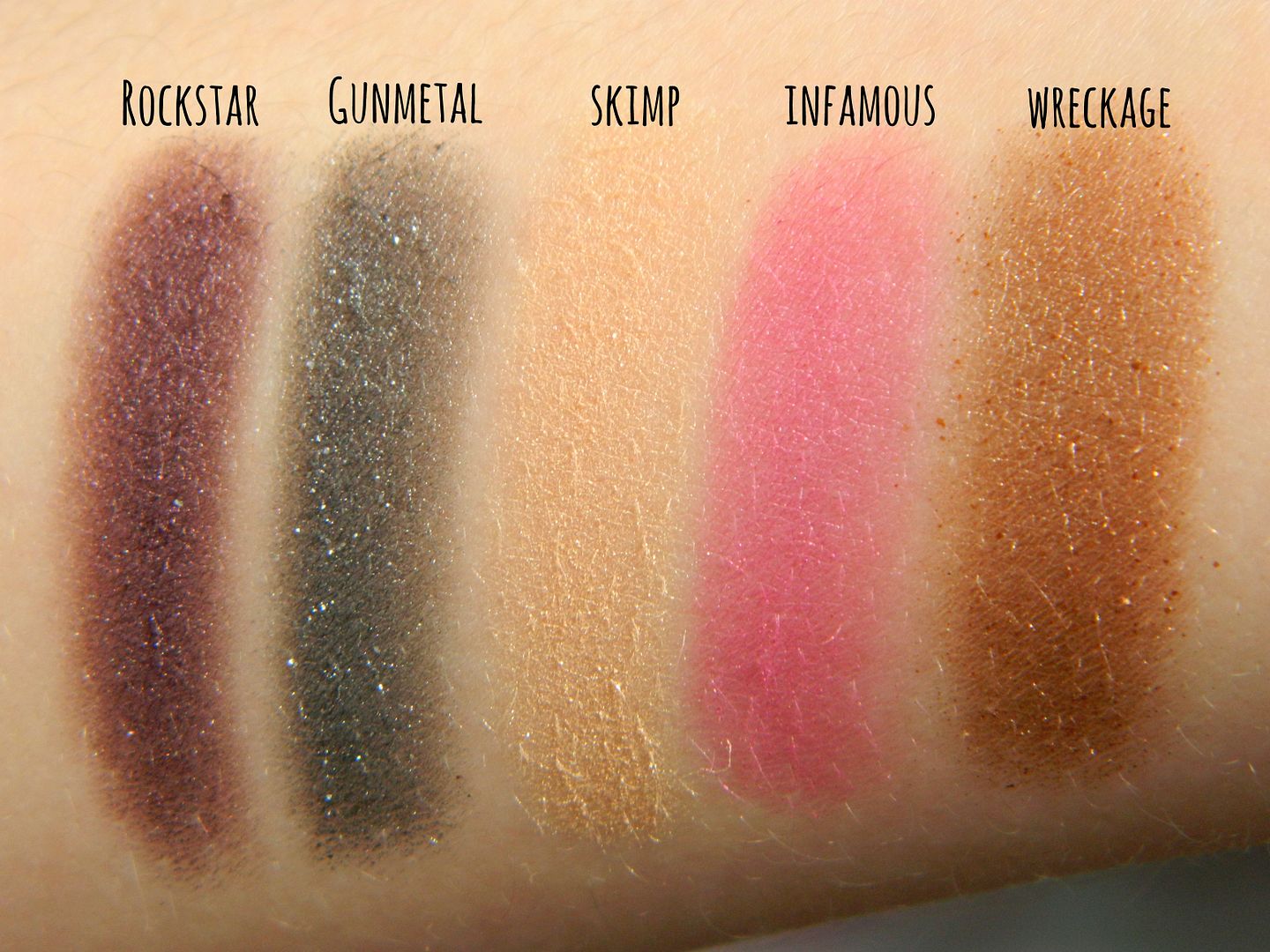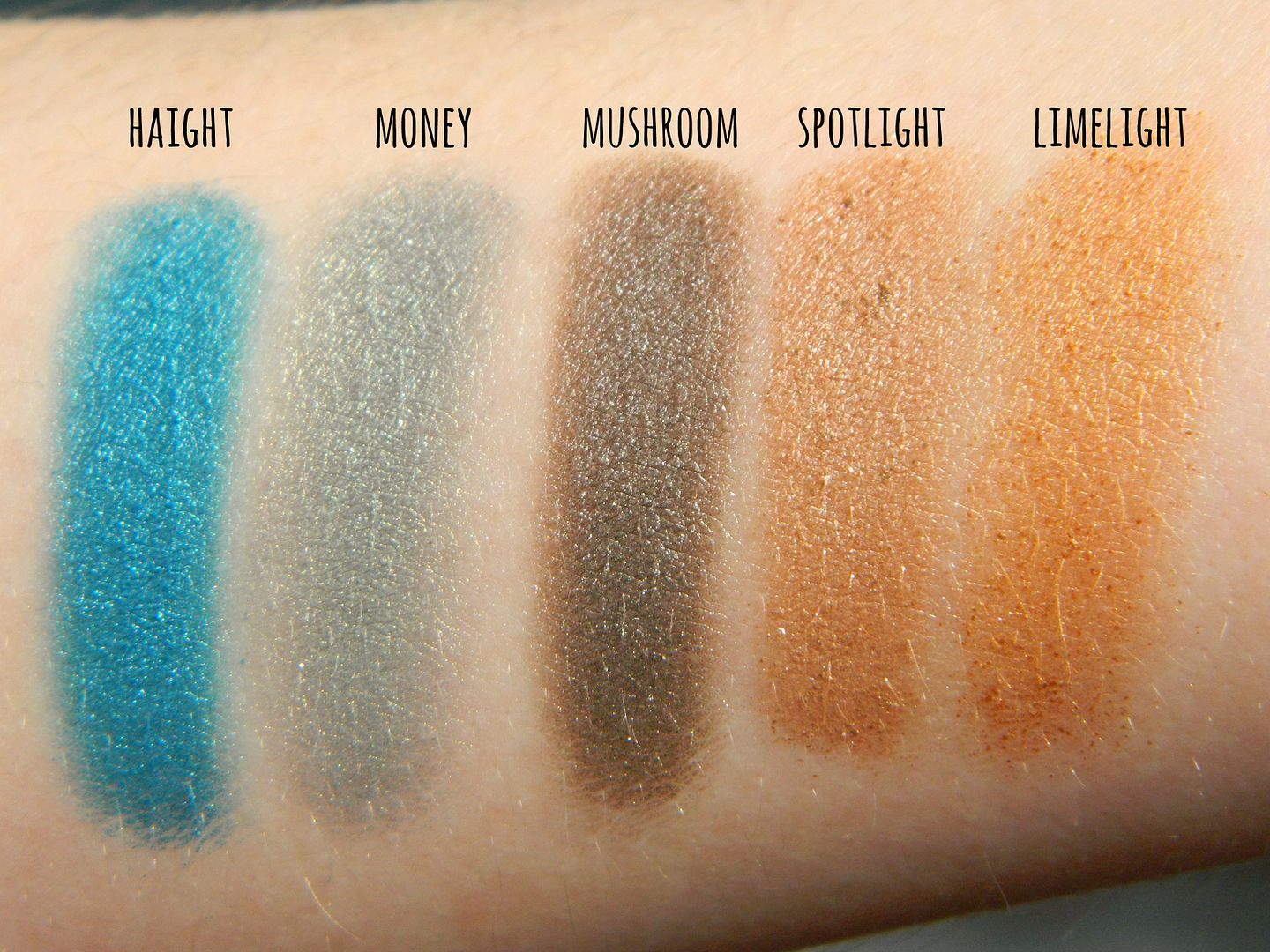 Today I'm going to review this beautiful little palette from
Urban Decay
; the
Mariposa palette
. This palette contains 10 shimmery eye shadows which range from golden neutrals to bright pinks and blues! I originally found this palette on the
Fragrance Direct
website for just £11 and instantly put it on my Christmas wish list. My parents kindly got this palette for me and I was so excited to try it out! Being a huge fan of shimmery eyeshadow I thought this would be a lovely palette to add to my collection!
As you can see this palette offers a range of colours and shades to choose from to make an endless amount of eye looks! It comes in a slim, silver tin which makes it very sturdy and strong. The Mariposa palette also comes with a travel sized flat shader brush which is really good quality and makes this palette perfect for travelling with! The main decoration of this palette is butterflies and I love the design on the front and on the inside!
In this palette you get 10 different shades, 4 of which are exclusive to the palette:
Rockstar - a dark metallic eggplant purple with shimmer.
Gunmetal - a dark grey with silver micro-glitter.
Skimp - a peachy nude with shimmer.
Infamous (exclusive) - a fuchsia shimmer with a slight duo-chrome.
Wreckage (exclusive) - a medium taupe with gold shimmer.
Haight - an aqua blue/ green with shimmer.
Money - a green/ silver with shimmer.
Mushroom - a medium grey shimmer with brown undertones.
Spotlight (exclusive) - a light golden champagne with shimmer.
Limelight (exclusive) - a light bronze with golden shimmer.
As always most of these shadows are soft, extremely pigmented and really easy to blend. The only exceptions I find is that Infamous isn't as vibrant as it could be, but being the shade I've used the least means it doesn't really bother me! I also find Limelight less pigmented and not as easy to work with like the rest of the shades. Apart from those 2, the eye shadows are amazing! For me, Rockstar is a perfect shade to put in the crease as the purple tones really suit my brown eyes and brings out my eye colour! I'm also in love with the shades Mushroom and Spotlight as they are such versatile shades to create everyday looks. With an eyeshadow primer these shadows will last you all day with minimal creasing.
Overall I love this little palette and offers a great selection of neutral colours which I really enjoy using. I don't find myself reaching for the brighter shades like Haight and Infamous as I'm not confident to wear them just yet. I think these will be perfect to use in the Summer time as a pop of colour on the lash line, especially Haight!
Have you tried the Urban Decay Mariposa Palette? What are your thoughts on it?