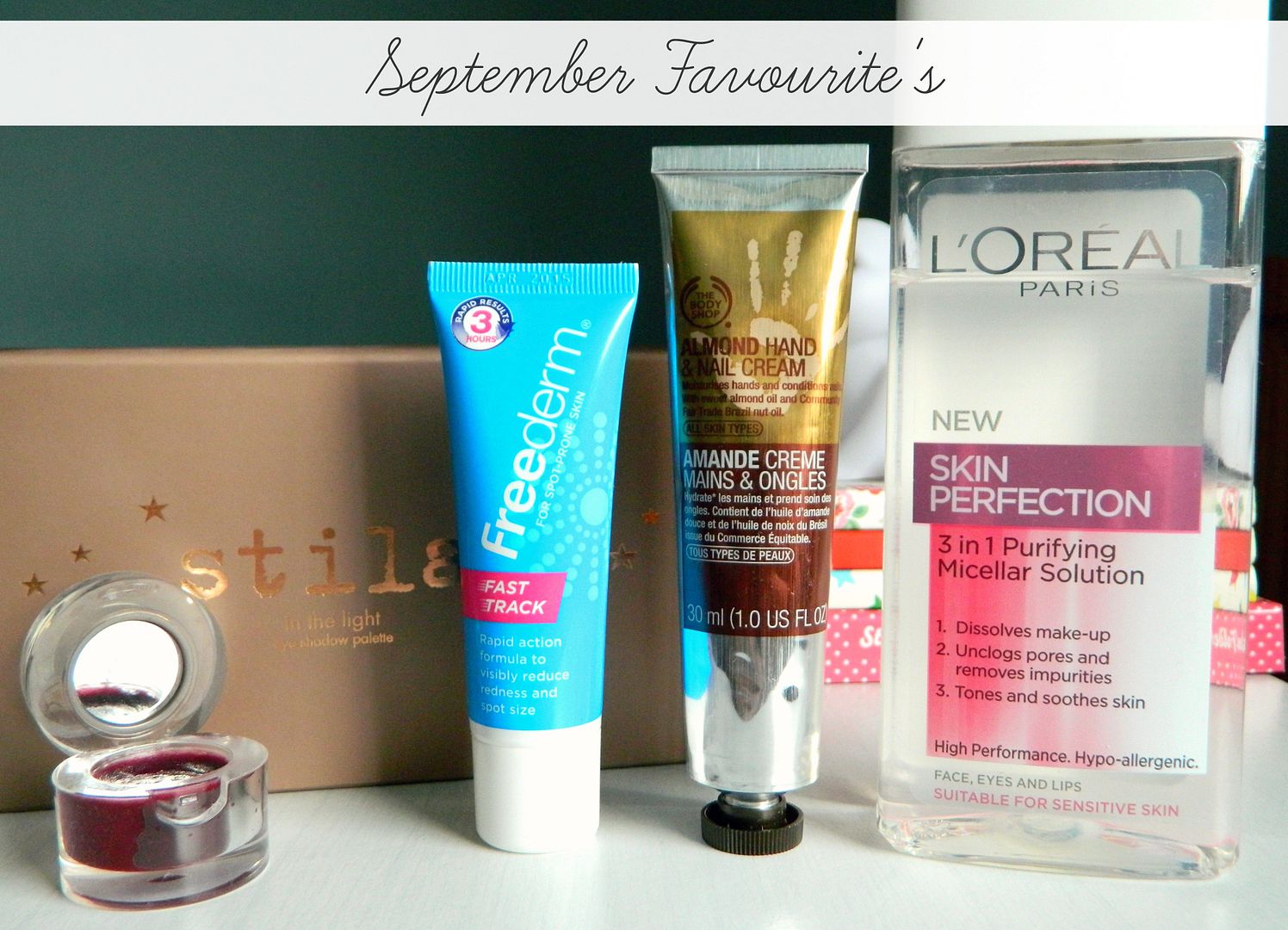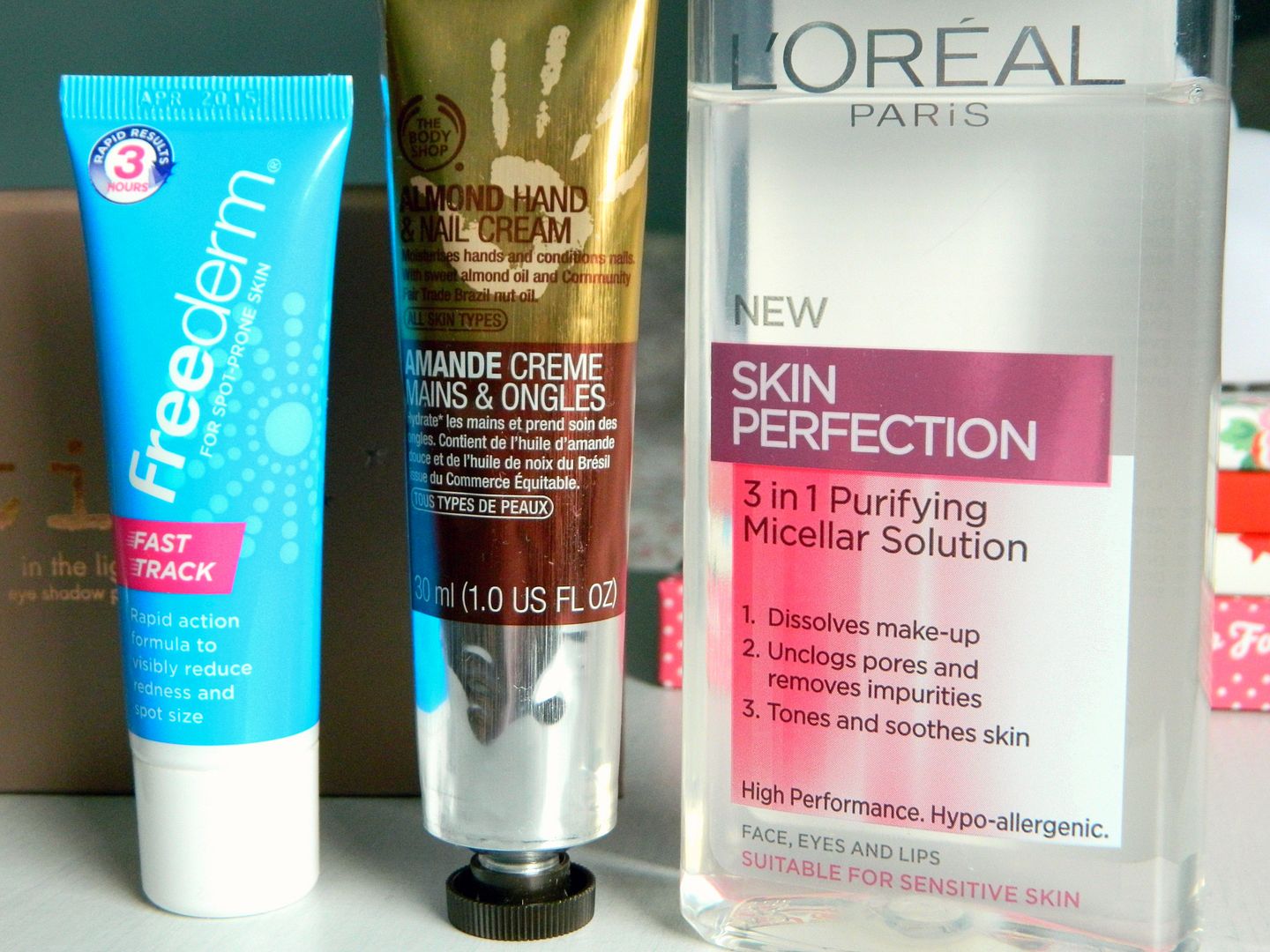 Hello everyone, I hope you're all doing well. Today I'm going to be talking about my favourite beauty products for the month of September! I can't believe it's October already and before we know it, it's going be Halloween, Bonfire night and then Christmas - it's all going so fast! This month I've been loving a few new products and one old product that's been a staple in my beauty bag for a while. The majority of my favourites this month are skincare items as this month my skin has been absolutely awful! I've been on the hunt for some new products to clear up my skin again and thankfully two of them have worked really well! Anyway, enough rambling, let's get into the post!
Bloom Cosmetics Lip Butter in "Queen of the Night"
Bloom used to be a brand sold in Superdrug, however I believe it's now discontinued and can only be found online. During the time that my Superdrug were clearing out all of their Bloom stock, I found these little pots of lip butters and fell in love with the shade "Queen of the Night".
It's a gorgeous berry tint that's perfect for this time of year as it gives you an autumnal flush of colour to your lips. They're also really moisturising and taste amazing! It's the perfect product to keep in your handbag for touch ups throughout the day.
Stila "In the Light" Eye Shadow Palette | LINK
How I have ever done my eye makeup without using the Stila "In the Light" palette, I will never know! It has a gorgeous selection of neutral eye shadows that work for any occasion. "Kitten" and "Sunset" are my two most used in the palette as they're so soft and pigmented and are the perfect shades for a daytime look. I'm going to be reviewing this palette soon on my blog and will hopefully create a few eye shadow looks you can do with this palette, so if you're interested do keep an eye out!
Freederm Fast Track Spot Gel | LINK
The other day I spotted that the Freederm range was half price in Superdrug, so I decided to give this "Fast Track" spot treatment a go. Like I said, my skin has been playing up so much recently and I wanted to find something that would calm it back down. I'm so surprised at how well this treatment actually worked! Usually these "rapid action" kind of treatments seem like a gimmick, but this one really does work! It reduced my blemishes in just a few days and has left my skin looking clear again! Highly recommend this if you're looking for something to help your blemishes.
The Body Shop Almond Hand & Nail Cream | LINK
About a week ago I received a voucher in my emails that allowed me to pick up a Body Shop hand cream completely free, so of course I jumped at the chance! I chose the Almond Hand & Nail cream as my hands and nails can get very dry in the colder months. This hand cream smells amazing and leaves my hands feeling so soft! I've been using it non-stop ever since I picked it up so I had to include it in my September favourite's!
L'Oreal Skin Perfection Micellar Solution | LINK
My final favourite of the month is the infamous L'Oreal Micellar Solution. Last month I featured the L'Oreal Gentle Eye Makeup Remover and because I loved that so much, I decided I would try out the micellar solution as well. This removes every pieces of my makeup and leaves my skin feeling fresh and clean. I can see why so many bloggers rave about this product, and I'll definitely be adding to the amount of raving reviews soon!
So these were my favourite beauty products of September. Do let me know if you would like to see any of these products reviewed or if there's anything here that you love as well! I hope you enjoyed this post and I'll talk to you in my next one.
What are your September beauty favourites?