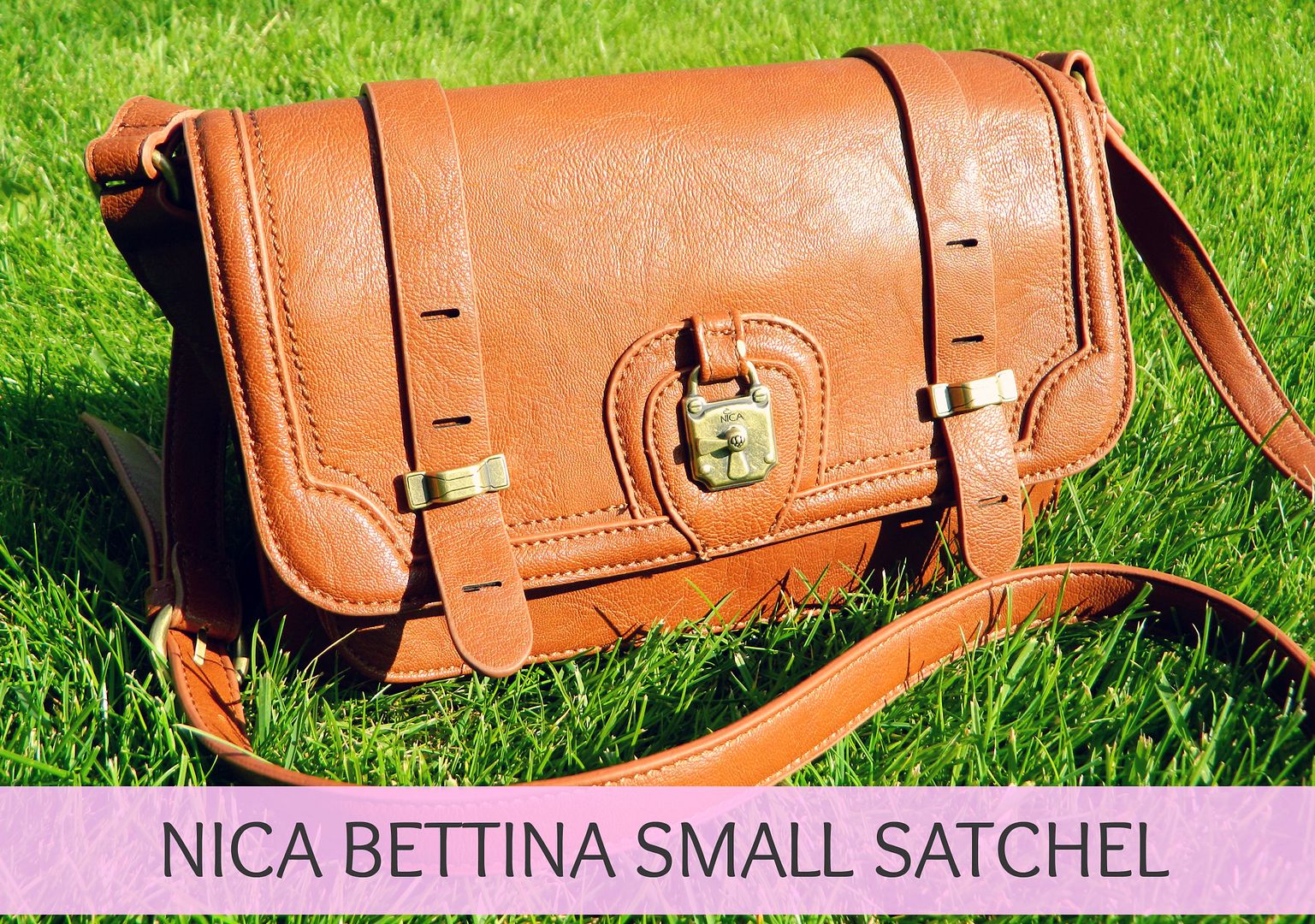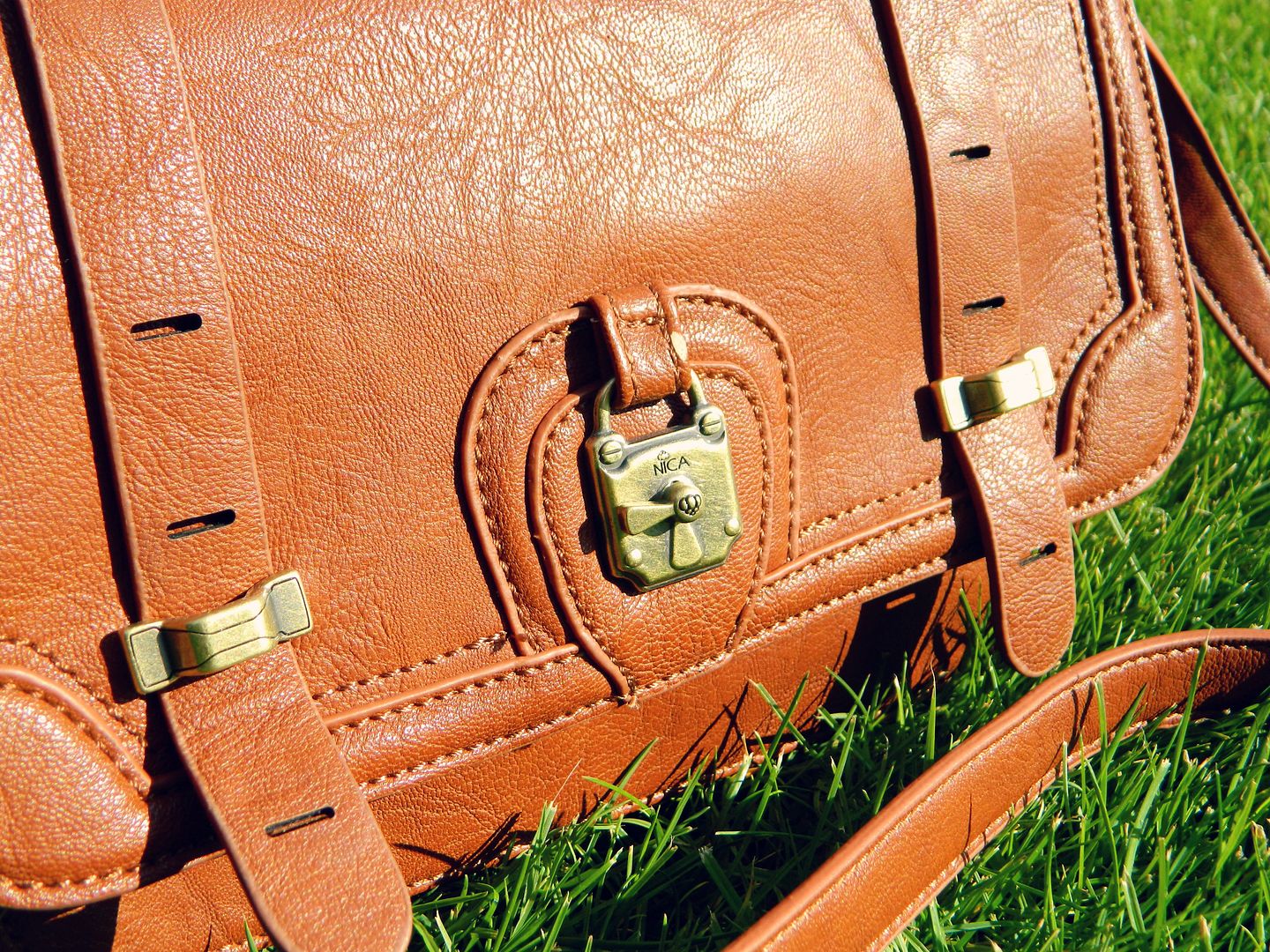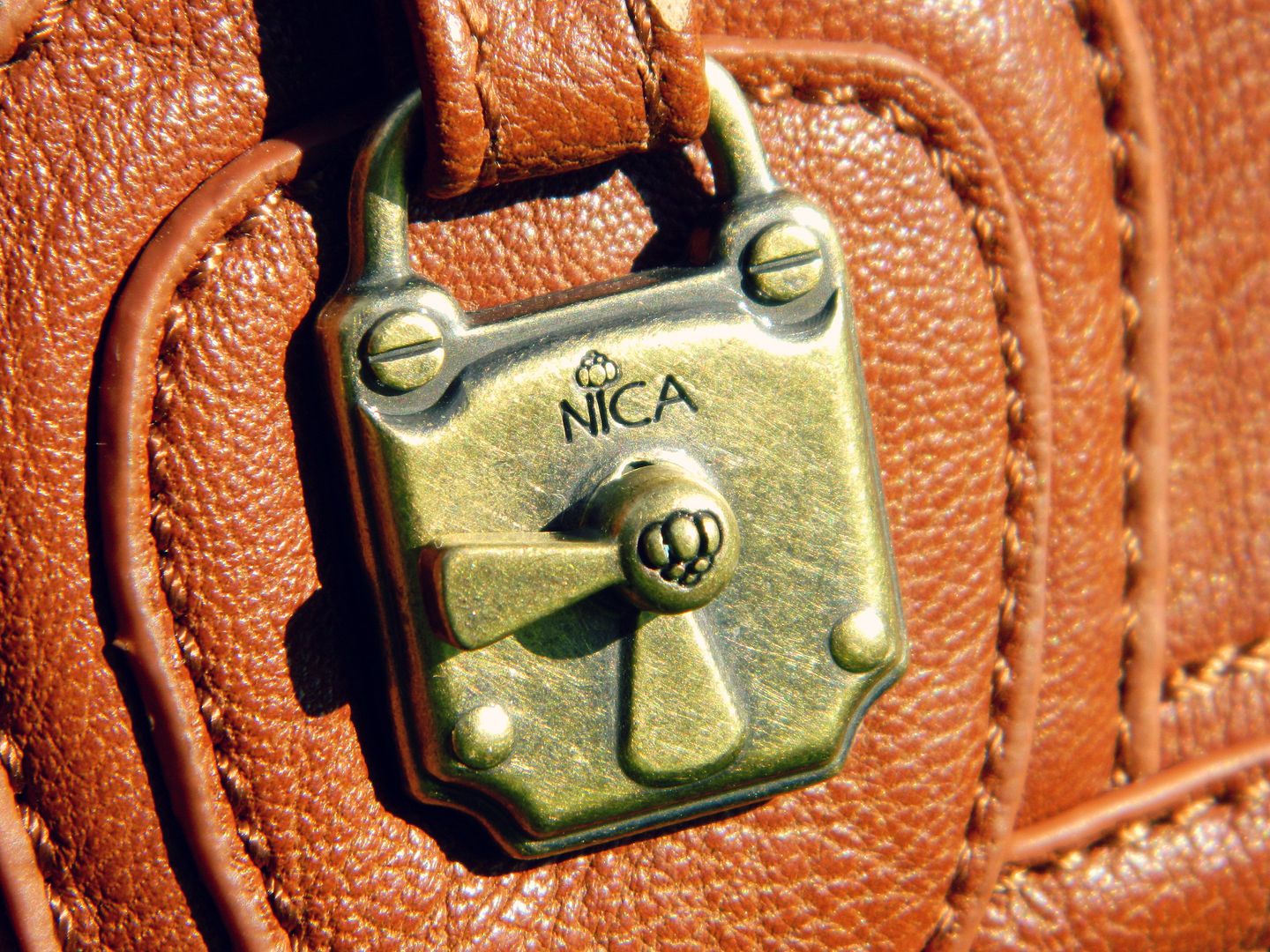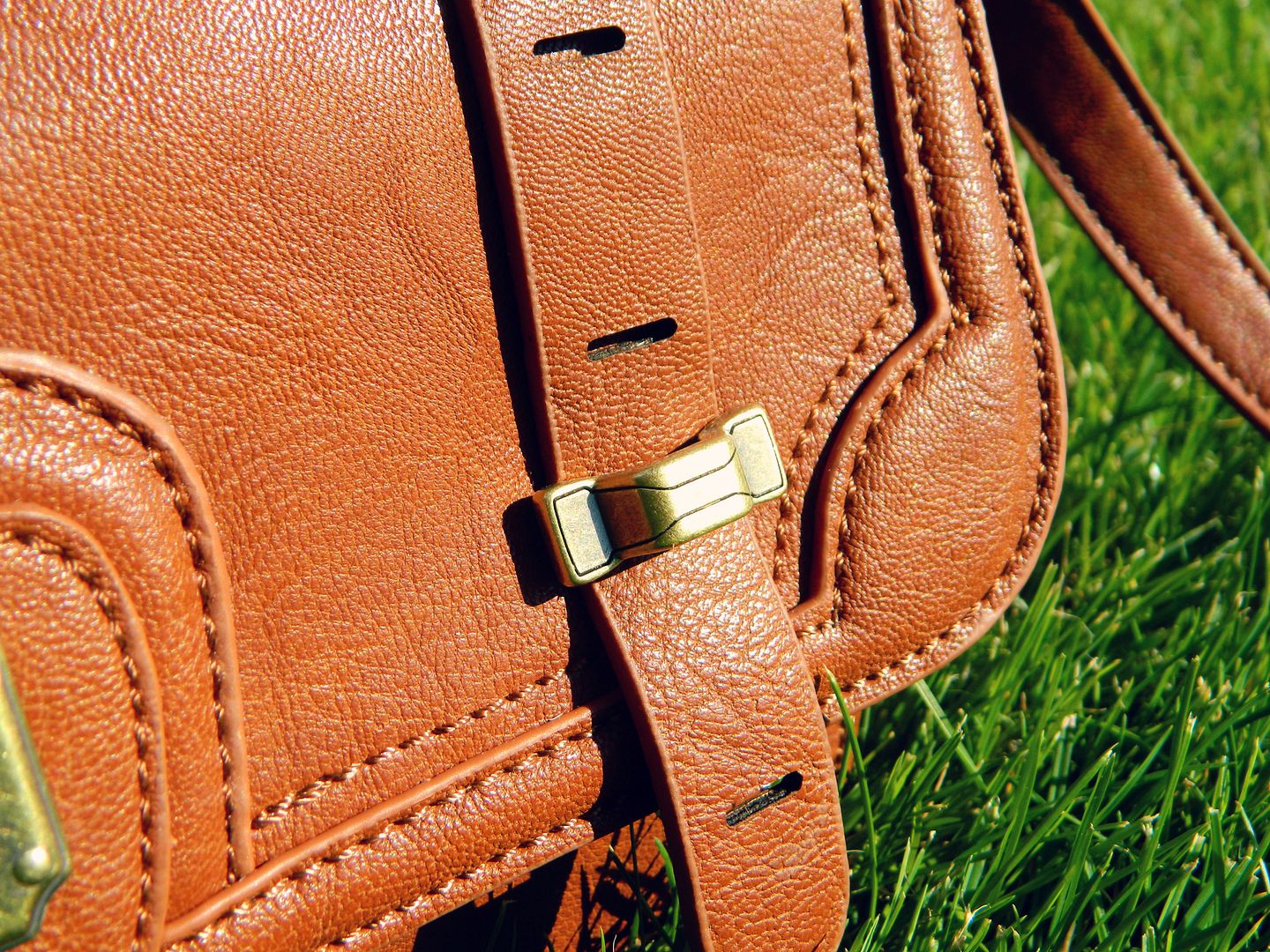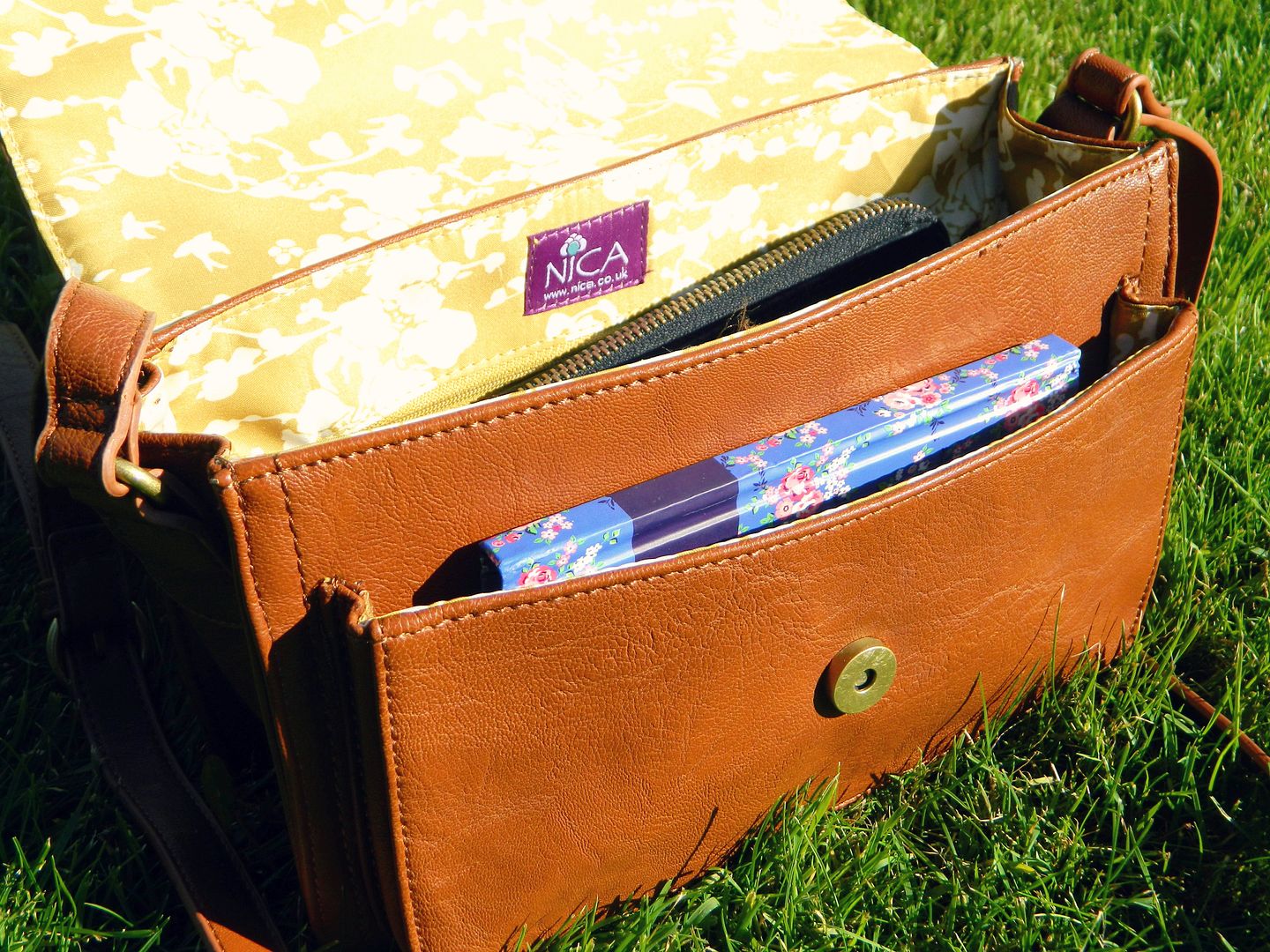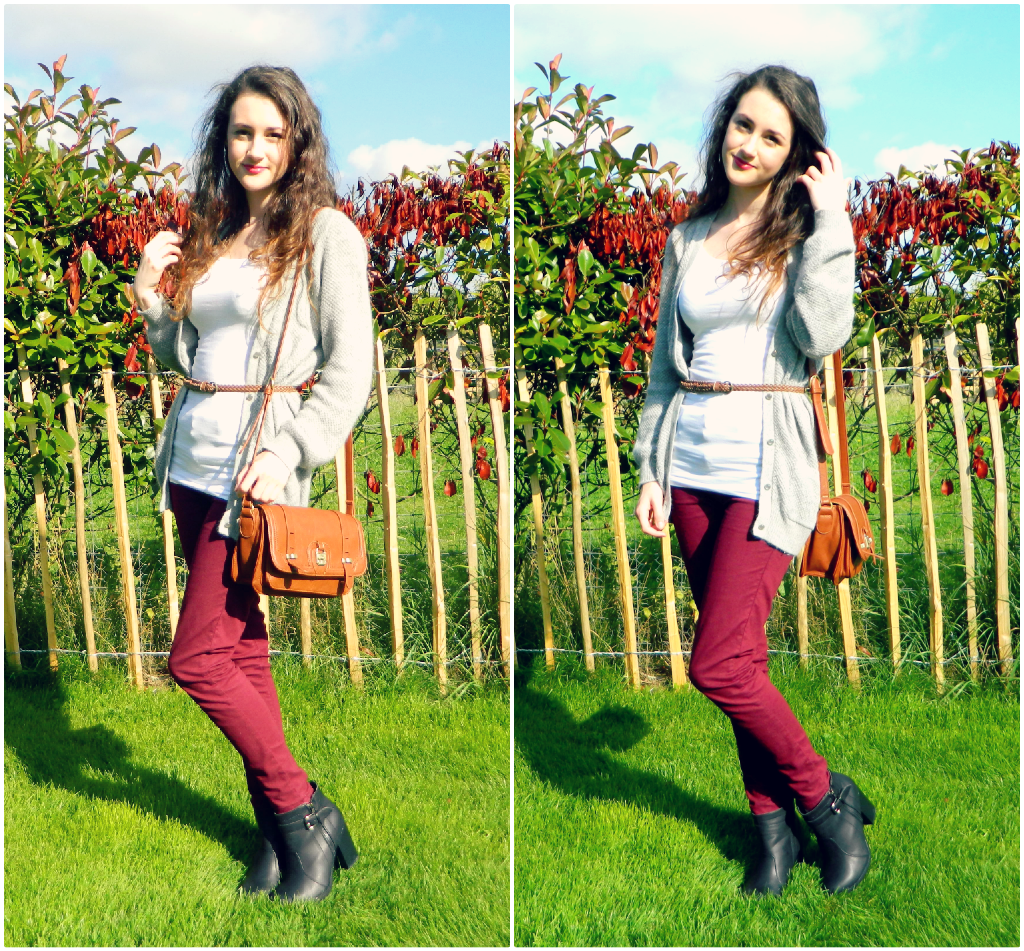 Hey everyone, I hope you're all well. Being a girl I have a huge love for hand bags, however they are one of the main fashion pieces that I very rarely buy for myself. I was recently contacted by
Bagable
which is a family run company that sells branded bags at discounted prices. I was able to choose a bag from their website and the one I chose the
Nica Bettina Small Satchel
in the colour tan. I've always loved how satchels looked and that they were so old school and cute! I've also never tried a bag from
Nica
before, but I have heard of it and knew it is a good quality brand.
The Nica Bettina Small Satchel is a beautiful bag that is well made and has plenty of room considering it's much smaller than most of my other hand bags! The outside of the bag is made of a strong synthetic material that looks and feels like leather. It has has two little decorative straps with gold hard wear on the front which do not secure the bag - there is a magnetic popper that does this. It also has a small decorative lock with "Nica" engraved on to it which again, doesn't actually secure the bag, but is a lovely feature and completes the overall look of the satchel! On the main strap of the bag there is a gold hard wear buckle which allows you to adjust the length to suit your needs (mine is set on the middle hole in the pictures above, so it can be made much shorter or longer).
As for the inside of the bag, it is lined with a gorgeous olive colour Nica print with floral patterns, birds and flamingos all over it! The lining feels luxurious and is so pretty for this time of year. There are two separate sections in the small Bettina satchel: one main compartment which also has an open pocket that's perfect for popping your phone into and a zipped pocket. In this main compartment I can easily fit my: purse, phone, keys, compact mirror, iPod and a roll on perfume and still have space for a few more pieces. The other compartment is at the front and is perfect for popping my diary and pen into! I love that this satchel is so small and simple, yet I can fit most of my "essentials" in it. It's the kind of bag you can use for almost any occasion and I think the tan colour will go with so many different outfits.
The only problem I have with my satchel is that there is a small scrape on the leather above the lock which was there before I unwrapped it. This is a shame as the bag retails for £44.10 on the Bagable website and despite it being 10% cheaper than the RRP, at that price you would expect it to be perfect! I still think the bag looks amazing and of course this small scrape won't stop me from using it!
Overall I absolutely love my Nica Bettina satchel! I think it's so sweet and the perfect bag for taking to work or on a shopping trip! I'm so impressed by how well this bag is made and that it feels like such nice quality - it's defintely worth the £49.00 price tag (or £44.10 on Bagable).
As an extra special treat for all of my readers, if you order any bag from
Bagable
you can receive 10% off by using the discount code:
BELLE-AMIE10
What are your thoughts on the Nica Bettina Small Satchel?