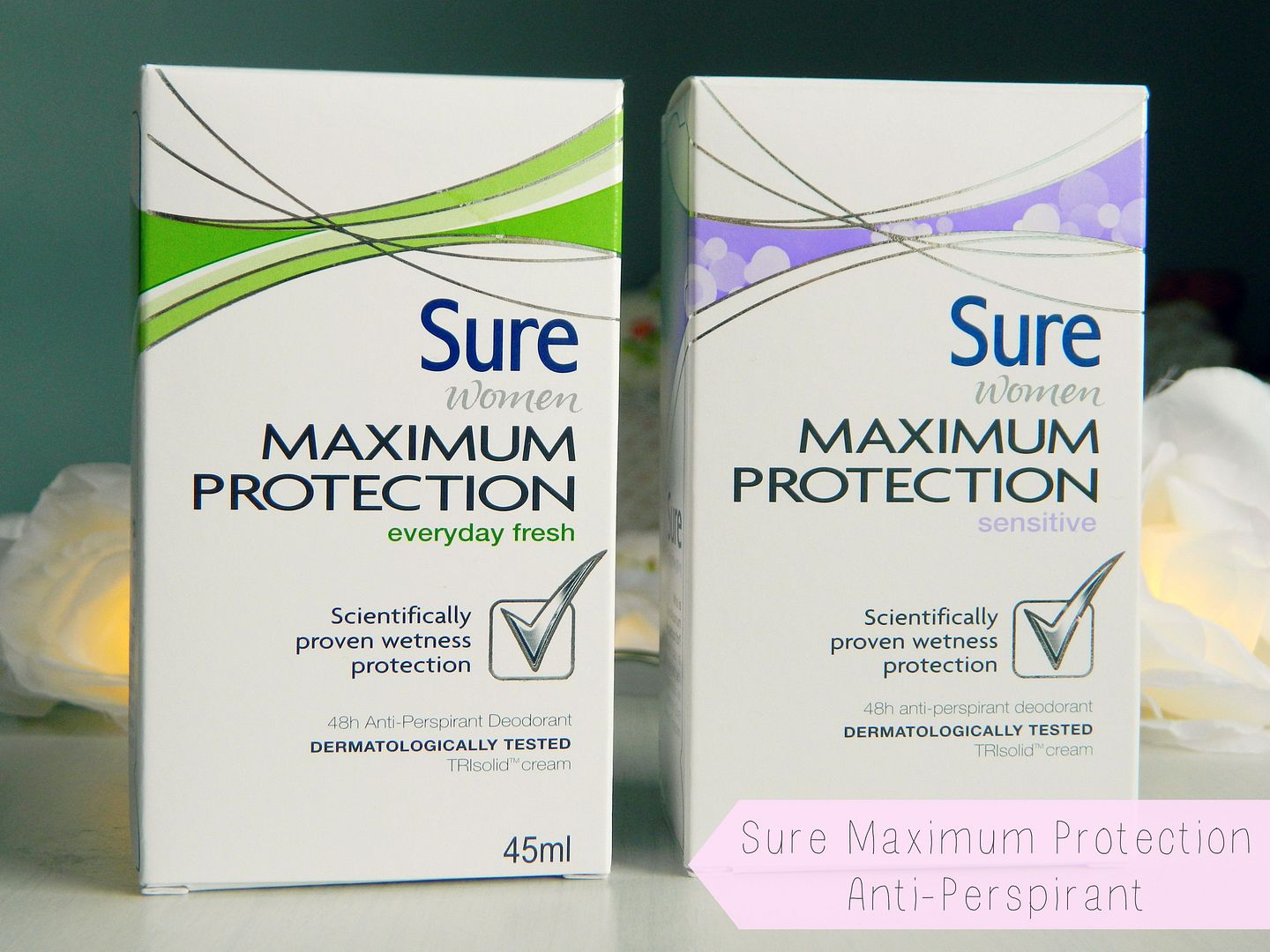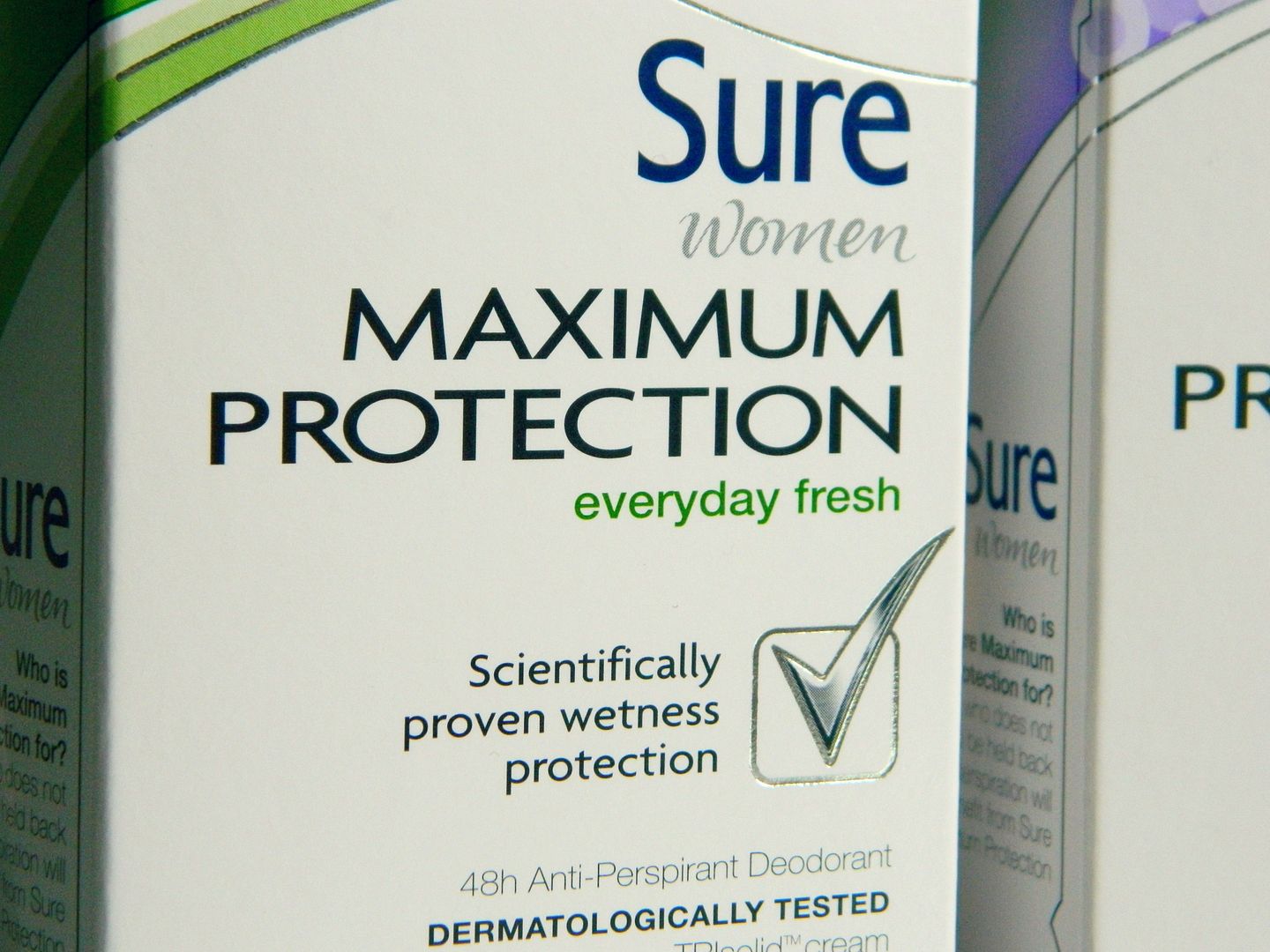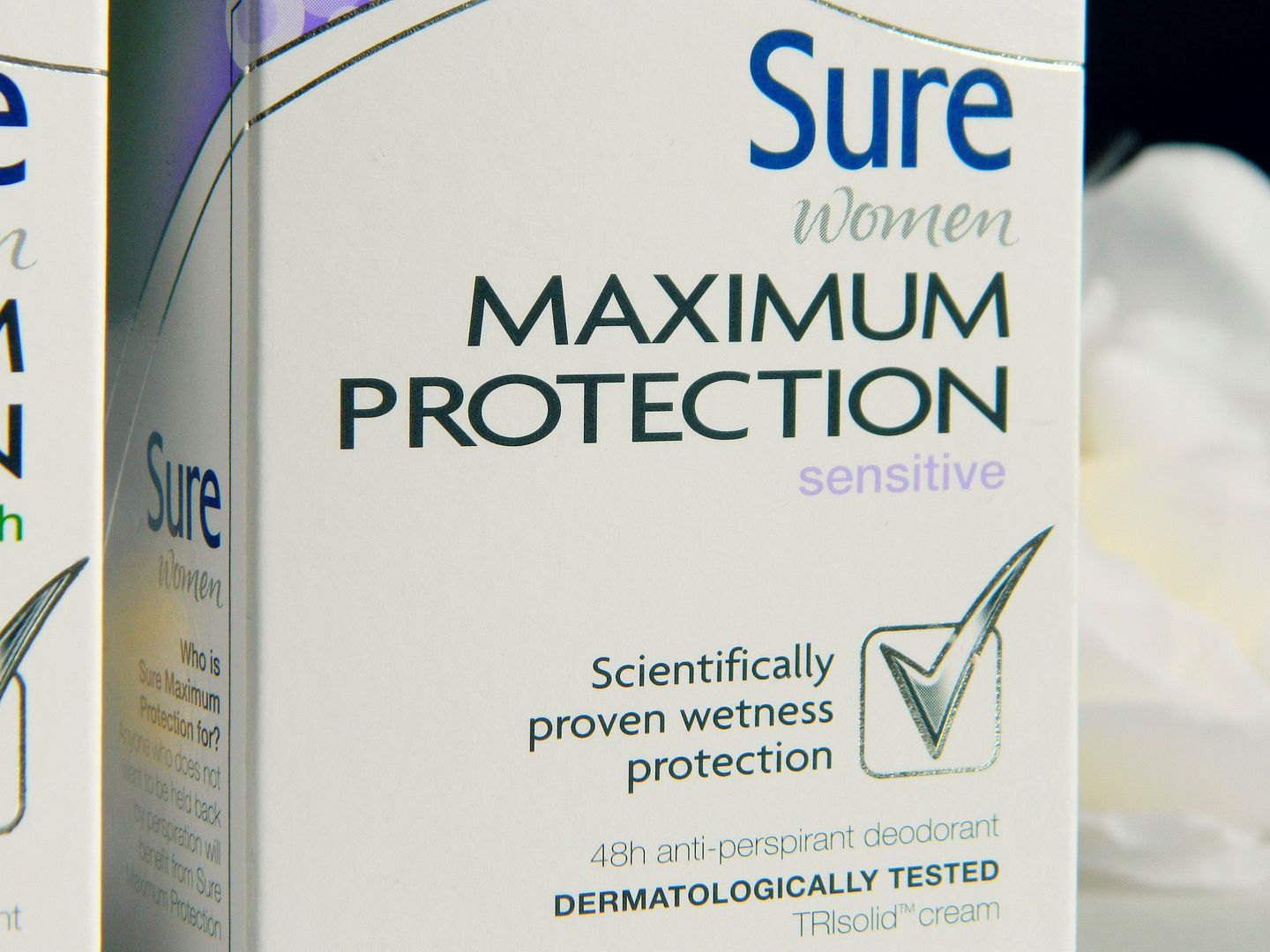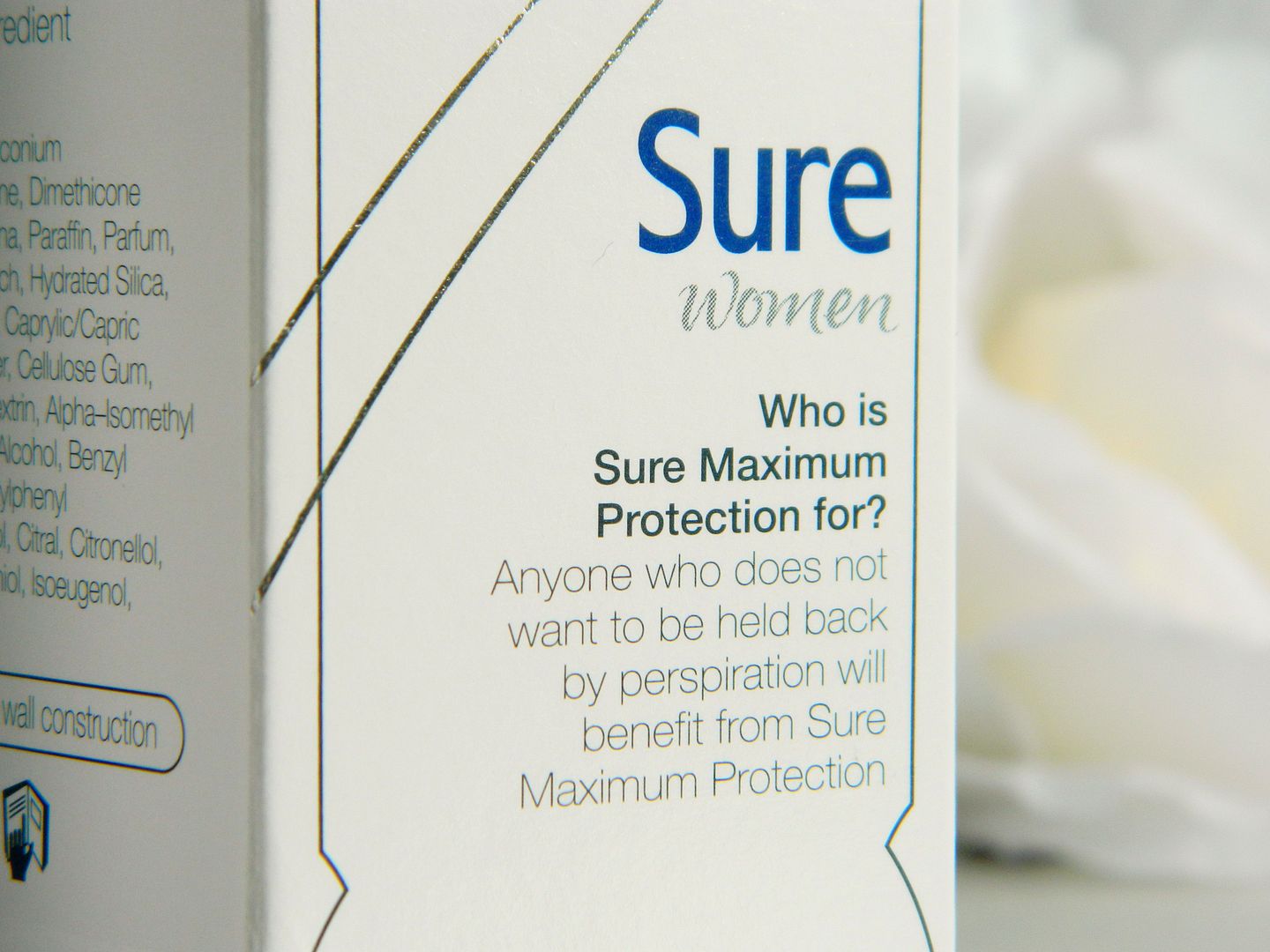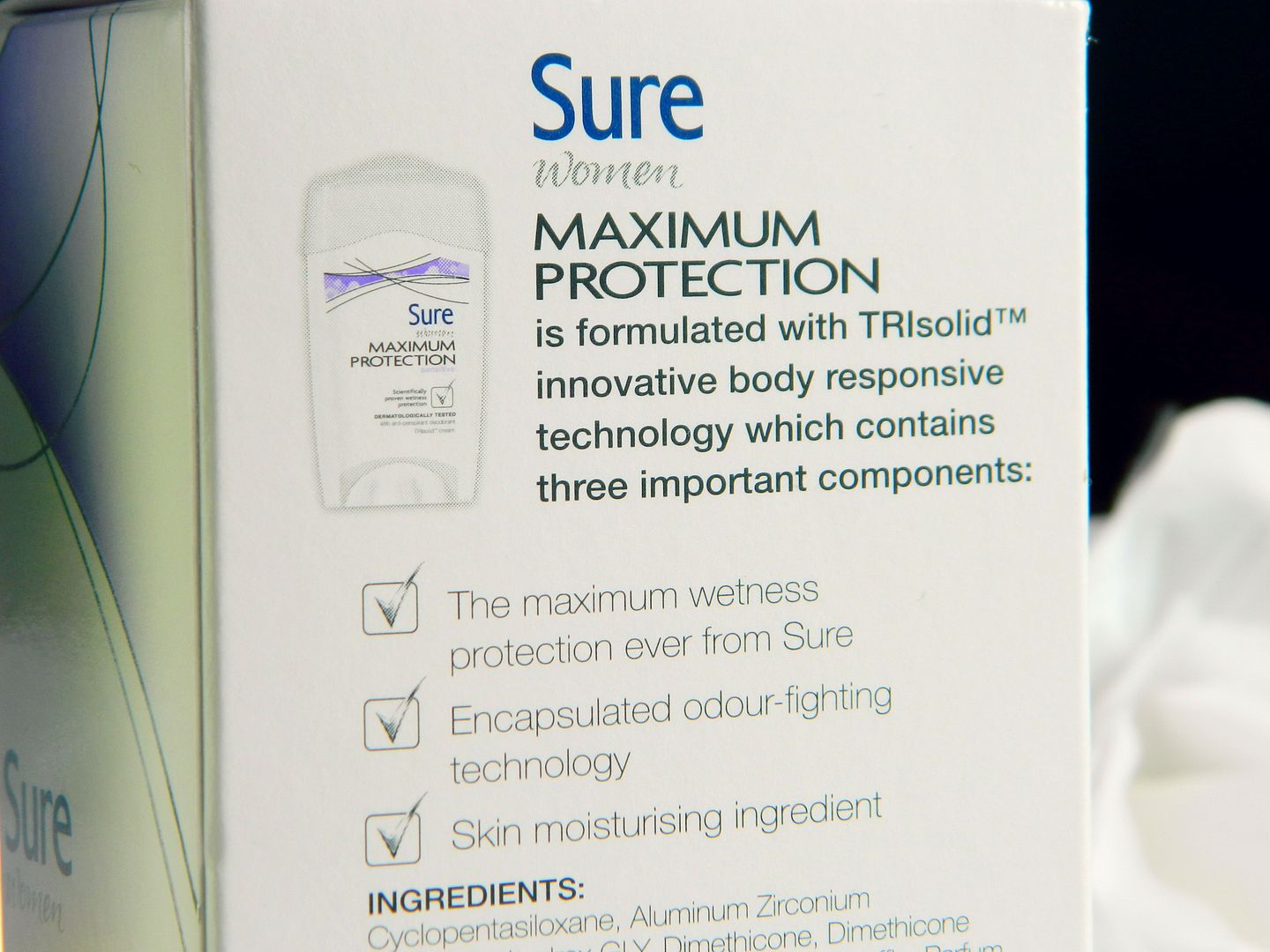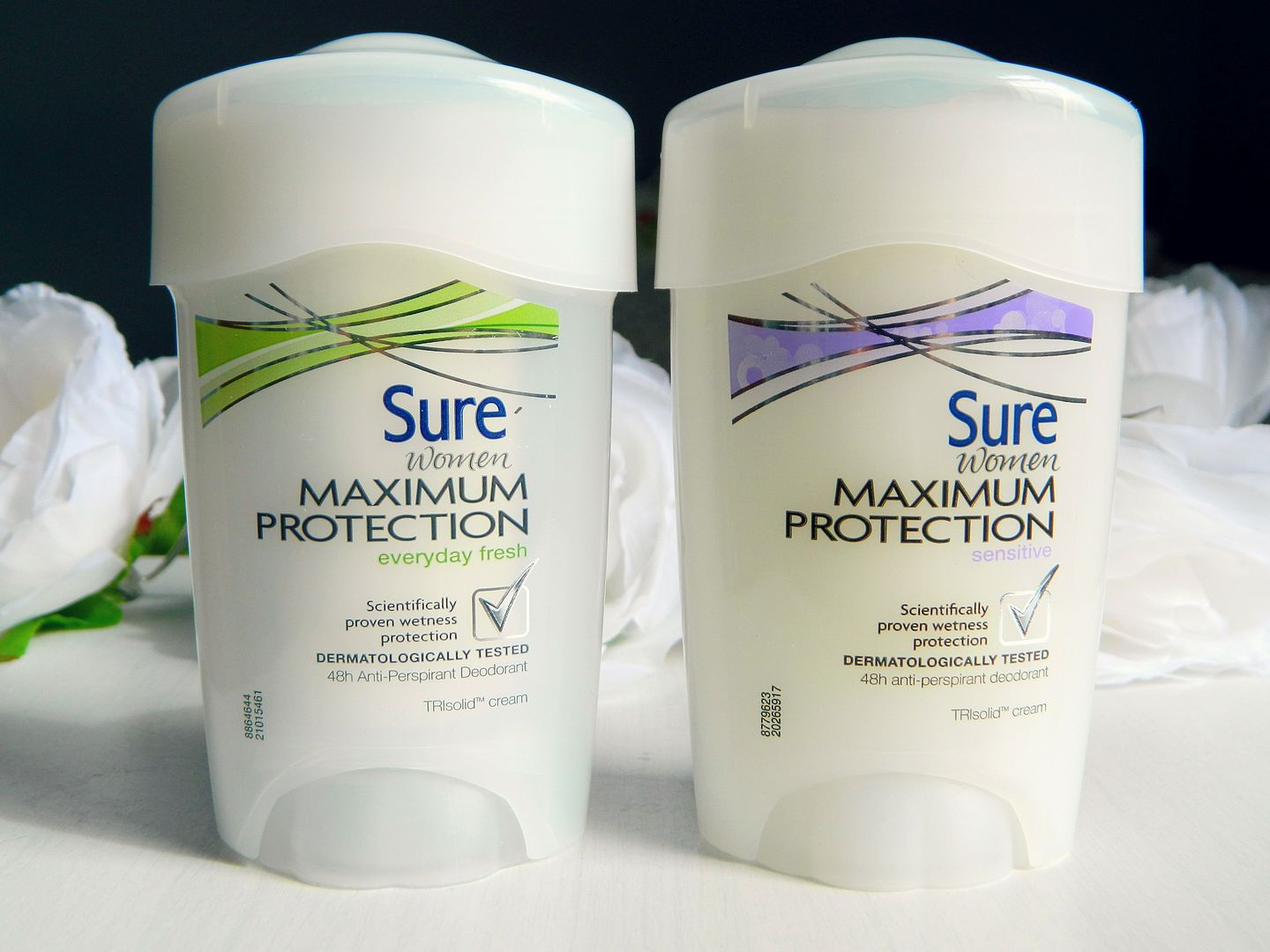 Hi everyone, I hope you're all doing well! Now reviewing a deodorant or anti-perspirant may seem a little odd, but it's a product that pretty much everyone uses and for some people finding the right one is so important. Keeping that fresh feeling all day can be quite hard when using a standard deodorant, so a few months ago I started to use maximum protection anti-perspirants instead. I was recently asked to try out a couple of the Sure Maxiumum Protection Anti-Perspirants and see how fresh they kept me during my busy days at college and work!
The two anti-perspirants I was sent to try are in "
Sensitive
" and Sure's new scent "
Everyday Fresh
". The Everyday Fresh version has the "busy people" in mind and aims to keep those who are constantly working and on the go stay fresh. The Sensitive version has those with delicate underarms in mind yet still provides strong protection from sweating. Both versions have a lovely fresh scent that lingers on the skin for quite a long time leaving you smelling great! Each anti-perspirant comes in a white wind up tube with a secure lid. I find that I only need around 2 clicks of product for each underarm and then I'm good to go! I also find that the product itself is creamy and moisturising on my underarms and doesn't leave them feeling dry or tight which you can get with some strong anti-perspirants.
Sure Maximum Protection Anti-Perspirants work by you applying it at night so that whilst you sleep, it can work its magic and actually help prevent you from sweating the next day. In the morning, there is no need to reapply any deodorant (even after showering) as the Sure anti-perspirants are strong enough to leave you feeling fresh all day! When I first tried these maximum protection anti-perspirants, I felt so nervous about skipping wearing deodorant in the morning and was constantly paranoid that I wouldn't stay fresh - but you do! For the majority of the day your underarms are left feeling fresh and only towards the end of the day would I feel the need to reapply some normal spray deodorant. You can also apply a small amount of the Sure anti-perspirant in the morning if you need that added protection, and I have to say doing this leaves my underarms dry all day!
Overall I'm a big fan of these maximum protection anti-perspirants and I don't think I could ever go back to just using a normal deodorant - they just don't give as much protection! I think these anti-perspirants would be great for people who are conscious of perspiration and want to help combat it. I would highly recommend anyone trying these Sure Maximum Protection Anti-Perspirants if they want that fresh feeling all day long!
Have you tried the Sure Maximum Protection Anti-Perspirants?
What are your thoughts on these Sure Maximum Anti-Perspirants?