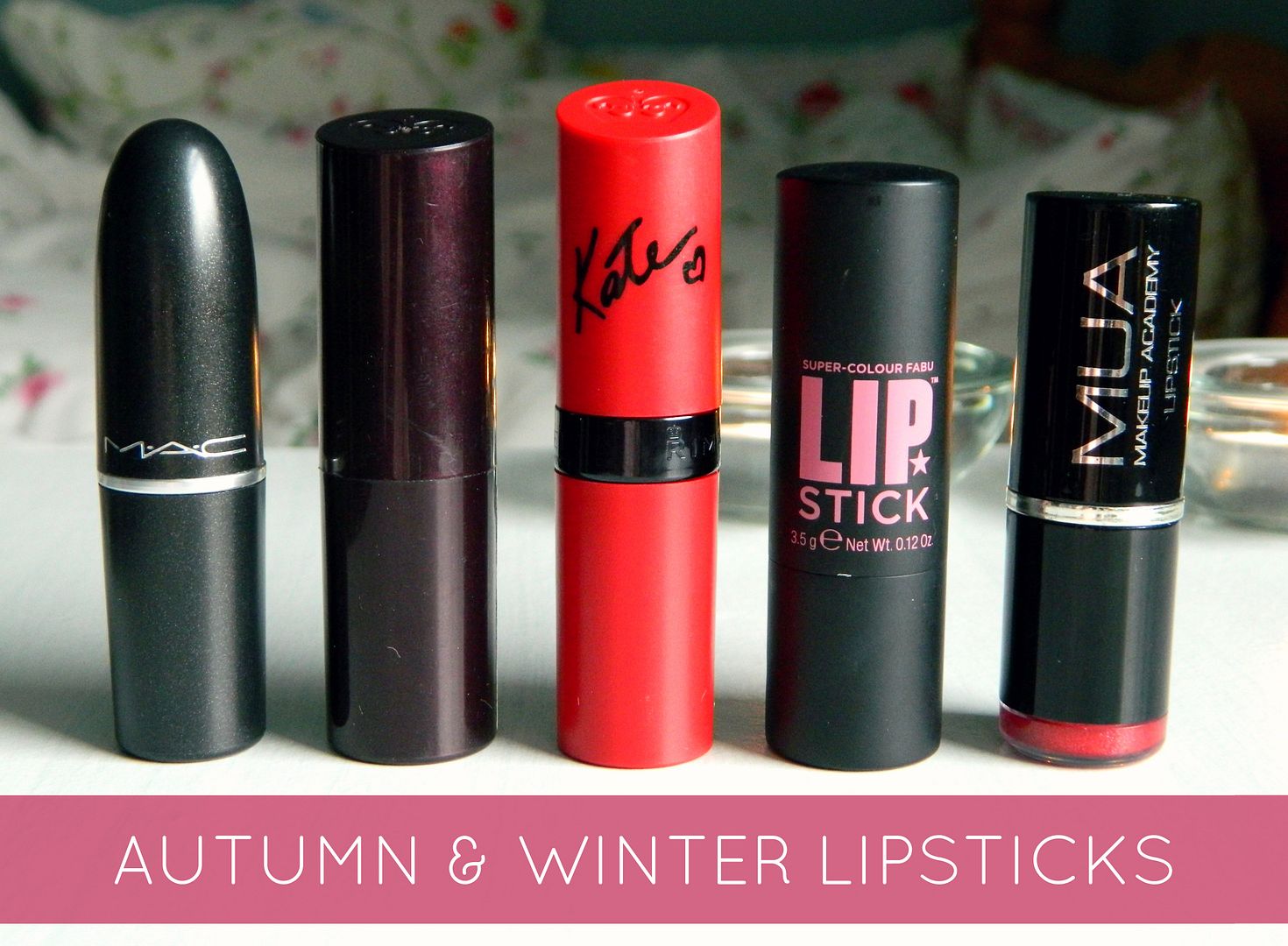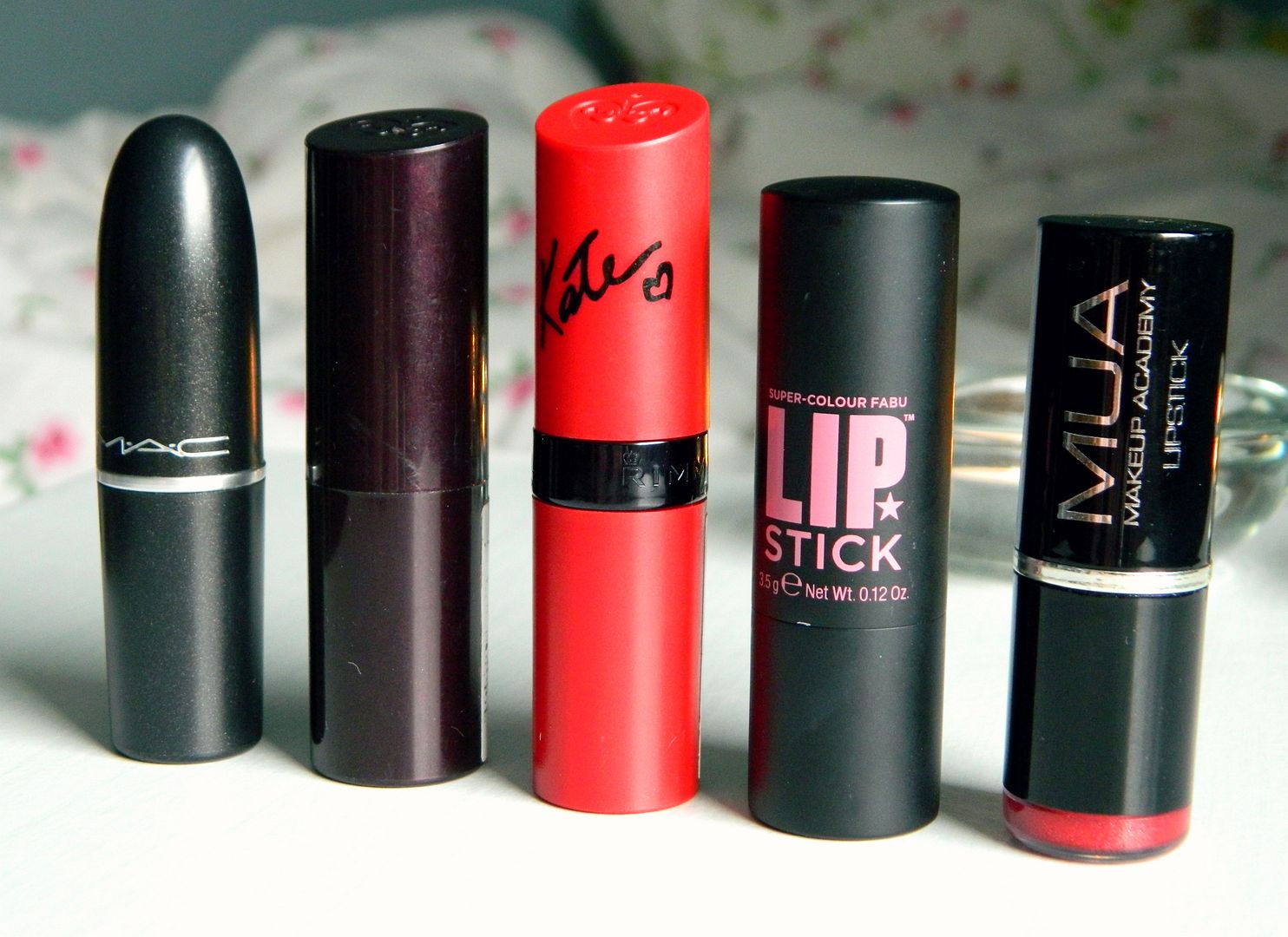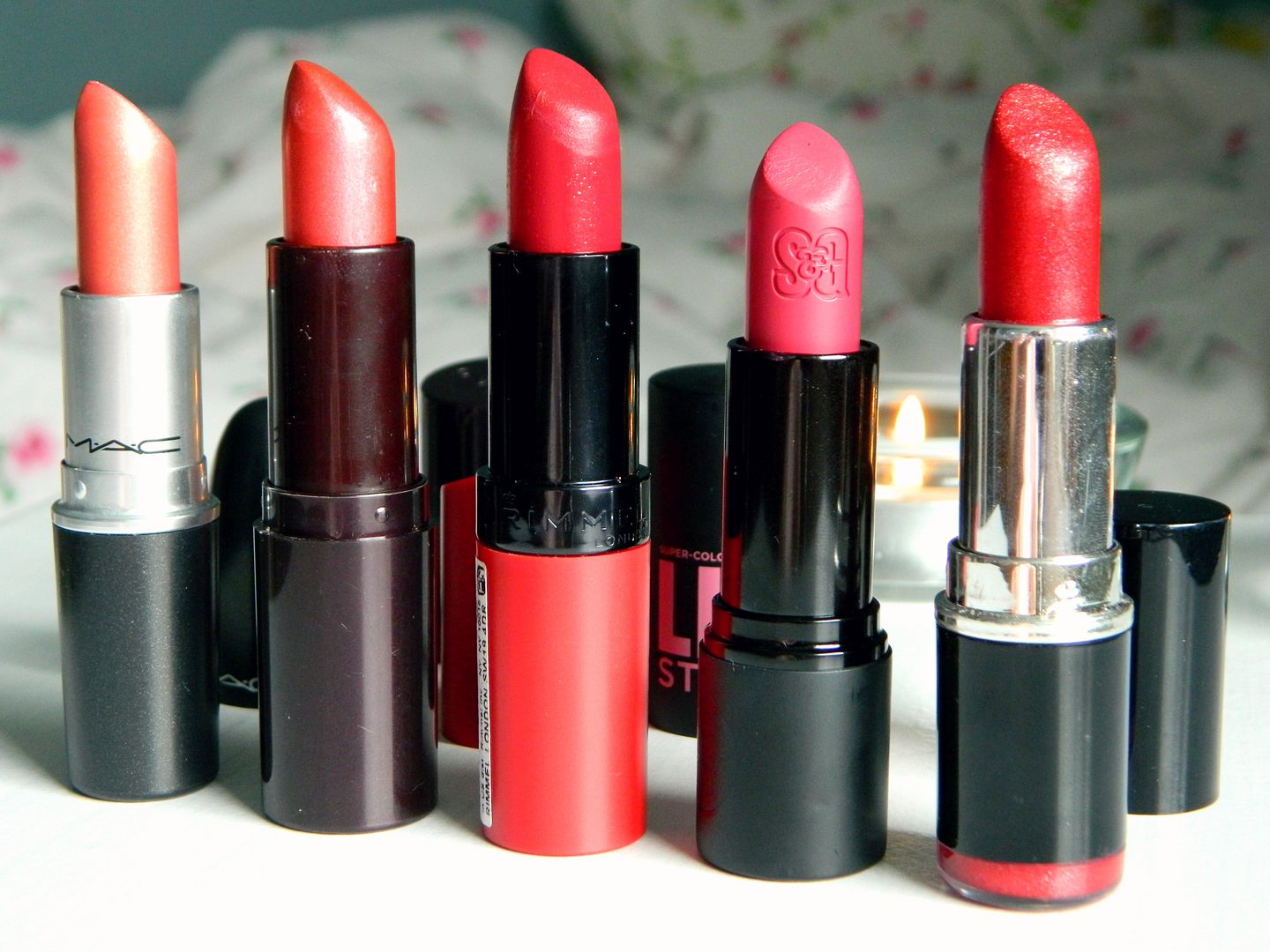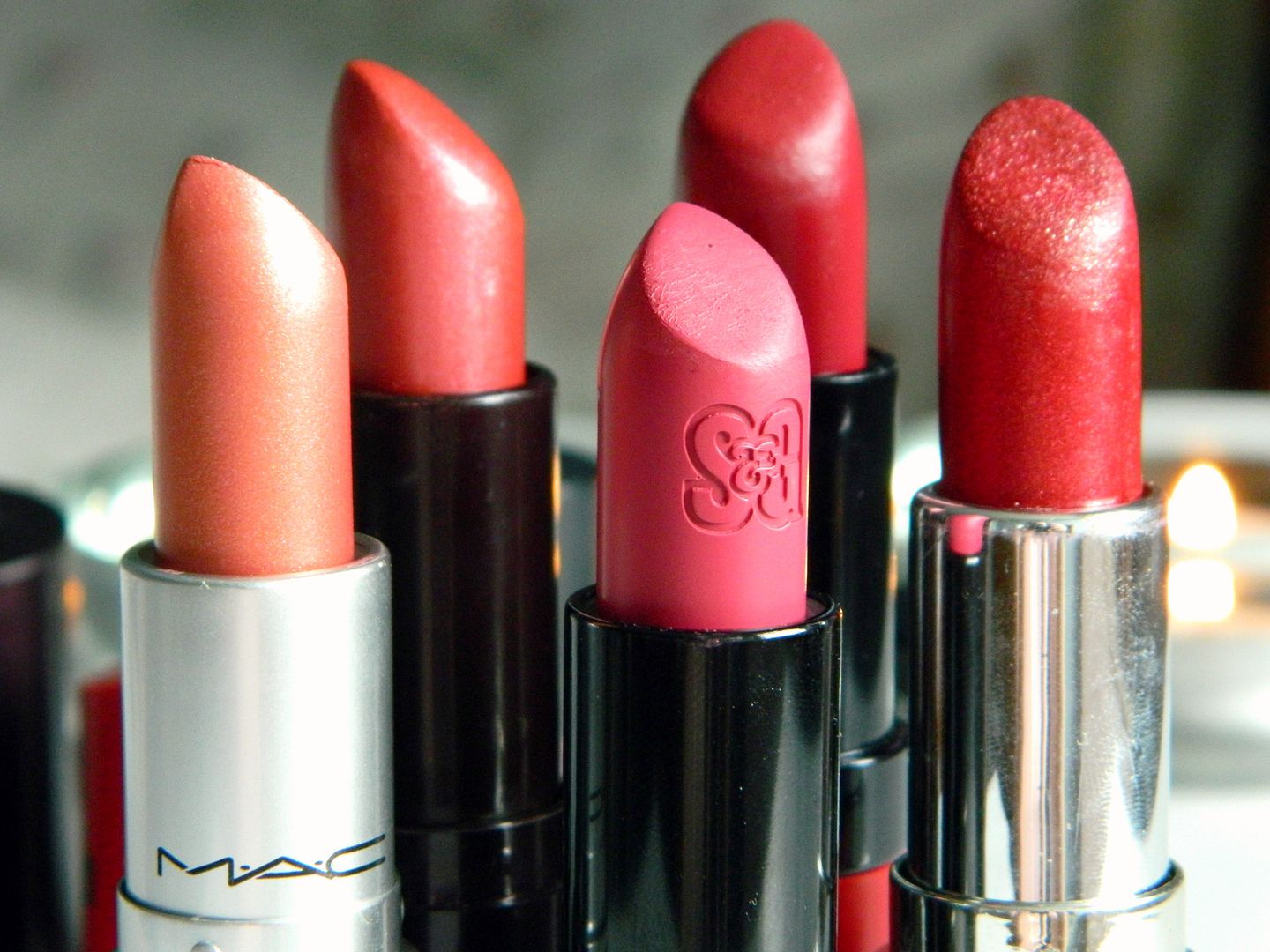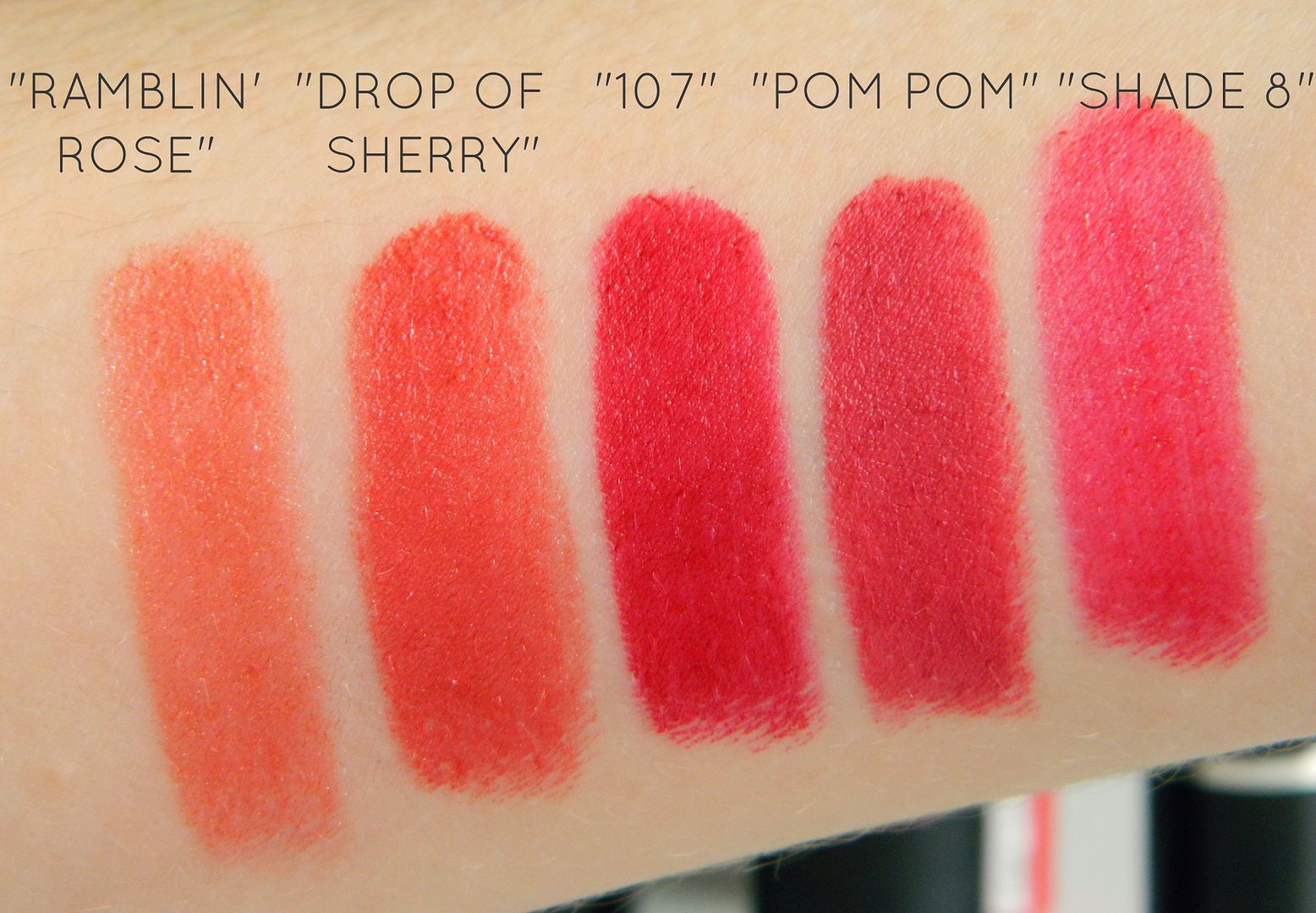 Hey everyone, I hope you're all having a lovely week and looking forward to the weekend ahead! Today's post is actually my 200th blog post, I seriously cannot believe I've posted that many times in just over a year - it's crazy! So today I wanted to share with you some of my favourite lipsticks I have been using over the Autumn months. I always get so excited for Autumn and Winter as it's the time of year you can get all of your berry and plummy coloured lipsticks out and have a good play around with your makeup looks. Some of my favourite lipsticks I own are my deep reds that I only bring out at this time of year, so I'm really excited to be sharing them with you!
MAC Lipstick in "Ramblin' Rose" | LINK | LOOK
So to start off my top 5 lipsticks for the Autumn and Winter is actually a lipstick that I think is perfect for all year round. I received Ramblin' Rose during the Summer and thought that it suited tanned and glowing skin really well. However, this lipstick is also a perfect Autumn time rosy nude shade because it has a gorgeous golden frost finish that makes your lips sparkle! Frost lipsticks look lovely in the Autumn time and I think this lipstick is that perfect everyday lipstick that goes with so many makeup looks.
Rimmel Lasting Finish Lipstick in "Drop of Sherry" | LINK
My next lipstick is probably the oldest out of the 5 and is this gorgeous deep pink toned red which has a hint of shimmer. This is such an easy lipstick to wear as it's pretty much a "your lips but a million times better" lipstick! I picked this up in a set from TK Maxx ages ago but I do believe you can still buy it in the shops. If I don't want a really intense red lip, say when I go to college, then this is the shade I usually go for!
Rimmel Lasting Finish Kate Lipstick in "107" | LINK
Next up is the shade I go to when I want the complete opposite to "Drop of Sherry" and want to wear an intense and full red lip, this is Rimmel Kate lipstick in "107". What Autumn lipsticks post would be complete without this beautiful shade? This infamous lipstick has an amazing colour pay off and gives your lips a deep and full red look with a matte finish. This is probably a lipstick I wear more towards Winter when it's more of the festive season. I absolutely love this formula of lipstick and I think their wear time and pigmentation are amazing!
Soap & Glory Super-Colour Fabulipstick in "Pom Pom"* | LINK
The next lipstick I have been loving to wear recently is the newest addition to my collection and is Soap & Glory's "Pom Pom". This is a gorgeous deep berry pink shade with a matte finish and I for one think it's beautiful! This is the first Soap & Glory lipstick I've tried and I think the formula is amazing - much better than what I was expecting after trying the Mother Pucker lip glosses! I think matte lipsticks are a perfect formula for this time of year because a deep glossy lip never looks right on me, so I have to go matte or shimmery or nothing at all!
Makeup Academy Lipstick in "Shade 8" | LINK | LOOK | REVIEW
My final favourite lipstick for the Autumn and Winter months is probably my most favourite lipstick I own - and it's the cheapest! MUA's "Shade 8" is a deep pink toned red with a lot of golden shimmer in it - it's pretty much the perfect Christmas time lipstick! Despite it having a lot of shimmer in it actually applies really smooth and feels lovely on the lips. I always get compliments when I wear this shade and I highly recommend you adding it to your collection, especially as it's only £1!
So these are my top 5 lipsticks that I'm currently wearing and all of which are perfect for the Autumn and Winter months! If you would like to see any of these lipsticks in a more in depth review, then do let me know in the comments below!
What are your favourite lipsticks to use during the Autumn and Winter time?