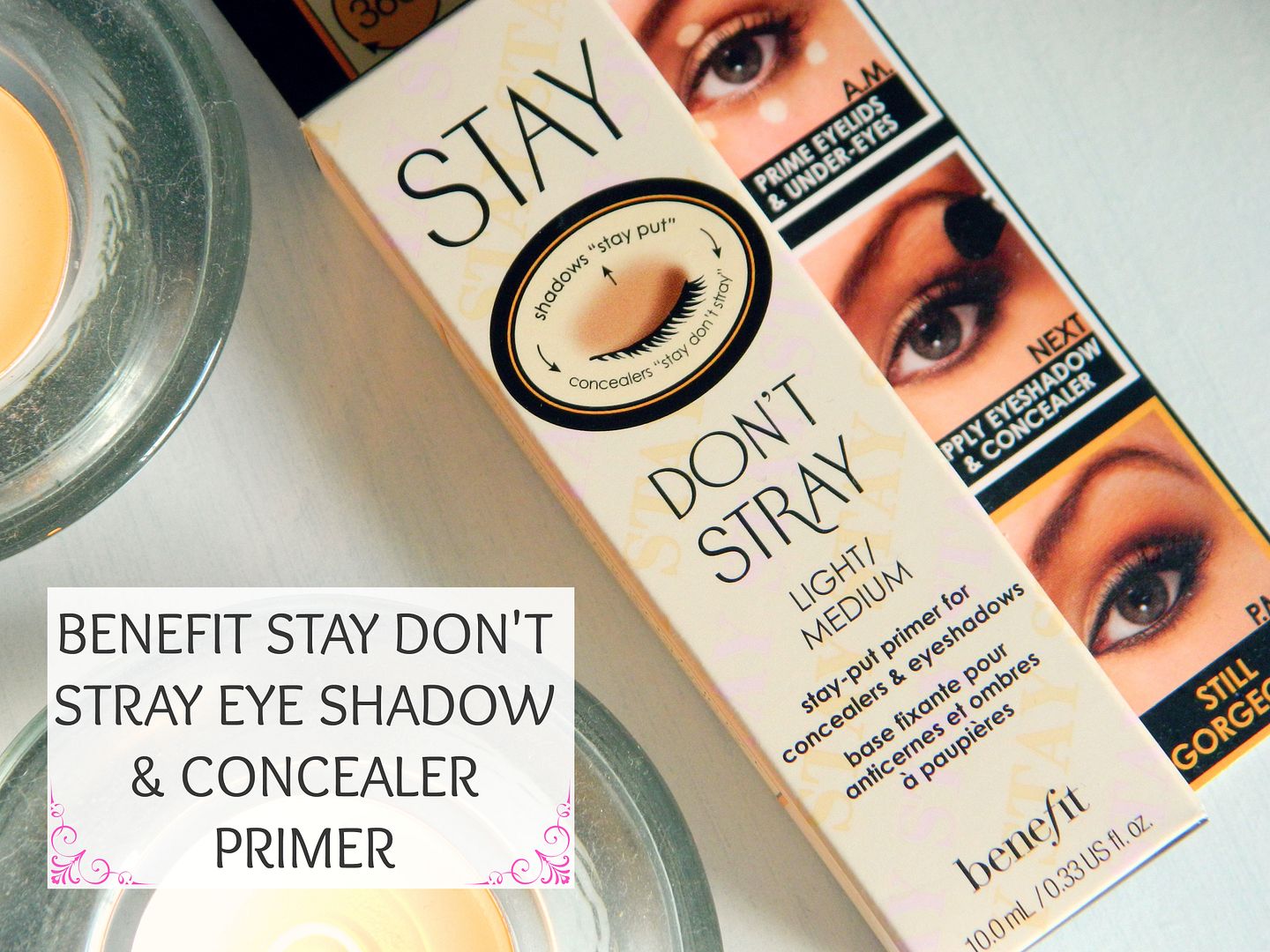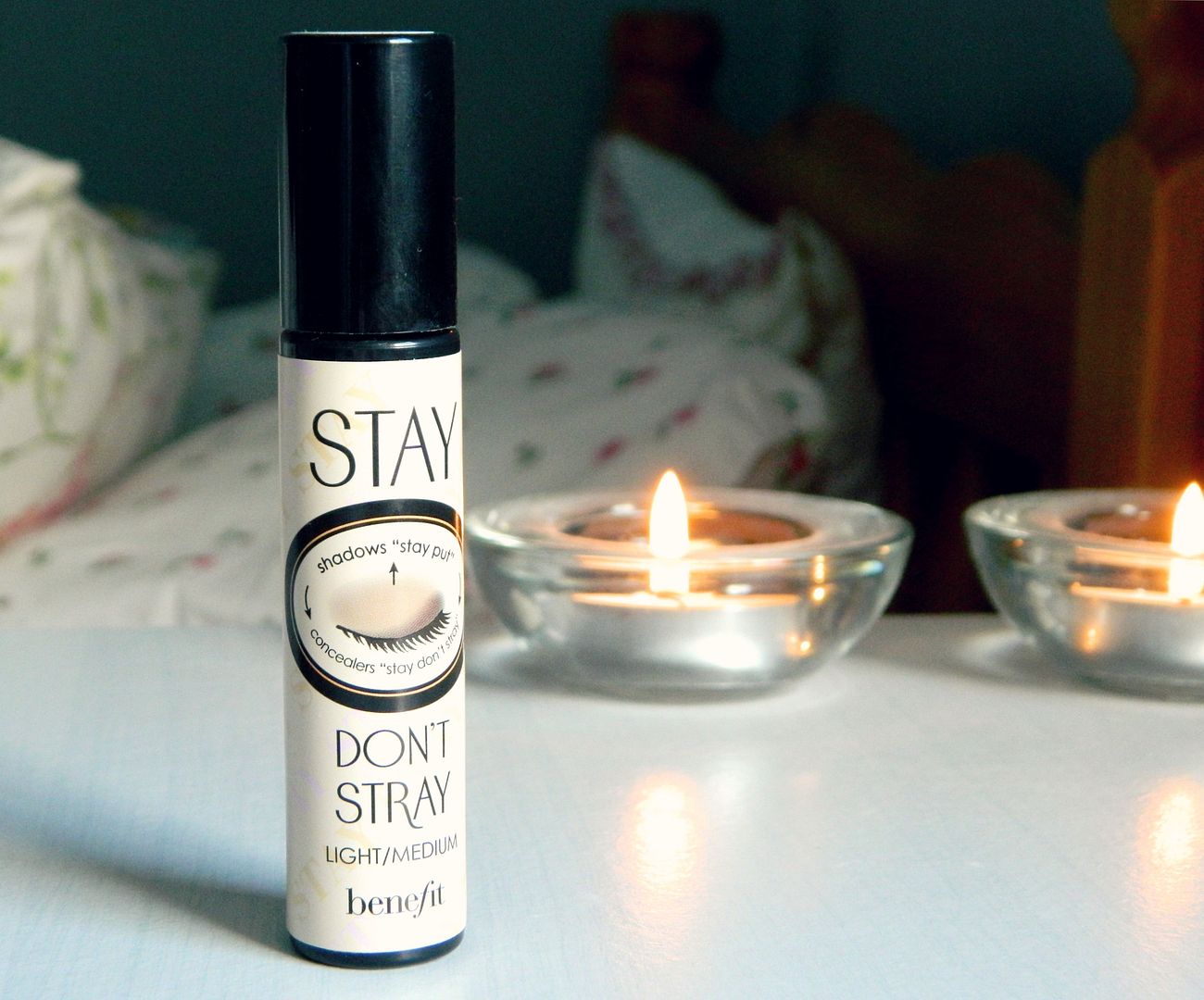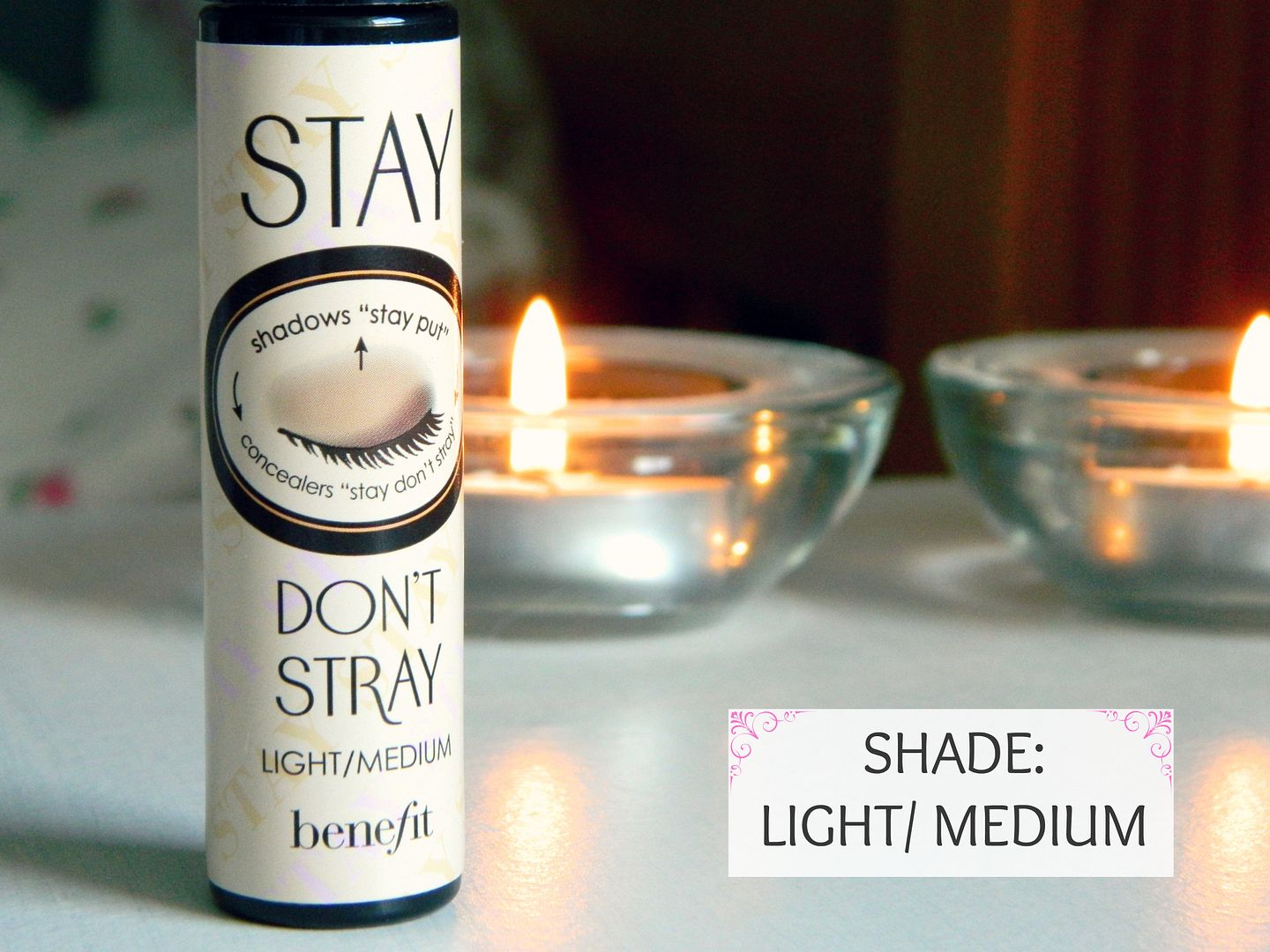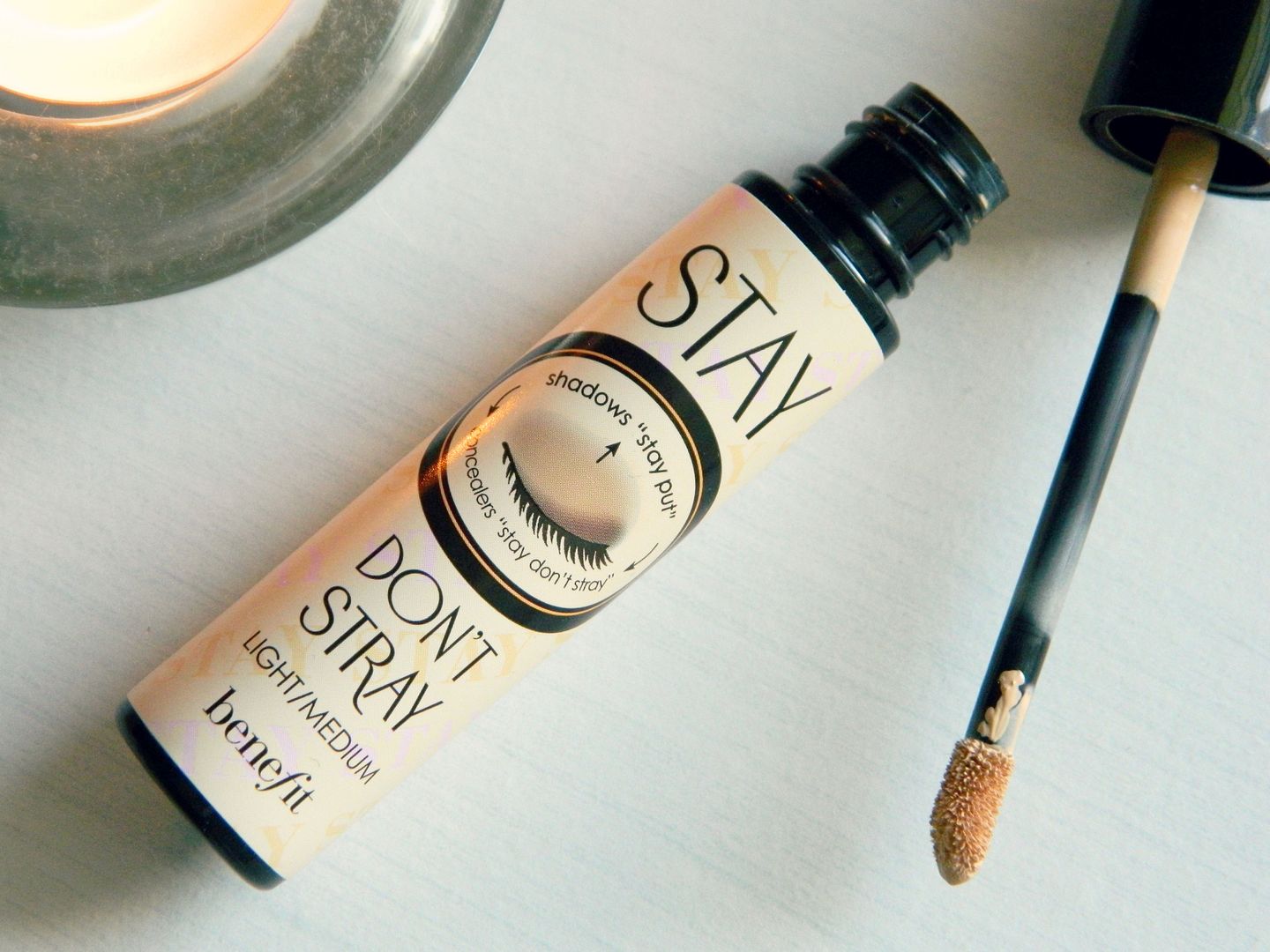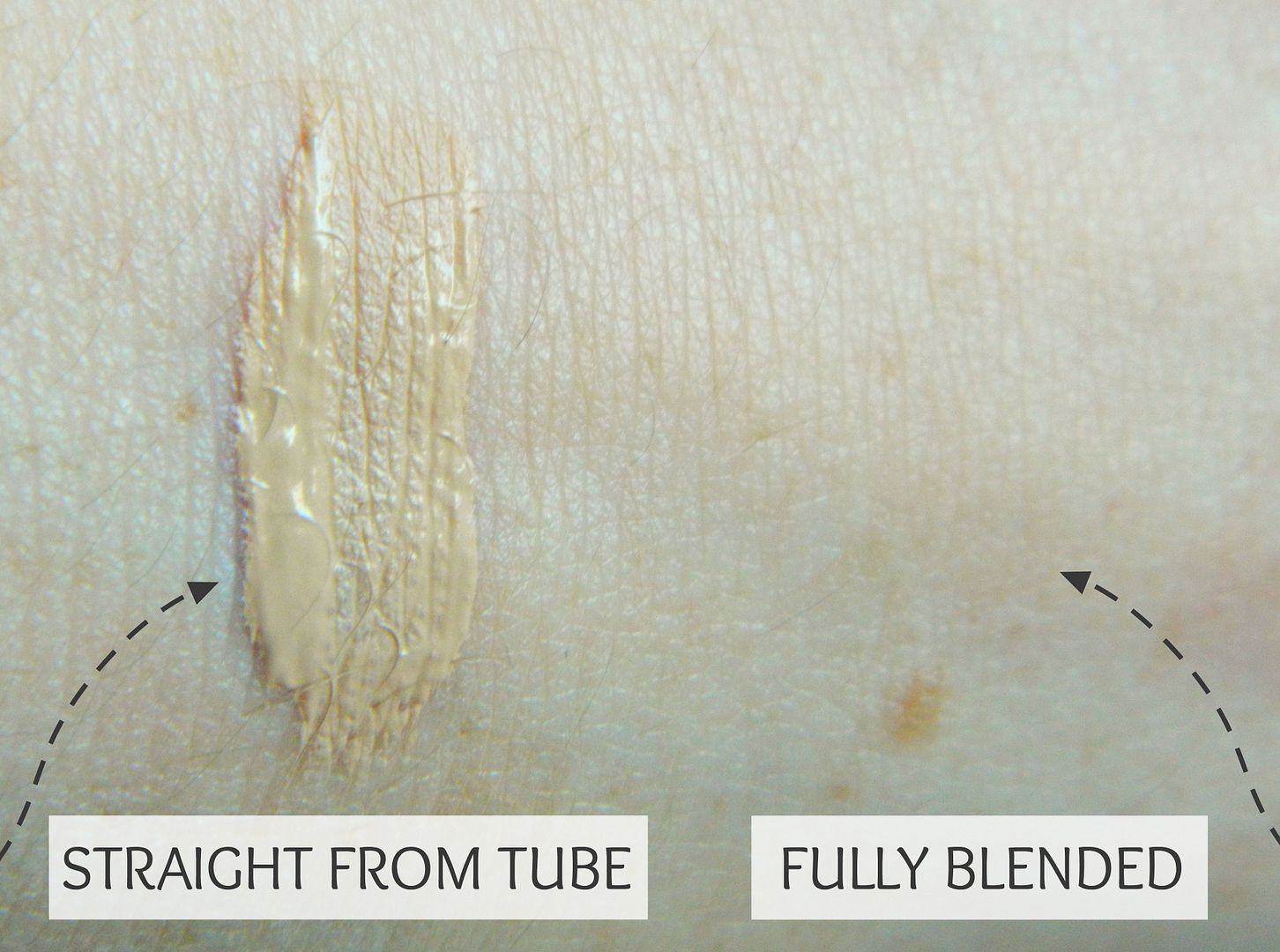 Hi everyone! Today I'm going to be reviewing a product that I've been using for pretty much 10 months solid. This is the Benefit Stay Don't Stray Eye Shadow & Concealer Primer and I'm sure many of you will have seen this little beauty mentioned a few times on my blog. I received a mini sample of this around Christmas time and ever since then I've been hooked on using it and would never wear eye shadow without it! For my birthday I received the full size version in Light/ Medium so now I can finally review it properly for you all!
I'm someone who swears by primers and I always think they make your makeup look a hundred times better! The Benefit Stay Don't Stray Primer is a skin coloured primer which helps cover up imperfections and allows your makeup to stay all day. The creamy texture of this primer means it's really easy to blend into your skin and helps create an even and smooth base for your makeup. As it is slightly tinted, it does offer a hint of coverage which is great for anyone who suffers with under eye circles like myself. It also comes in a Medium/ Dark version, so there is another option if your skin is slightly darker. As you can see from the swatches above, one blended it looks completely natural and doesn't leave your eyes feeling cakey or heavy which I think is really important in a product like this. It also dries pretty much instantly so you can go ahead and apply any eye shadow or concealer straight away!
In terms of whether it helps my eye shadows and under eye concealer stay, it really does! Whenever I use this primer I know that my makeup will last me all day, even if I'm busy at college or work. It also allows my eye shadows and concealer to apply so much smoother so that they look even and flawless! I also think this is a great product to use on small areas of the face, for example if you have a blemish that you want your concealer to hide all day, this will be the perfect product to help do this!
As for the packaging of the Stay Don't Stray I have to say I really like it. I believe this primer used to come in pump form but they recently changed it to a doe-foot applicator. This means you can use the right amount of product you need and you can apply it directly to your eye area instead of pumping out too much product and wasting it!
So overall, I think the Benefit Stay Don't Stray Primer is amazing! I really do think it's worth the £20.50 price tag and I would happily keep repurchasing it in the future. I know you can get much cheaper eye shadow primers (
MUA's one
is £2.50) but the texture and effect of the Benefit one is just too lovely not to use! I highly recommend this product, especially if you're looking for an amazing primer that really does work!
What are your thoughts on the Benefit Stay Don't Stray Primer?
What is your favourite eye shadow primer to use?