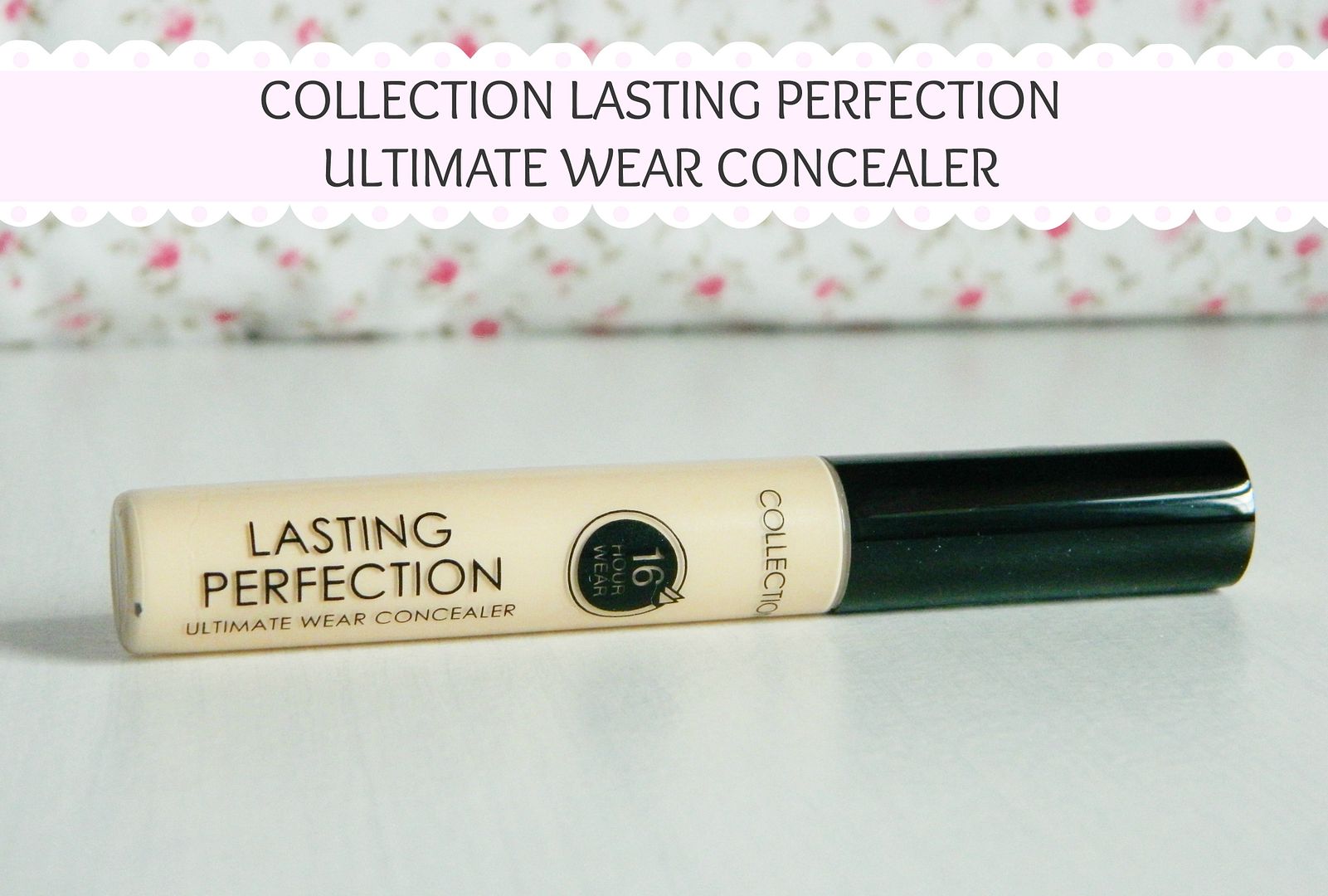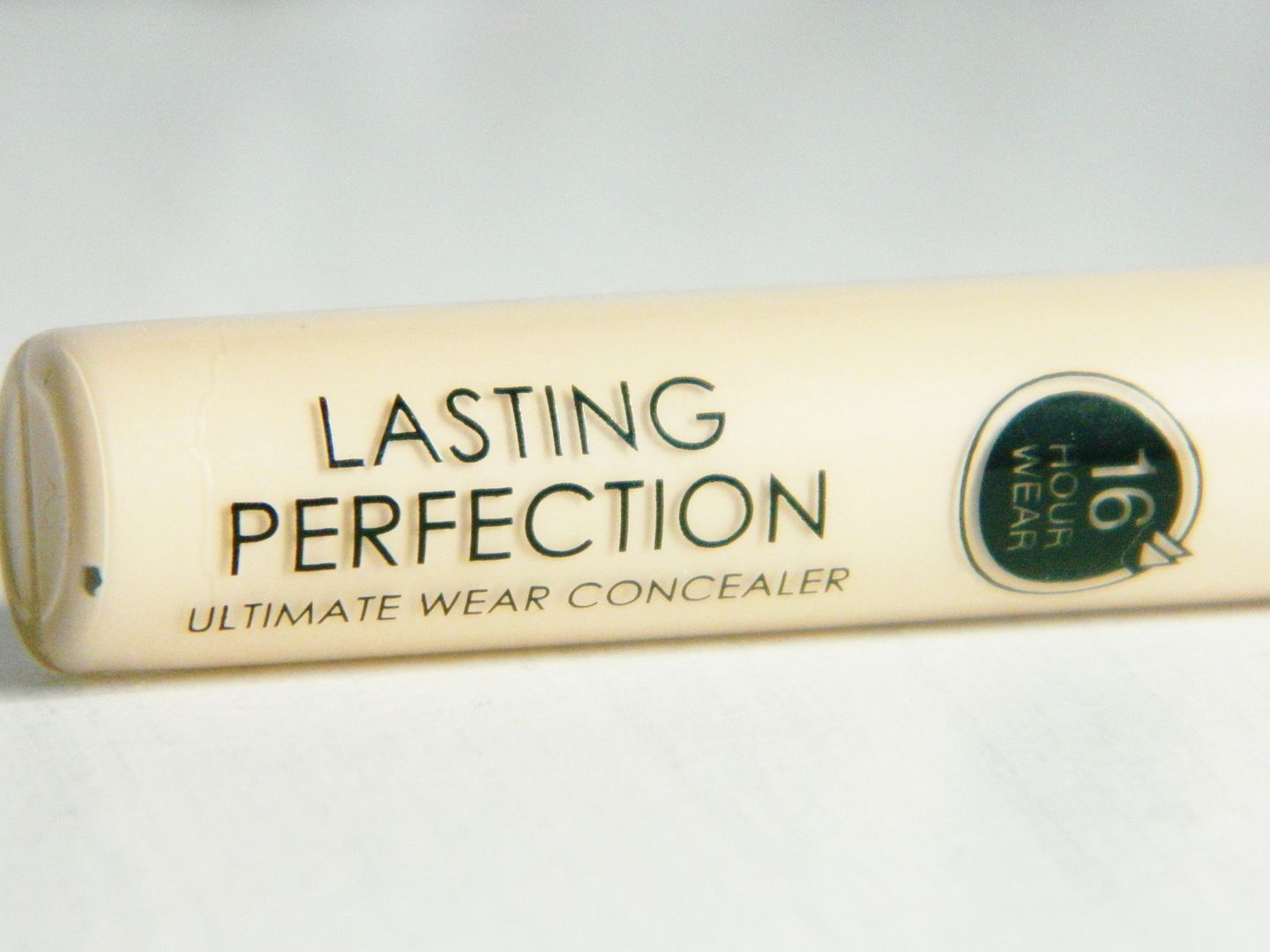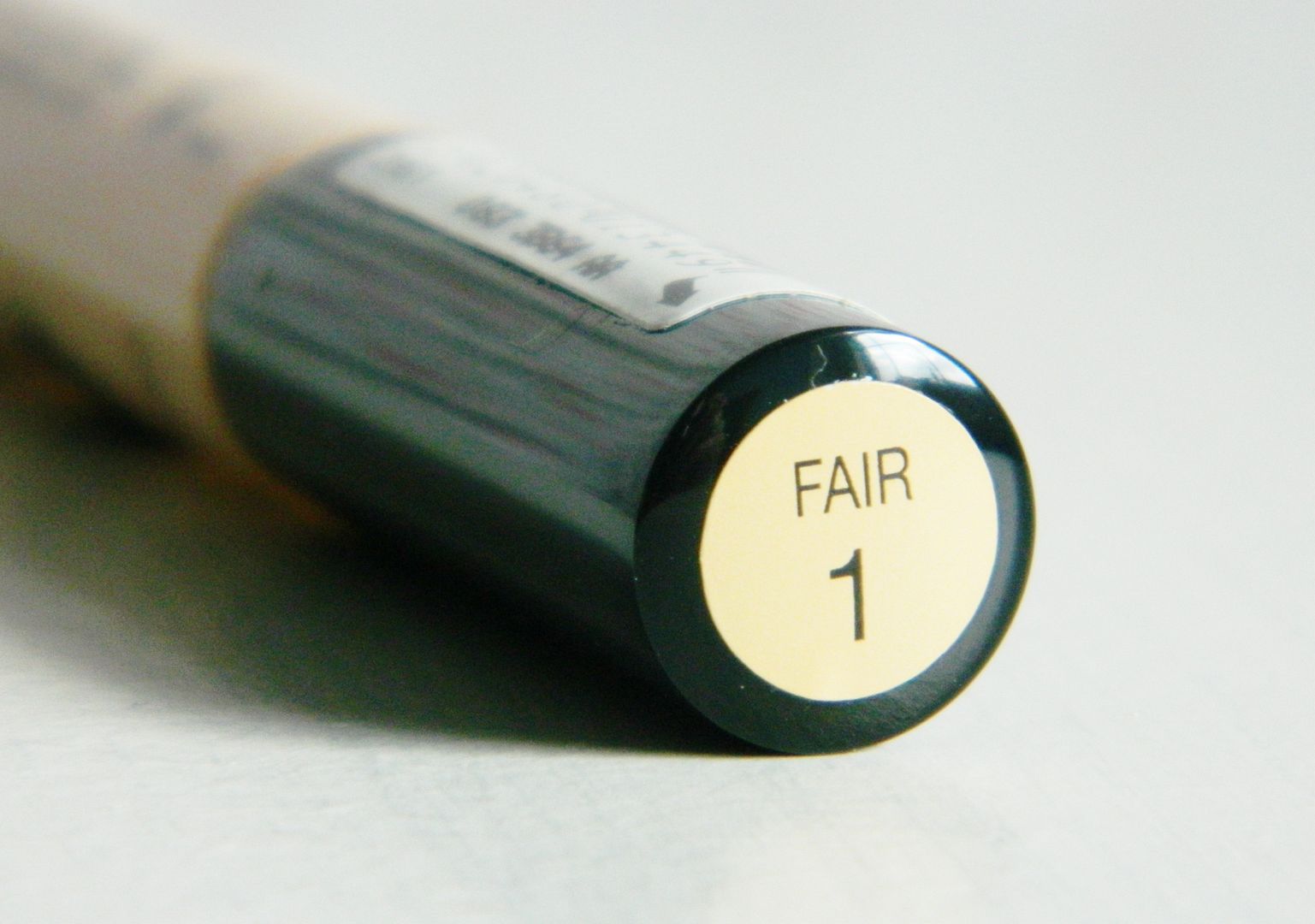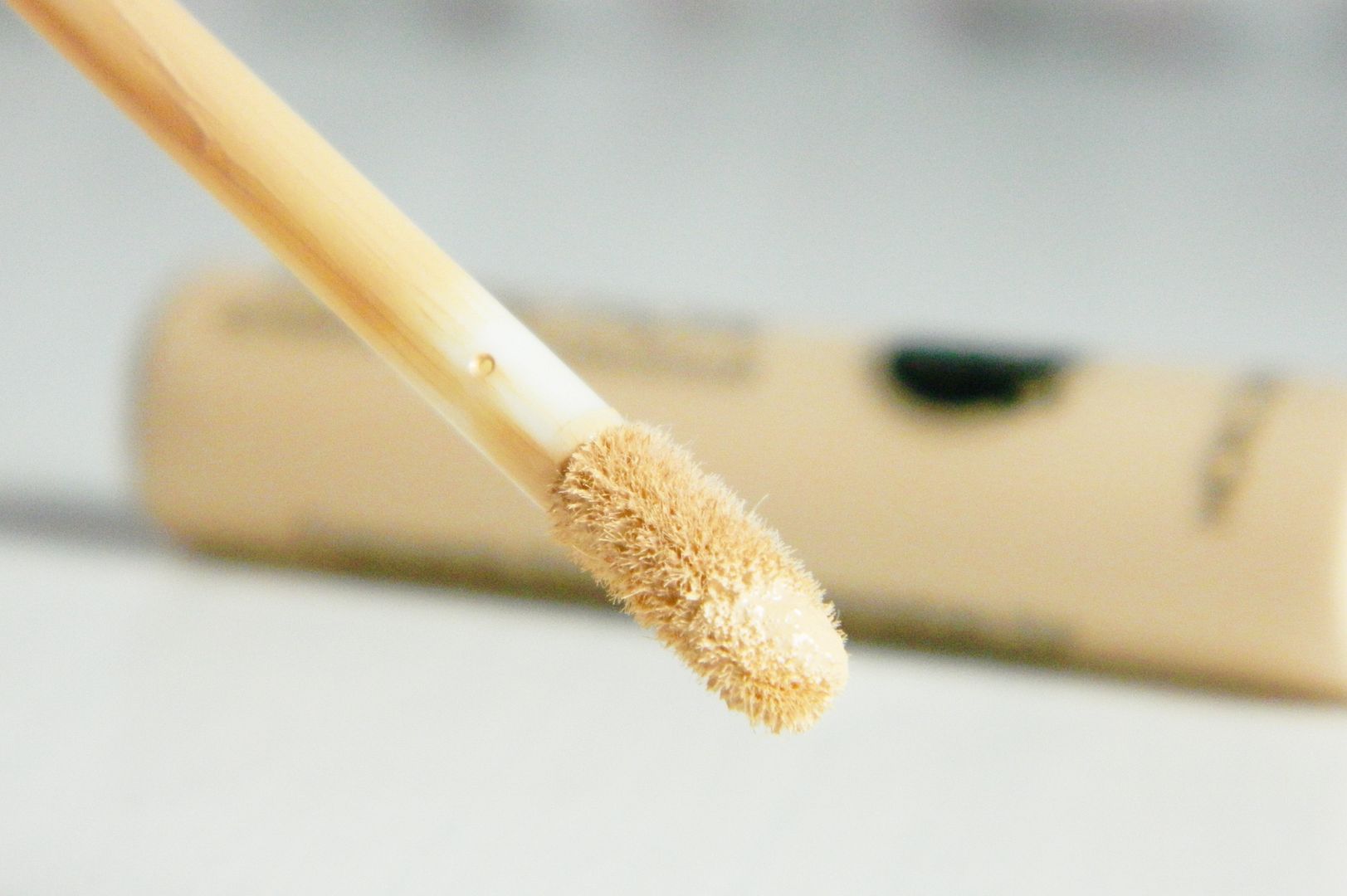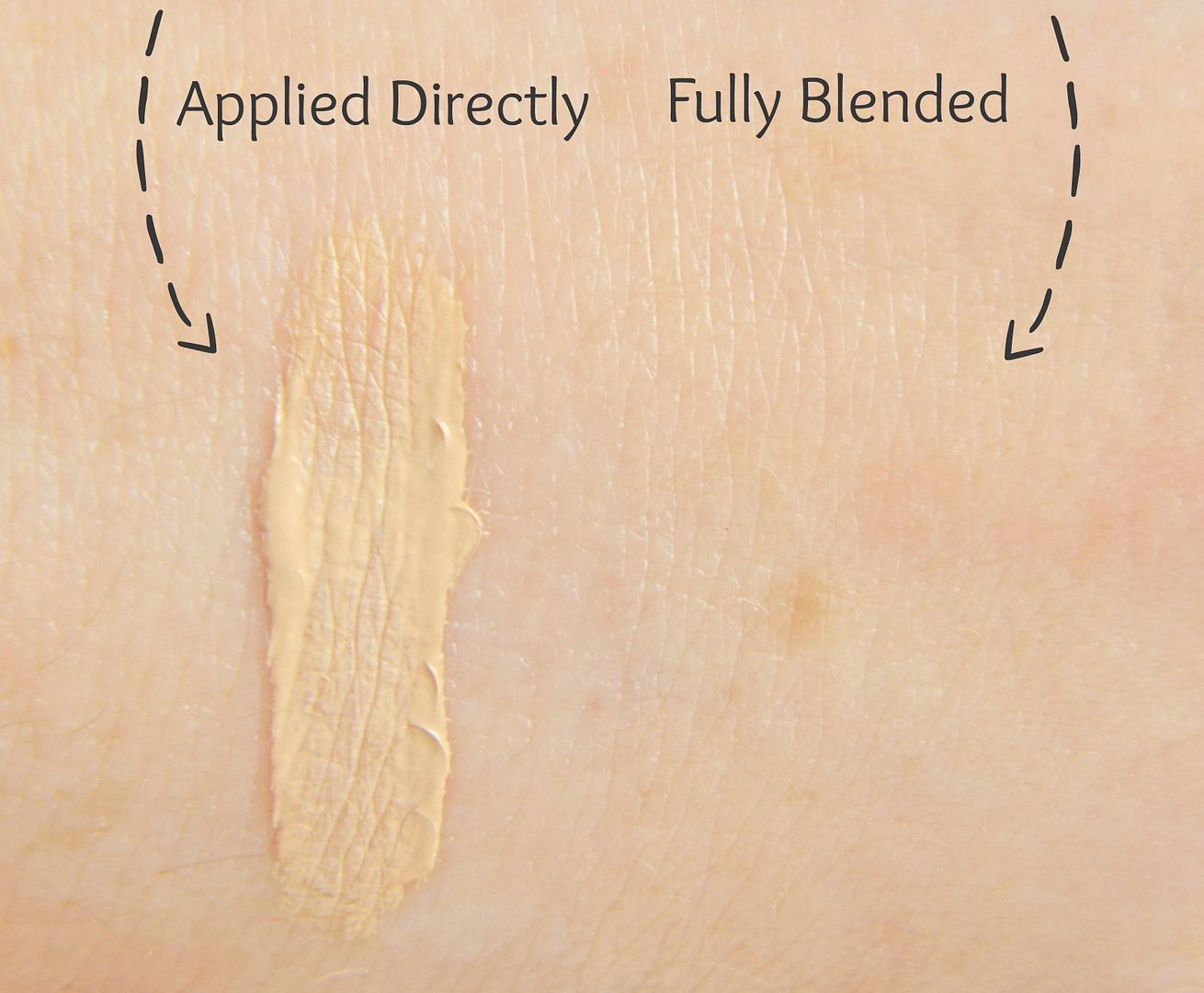 Hello everyone, I hope you're all having a lovely start to your weekend! I'm trying to get back into the swing of writing up some good old reviews of a few of my favourite makeup and beauty products. So I thought I would write one today about a makeup item that has been in my everyday routine for a very long time - even before I started blogging! The Collection Lasting Perfection Ultimate Wear concealer is a big hit amongst many bloggers mainly due to how cheap yet effective it is. After years of having this in my collection, I thought I would finally give you my thoughts and opinions on this wonderful product!

The Collection Lasting Perfection concealer comes in a small plastic tube similar to a lip gloss. It has a soft doe foot applicator which helps minimise wastage as you can apply (either directly to the skin or with your finger) as much or as little as you need for your skin. It's definitely not the most fancy packaging out there, but for just over £4 you are getting what you paid for! Collection offer 4 different shades of this concealer which are: Fair, Light, Medium and Deep however I've recently seen they are doing Cool and Warm versions of certain shades which allows this concealer to be used on a wider range of skin colours and tones. It has a very natural finish, not too matte or dewy, so it's great for all skin types too!

The shade I use is "Fair 1" which is the lightest shade available and personally I find that this matches my skin colour and tone perfectly. I used to use the next shade up, but after a while I realised it was much too dark and orange for my fair skin, so I decided to try out the lightest shade available. As it is quite a light shade, I find that this is a great concealer to use under the eyes as well as over blemishes as it can help illuminate and brighten the eye area. I like to use this concealer to cover any form of blemish on my skin from dark circles to spots and even redness. I find that it covers all of these problem areas up really well yet still leaves a natural looking finish. If my skin is quite dry however, I can find that if I apply too much of the Lasting Perfection concealer it can start to cling to the drier areas. The trick is just to apply a small amount to a dry area and blend it into the skin with your fingers as the warmth from them will help melt the concealer into your skin!

As for the overall formula of the Lasting Perfection concealer, it has a fairly thick consistency yet is really easy to blend into the skin. It offers medium to almost full coverage yet if you just apply a small amount, you can easily get away with a very natural yet flawless looking complexion. If I'm having a good skin day then I will usually just apply a small amount just to even out my skin slightly then pop some powder on over the top and I'm good to go! I will also use this concealer on a night out when I want that fuller coverage, so this shows that the Lasting Perfection concealer is very versatile and can be used in any kind of makeup look! In terms of how long this concealer lasts on your skin, I find that I very rarely have to touch up my makeup throughout the day (only if it's very hot)! I don't often wear my makeup for 16 hours so I don't know if Collection's "16 hour wear" claim is true, but I can say that the concealer does last until I take it off at night which is good enough for me!

Overall this is a fantastic makeup item to have in your collection. It's definitely not the most luxurious product out there but it does a really good job of covering up blemishes - for £4.19 you really can't go wrong! I think this concealer would be perfect for people who are starting out and experimenting with their makeup as it's so affordable and effective.
Have you tried the Collection Lasting Perfection concealer?
What is your favourite high street concealer?