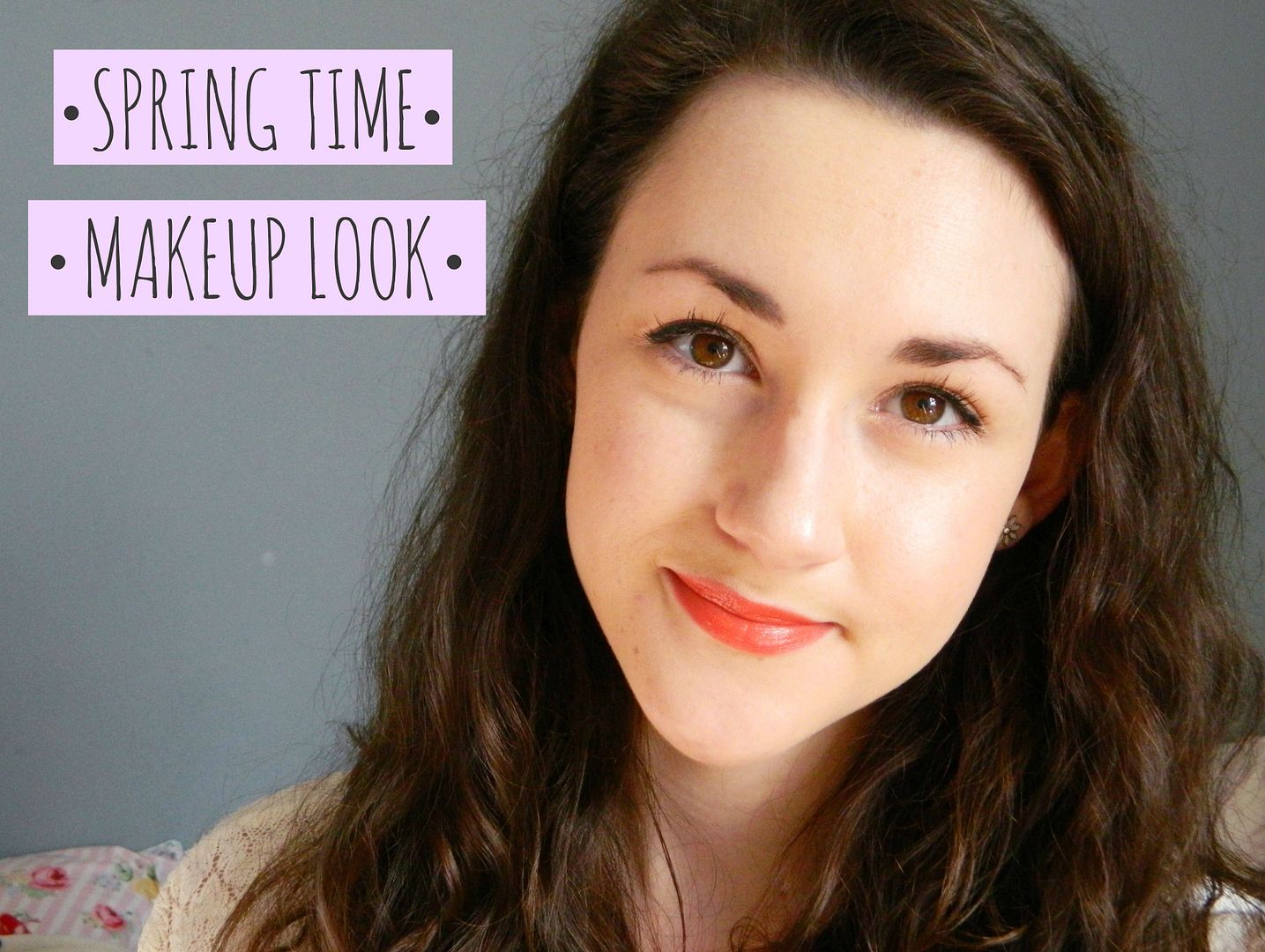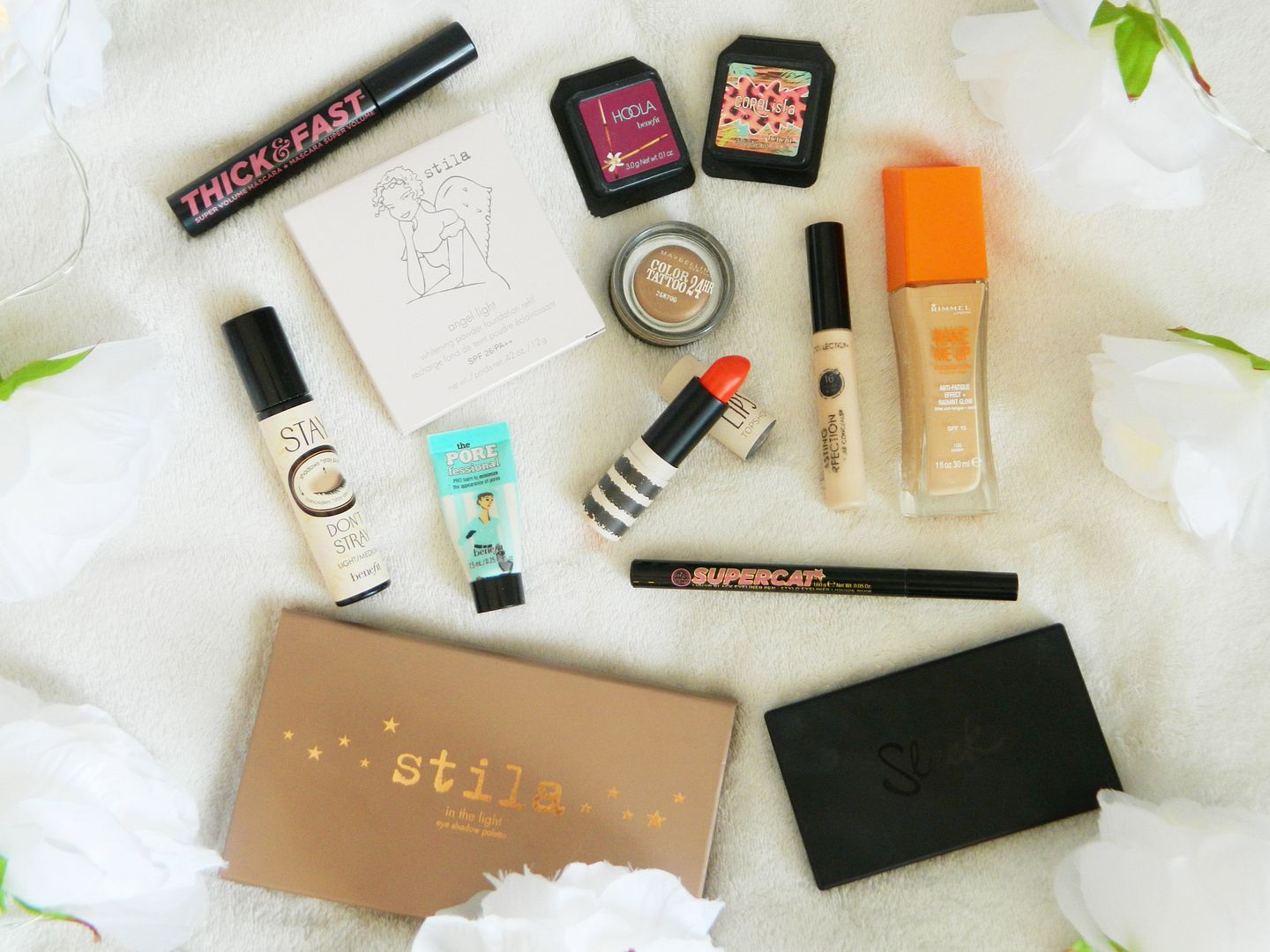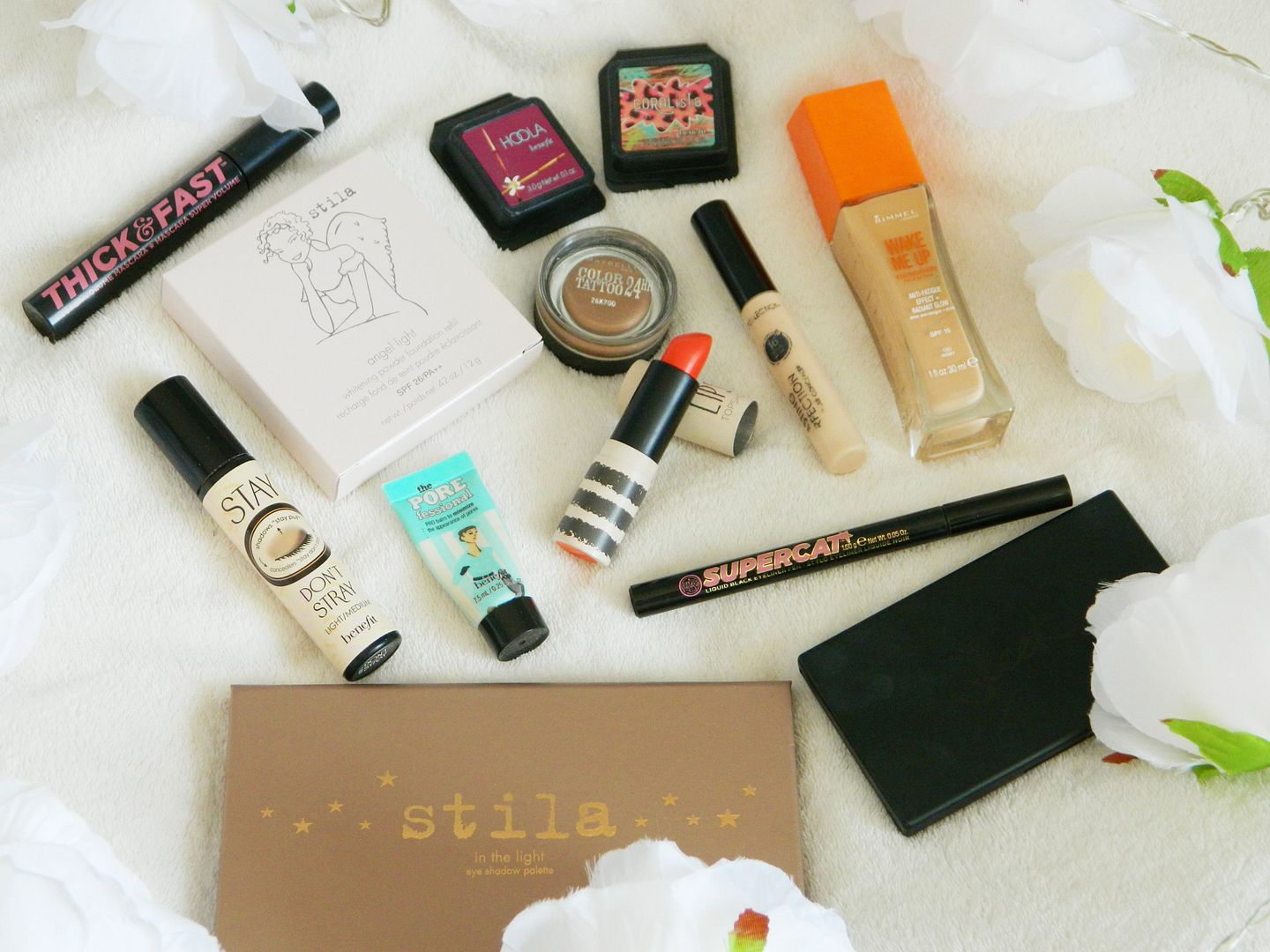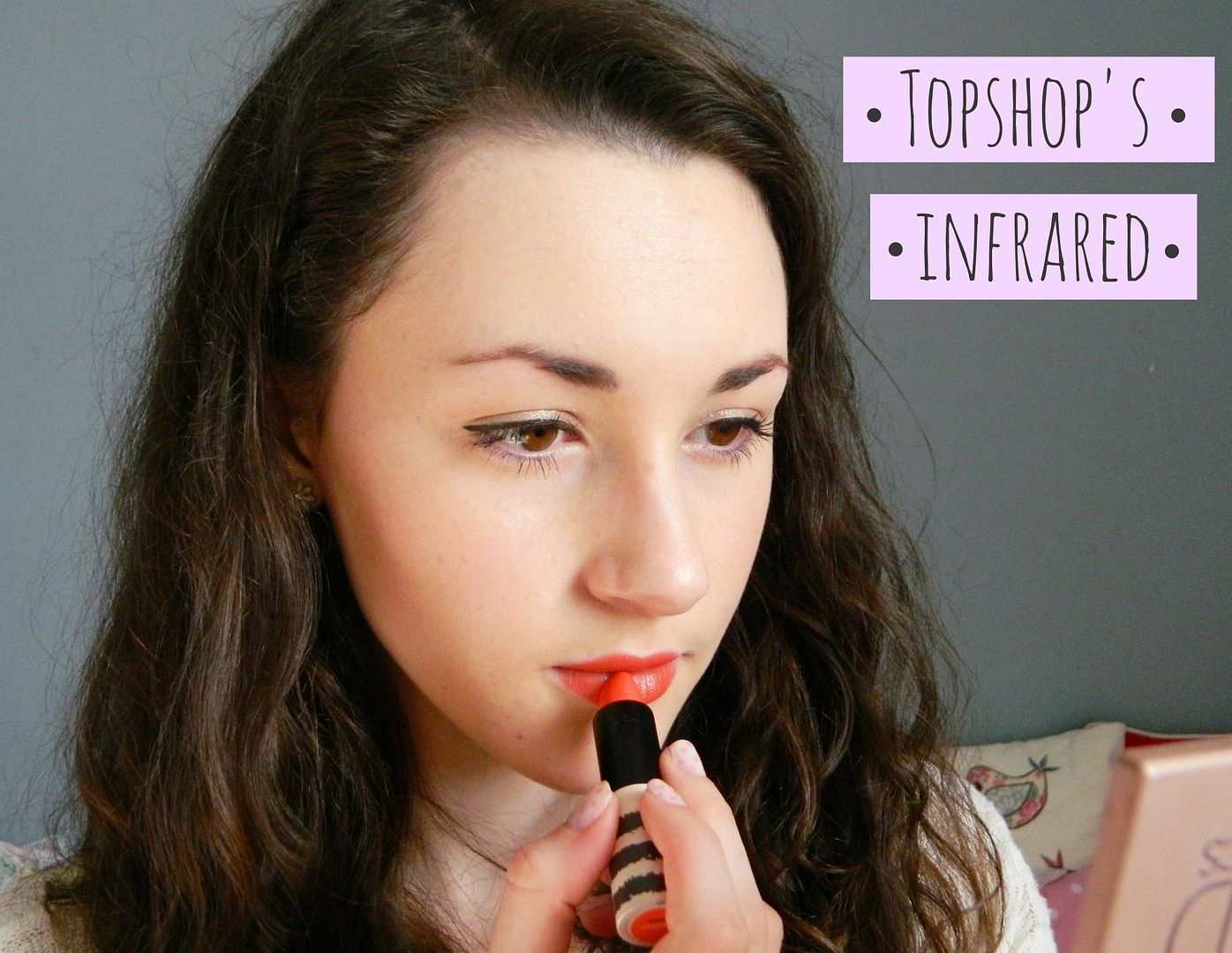 Hello lovelies and happy Friday to you all - I hope that you're all looking forward to your weekend! I'm definitely looking forward to mine because I'm finally going to see the amazing Ellie Goulding at the O2 in London on Sunday - eeek, I'm so excited! I absolutely love Ellie and this will be the first time seeing her performing live and I really can't wait. I've never actually been to a proper concert like this in an arena (shocking isn't it?) so I'm also pretty nervous as I don't really cope well in large crowds, especially in an enclosed space! Luckily we're not getting the train up there as I've seen the ridiculous queues/ crowds lining up for the station after the shows - it's mental and definitely not a situation I would enjoy...
For today's post I thought I would do a little Spring time makeup look focusing around one of my favourites lipstick shades (and colours in general)
Topshop's Infrared
. I love wearing a good bright orange lipstick in the Spring and Summer time, so now that the sun has finally got its hat back on, I'm fully embracing this sunny weather by wearing this lipstick on a daily basis. I guess you could call this my "everyday Spring makeup look" too as I have been wearing these products a lot recently since it's been all Summery outside!
Topshop's Infrared lipstick has a velvet finish which means it's mainly matte but with a slightly shiny effect. As it is a little matte it is important that you apply a lip balm before hand otherwise it will cling to any drier areas on your lips - not good! The colour pay off is amazing and looks so pretty on the lips. This isn't a lipstick for the faint hearted though as it is pretty bright and definitely takes a bit of getting used to. I however adore this lipstick and it's definitely on of my favourites for this time of year.
To match my lipstick I also applied Benefit's Coralista blusher to my cheeks as I think it ties the orange tones together really well. I love the slight sheen this blusher gives my skin and it makes it look dewy and healthy! I also applied a small amount of Benefit's Hoola bronzer to the contours of my cheeks and finished the look with a dusting of highlighter from the Sleek Face Form palette. These products together give a beautifully natural finish that I love wearing on a daily basis.
Finally for my eyes, I keep going back to one of my "safe" eye looks which is a shimmery golden shadow with a flick of liquid liner. As this is a pretty simple eye look, it does partner well with the bright orange lipstick. For the eye look I use
Maybelline Colour Tattoo in On and On Bronze
as a base and then apply Kitten and Bubbly from the
Stila In The Light palette
. The eye liner I've been using is Soap & Glory's Supercat Liner and is perfect for creating a slight winged effect. Together, they create such a simple look but it's one that never fails to look pretty for the day time.
So this is my Spring time makeup look that's perfect for everyday! My foundation base rarely changes and has been one I've used for a long time, but if you want to read more then do check out
this post
about my base makeup. I hope you enjoyed this post and hopefully you have found some new products to add to your Spring time makeup routine!
What are your go to makeup products for Spring?