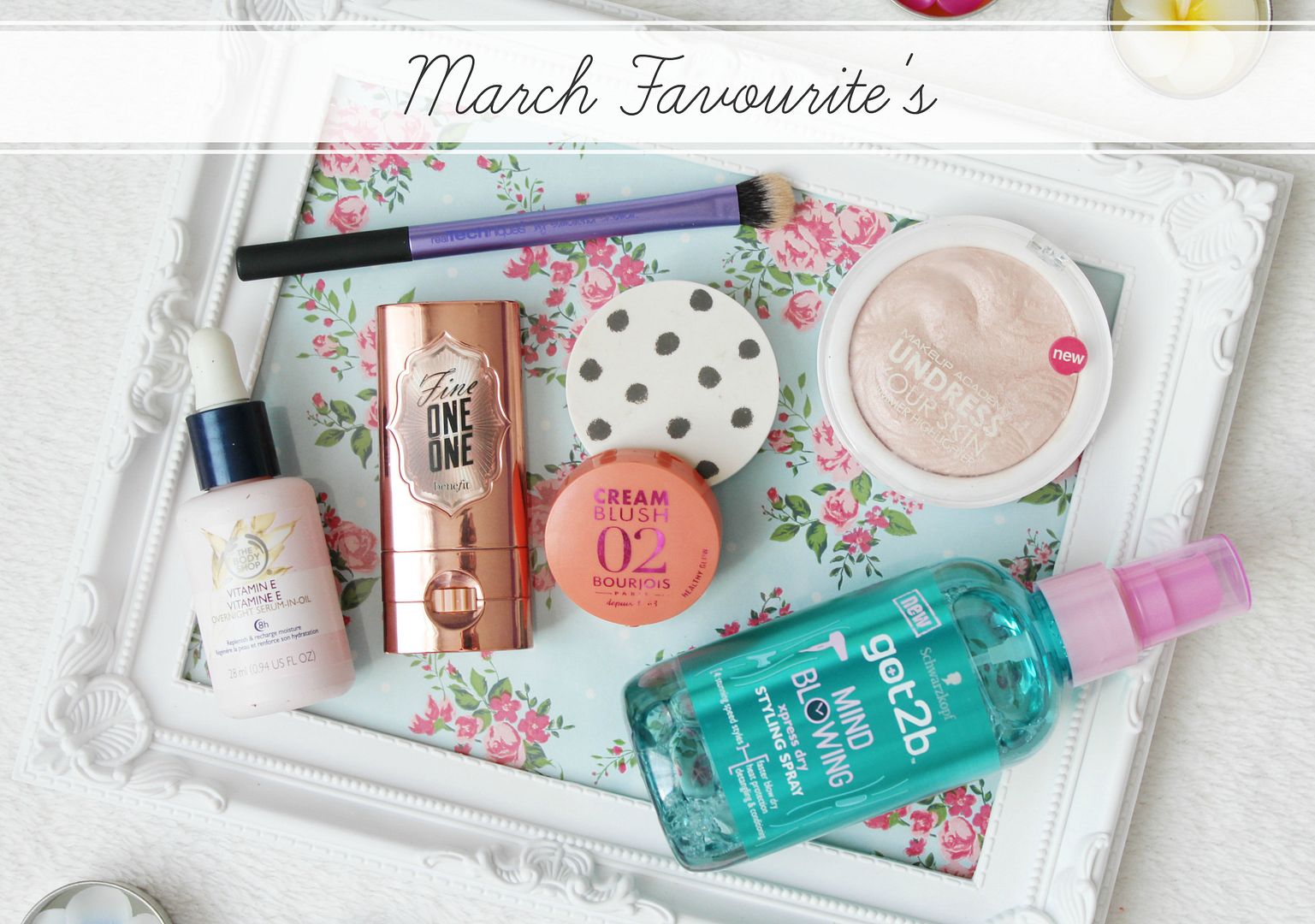 Hello everyone, I hope you're all having a lovely start to your bank holiday weekend! I can't believe it's that time again where I share with you all what products I've been using in the past month. This year is going far too quick for my liking - however I am looking forward to the warmer weather! This month I've been loving a range of products, some new and some old, so I thought I would talk about them with you all today!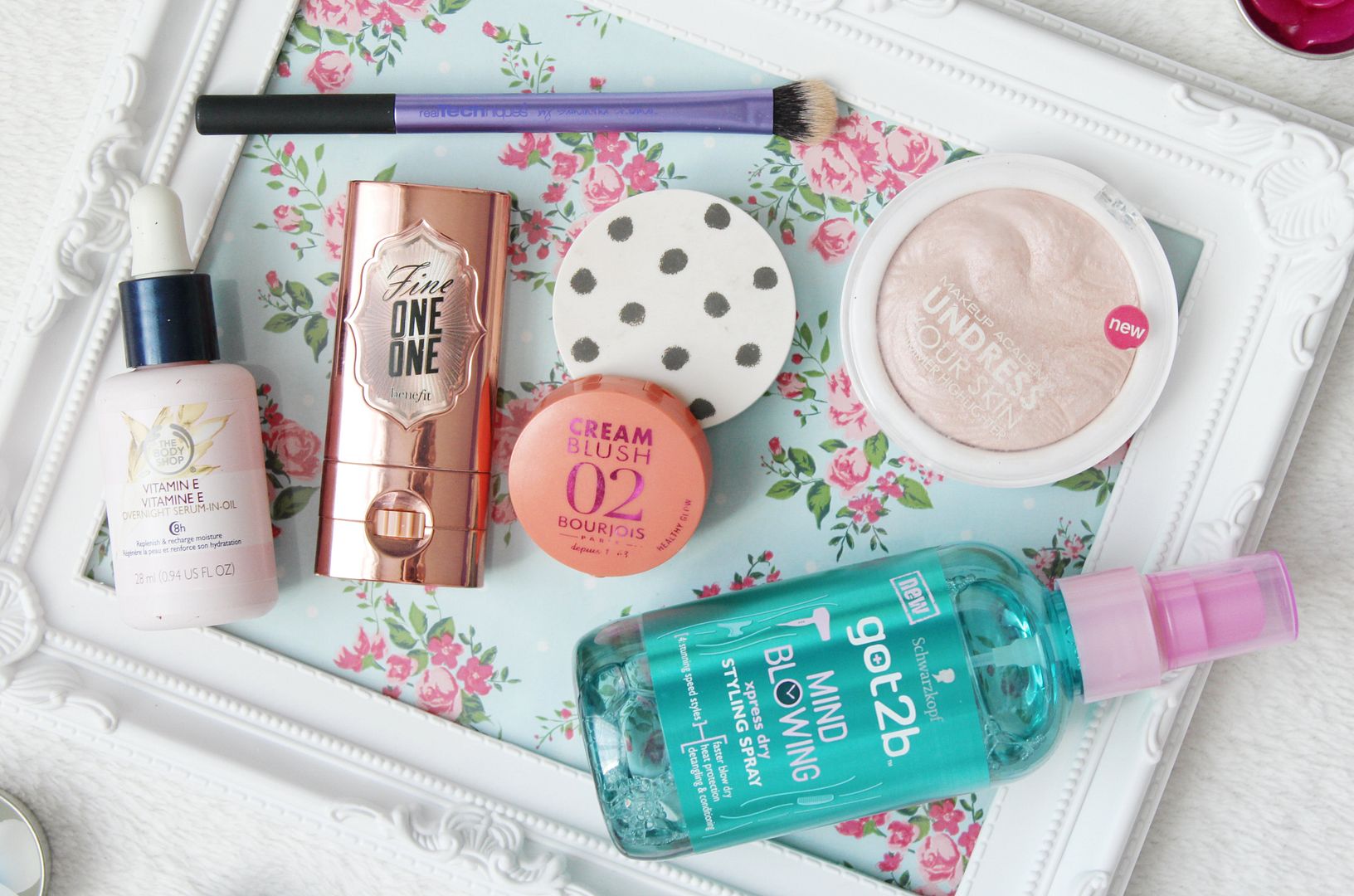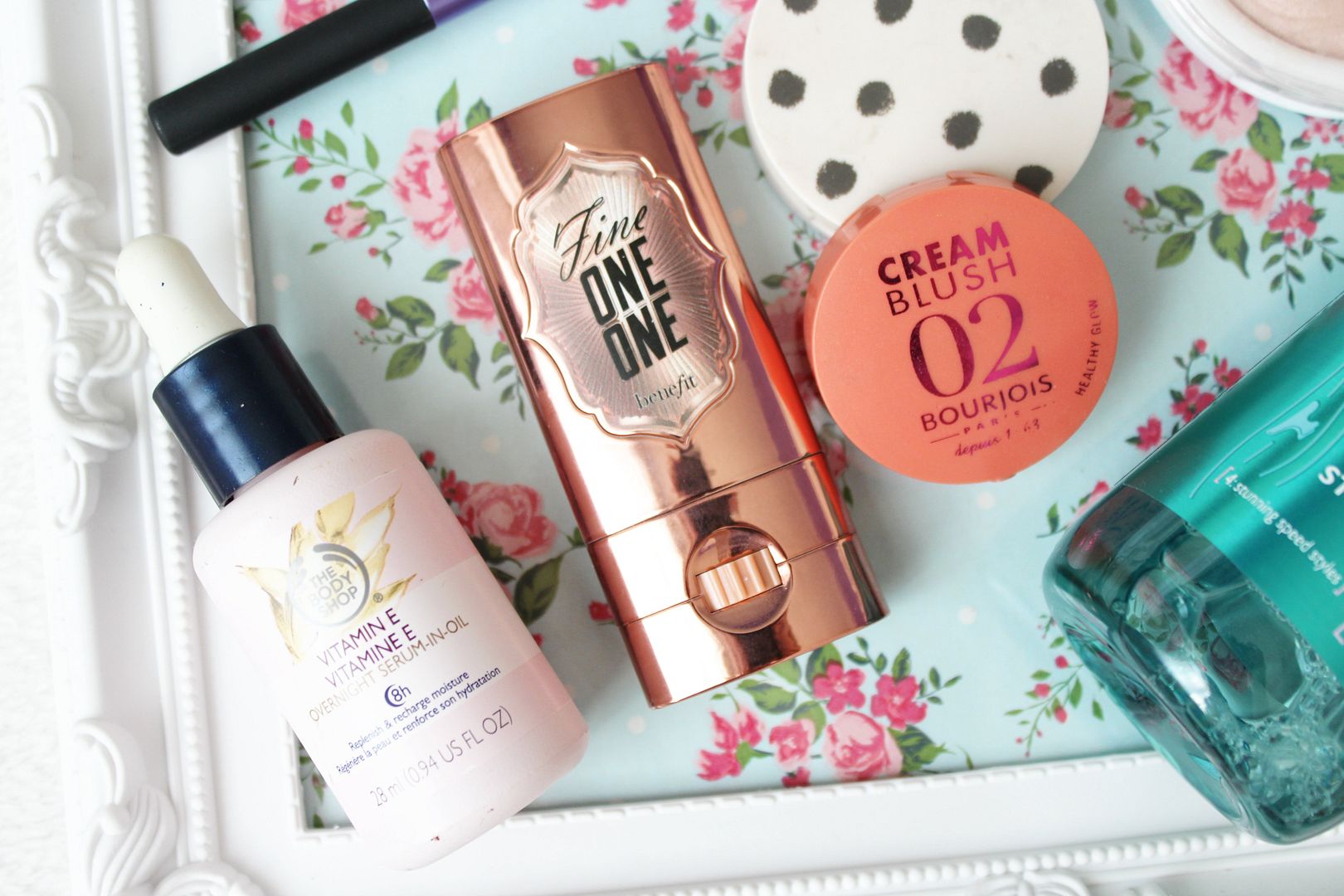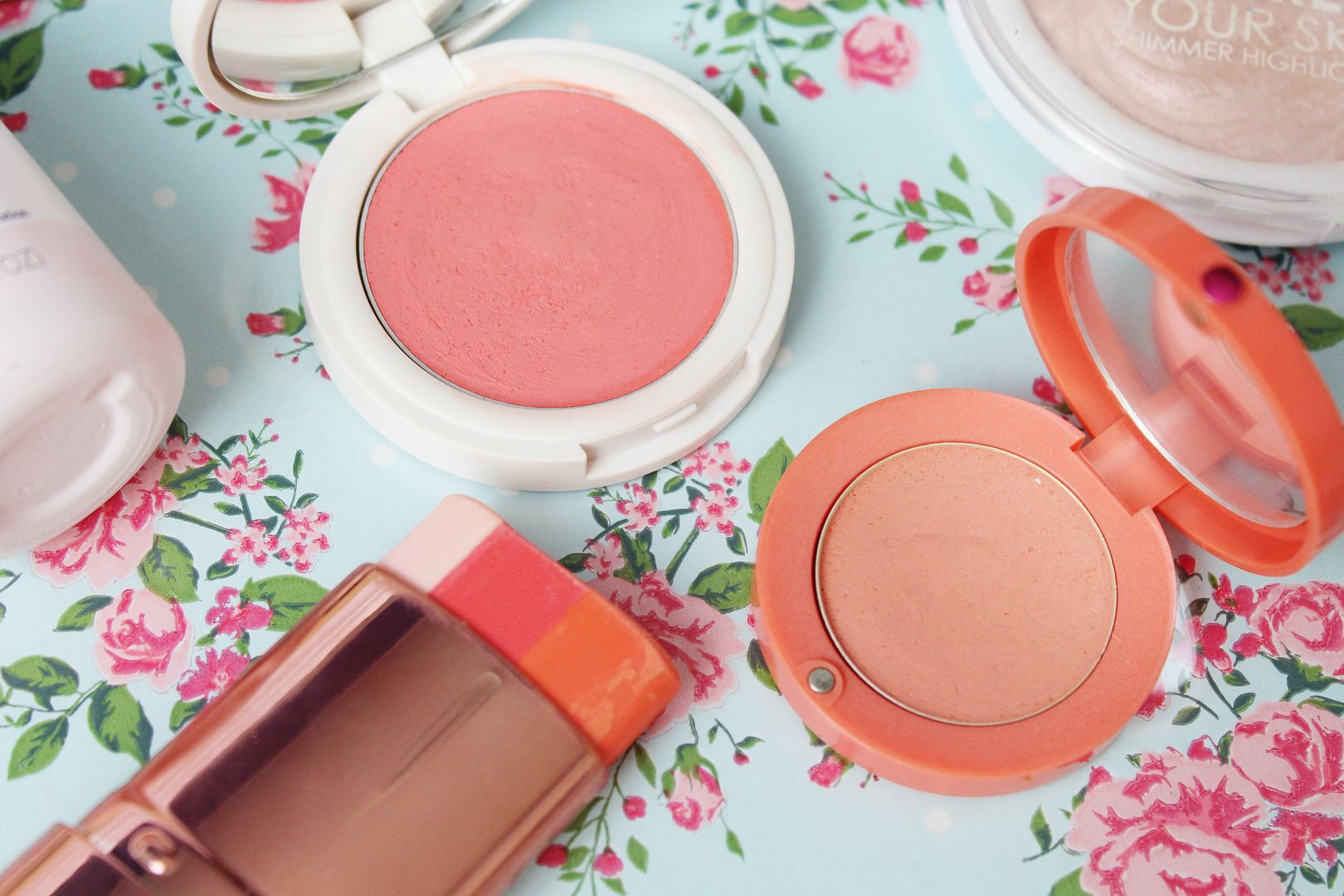 The Body Shop Vitamin E Overnight Serum Oil | LINK
I honestly can't get over my love for facial oils. They feel so luxurious on the skin and always leave my face looking and feeling amazing! I've been trying The Body Shop's Vitamin E facial oil every night for over a month now and I've really been loving the results. My skin always feels so soft and plump the morning after using the oil and feels like such a treat for my skin. I'd highly recommend anyone with any skin type to try this oil as it's great for hydrating and replenishing the skin.
Now that it's finally Spring I've been reaching for my cream blushers more than my powder ones so that I can achieve that dewy fresh glow. I haven't got round to picking up some new releases but I've definitely rekindled my love for some old favourites. When I've fancied more of a pink/ red toned blusher I've been applying my Benefit Fine One One which gives a lovely amount of colour plus an added highlighting touch. On other days when I like to go for more of an orange toned blush I'll either apply Bourjois' "Healthy Glow" or Topshop's "Head Over Heels" as these give a beautiful coral flush to the cheeks. If you've picked up any new cream blushers recently then do let me know in the comments, I'd love to try some new ones this Summer!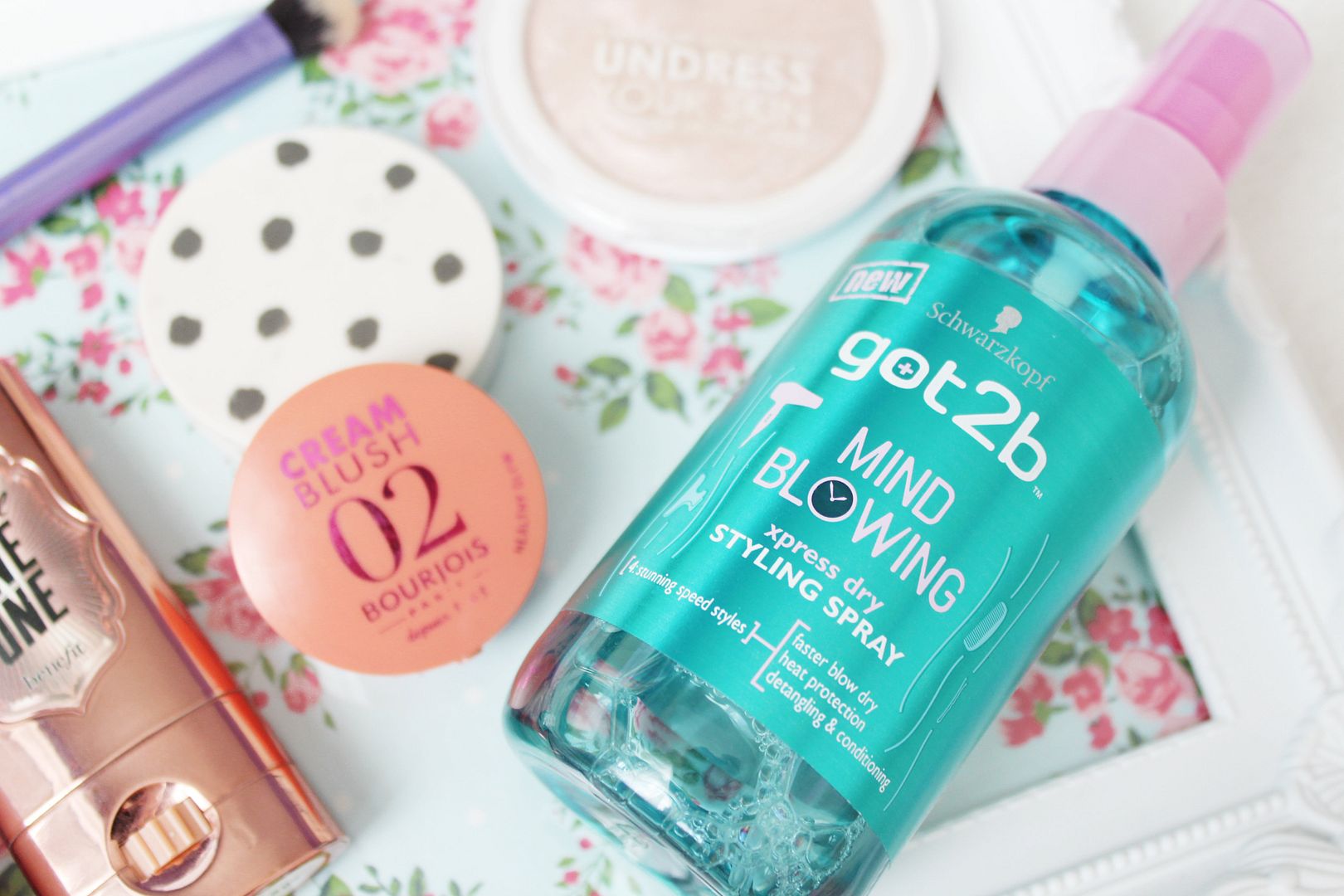 Schwarzkopf Got2B Mind Blowing Xpress Dry Styling Spray | LINK
I'll be honest and say I'm rather lazy when it comes to my hair. My idea of making an effort is simply curling it or putting it into a fish tail braid! When I heard about the new Got2B Mind Blowing spray which is designed to speed up the blow drying process, I headed straight to my local Boots - anything that gets me that extra 5 minutes in bed is a winner with me! I've definitely noticed a difference in how quickly my hair dries with this plus with the added benefits of heat protection and conditioning (as well as a lovely apple like scent!) this has now become a staple for me.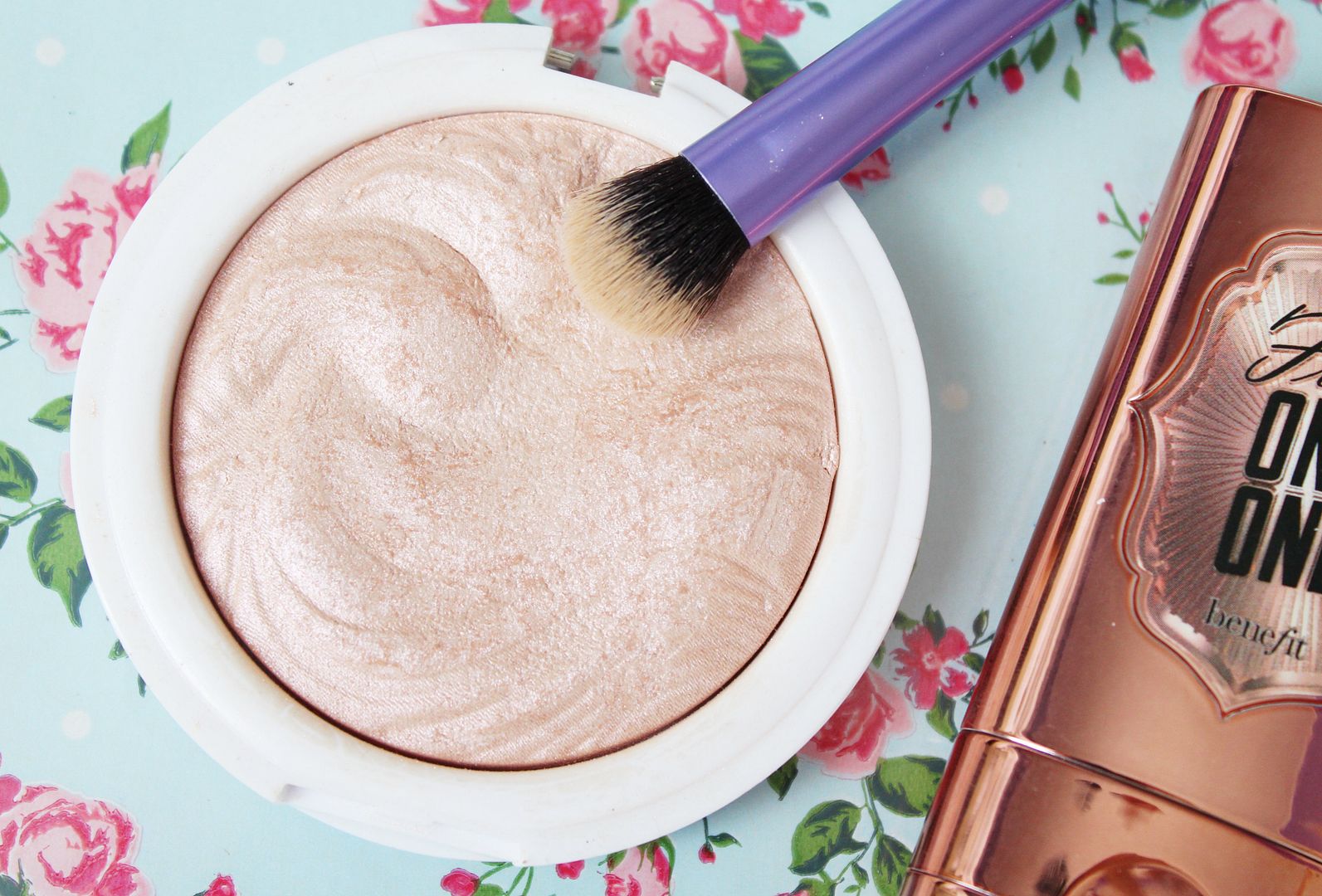 MUA Undress Your Skin High Lighter | LINK
This is another old favourite which I have started using again. As I've been loving creating dewy looking skin this month, I've also been reaching for more highlighting products. I love the natural finish that the MUA Undress Your Skin Highlighter gives and I just seem to be reaching for it on a daily basis to highlight my cheek bones, brow bone and nose! I've also found that the Real Techniques Domed Shadow Brush is a really nice size to apply this as it's small and fluffy.
So this is everything I've loved using in March! There seems to be a lot of old favourites making their way back into my makeup routine plus a couple of new staples! Let me know your thoughts on the products that I've been loving recently.
What have you been loving in March?