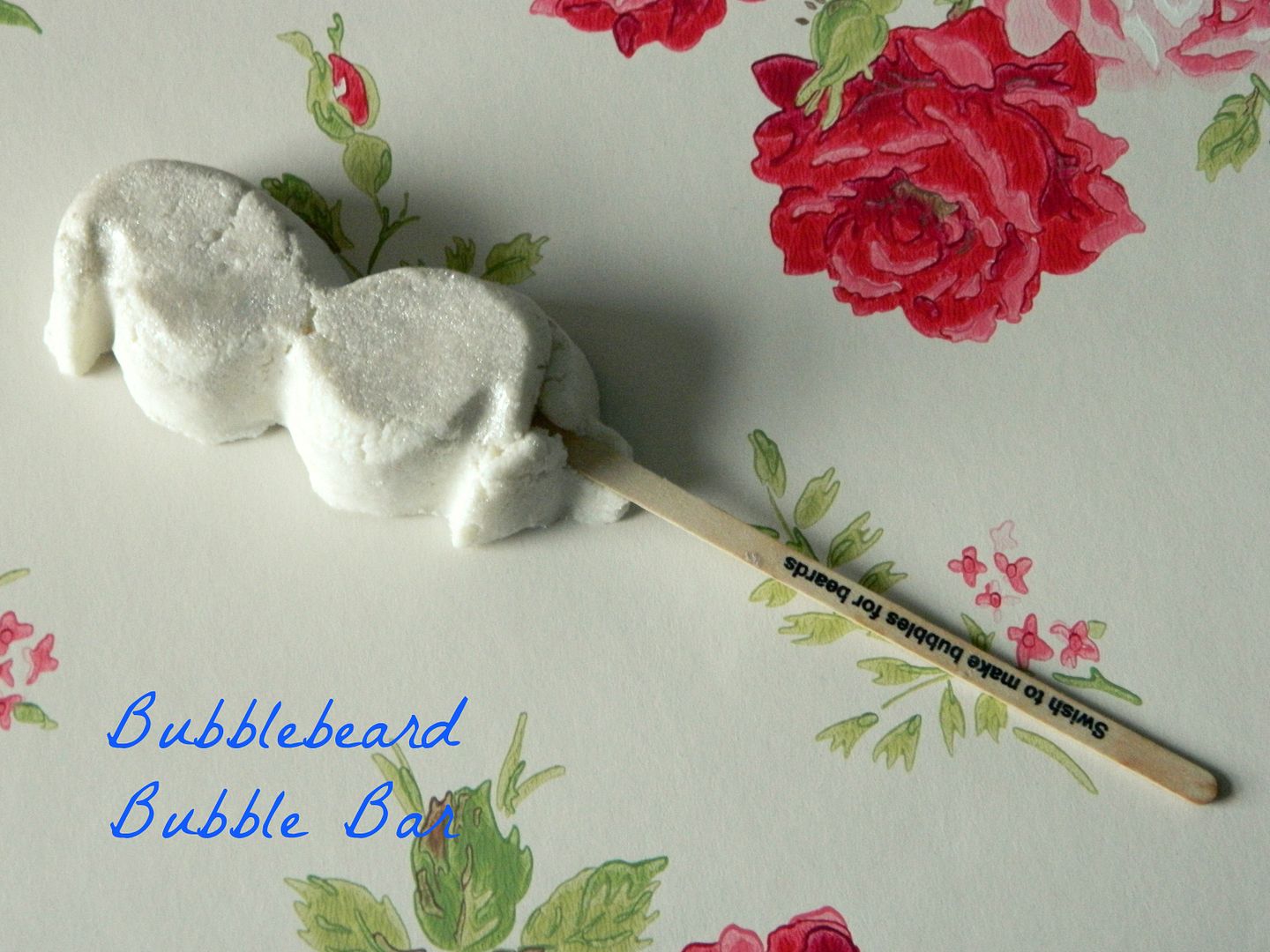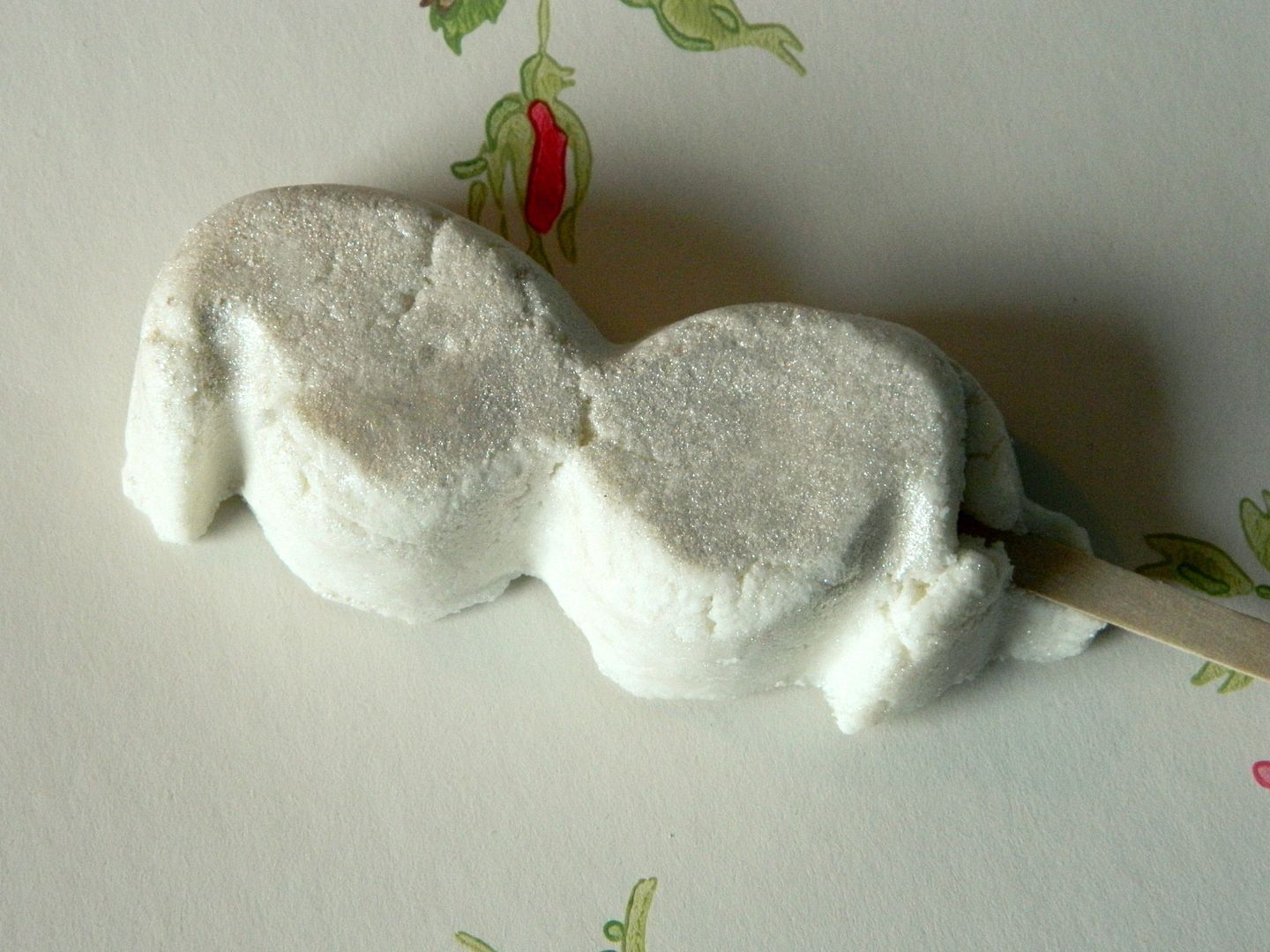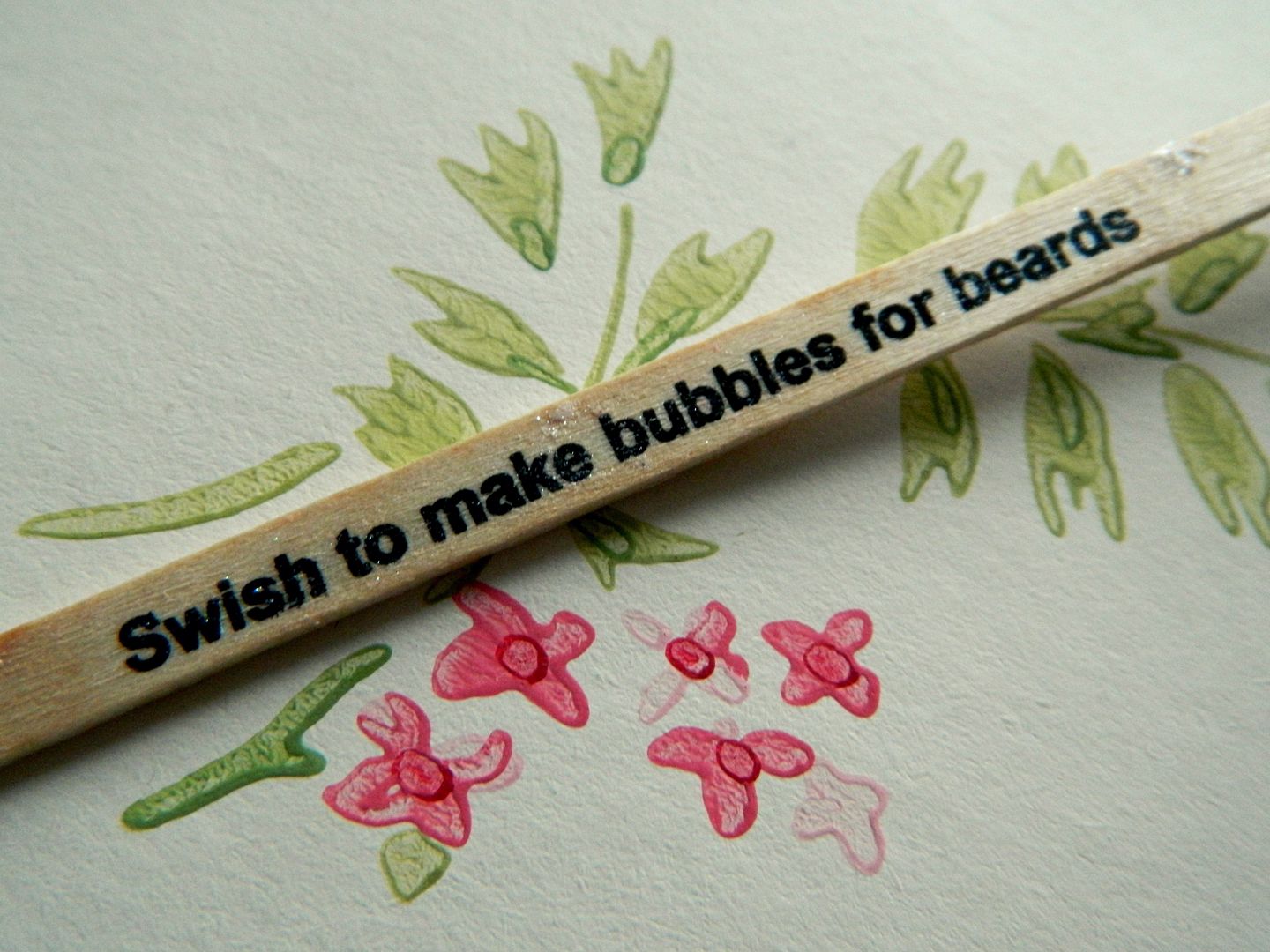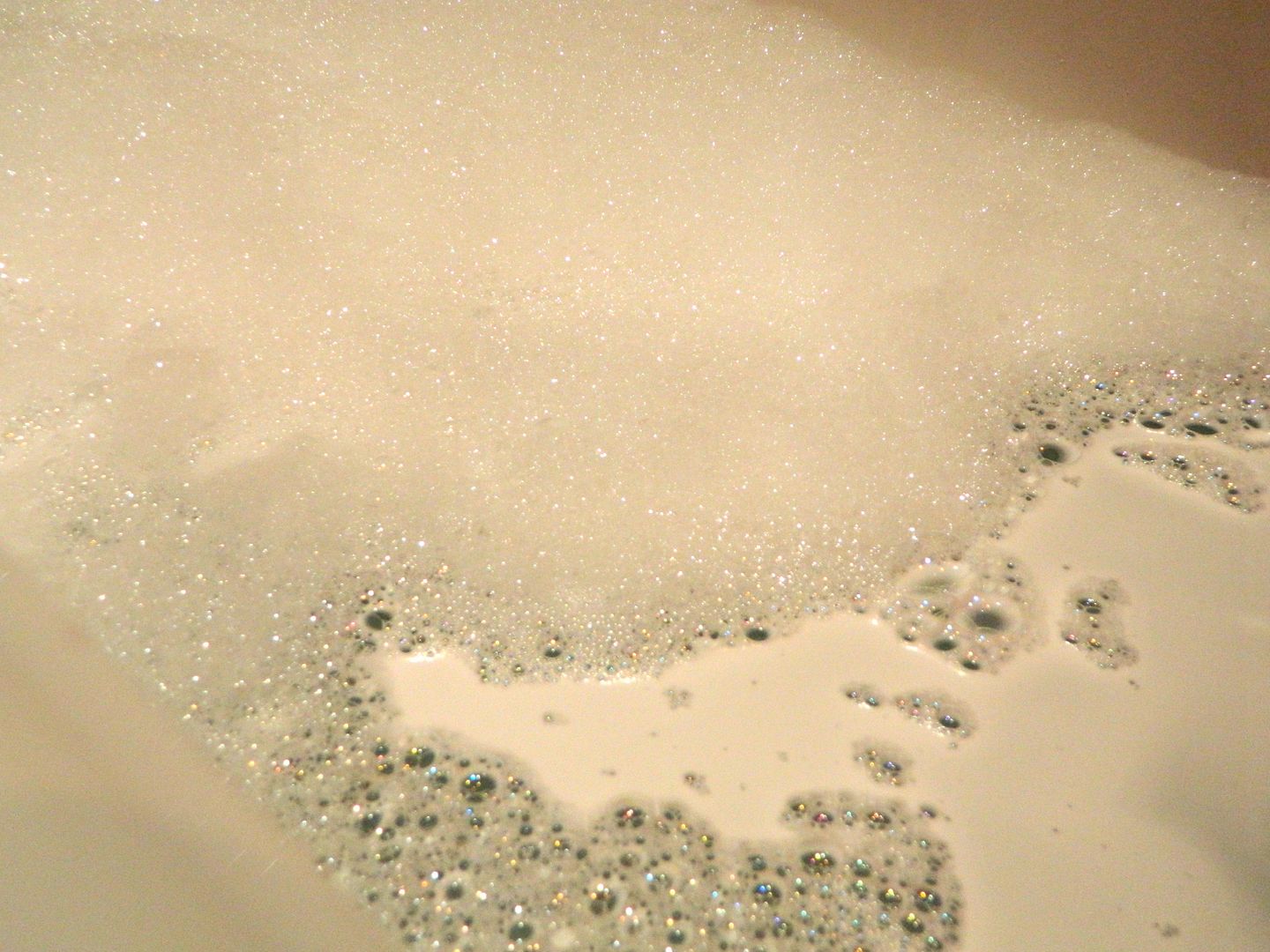 As you may have seen in my
last haul
, I picked up
a few things in the Lush Christmas half price sale. This included the Bubblebeard bubble bar which cost me £2.47. This was the first product I have tried by Lush and I was really excited to see how it turned out.
Bubblebeard is in the shape of a white moustache with shimmer on. It is a reusable bubble bar on a stick which you swirl in your bath under a warm running tap to make lots of bubbles. This bubble bar has notes of cedarwood and sandalwood to create a very relaxing smell, so is perfect to use before bed.
When I went to swirl this in my bath, I was a bit worried the stick wasn't very strong, so I actually held the bubble bar in my hand and swirled it (luckily the water wasn't boiling hot!). In seconds I could see bubbles forming, and after gently swirling it in the bath for no more than a minute, I achieved the amount of bubbles in the photo above. The whole bath was covered in fluffy, white bubbles! When I took the bar out, I noticed that not a lot of it had been used and it still had the moustache shape. So I'm hoping this will last me a good amount of time. I did find it a bit hard to find somewhere for this to dry out as I didn't want it sticking to a surface and breaking when I picked it up again.
When I was in the bath, I did feel very relaxed but couldn't really smell any scent from the bubbles. I also found that the shimmer on the bar hadn't made my water glittery at all which I liked! The bubbles lasted until I got out the bath which was around 30-40 minutes later.
One thing that I didn't like about the bubble bar was the amount of time it took it to dry! For about 2 days I had this wet, white blob on a stick just sitting in my room. Maybe next time I won't place the whole bar in the bath!
Overall I did enjoy using this product as I liked the amount of bubbles it produced, however I was hoping for a stronger smell whilst I was in the bath. I'm hoping that the
Magic Wand
bubble bar
will be better with this! Unfortunately, this is a Christmas product so unless you can find it in a Lush store in the sale, you can't buy it anymore! Hopefully they will have them out next Christmas!
Have you tried any Lush bubble bars? Which one is your favourite?