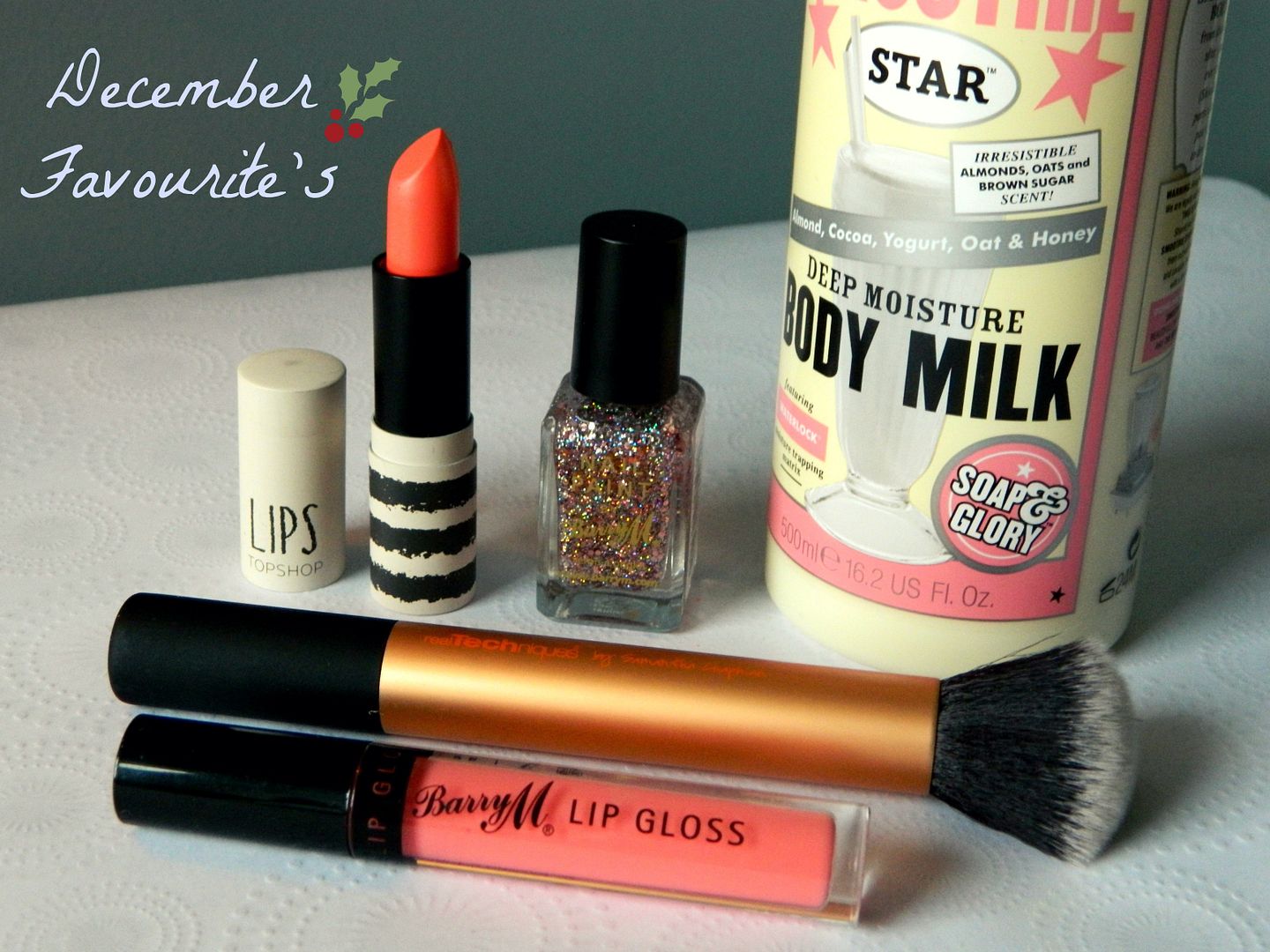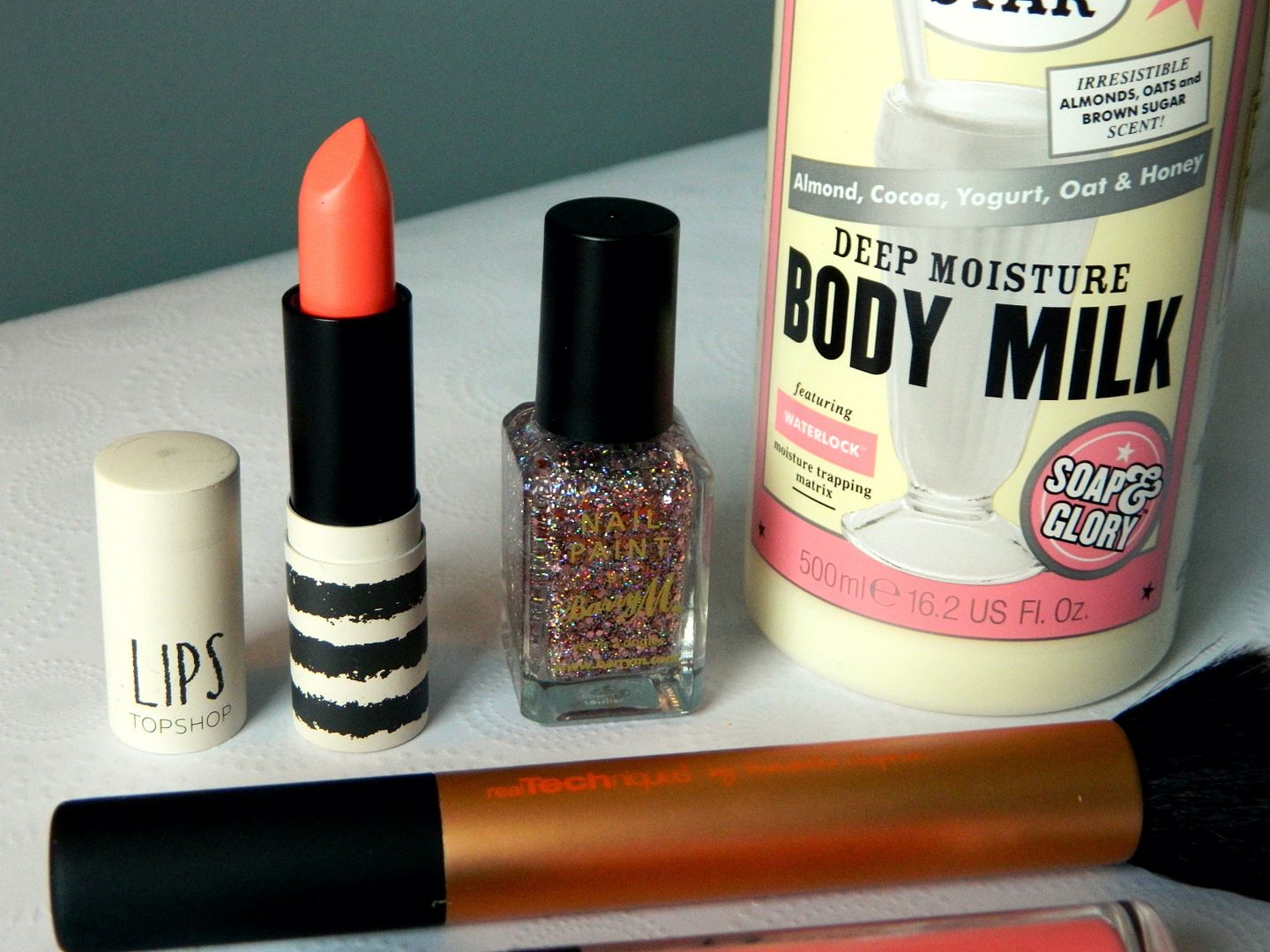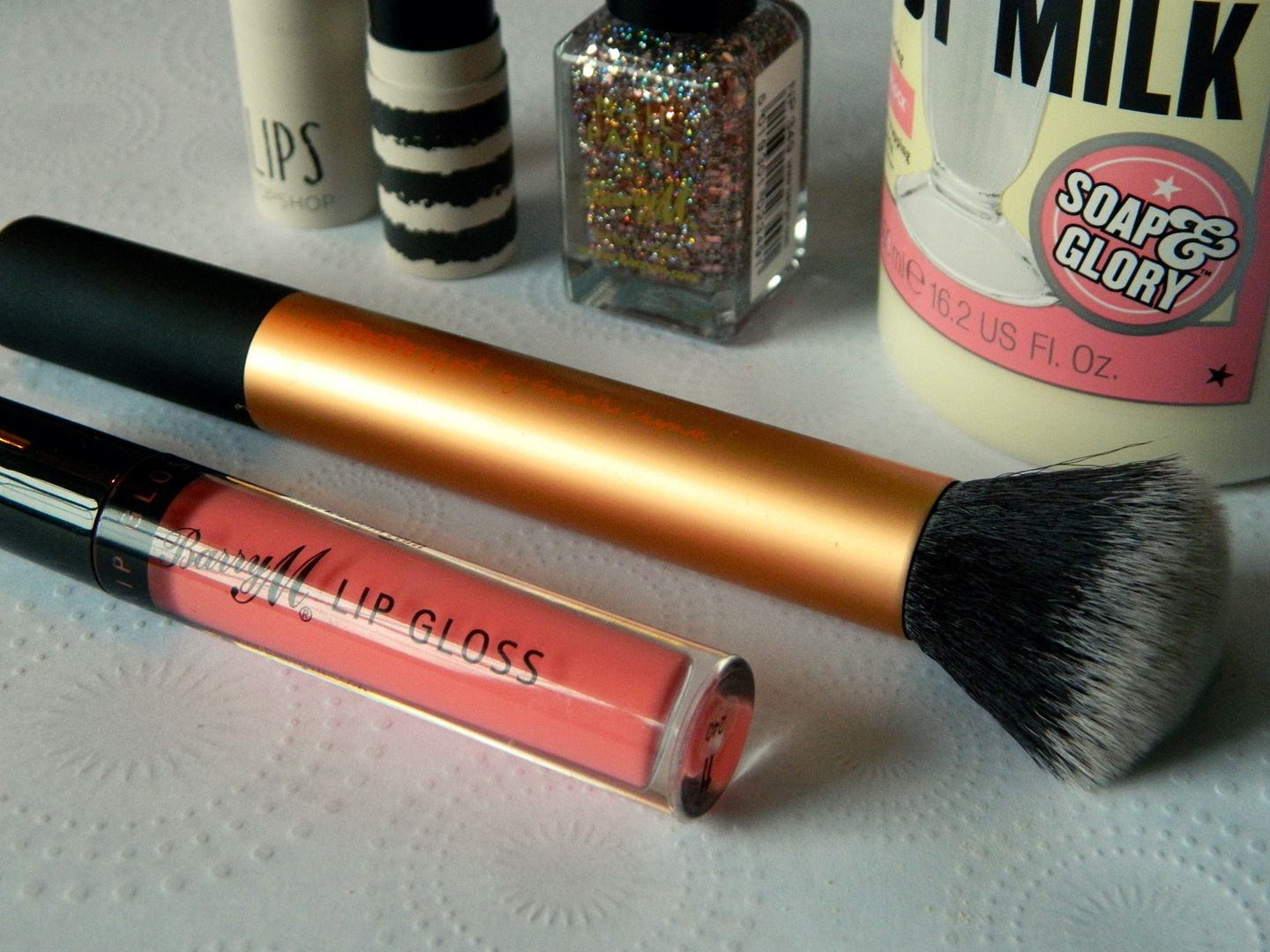 December is one of my favourite months of the year. I love all the Christmas and New Year celebrations, spending time with family and justifying chocolate as breakfast. I can't believe how quick the last year has gone and now going into 2013, I want to show you what products I was loving in the final month of 2012.
♥
Topshop Lip lipstick in Ohh La La
- I'm slowly becoming a huge fan of Topshop's lipsticks and decided I wanted to add to my mini collection. "Ohh La La" is a pretty coral blush colour. I love these sort of colours and wore this paired with the lip gloss on Christmas (see the look
HERE
). The pigmentation of these lipsticks is great and the apply really well. You can see a full review of the Topshop lipsticks
HERE
.
♥
Soap & Glory Smoothie Star Body Lotion
- I got this in the Soap & Glory 'The Best Of All' gift set (which itself is well worth picking up if you see one) for Christmas and I have used this every evening before bed. The smell is lovely, with: almond, cocoa, yogurt, oats and honey, it's literally my favourite scent at the moment. It leaves my skin feeling soft and smooth and the scent lingers on the skin for a good amount of time. I also like how it has a pump applicator so you don't end up wasting lots of product.
♥ Real Techniques Buffing Brush - I received the
Real Techniques Core Collection
brush set for Christmas which I was really excited about. The brushes are soft and are great for applying makeup. The one that stood out for my was the Buffing Brush and I think it's great to apply liquid foundation. It leaves my makeup smooth, streak free and almost gives my skin an 'air-brushed' affect. I'm so glad I finally got my hands on this brush set!
♥
Barry M Lip Gloss in Coral 11
- I can't get enough of Barry M's lip glosses. I featured one in my
last favourites post
and now I have a new one I've fallen in love with! This gloss is a coral colour with no shimmer and I think it goes perfectly with the Oh La La lipstick. The smell is, as always, amazing as it smells like the fruit salad sweets!
What are your December favourite's?