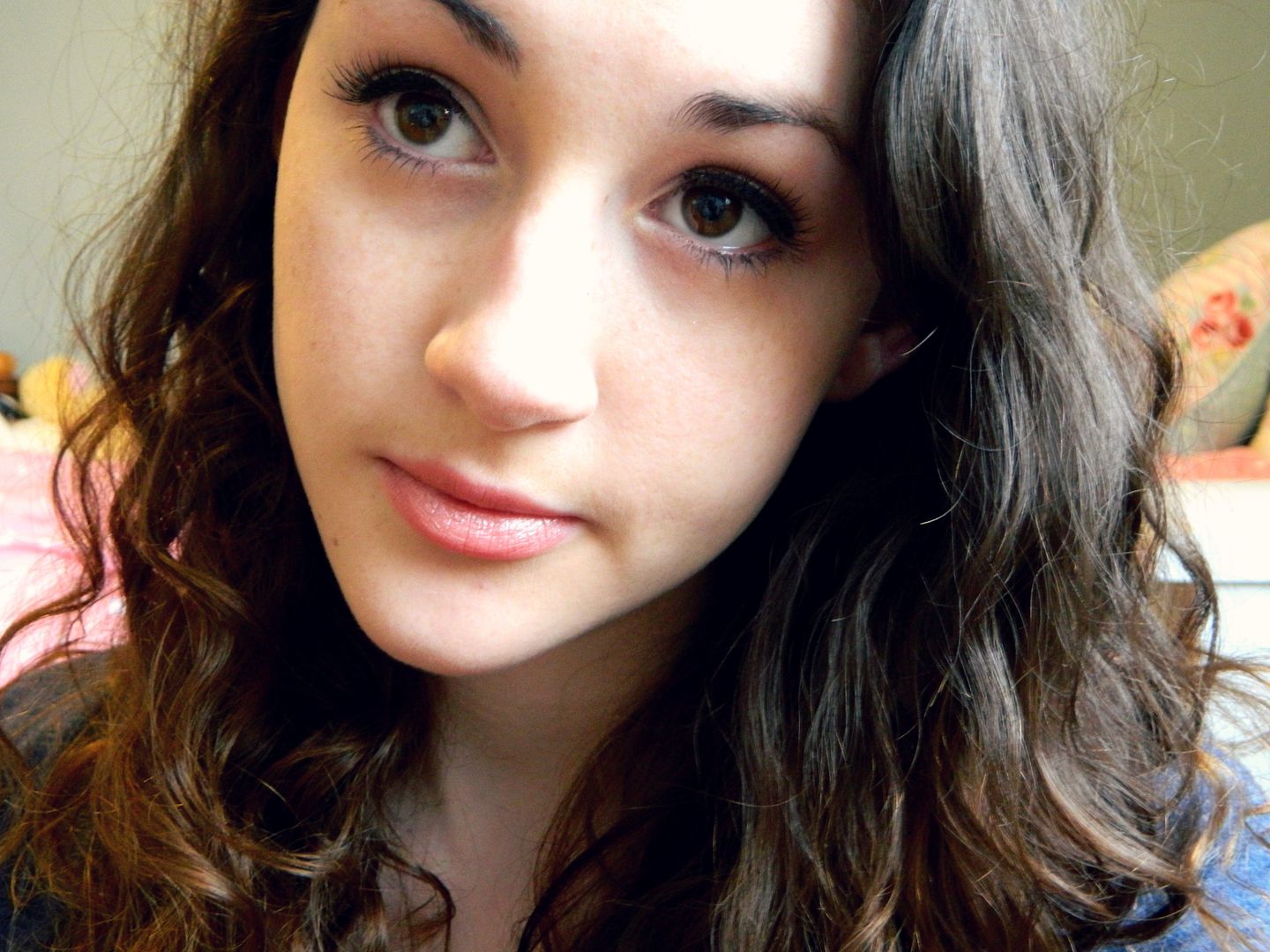 In my
last post
I mentioned that I was going out for a meal to celebrate my mum's birthday, so I've decided to show you what makeup I wore out that night! This look is a dark brown smokey eye with full, volumised lashes and a nude pink lip. It's very easy to wear and is my "go-to" type of look for when I go out during the evening.
Rimmel Fix & Perfect Pro Primer
(Review
HERE
)
Benefit Stay Don't Stray Eye Primer
Rimmel Wake Me Up Foundation in 100 Ivory
Collection 2000 Lasting Perfection Concealer in Light 2
Stila Angel Whitening Powder Foundation in Shade B
Benefit's She's So Jetset Makeup Kit: First-Class Face Powder for blusher
Benefit's Sha La Lovely Makeup Kit: brown eyeshadow for my brows
Urban Decay Naked Palette
: Sidecar for the lid and Darkhorse for the outer corner (Review
HERE
)
Urban Decay Naked Basics Palette*
: Faint for the crease and Venus for inner corner and brow highlight
SHF False Eyelashes in Style 0074*
2True Effortless Eyeliner in 01 Black
Soap & Glory Thick & Fast Mascara in Superjet Black
(Review
HERE
)
Rimmel Lasting Finish Lipstick in 206 Nude Pink
I decided to go with a pair of SHF false eyelashes in the Style 0074 as I found these very natural looking yet still gave my lashes added length and volume. The lashes themselves are quite thin, but have a criss-cross design that helps give a lot volume and definition to your lashes. They also have smaller lashes in between the larger ones which also helps with volume. I did have to trim them down a little bit so they would fit my eye as I don't like lashes going right into the inner corner. But this does mean they should fit quite a few eye shapes and sizes. Unfortunately, I couldn't use the adhesive that came with the lash set as I couldn't pierce the seal with the lid (I'm far too weak haha) to get the glue out, so I used one that came in my beauty kit that's by Salonsystem.
These lashes are meant to be lightweight and comfortable to wear which, at the start, I did agree with. However, after about 2/3 hours, the edges of the lashes were beginning to dig into my eyes and became really uncomfortable. I had to take them off! I was quite annoyed by this because I loved the way they made my lashes look. In the end I just reapplied some more eye liner and mascara and left my look at that.
As much as I liked how these looked on me, I don't think I'll be trying these lashes again or the
rest of the range
as they are either very dramatic or colourful. I think these lashes would be great for fancy dress or for making your eyes the feature point of your makeup. But personally, I don't think these are for me.
Have you tried SHF false eyelashes before?