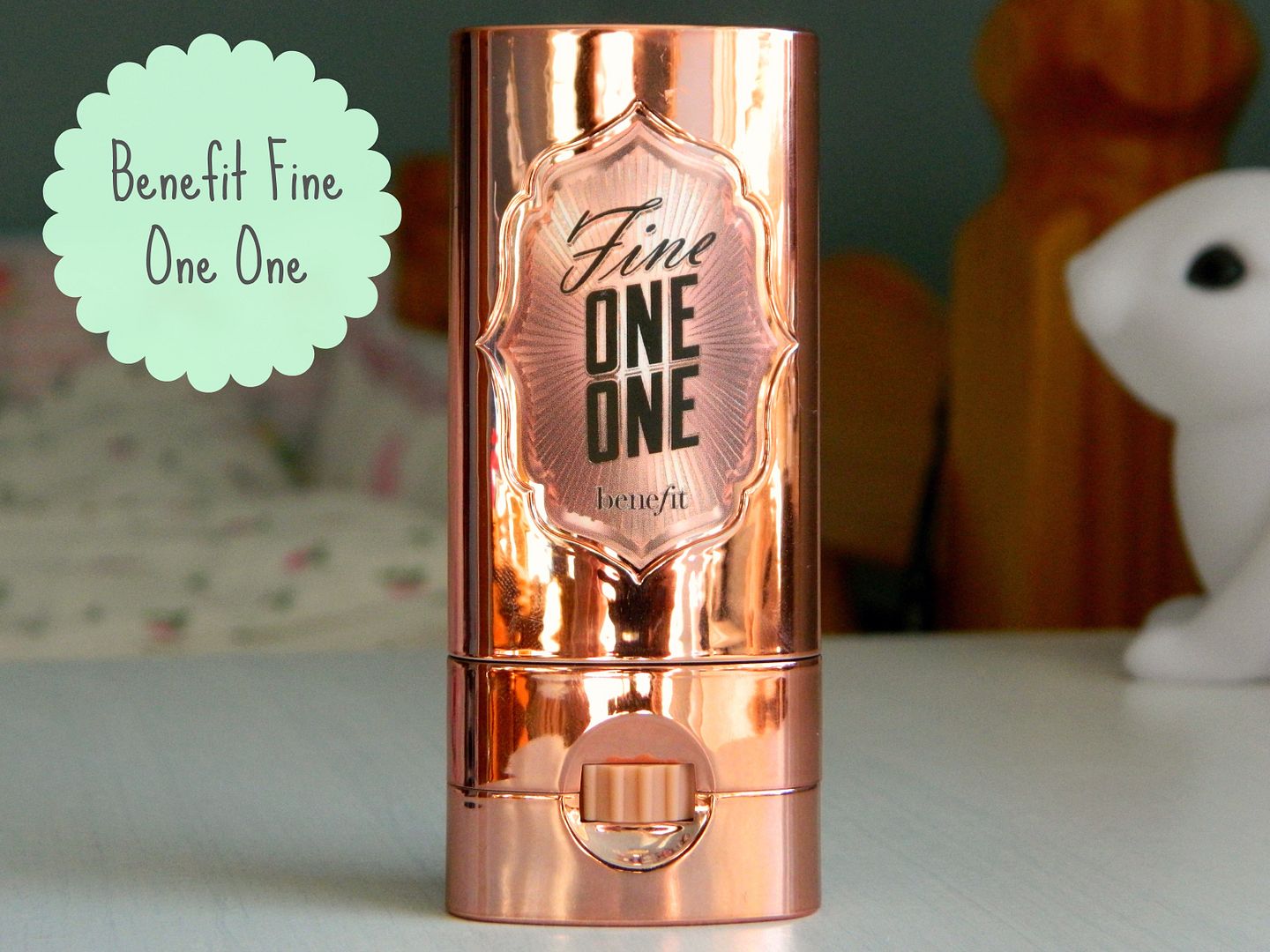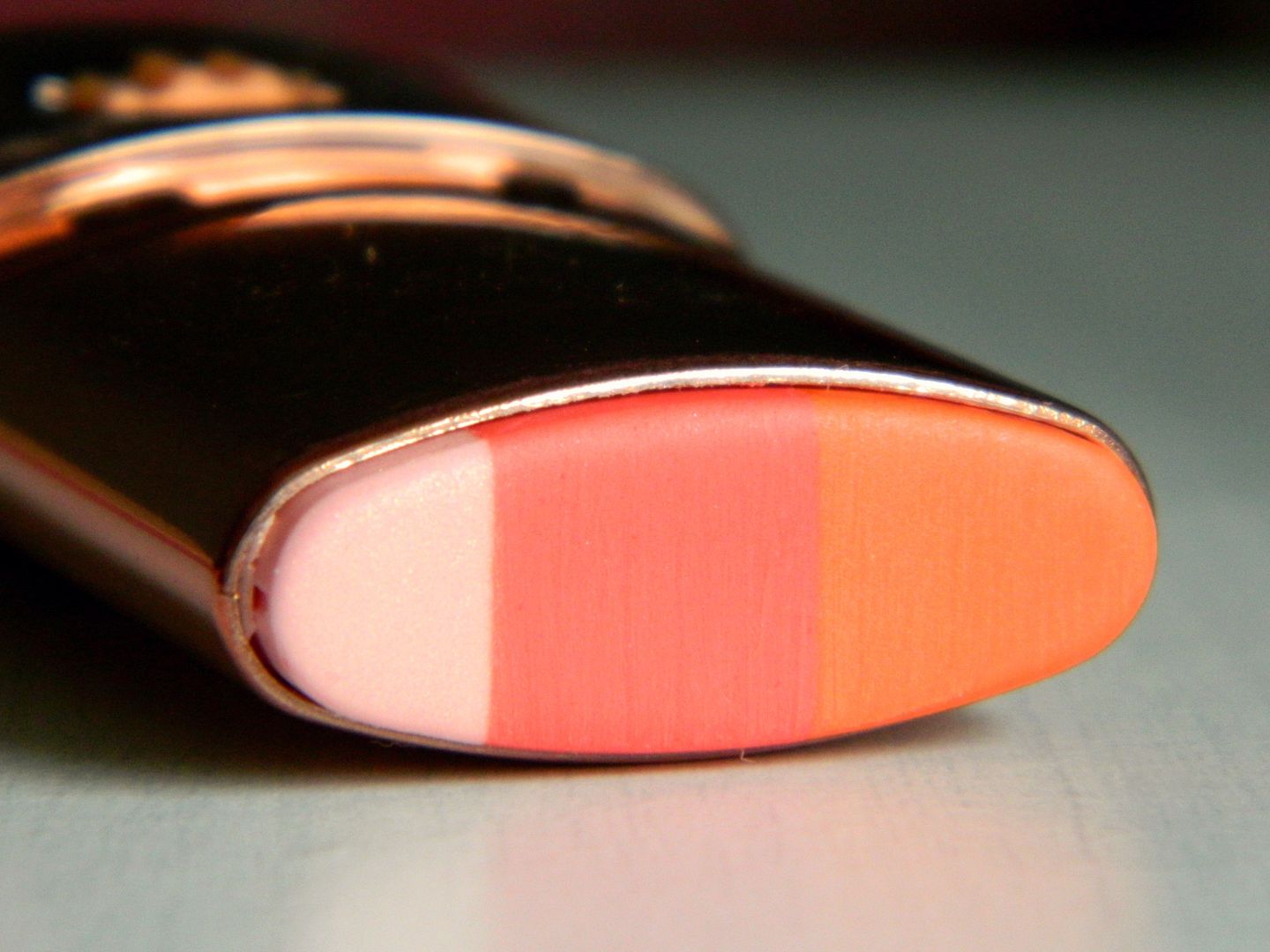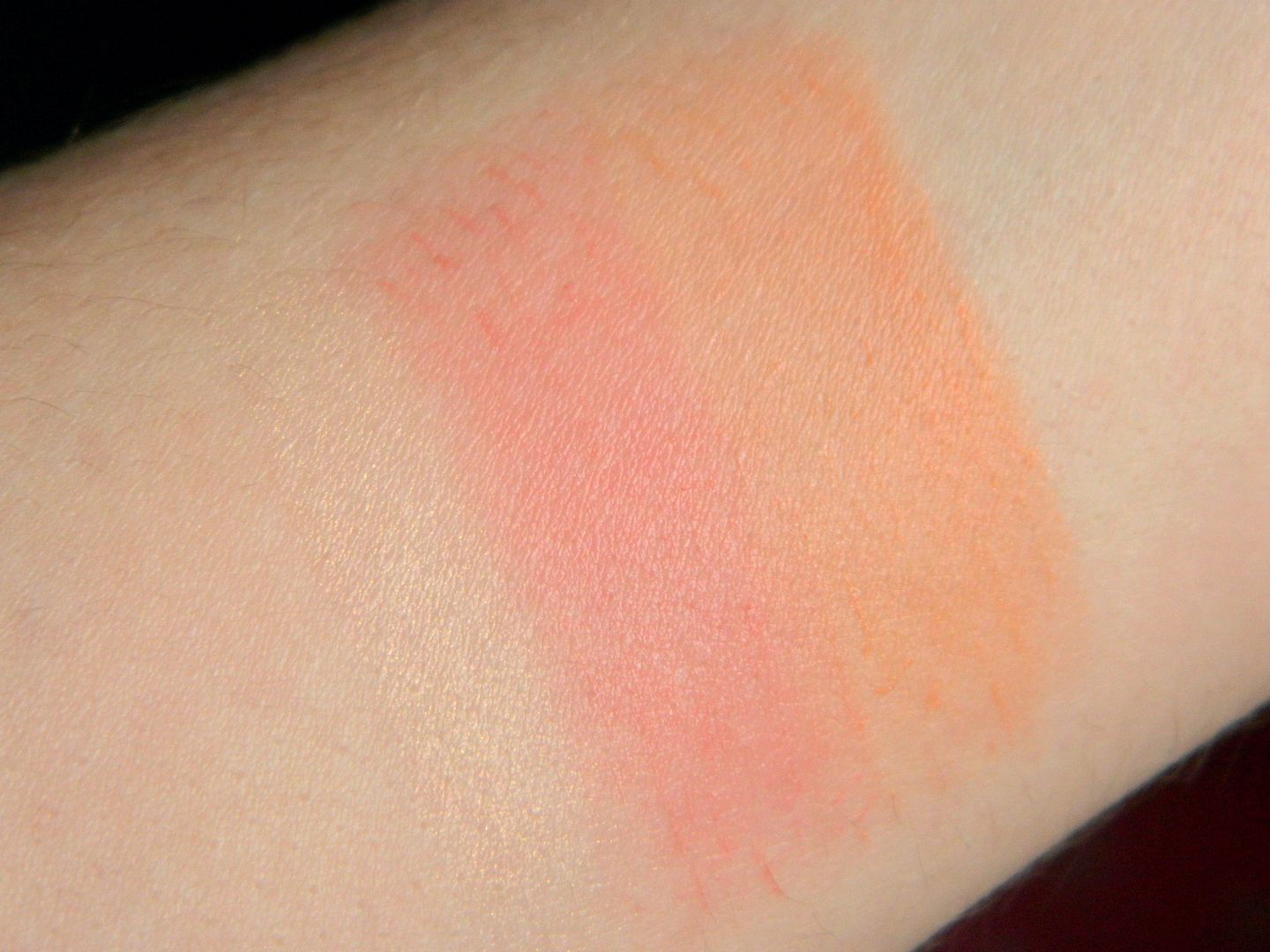 Pink Champagne, Sheer Watermelon & Soft Coral - 2 swipes
Benefit
is one of my favourite high end makeup brands. The packaging of their products is simply amazing and makes me want to buy all of their products! The Benefit Fine One One makes no exception to this rule and I was so excited to hear I had won this beautiful product in Chelsea's (
Through Chelsea's Eyes
) giveaway last month! The Benefit Fine One One has become a staple in my
everyday makeup routine
so I thought it was about time I reviewed it for you!
Fine One One is a cream cheek and lip product that contains 3 different shades which together give the skin a beautiful pop of colour! The 3 shades are: Pink Champagne (a shimmery pink highlight), Sheer Watermelon (a sheer pink blush) and Soft Coral (a matte coral blush or contour). This product is designed to be swiped across the cheek towards the temple and then blended for an effortless glow to the skin. As I like my blusher quite natural, just 1 swipe of the Fine One One is perfect as it gives me the right amount of colour to my cheeks. As each of the 3 shades are separate, this also means it's easy to apply just 1 of the shades to the lips or even use the highlight on the brown bone! I love how versatile this product is and even though I haven't use it that much on my lips, it's nice to know that you can.
This product also lasts very well, I've tried some cream blushers that instantly wear off the skin but the Fine One One is nothing like this! I would say it lasts a good 4-6 hours depending on how much you've applied and whether you've set it with your face powder. It will also depend on your skin type and because I have quite dry cheeks, it seems to last a good amount of time. Saying that, I've never found it to cling to any dry patches on my cheeks and it looks completely natural once blended in!
And last but not least, the packaging! I love anything rose gold and to me, this is absolutely gorgeous! The Fine One One comes in a small metal case which you pull off the lid to reveal the product. You can then twist it up or down with the little dial at the bottom. In the picture above I have turned the stick up fully, so you do get a fair amount of product, especially that you only need a small amount to achieve a lovely glow! I like how it's very compact and it would look amazing sitting on your dressing table!
Overall I am in love with this product. It's everything I would want in a cream blusher and I'm so happy to have this in my makeup collection! I would definitely recommend anyone to try this and think it's going to be amazing for the Summer months where you need that bright pop of colour to the cheeks!
Have you tried the Benefit Fine One One?
My exclusive advertiser of the month is Paris Alma. To find out how you can advertise with me, click HERE.